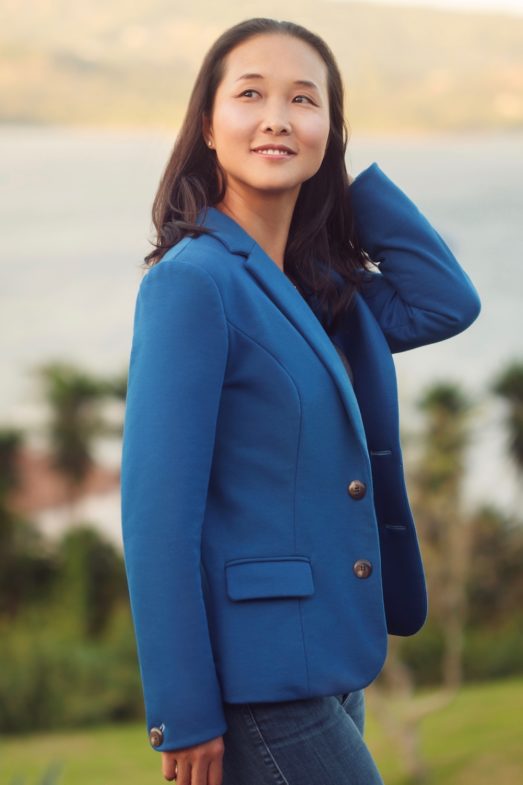 Testing Call: La Paz Jacket
TESTING CALL CLOSED
The testing call is now closed. Thank you so much for your support!
+++++++++++++
Woohoo! The La Paz Jacket is finally ready for testing! Are you interested in testing this pattern?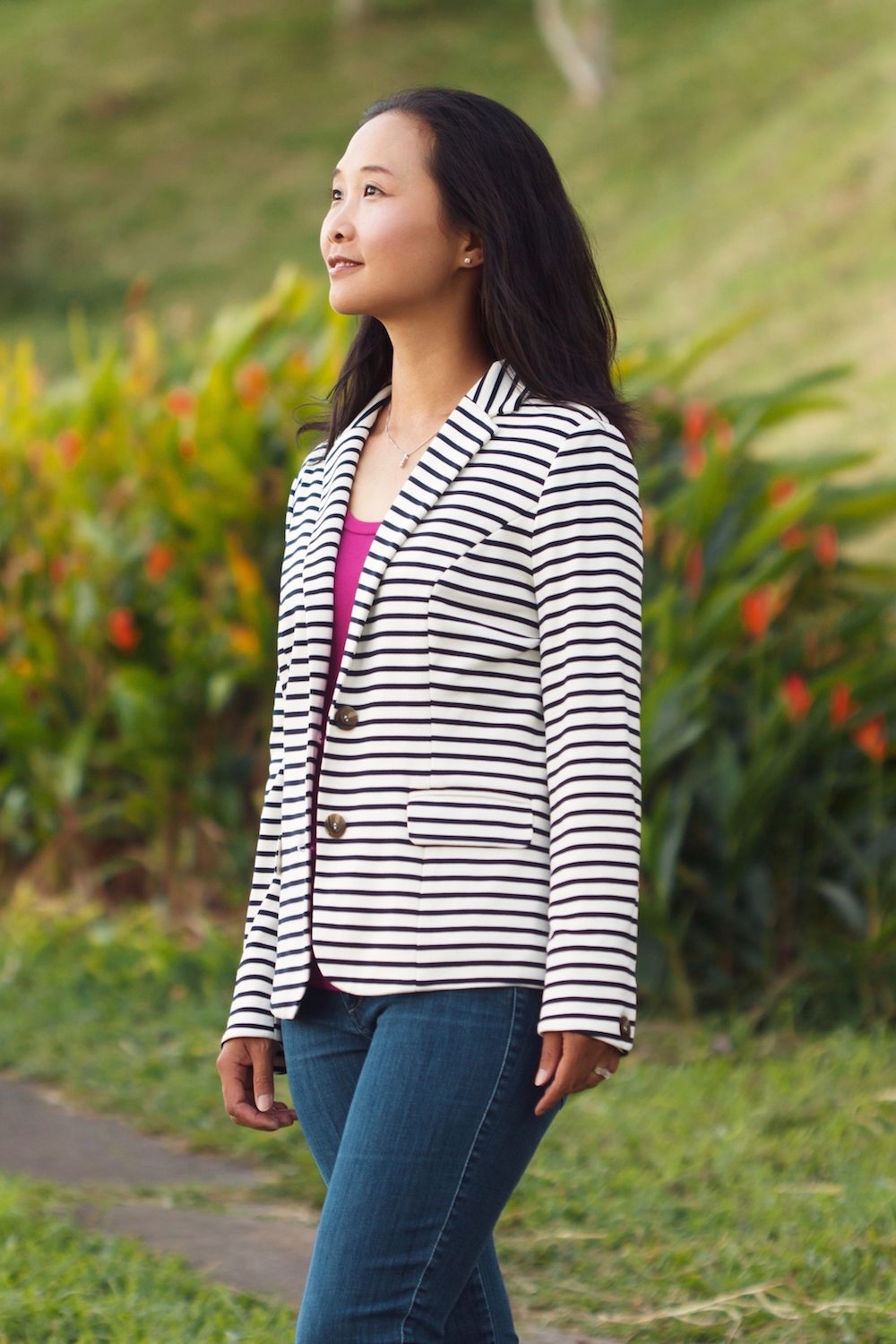 The La Paz Jacket is modeled after ready-to-wear knit blazers; you know, those very comfy blazers that looks every bit as composed as their woven counterparts. This is not the traditional tailored jacket that requires shoulder pads, pad stitching, hair canvas and taping. It is a casual jacket, and it is UNLINED.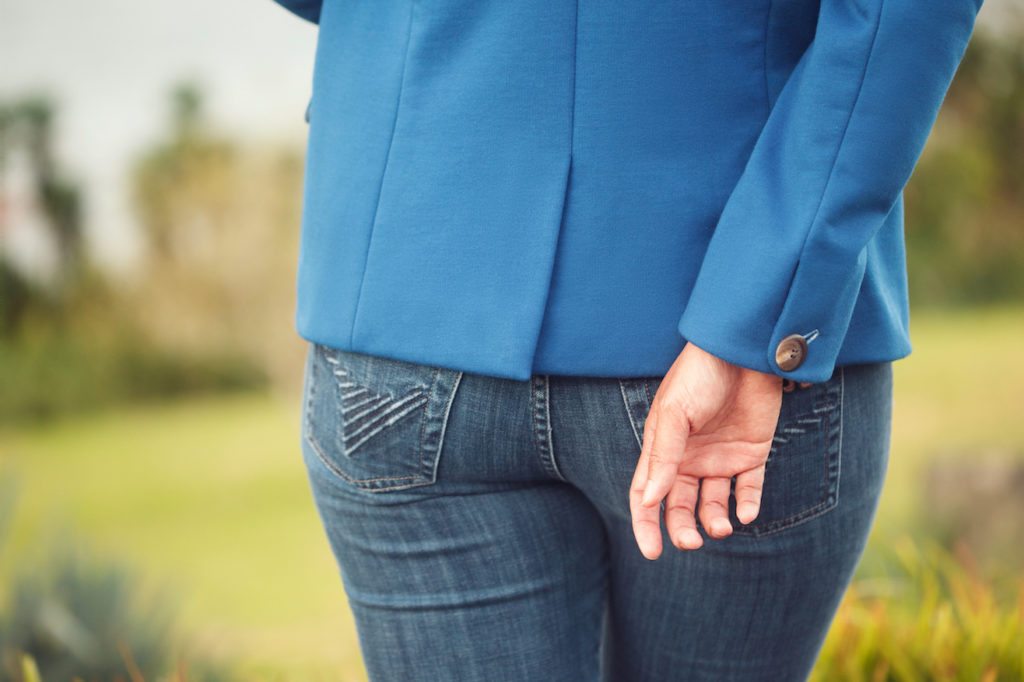 La Paz Jacket Features:
A, B, C, D and DD cups for a great fit
On-trend two-button front closure
Front and back princess seams for a slick look
Elegant yet sporty double-welt pockets with flaps
Unlined bodice with optional Hong Kong seam finish
Two-piece sleeves for great arm fit
Back stay for durability
Long sleeve with rounded corners vents and button closures
Back vent for wearing comfort

Body and Finished Garment Measurements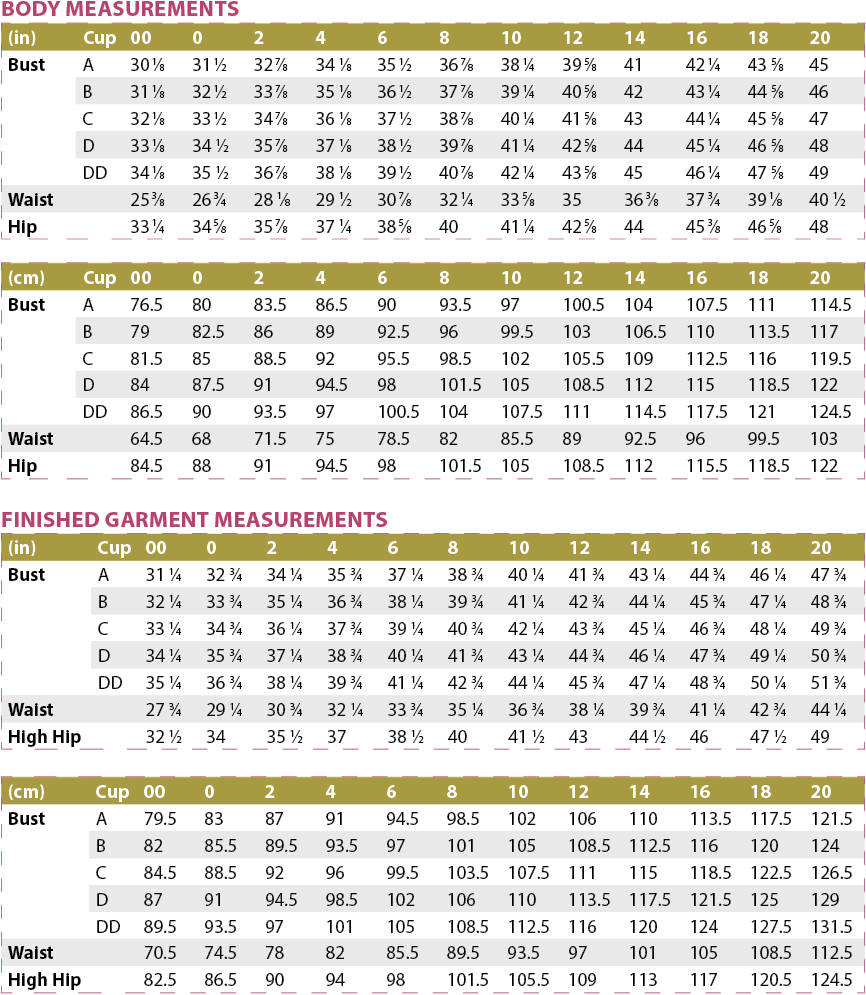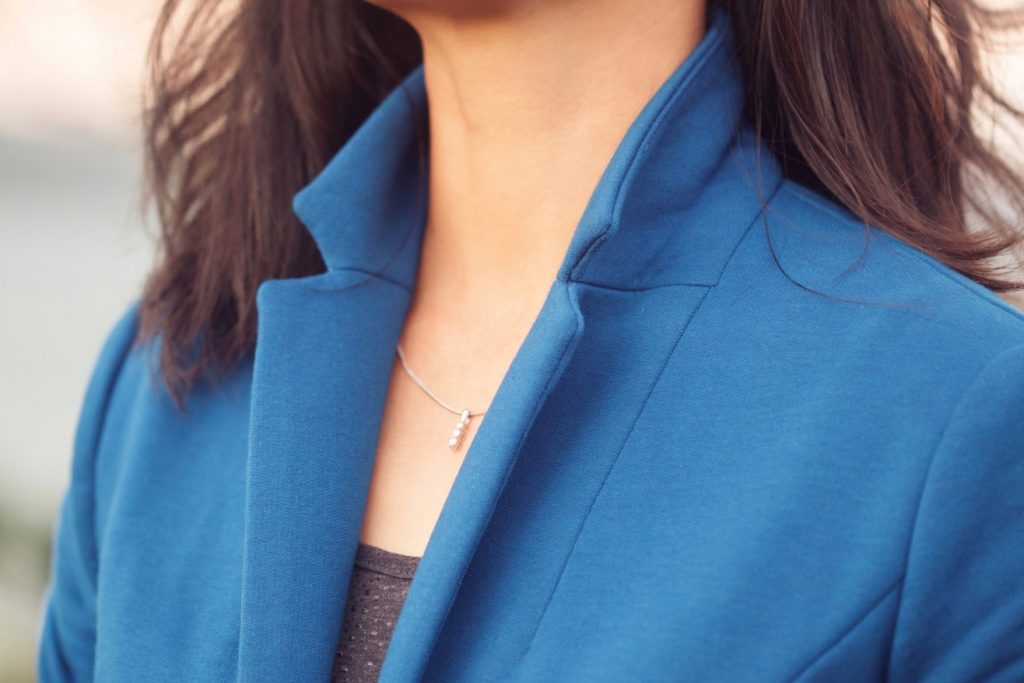 Material Requirements
Primary fabric Light to medium-weight, very structured, very stable knit fabric, such as ponte, interlock and other double knit fabrics (ideally with spandex content)
Interfacing A Lightweight knit or tricot interfacing
Interfacing B Very lightweight woven fusible interfacing
Lining (for pocket bags and back stay) Lightweight woven fabric such as bastiste, lawn and lining fabric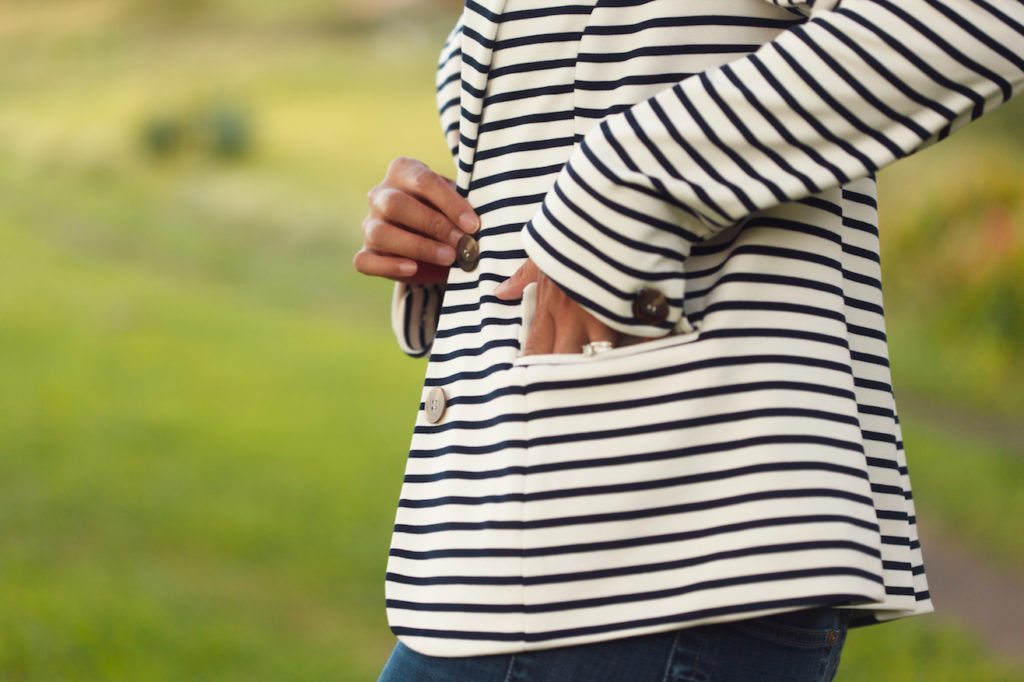 Other Material
Four (4) 5/8" (1.6 cm) buttons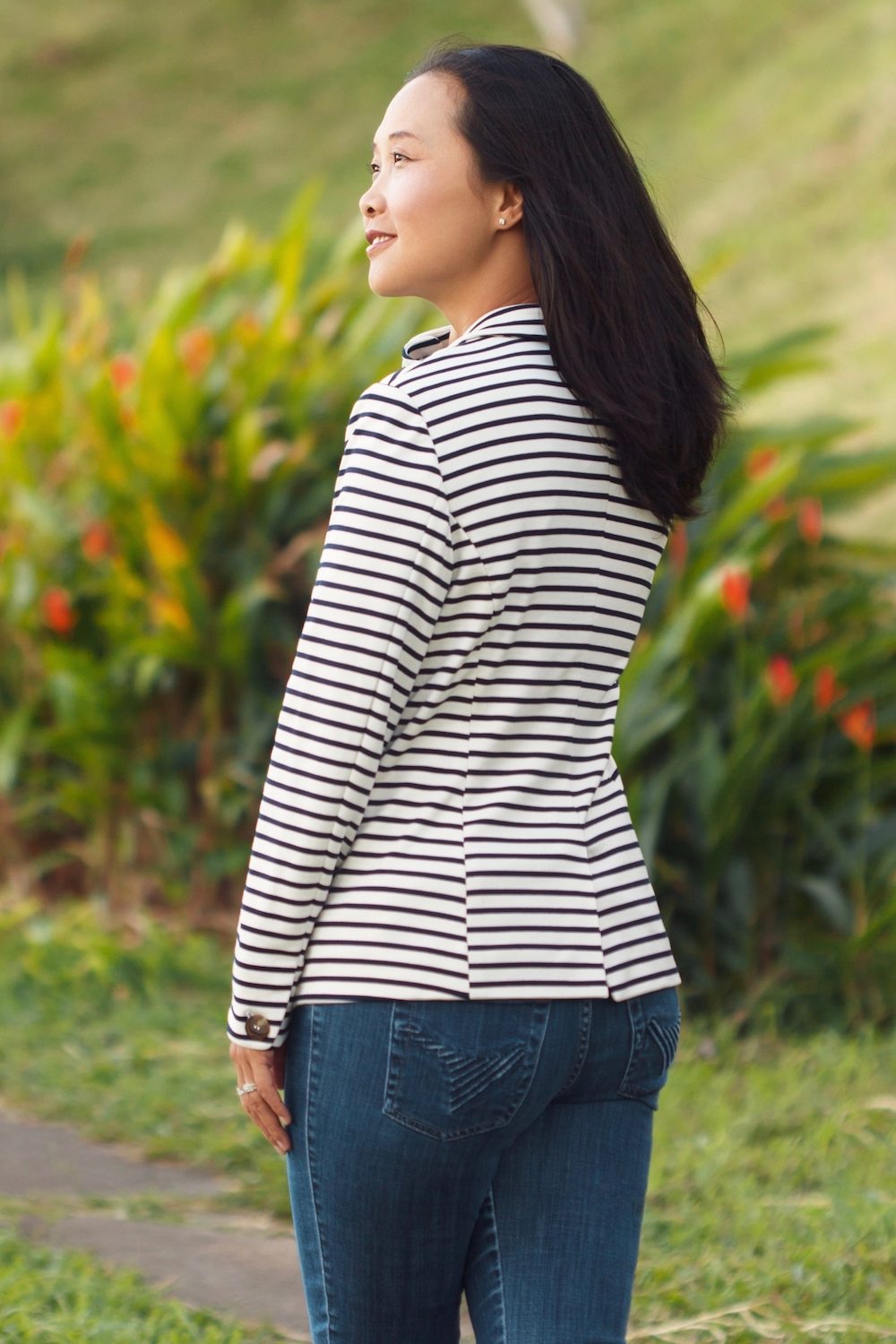 Fabric Requirements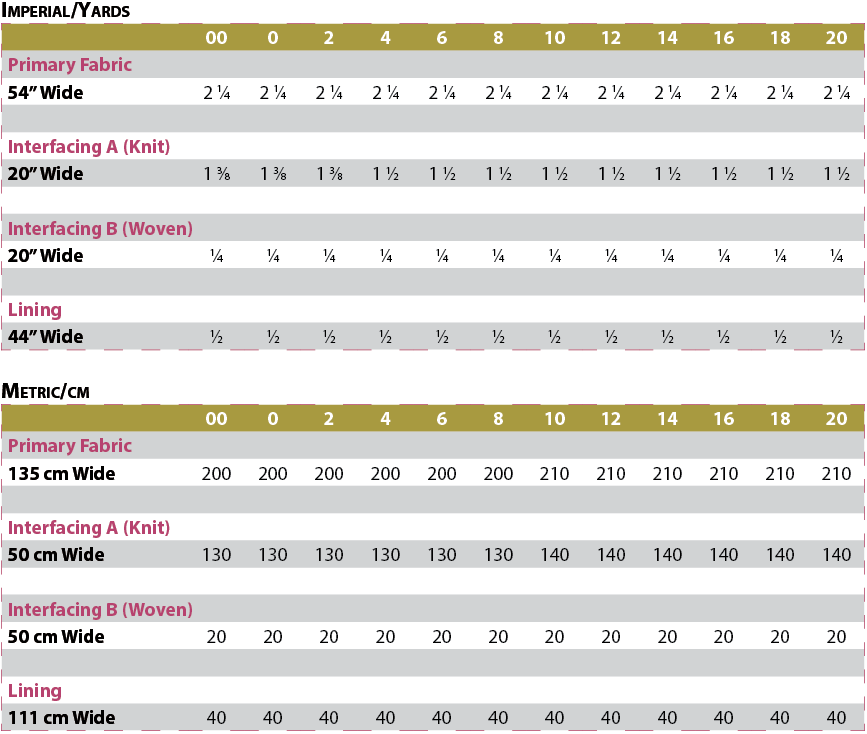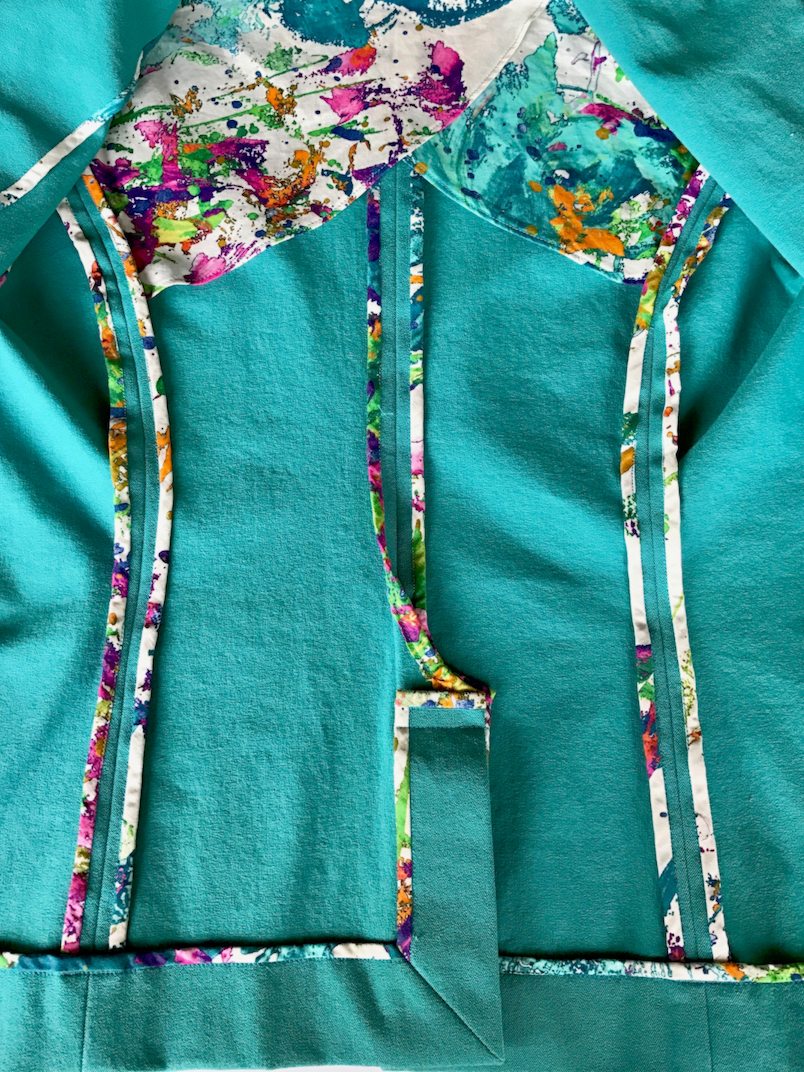 (For this test, finishing the seams with Hong Kong finish is not necessary. This is only to show you the possibility of having a beautiful inside.)
Timeline
Making a muslin will be mandatory in this test. A muslin will just be using the Front, Side, Back, Under Collar and Sleeve—the minimum necessary to check the fit. (I'd hate for you to do all the work and the final jacket doesn't fit.)
Therefore, there will be two deadlines:
Fitting deadline: Friday, March 24th (this is when you will finish the muslin)
Final deadline: Wednesday, April 5th (this is when you are done with you final jacket and provide the pretty photos)
But as always, if there's any important change to the pattern, we'll extend testing as needed.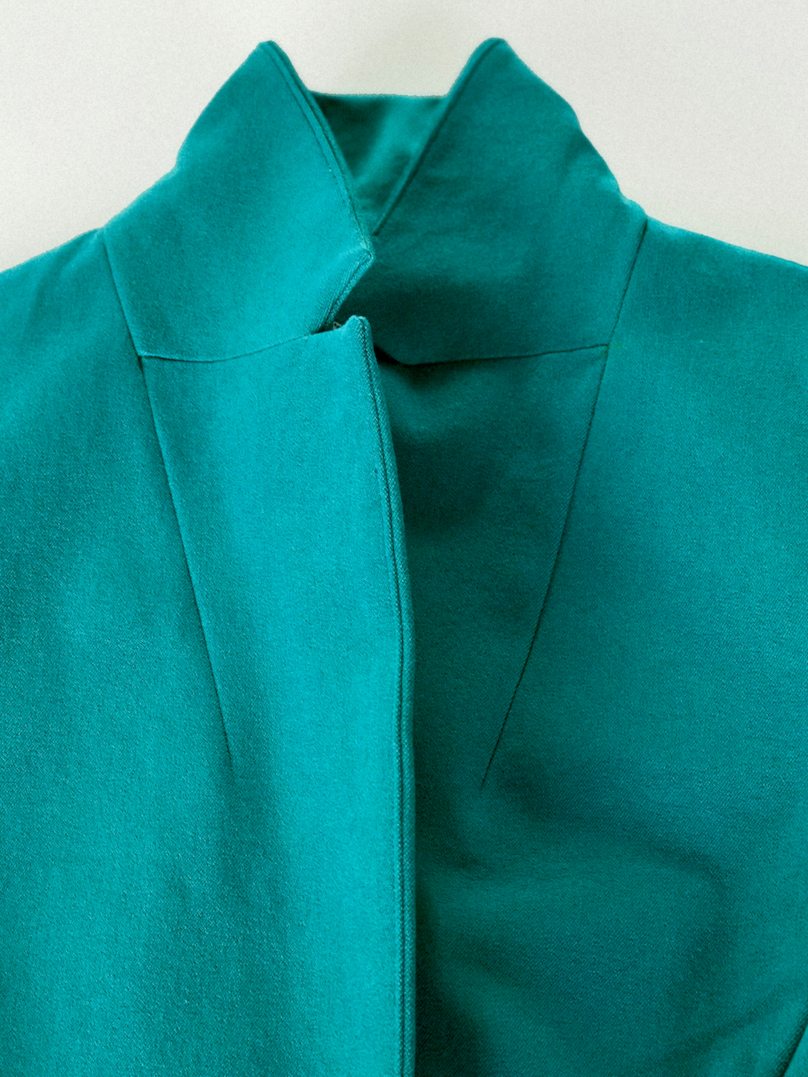 Tester Selection
Although Itch to Stitch's patterns are generally more advanced than many other indie/PDF patterns out there, I still have not officially labeled any of my patterns as "advanced". I think most of them are comparable to the traditional paper patterns in terms of difficulty. I think if you sew with paper patterns from the "big guys", you'd have no problem with my patterns. And I refuse to label something as advanced when I truly believe it is not.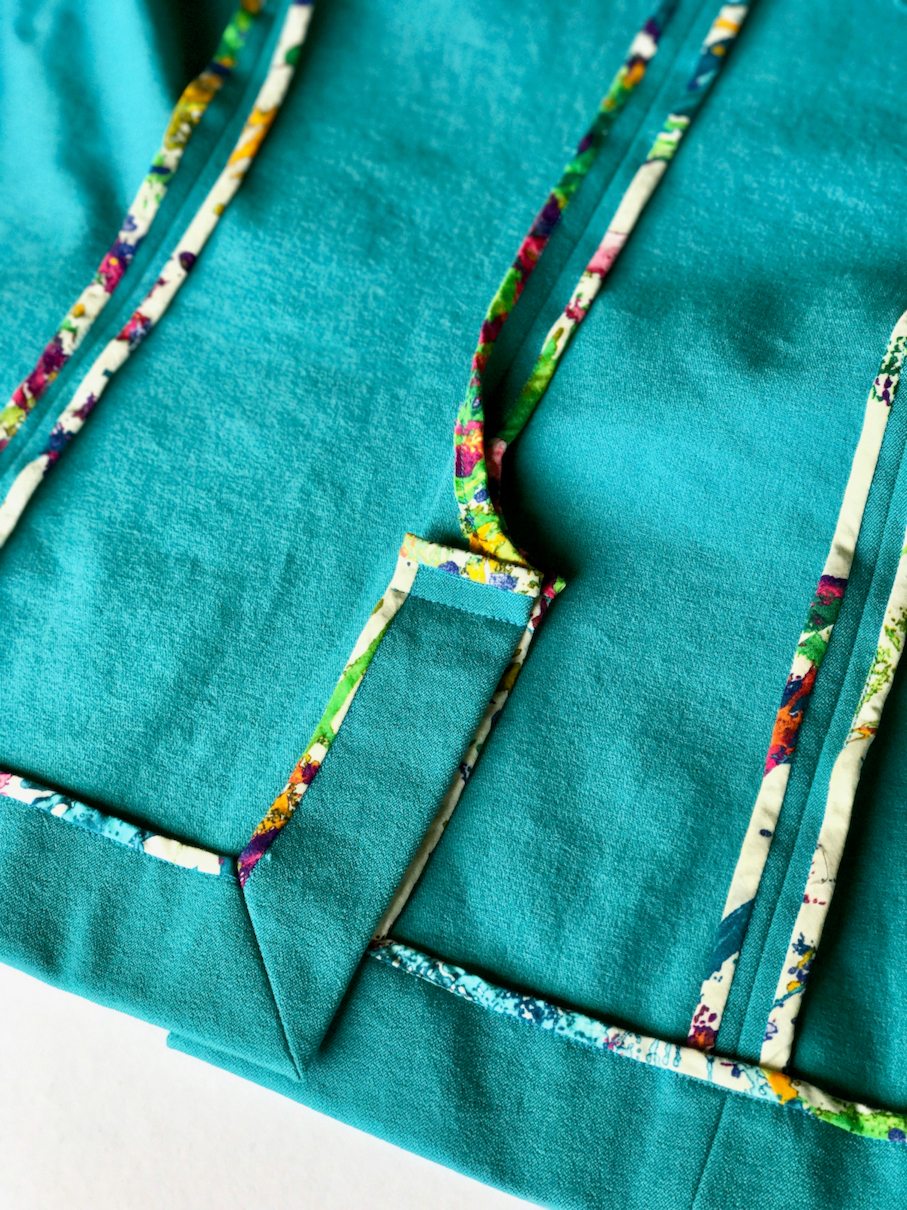 However, this MAY be Itch to Stitch's first advanced pattern (I am still reserving the final decision for later).
As always, I complete the instructions as much as I can before starting a test, and the test for the La Paz jacket is no exception. But because it caters to advanced sewists, the instructions are more "fast paced". And the expectation is that the testers will be able to stitch with precision, stitch in tight places, navigate fabric bulk, stitch in round every bit as well as stitching in flat, clip and trim fabric with no qualm, and have the patience to complete a time-consuming project. As complete as the instructions could be, they do not substitute experience.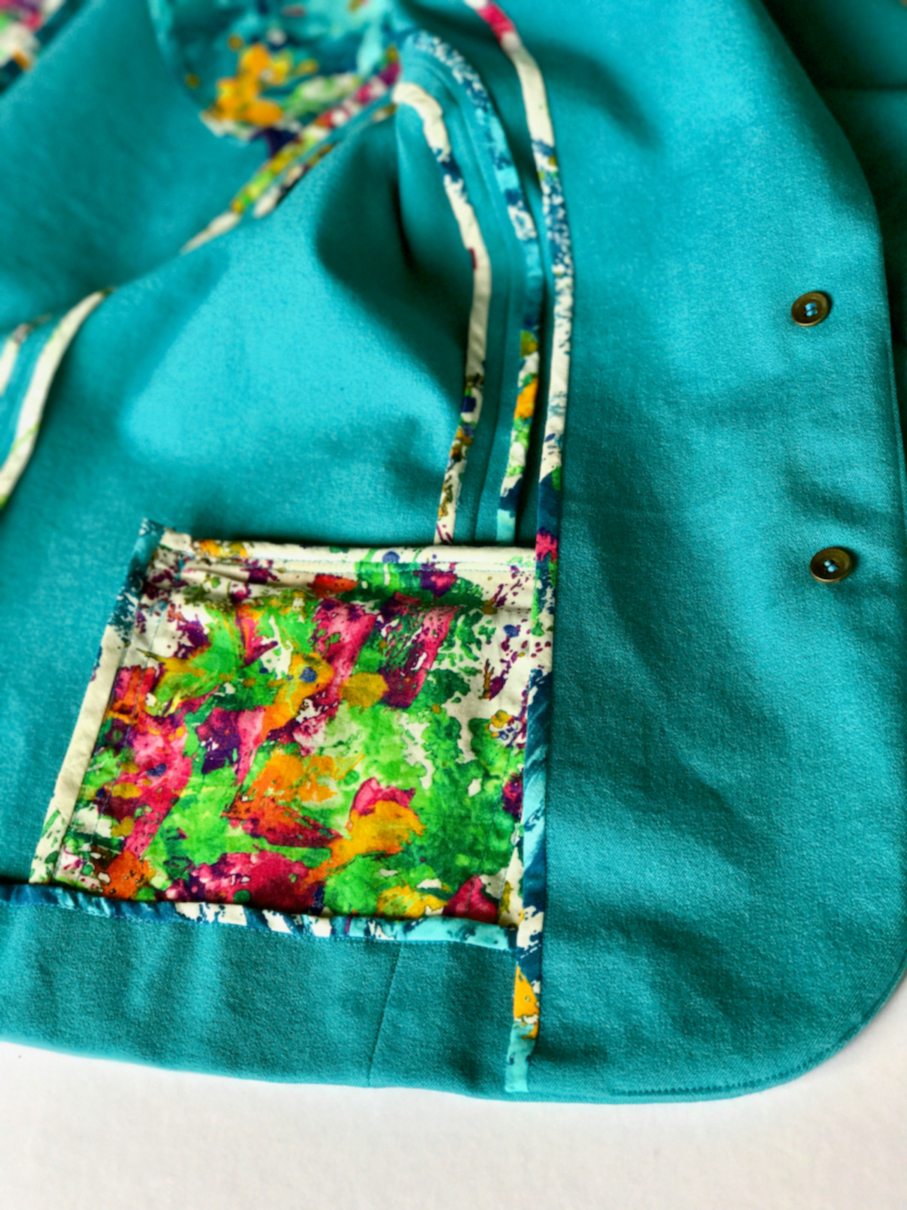 Also, please only apply if you are interested in the style of the pattern. Note that it has no option for lining and no option for other types of pockets. You will not have the opportunity to modify the style of the pattern (though you may choose to do so at your own time after the testing period). If you like your garment any other way, please forgo this testing call and wait for the next style that interests you. You are expected to choose a size based on your body measurements and sew the pattern as written for the purpose of testing. Blending sizes (from bust to waist to hip) and lengthening/shortening are OK.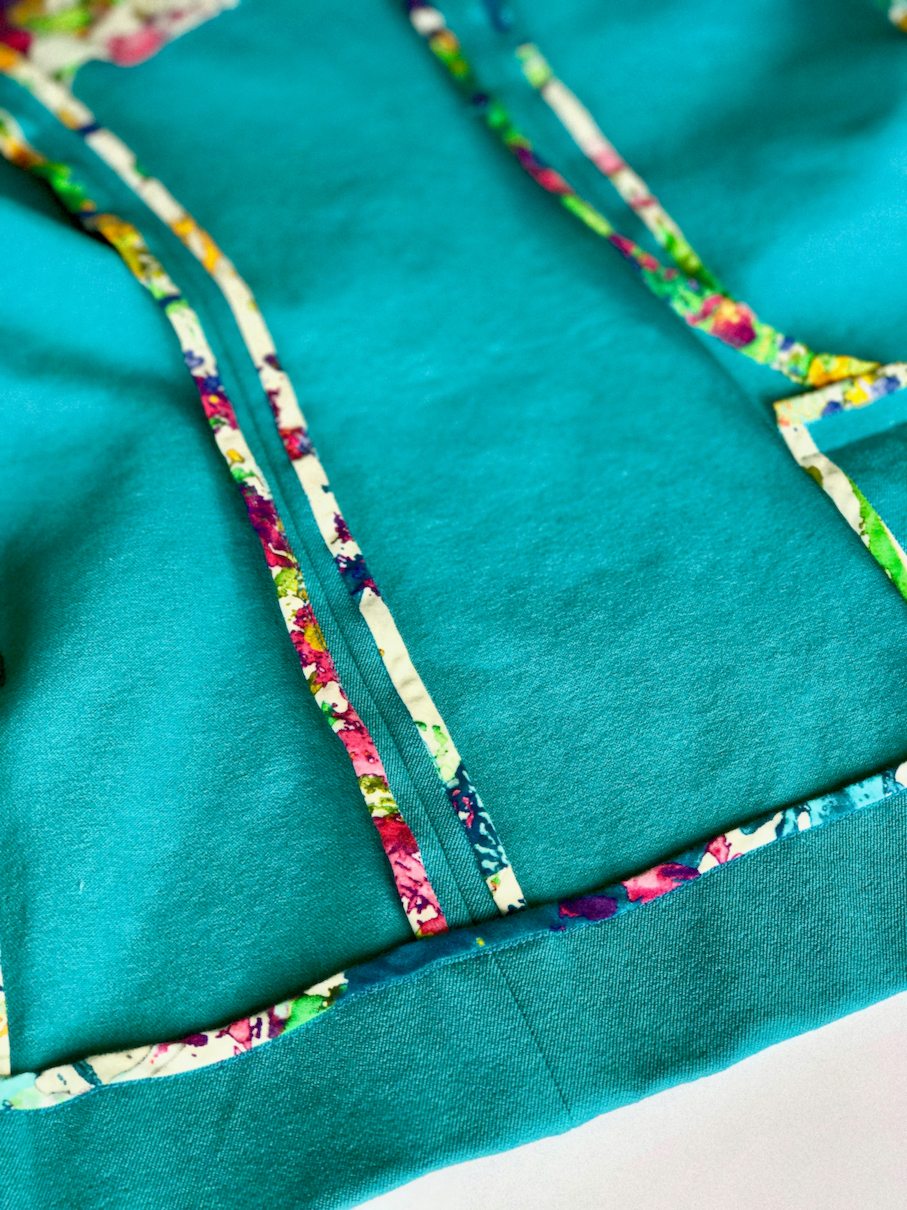 The chosen testers will be invited to a private Facebook group where we can discuss the pattern, share pictures and discuss revisions. I will send the invite/link to the email that you provide. So please make sure you enter the correct email in the application form. Also please make sure that I am able to view the sample photos you submit; if I am not able to view your photos (i.e., viewing requires special permission that I do not have), then I will move onto the next application.
Did I properly scare you off? Are you still up for the challenge? If so, please fill out this application form.
Testing is one of the most crucial steps for producing a quality pattern. I appreciate your applying!