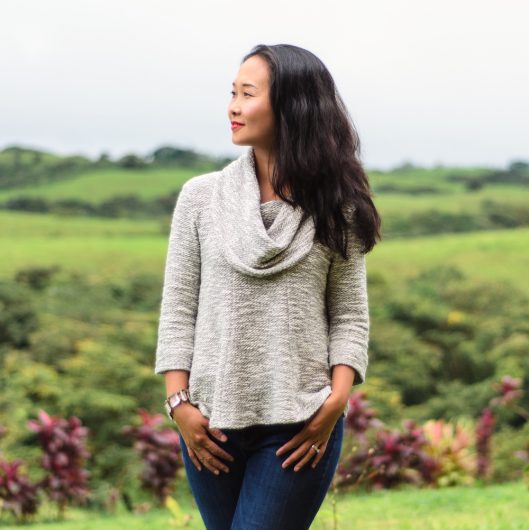 Testing Call: Bellavista Top
Thank you so much for your overwhelming response! The testing call is now closed. The Bellavista Top pattern is available in the shop now.
++++++++
It's good to have a new pattern ready for testing again! Would you be interested in helping to test?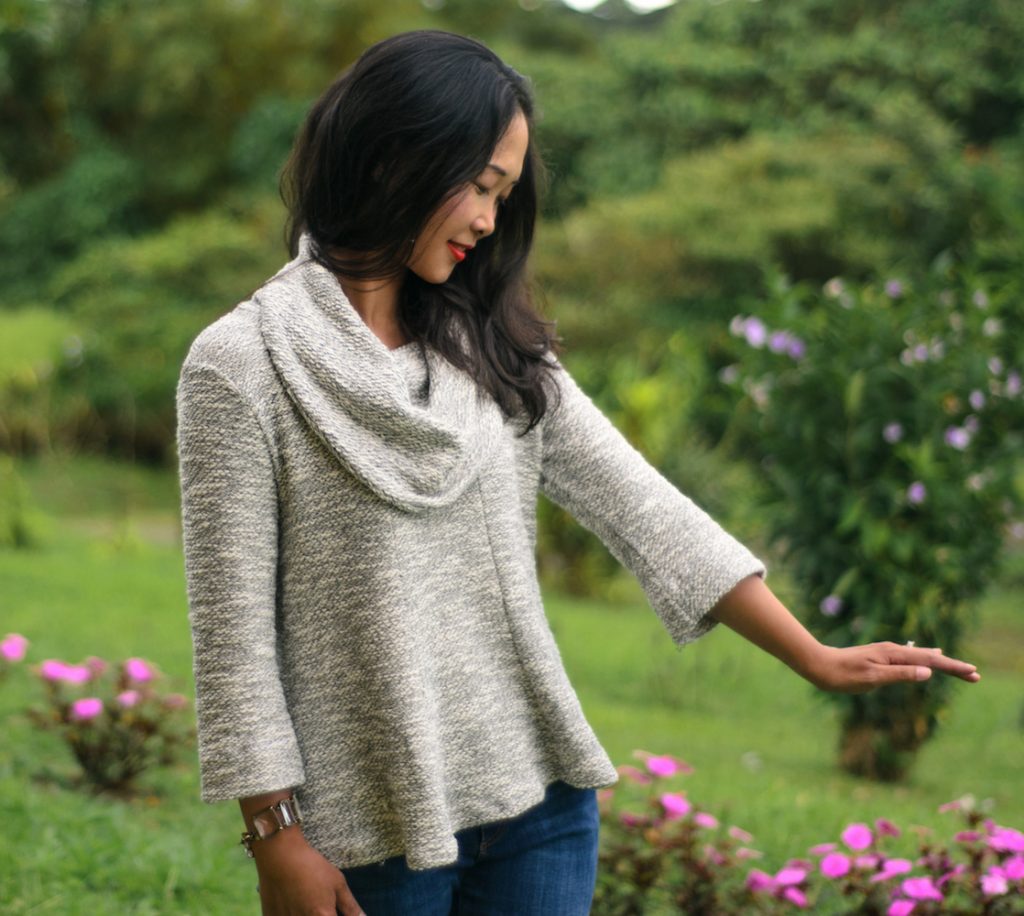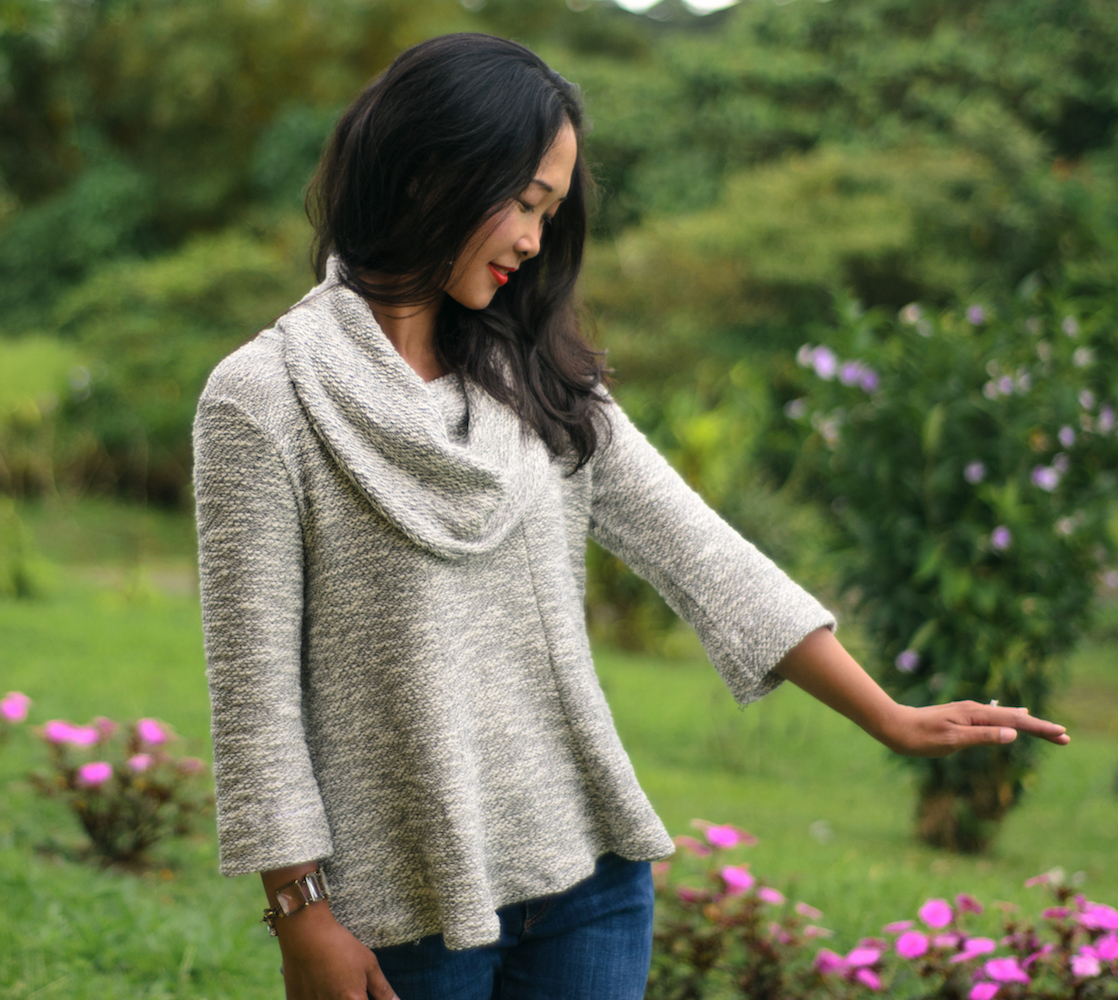 The Bellavista is a cozy little top that has different options for necklines and sleeves. I think it looks elegant but casual. Because of the swing silhouette, the top is also very comfortable. Perfect for the cooler months indeed.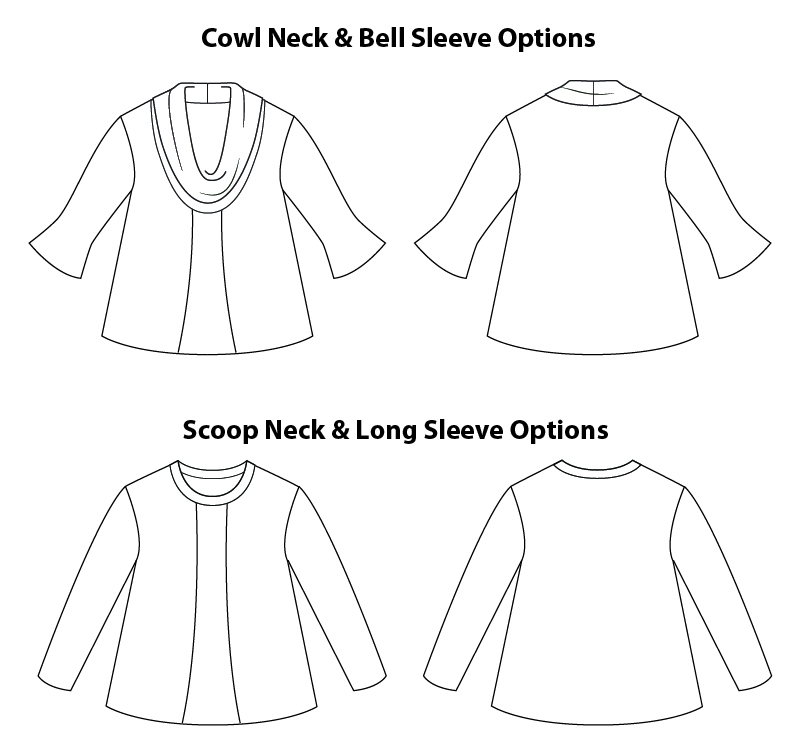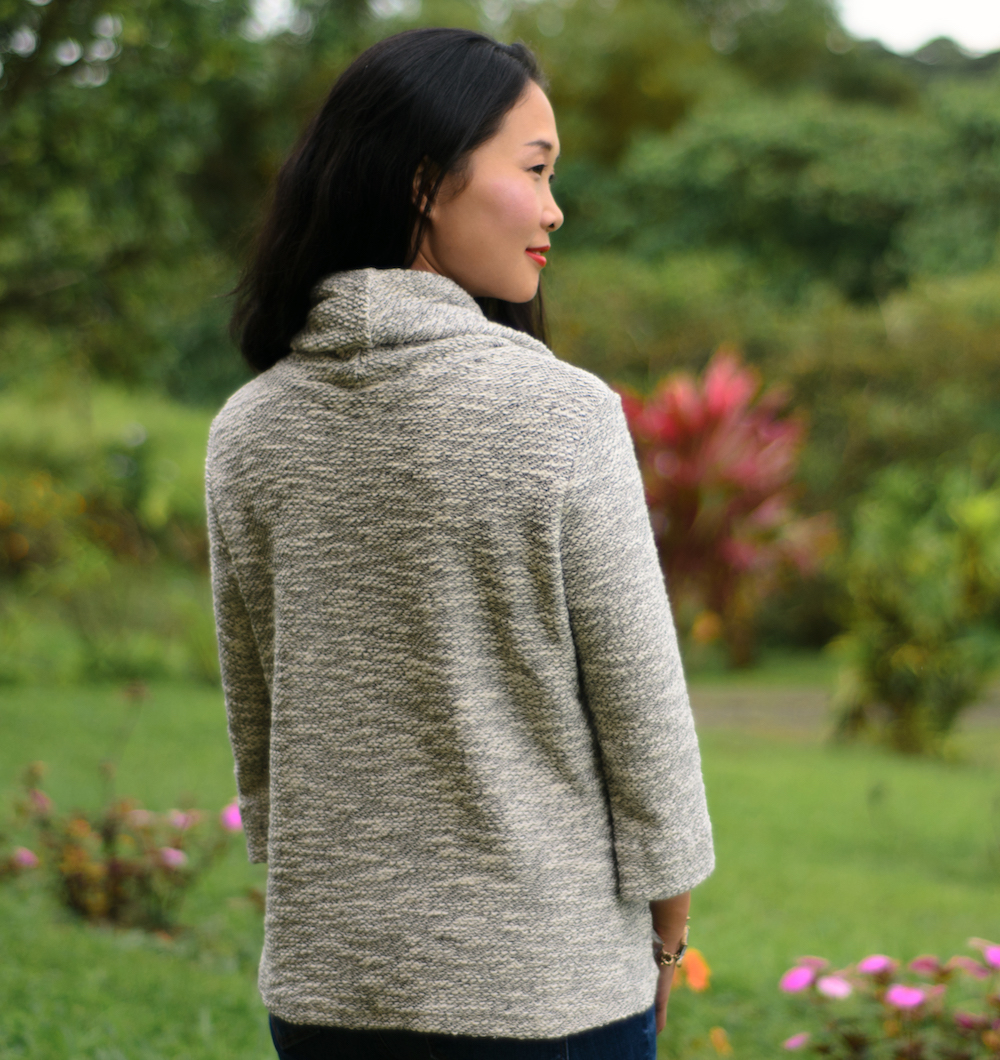 I've been on the outlook for a sweater with a cowl that looks like this. But most of them out there are not as big as I'd like. After seeing my friend's chunky sweater with a gigantic cowl (store-bought) last February, I decided then that I'd make one in the upcoming winter. So here it is! But you don't need to make it a sweater; it can also be made into a T-shirt with jersey fabric.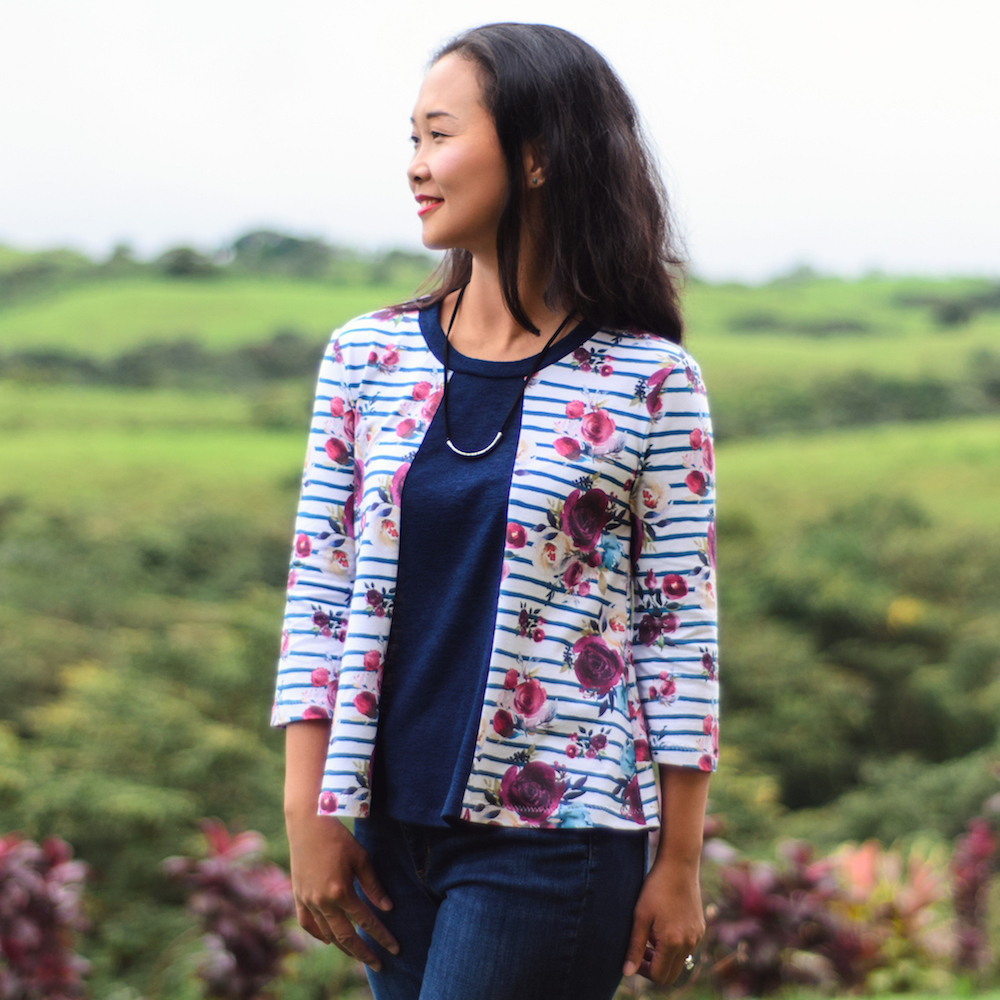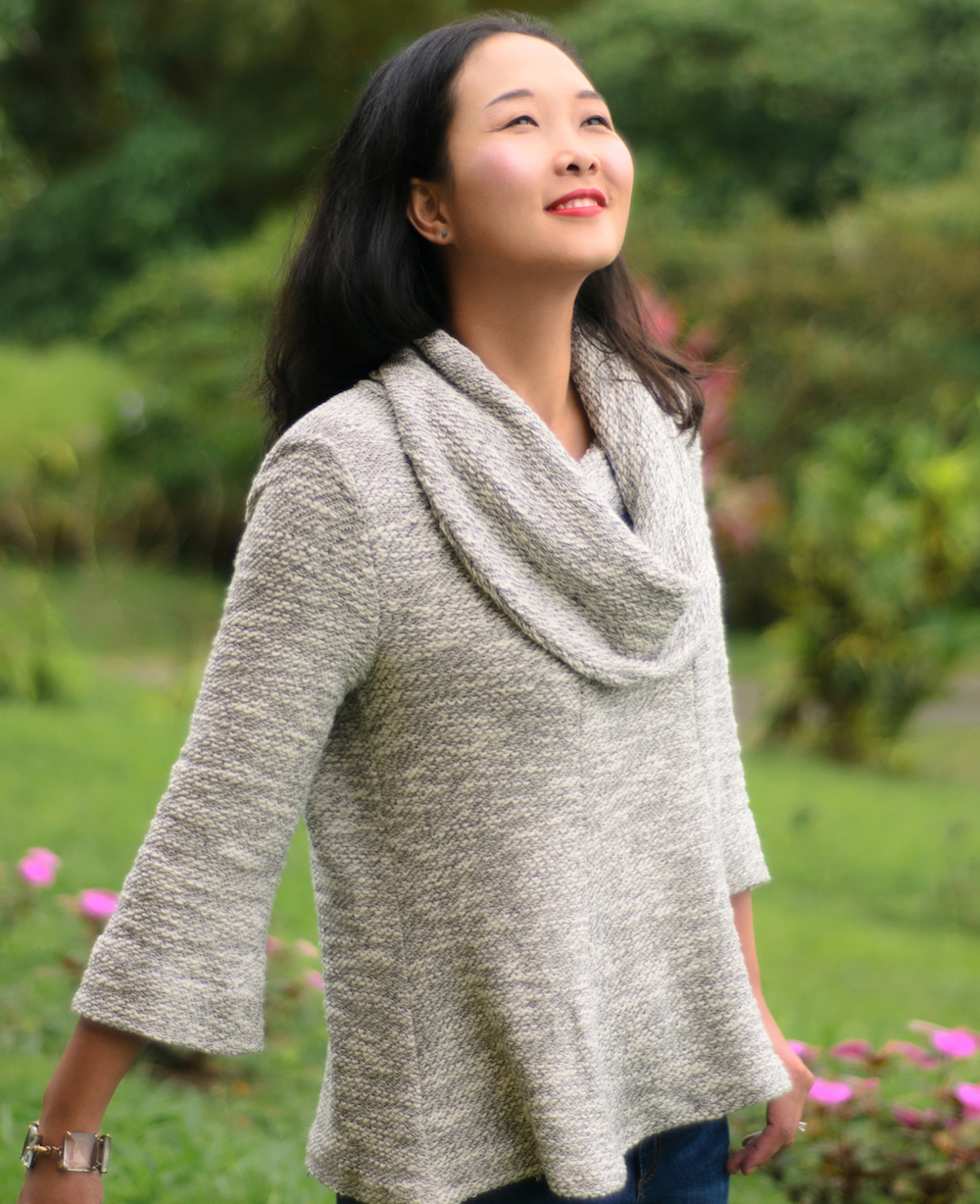 Bellavista Top Features
Swing bodice with a center front panel

Two neckline options

—cowl neck and scoop neck with neckband
Two sleeve options—long sleeve and three-quarter bell sleeve
Body and Finished Garment Measurements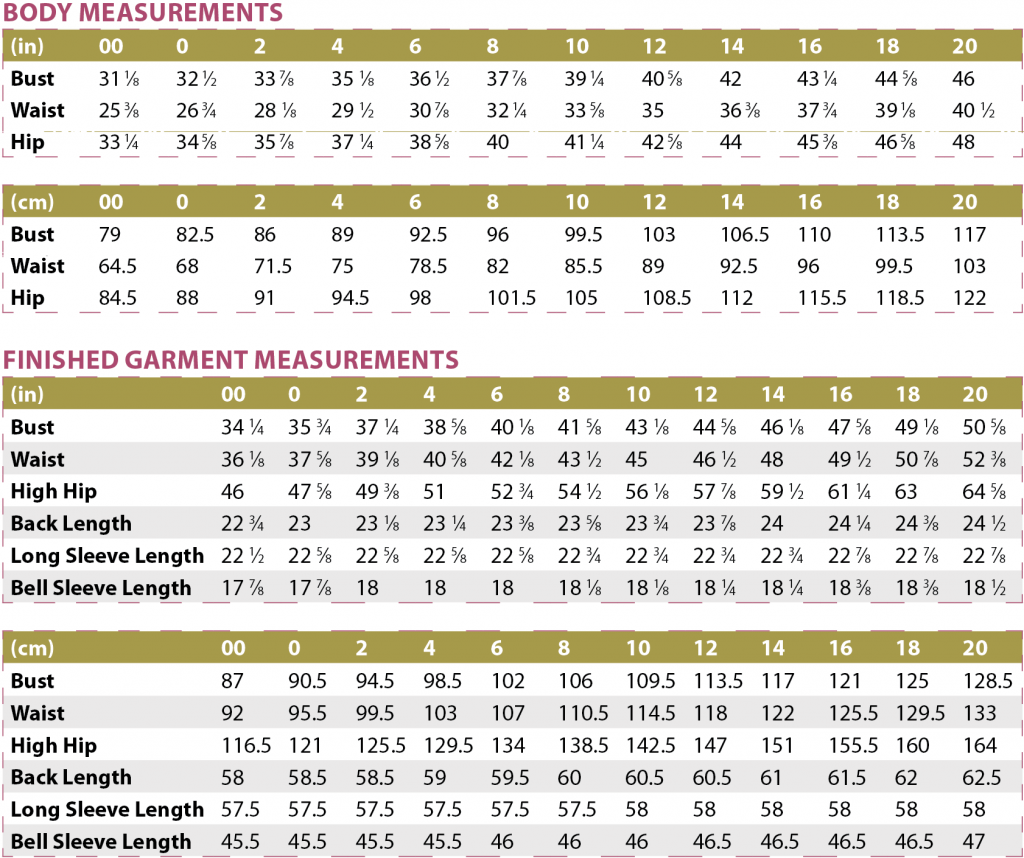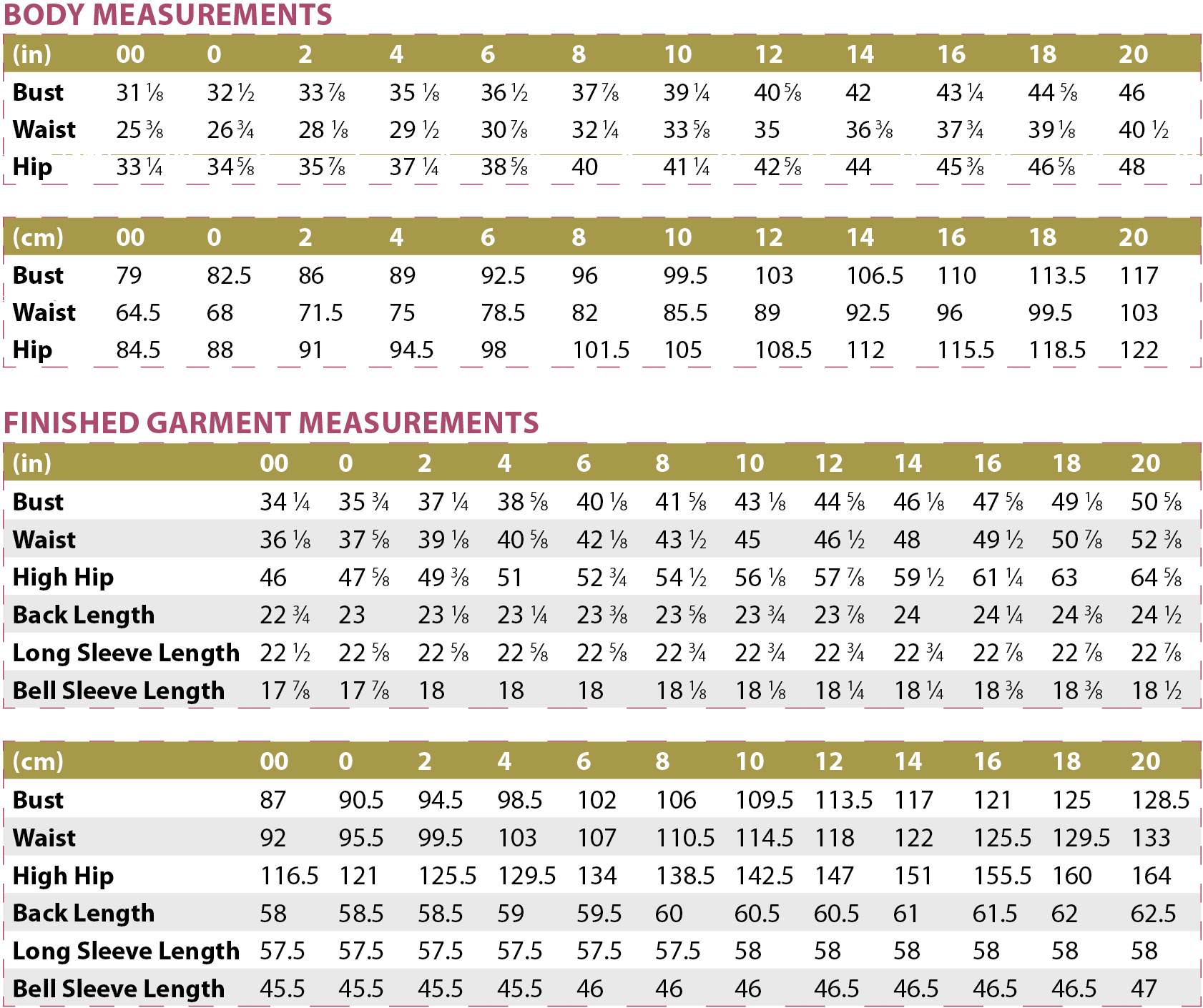 Material Requirements
Primary fabric Two-way or four-way stretch knit fabric with at least 50% horizontal stretch and 25% vertical stretch. French terry, cotton Lycra jersey and double brush poly are good choices. If using rayon spandex knit, you may need to go down one size or more. Do not use woven fabric.
Other Material 16" (41 cm) of 3/8" or 1/2" (1 cm or 1.25 cm)-wide straight fusible stay tape (or you may cut your own using lightweight woven fusible interfacing on the straight grain)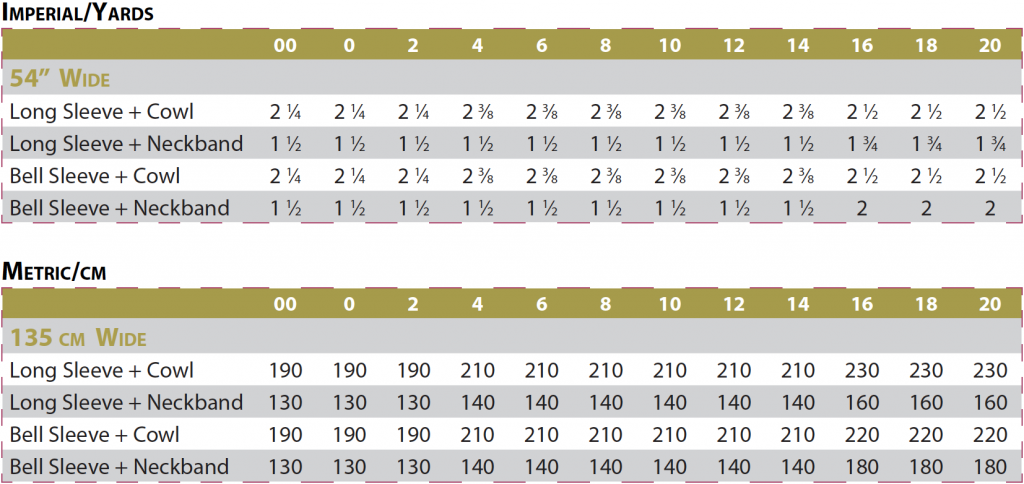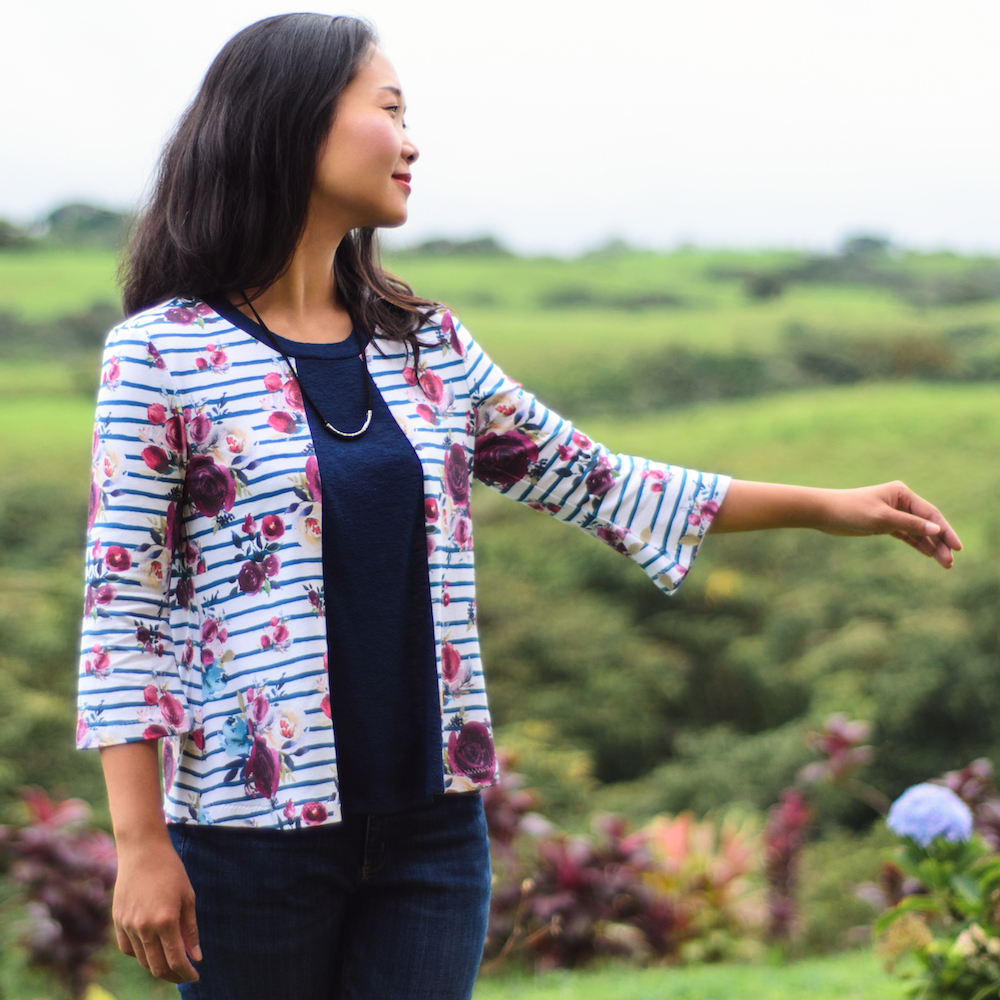 Timeline
I plan to start testing Saturday, December 2. The final garments and photos are due Sunday, December 10. But as always, if there's any important change to the pattern, we'll extend testing as needed.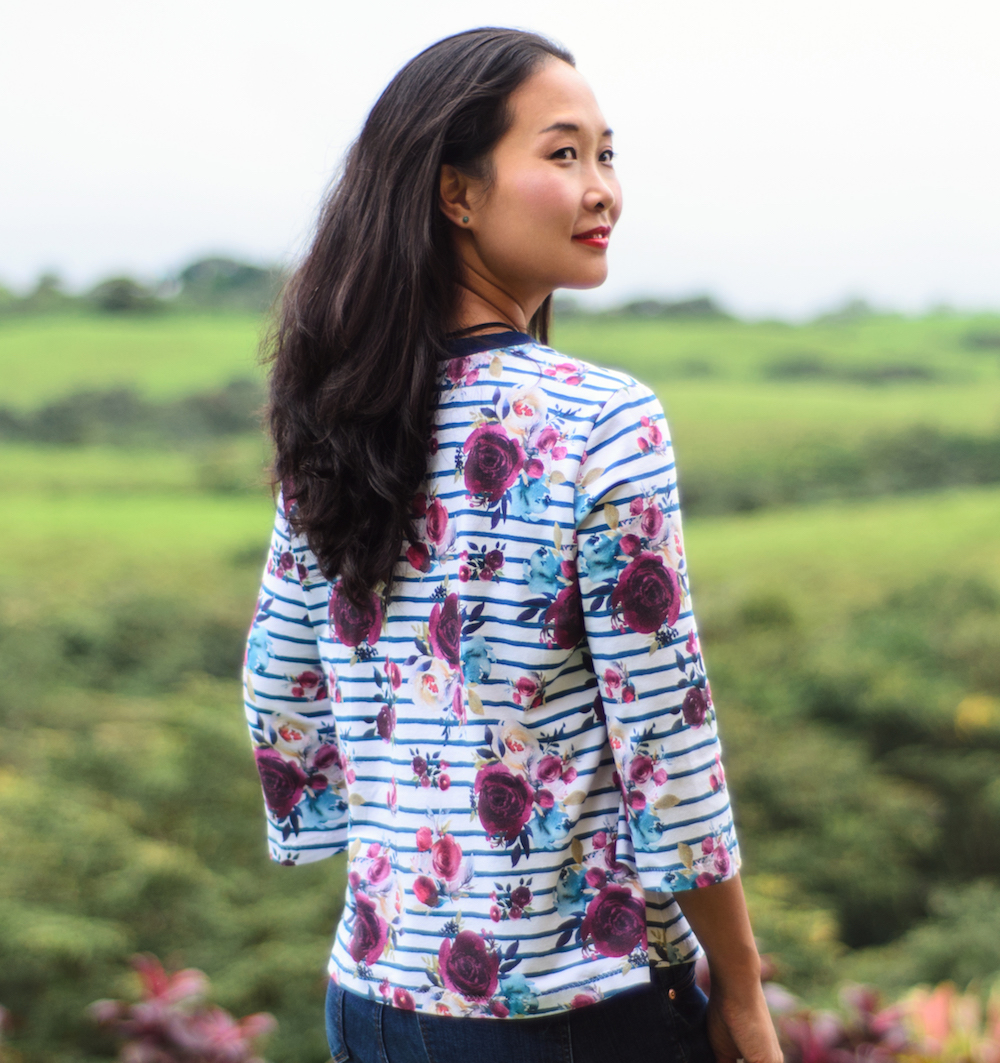 Tester Selection
Please only apply if you are interested in the style of the pattern. You will not have the opportunity to modify the style of the pattern (though you may choose to do so at your own time after the testing period). If you like your garment any other way, please forgo this testing call and wait for the next style that interests you. You are expected to choose a size based on your body measurements and sew the pattern as written for the purpose of testing. Blending sizes (as instructed in the pattern) and lengthening/shortening are OK.
The chosen testers will be invited to a private Facebook group where we can discuss the pattern, share pictures and discuss revisions. I will send the invite/link to the email that you provide. So please make sure you enter the correct email in the application form. Also please make sure that I am able to view the sample photos you submit; if I am not able to view your photos (i.e., viewing requires special permission that I do not have), then I will move onto the next application.
Please sign up using this application form if you are interested. Testing is one of the most crucial steps for producing a quality pattern. I appreciate your applying!