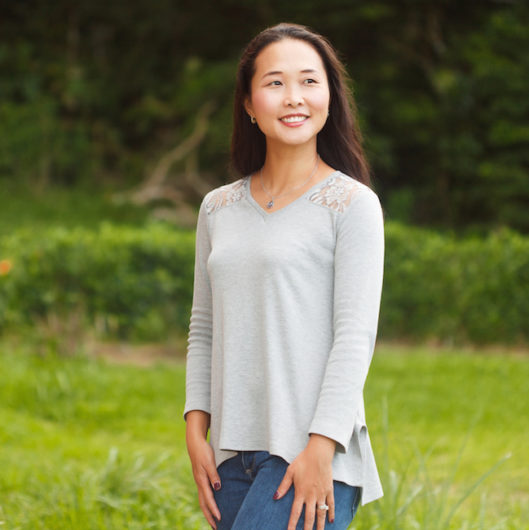 TESTING CALL CLOSED
The testing call is now closed. Thank you so much for your support! The Arenal Top is now available in the shop.
+++++++++++++
Anyone feels like something easy to sew and easy to wear? I do! That's how the Arenal Top is born. And now it is ready for testing. Would you be available to help and test this knit top pattern?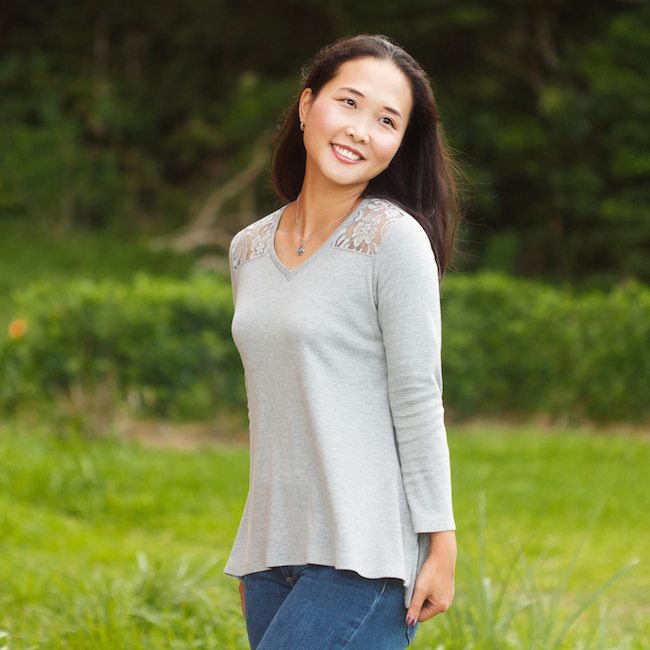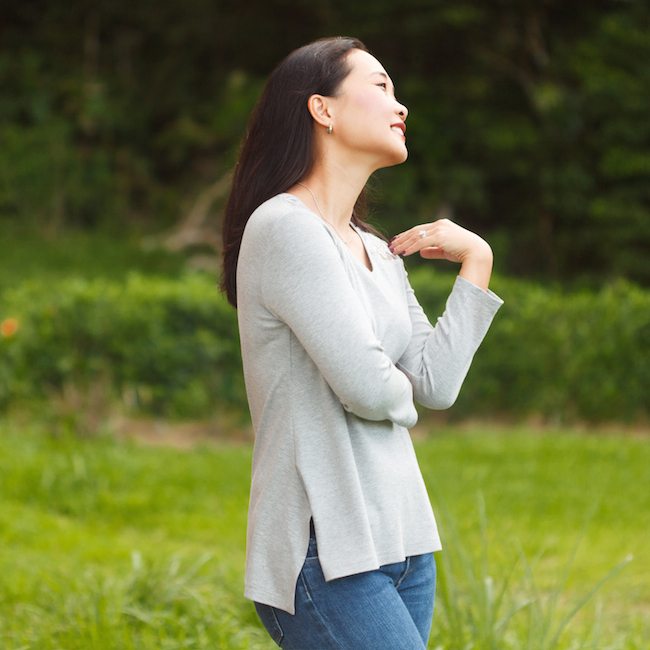 The V of the neck takes a little of patience for the best result, but other than that, the top is a breeze. The hardest part might be fabric selection! You have the opportunity to combine different fabrics in the Arenal Top.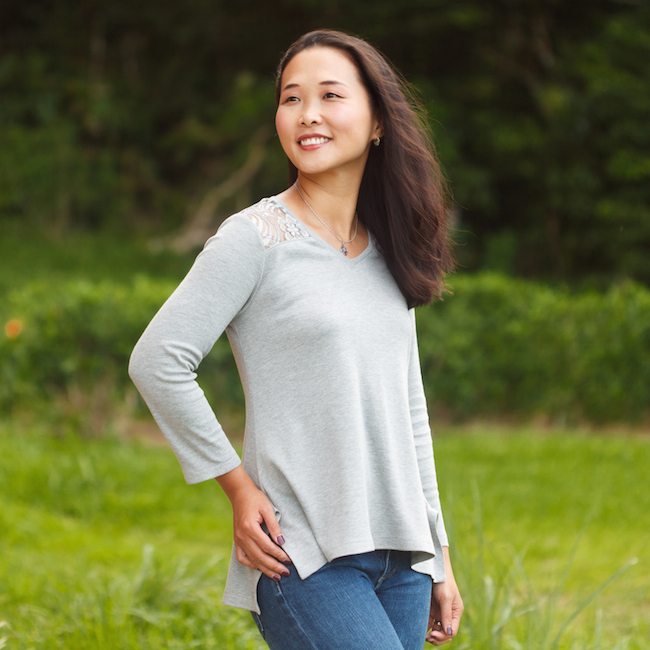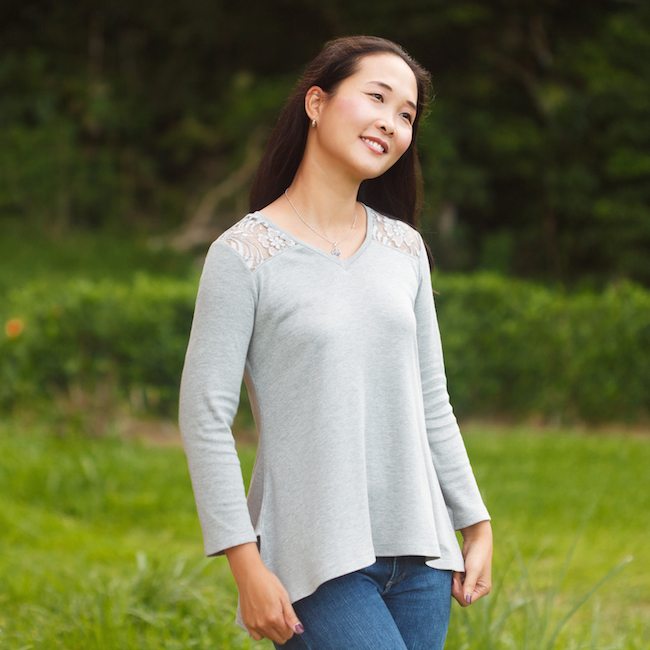 Here are some highlights of the Arenal Top:
Curved V neck and a narrow neck band for a feminine touch
Front yoke for color blocking opportunity
Options of a swing bodice with subtle handkerchief high-low hem and a fitted bodice with regular hem
Options of long and 3/4-length sleeves
Body and Finished Garment Measurements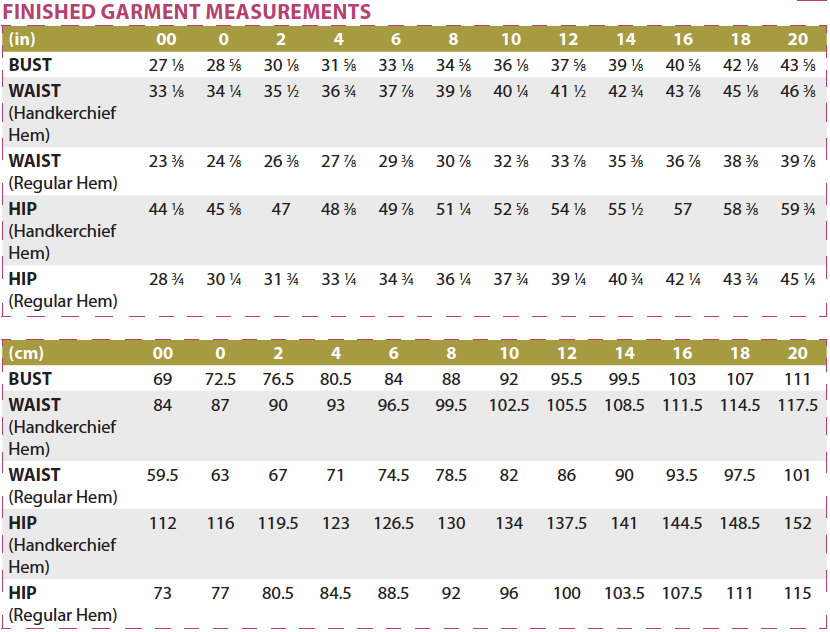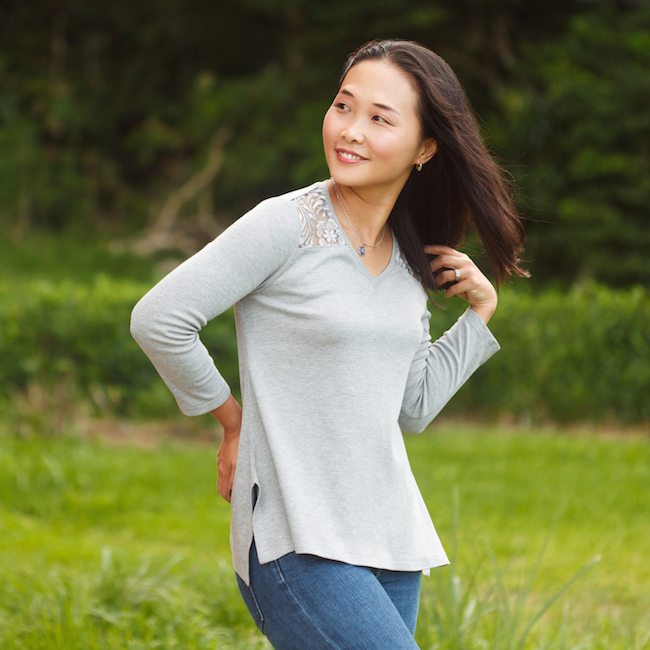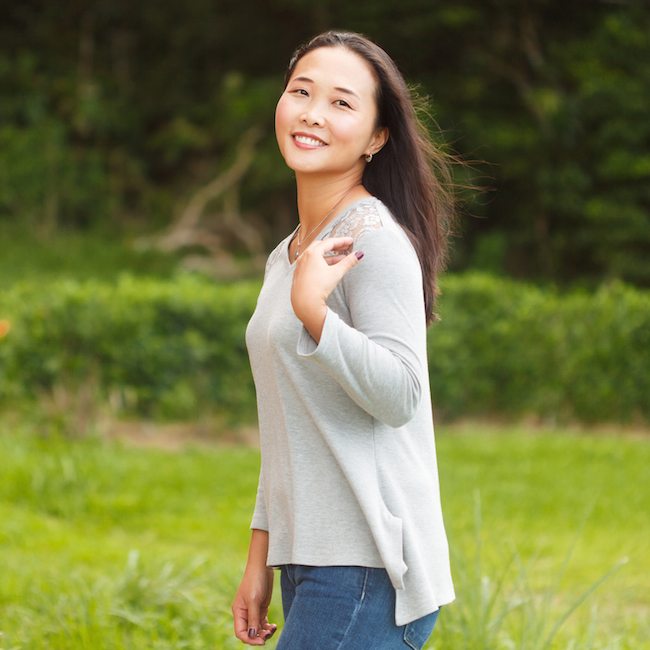 Material Requirements
Primary fabric Use light to medium-weight knit fabric with at least 100% horizontal stretch and 25% vertical stretch. Jersey and viscose knit with some drape and recovery are good choices. If using a fabric with more or less stretch, you may need to choose a smaller or larger size respectively. If using an extremely drapey knit, such as rayon or bamboo knit, you may need to go down a size and possibly stabilize the neckline with knit fusible interfacing. Avoid very structured knit. Do not use woven fabric.
Contrast Fabric Use light to medium-weight knit fabric with similar stretch as the primary fabric. You may also use the primary fabric as the contrast, too.
Other Material
16" (41 cm) of 3/8" or 1/2" (1 cm or 1.25 cm)-wide straight fusible stay tape (or you may cut your own using light-weight woven fusible interfacing on the straight grain)
Tools
Ball-point or stretch machine needles
Walking foot for your sewing machine (optional)
Serger machine (optional)
Cover stitch machine to finish your hems (optional)
Twin needles to finish your hems (optional)
Wooly nylon threads to finish your hems (optional)
Fabric Requirements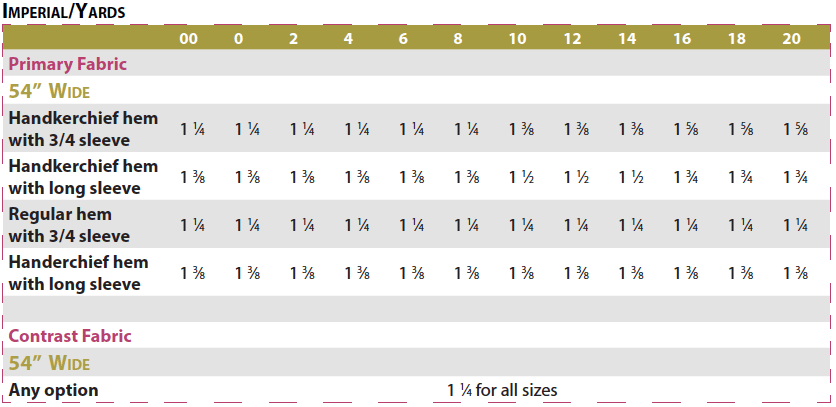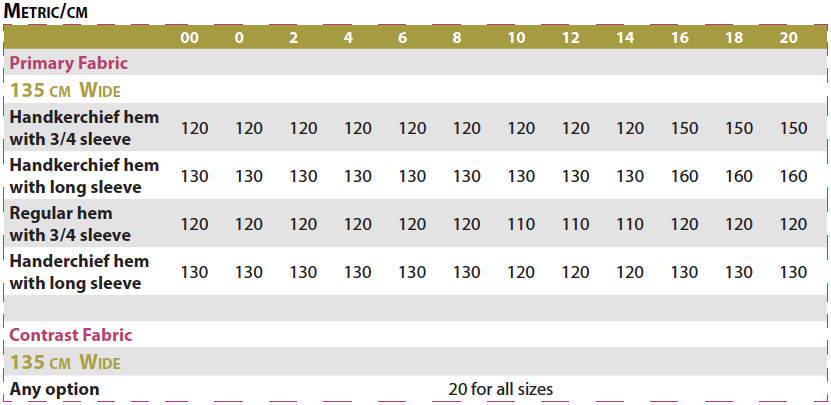 Timeline
For this test, I would like to try a new testing strategy. There will be two rounds of testing – 1) Pre-test, and 2) Regular Test.
1) Pre-test
I would like to select only a few testers to pre-test the pattern. The main goal of pre-testing is to check the fit. In the application, you can specify whether you are interested in doing the pre-test.
The Pre-test starts on Tuesday, September 27 and ends on Thursday, September 29. Note that this pattern is relatively simple, so a few hours should be enough to make the top. As long as you start on time, two days are plenty enough to make it.
By the end of the pre-test period, you will submit some fit photos. Selfie photos (even bathroom mirror ones) are enough for this pre-test, as long as I can clearly see the fit, which is my main goal for this round.
Besides my eternal gratefulness, you will receive the final copy of the pattern when it is released, as well as an additional Itch to Stitch pattern of your choice. I can also link to your blog/site/store/Etsy store on my release post.
You may choose to participate the regular test (see below) or not.
Note that I am not anticipating particularly difficult fit issues for this pattern (though I may still make changes before the regular test). I am more interested in trying out this testing strategy (I am always on the lookout for improving things, including the testing process). If you plan on starting early anyway, this is a good way to go.
2) Regular Test
The Regular Test starts on Friday, September 30th and ends on Wednesday, October 5th.
You may submit fit photos along the way, but the "nice" final modeled photos are due at the end of the regular testing period.
You will receive a final copy of the pattern when it is released. I can also link to your blog/site/store/Etsy store on my release post.
Tester Selection
Please only apply if you are interested in the style of the pattern. You will not have the opportunity to modify the style of the pattern (though you may choose to do so at your own time after the testing period). If you like your garment any other way, please forgo this testing call and wait for the next style that interests you. You are expected to choose a size based on your body measurements and sew the pattern as written for the purpose of testing. Blending sizes (from bust to waist to hip) and lengthening/shortening are OK.
The chosen testers will be invited to private Facebook groups where we can discuss the pattern, share pictures and discuss revisions. I will send the invite/link to the email that you provide. So please make sure you enter the correct email in the application form. Also please make sure that I am able to view the sample photos you submit; if I am not able to view your photos (i.e., viewing requires special permission that I do not have), then I will move onto the next application.
Please sign up using this application form if you are interested. Testing is one of the most crucial steps for producing a quality pattern. I appreciate your applying!