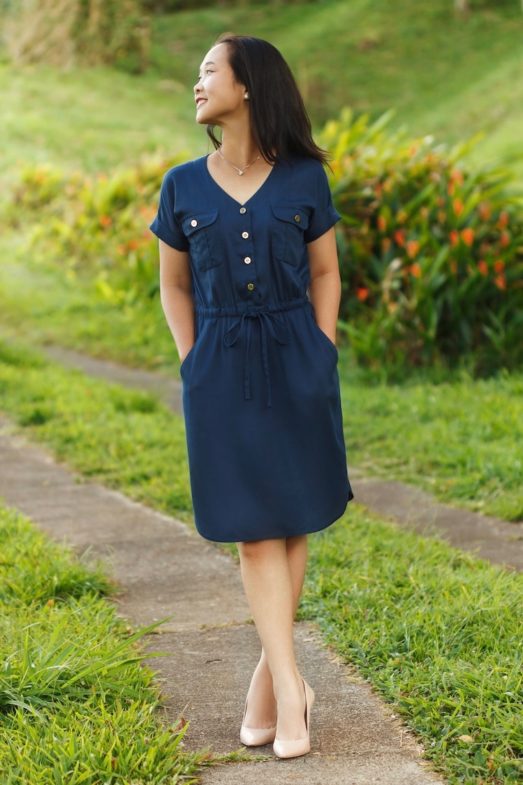 Testing Call: Anza Jumpsuit & Dress
TESTING CALL CLOSED
The testing call is now closed. Thank you so much for your support! The Anza Jumpsuit & Dress pattern is available in the shop.
+++++++++++++
Happy Friday ladies! Are you interested in testing my next pattern, the Anza Jumpsuit & Dress?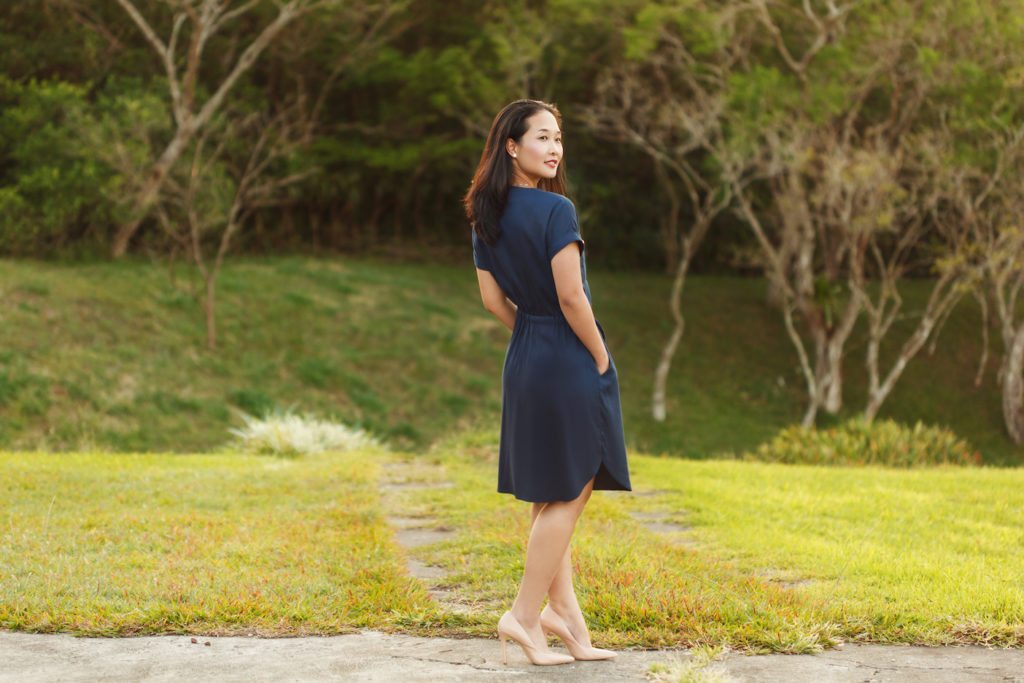 The Anza (formerly aptly named "the jumpsuit") was created last year; however, I decided that it was too late in the year for a short sleeved garment. But now that we are all yearning for warm weather (and some of the lucky souls even got the warmer weather!), I think it's the time to get this pattern ready!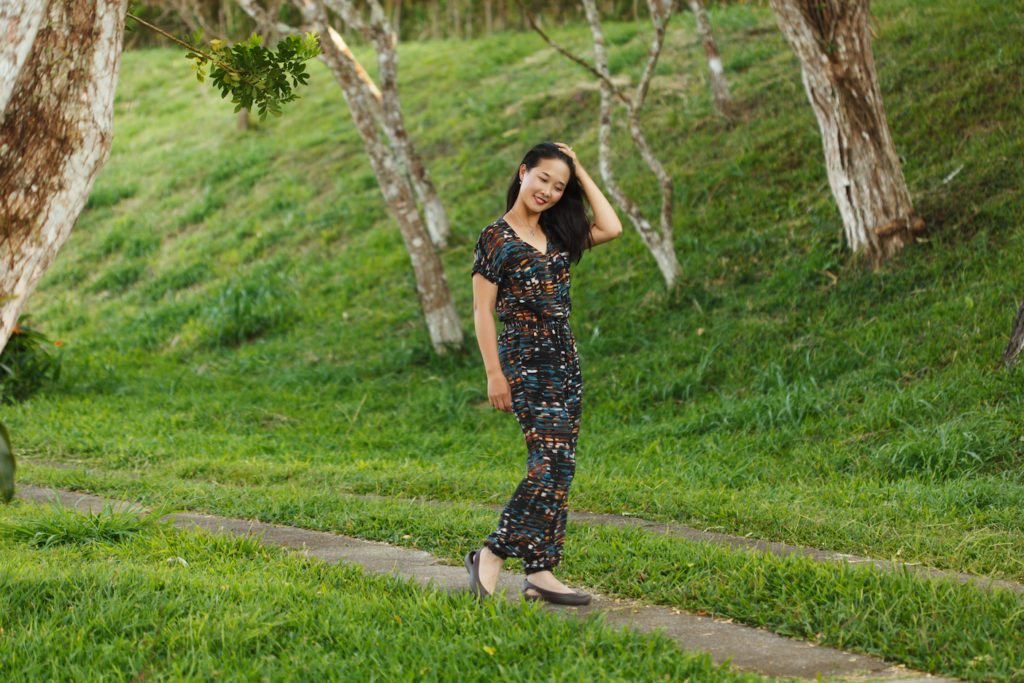 I made the jumpsuit and had the chance to wear it quite a bit. I even wore the jumpsuit to the Sew Pro conference and to Africa (as an assistant second camera person for my husband). I surprised myself on how much I enjoyed wearing the jumpsuit. I was afraid that I wore this sample so much that it won't hold up for pretty photos anymore. But this fabric is really awesome and it has been faithfully holding up pristinely for the photos (and likely to be much longer).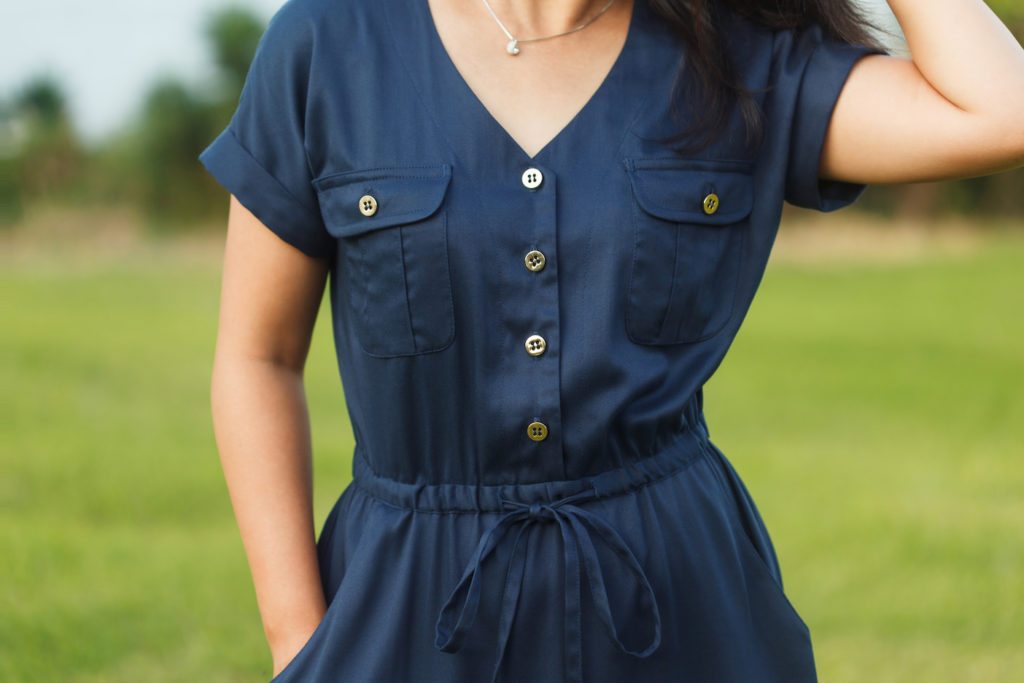 Also, since then, I added the dress option for those who are not ready to venture into the jumpsuit awesomeness yet. I really like the shirttail hem on the dress, don't you?
Anza Jumpsuit & Dress Feature:
A, B, C, D and DD Cups
Unlined, relaxed jumpsuit/dress cinched by elastic and drawstring waist
Pleated breast pockets with buttoned flaps
Integrated, cuffed sleeves
Front-buttoned V neck
Side pockets on both the skirt and the pants
Shirttail hem on dress
Ankle-length, elastic hem on jumpsuit

Body and Finished Garment Measurements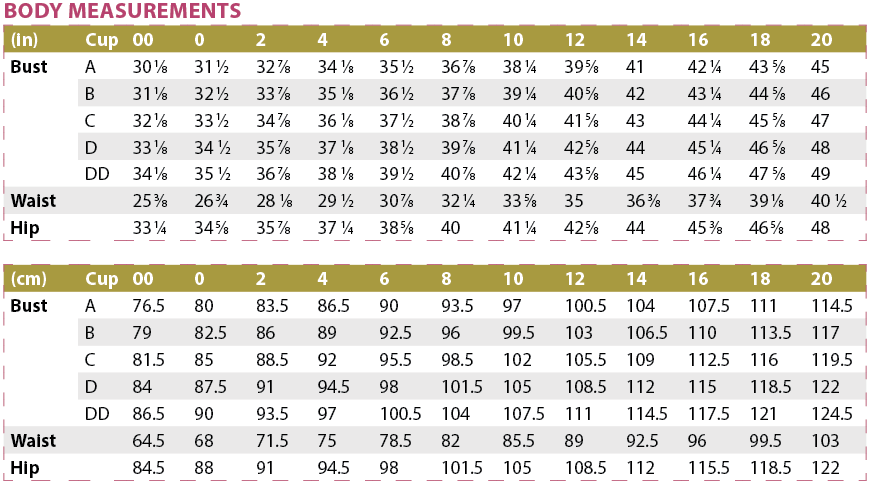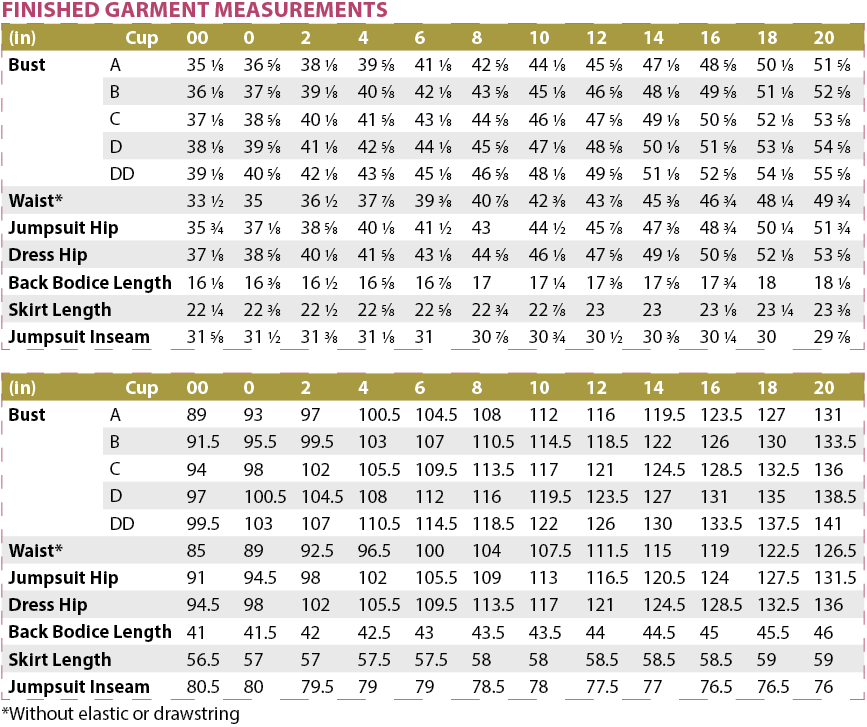 Material Requirements
Primary fabric Light to medium-weight woven fabric, such as rayon twill, crepe and other drapey woven
Interfacing Lightweight woven or weft-insertion fusible interfacing
Lining Lightweight woven such as bastiste, lawn or lining fabric (for pockets)

Other Material
Six (6) 5/8" (1.6 cm) buttons
3/8" (1 cm) wide elastic as long as your waist, plus 2" (5 cm)
18" (46 cm) of 3/8" or 1/2" (1 cm or 1.25 cm)-wide straight fusible stay tape (or you may cut your own using light-weight woven fusible interfacing on the straight grain)
42" (107 cm) of 3/8" (1 cm) wide purchased cord, twill tape or ribbon as drawstring (optional—only if you don't want to make your own)
For Jumpsuit only, 28" (70 cm) of 1" (2.5 cm) wide elastic

Fabric Requirements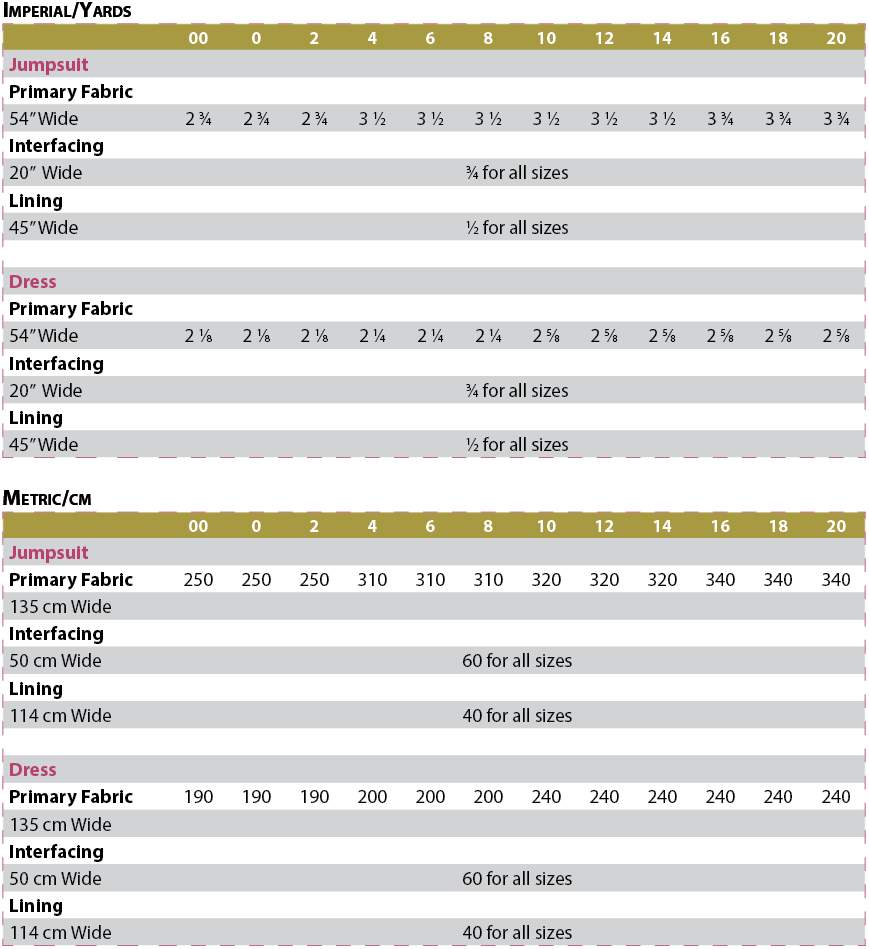 Timeline
I plan to start testing Sunday, April 9, and would like to receive your modeled photos with your garments by Wednesday, April 19. But as always, if there's any important change to the pattern, we'll extend testing as needed.
Tester Selection
Please only apply if you are interested in the style of the pattern. You will not have the opportunity to modify the style of the pattern (though you may choose to do so at your own time after the testing period). If you like your garment any other way, please forgo this testing call and wait for the next style that interests you. You are expected to choose a size based on your body measurements and sew the pattern as written for the purpose of testing. Blending sizes (from bust to waist/hip) and lengthening/shortening are OK.
The chosen testers will be invited to a private Facebook group where we can discuss the pattern, share pictures and discuss revisions. I will send the invite/link to the email that you provide. So please make sure you enter the correct email in the application form. Also please make sure that I am able to view the sample photos you submit; if I am not able to view your photos (i.e., viewing requires special permission that I do not have), then I will move onto the next application.
Please sign up using this application form if you are interested. Testing is one of the most crucial steps for producing a quality pattern. I appreciate your applying!