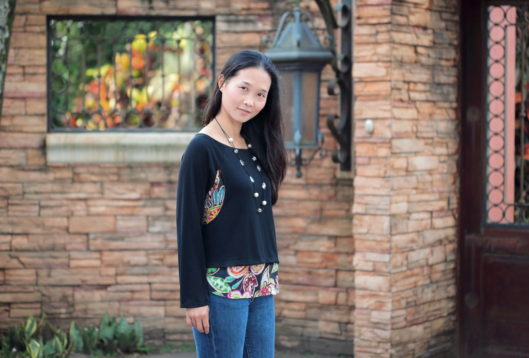 Paulina Top is Ready for Testing!
TESTING CALL CLOSED
The testing call is now closed. Thank you so much for your support! The Paulina Top is now available in the shop.
+++++++++++++
The holiday has come and gone. I hope that everyone had a fantastic time. You know what I have been doing? Putting together Paulina Top, which I think is perfect for post holiday. Are you interested in testing it?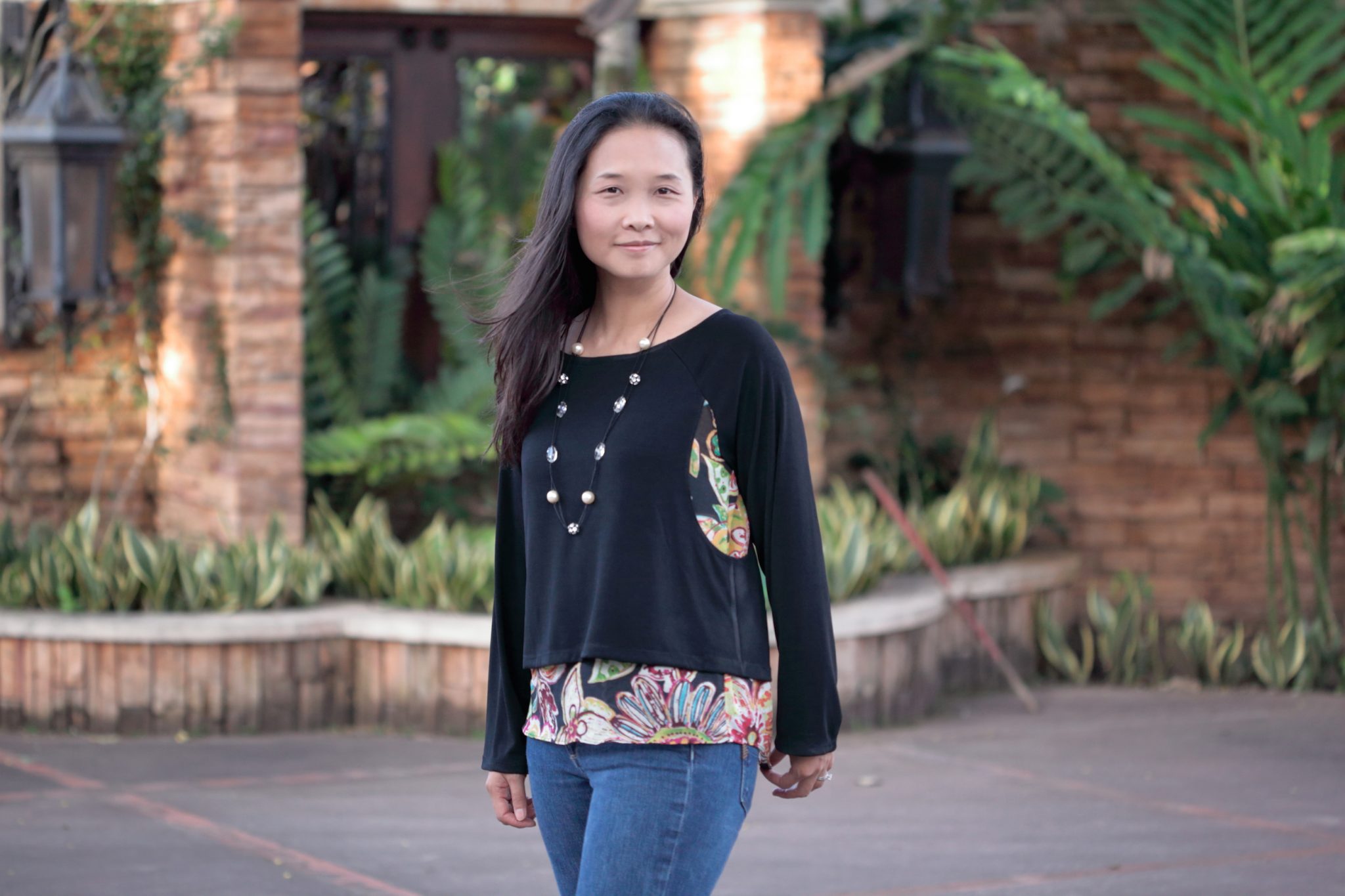 Paulina Top is simple yet unique. It combines knit and woven fabrics – the bodice has a cropped knit shell with cut outs right below the armholes. The woven contrast underneath is longer with shirttail hem and peeks through the cut outs. Both layers are attached to the raglan sleeves, which use only knit fabric. The top has an easy-going, relaxed fit, but it's perfectly suitable for a casual Friday at work, a shopping trip with the girlfriends or a birthday party with the kids. The top is fairly easy to sew; the most complicated part is just the shirttail hem, which I have put in great detail on how to finish.
Paulina Top comes in 12 sizes from 00 to 20.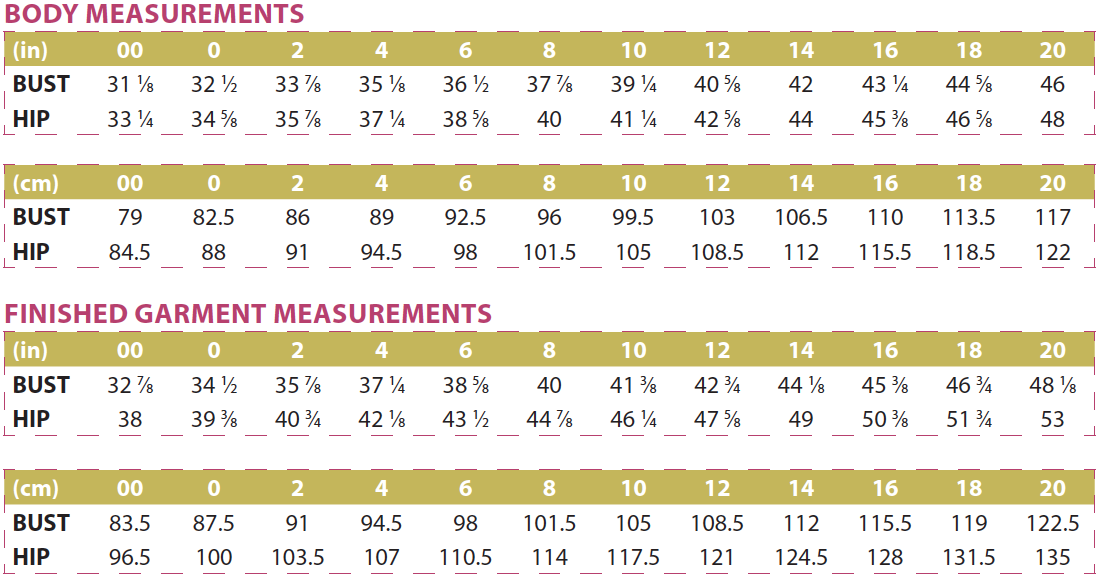 Here's a list of material you will need.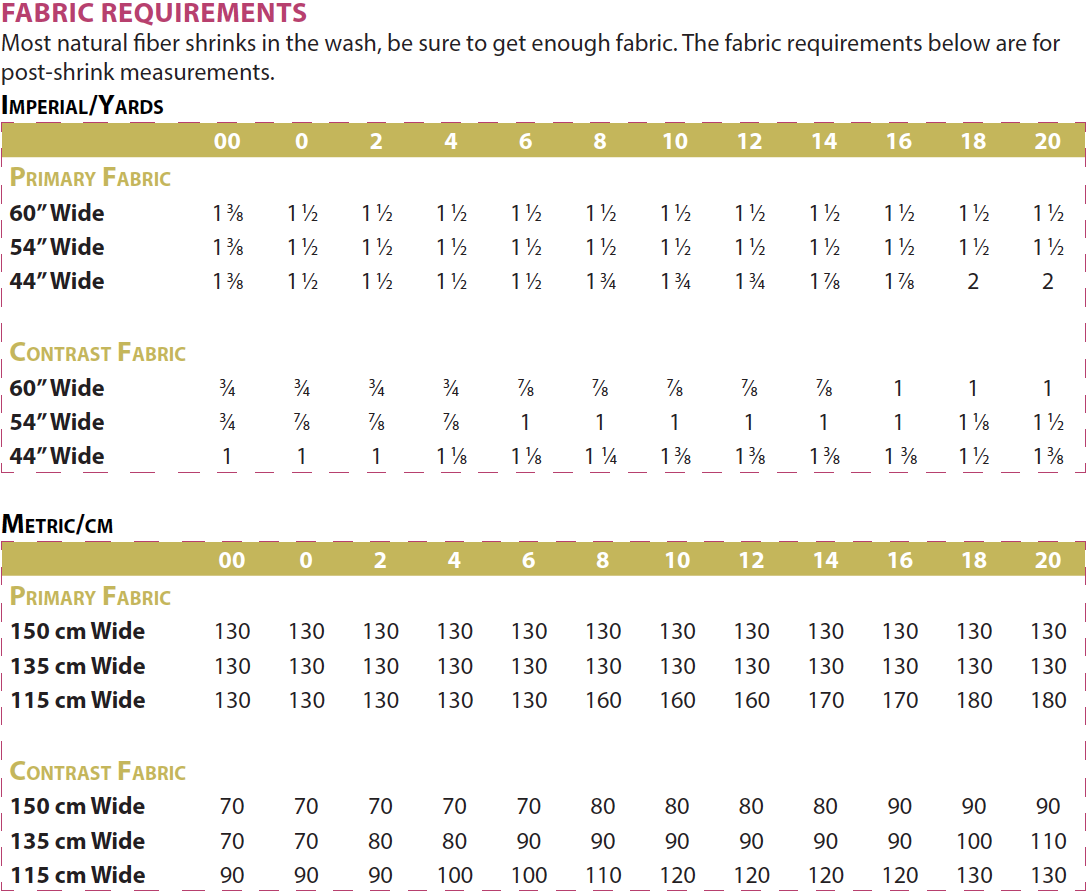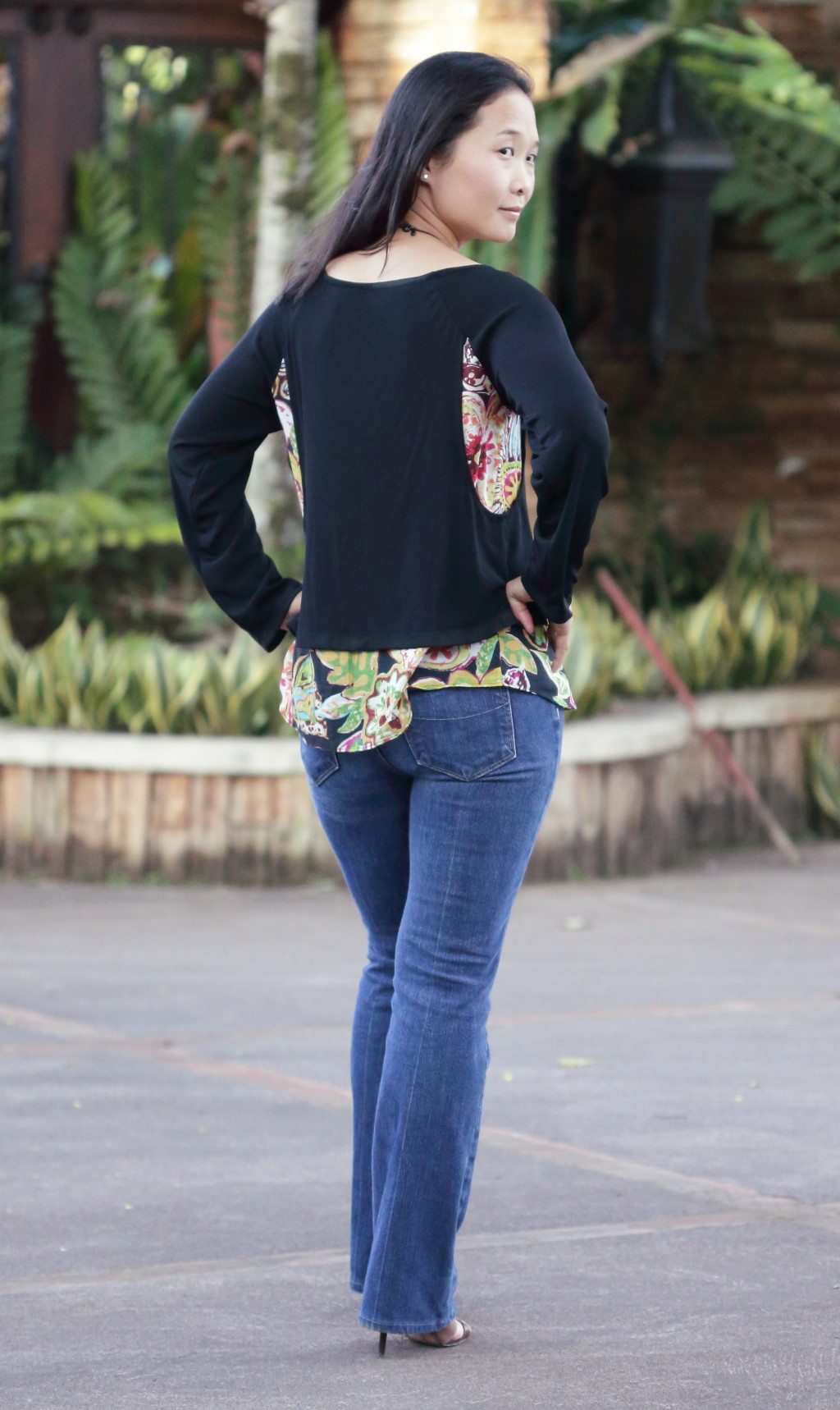 (There's no weird pleat in the back. That's just the wind blowing.)
My goal is to start testing by the end of the week. The chosen testers will be invited to a private Facebook group where we can discuss the pattern, share pictures and discuss revisions. I will send the invite/link to the email that you provide. So please make sure you enter the correct email in the form below.
In return for your time, effort, professionalism, input and participation, upon completion of the testing, you will receive:
A copy of the final pattern
Feature you in a blog post that directs traffic to your blog/site/store/Etsy store
Keep in mind that it's likely at least a revision will be done to the pattern based on your test. That means you might sew more than one Paulina Top during the test. If you think you are up for it, please sign up!
Thank you very much for your interest in testing Paulina Top. Testing is one of the most crucial steps for producing a quality pattern. I appreciate your applying!