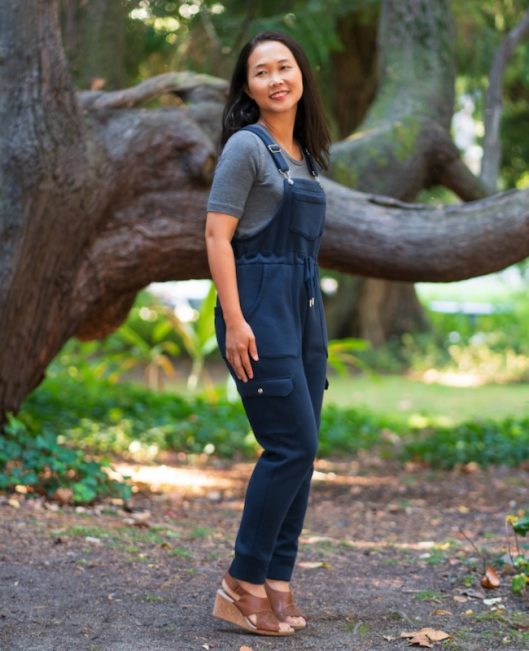 New Pattern: Varzim Overalls
The Varzim Overalls pattern seems to be a departure from my usual style, isn't it? But when I first saw a pair of overall joggers, I was so enamored that I knew I must have a pattern. I imagined that when the leaves turned yellow and the trees got bare, these jogger overalls would keep me so comfy, warm, and chic. I imagined that they would be great for cool weather gardening too.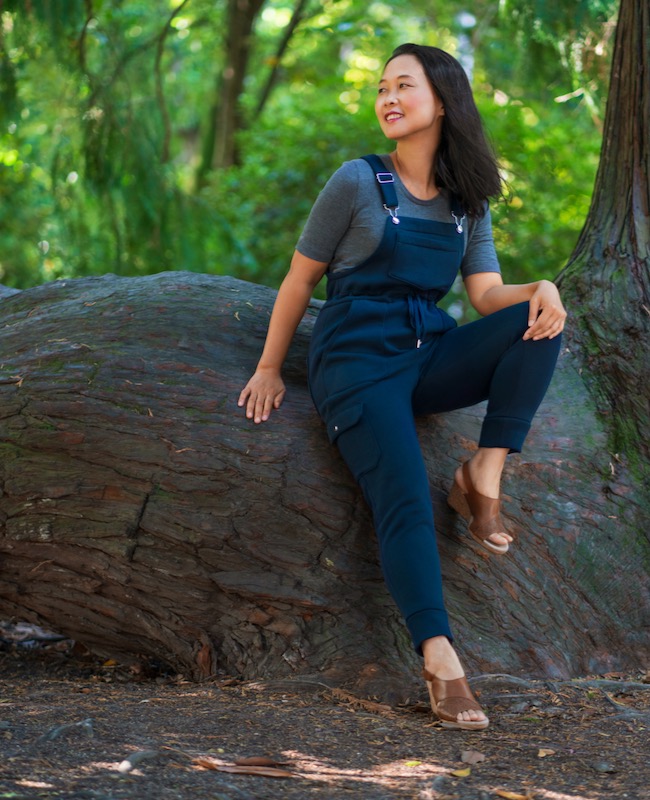 The Varzim did not disappoint. They are as amazing as I wished them to be. I wish I could make a million pairs and wear them every day!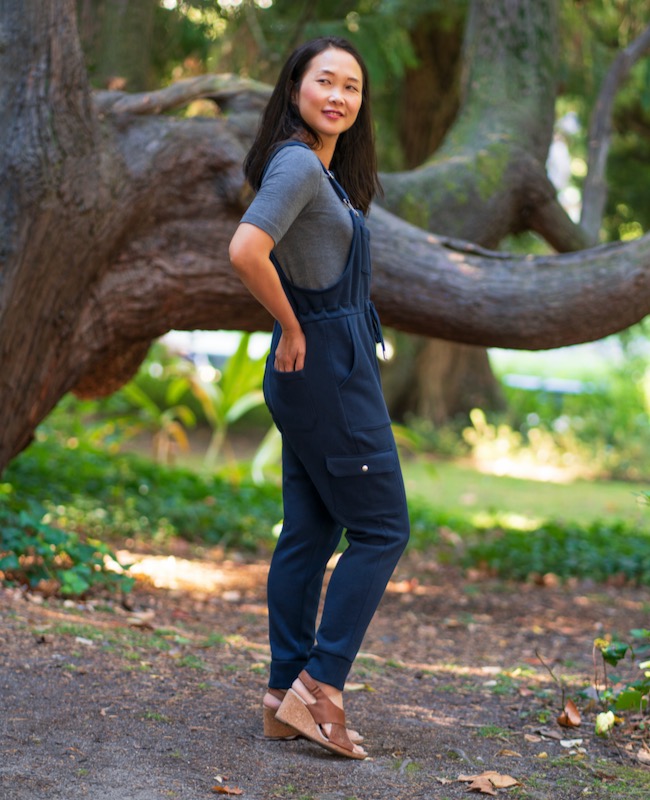 For one week (through November 1, 2021), the Varzim Overalls is 20% off. The volume discount still applies—get 15% off your entire cart if your purchase is $20 or more, or 20% off your entire cart if your purchase is $30 or more!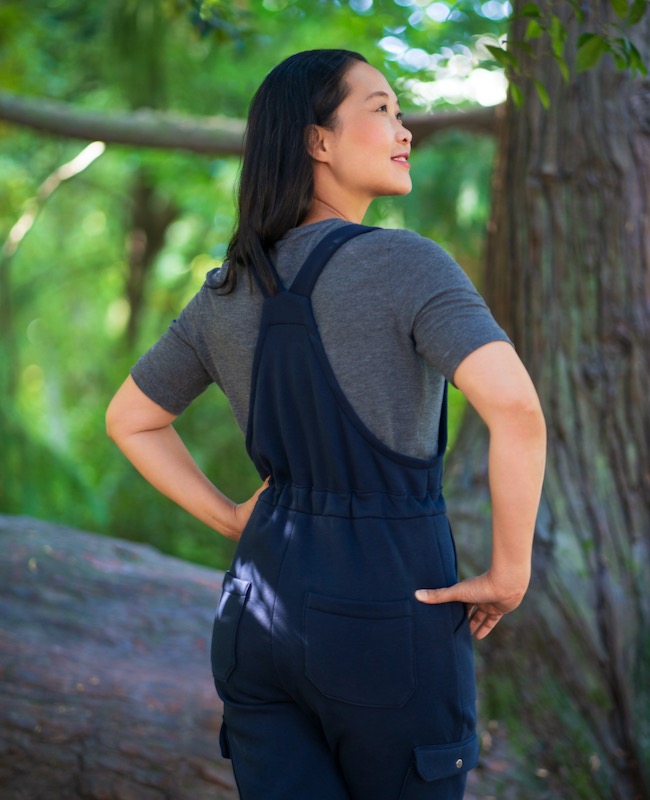 One tester suggested that I name these "joggeralls". I think that's brilliant!
Varzim Overalls Features:
Tapered legs with cuffs
Waist drawstring
Front and back bibs with shoulder straps
Optional patch pockets on top front, front, back and side leg (with buttoned flap)
Designed for low-stretch knit or stretch woven fabric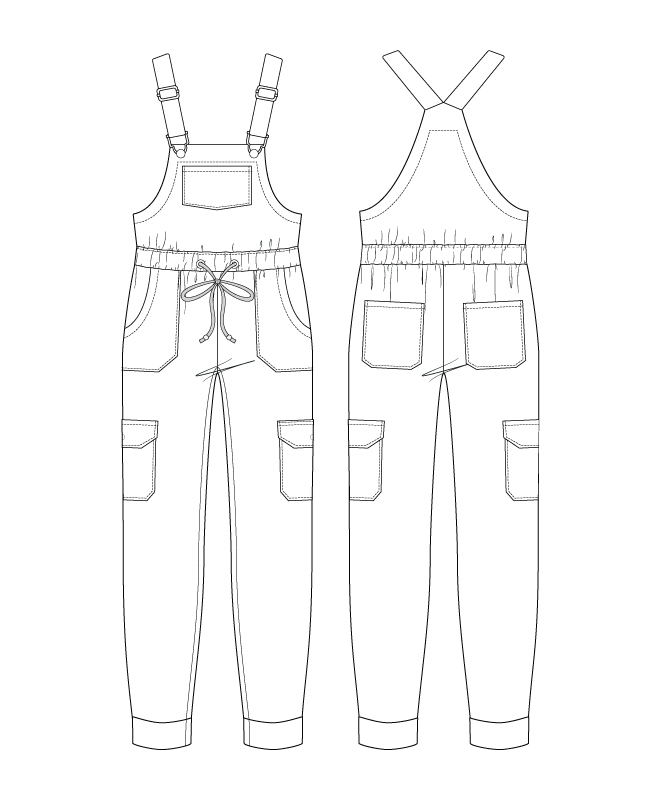 Even though I designed the Varzim with sweatshirting fabric, I specifically designed them to use low-stretch fabric so that you can also use a stretch woven fabric.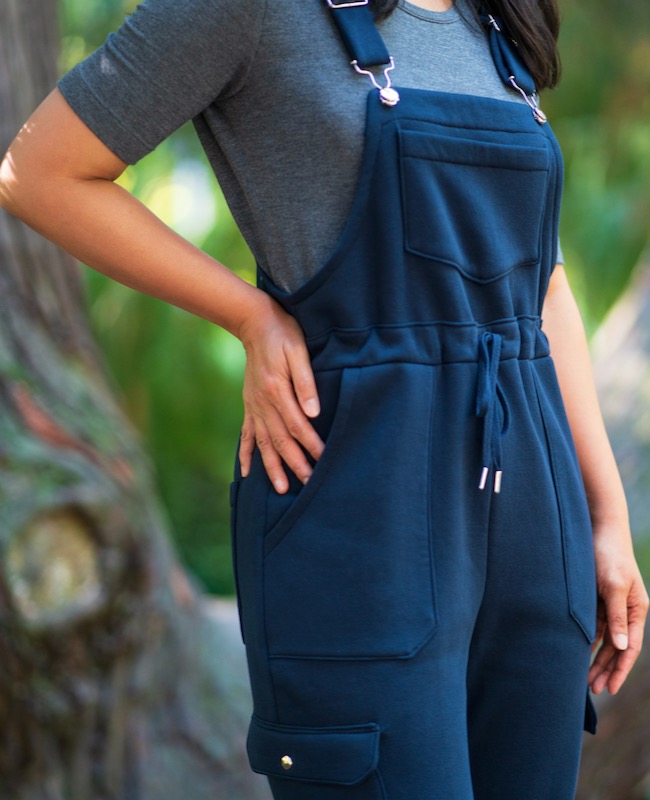 These overalls seem to be elaborated but actually, they are fairly quick to sew. All the pockets are patch pockets—chest, front, side, and back, and they are optional. You are welcome to use them or not, although I think they add to the design of the garment.
Get some inspiration from my lovely testers. Theirs are beautiful:
My sincere thanks to my talented testers; I really appreciate your help!
Andrea
Debbie
Denise
Diana
Glenda
Meriel
Don't miss the release sale and get your copy of the Varzim Overall pattern!