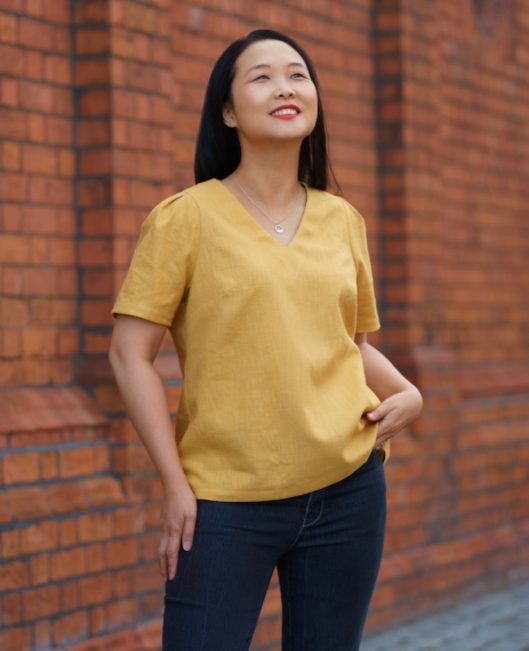 New Pattern: Seychelles Top
There's nothing not to love about Itch to Stitch's latest pattern, the Seychelles Top, a basic woven top that is versatile, comfortable, and cute! I know that the Seychelles Top will be the workhorse of your wardrobe.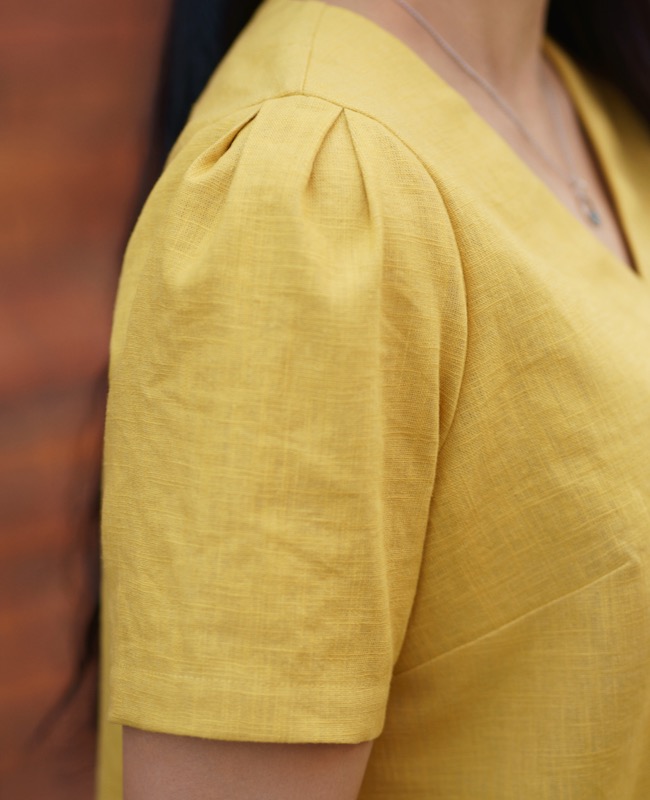 The Seychelles comes in sizes 00 to 40 and cup sizes. That means the pattern comes in a grand total of 140 sizes. If that's not a bang for your buck, I don't know what is!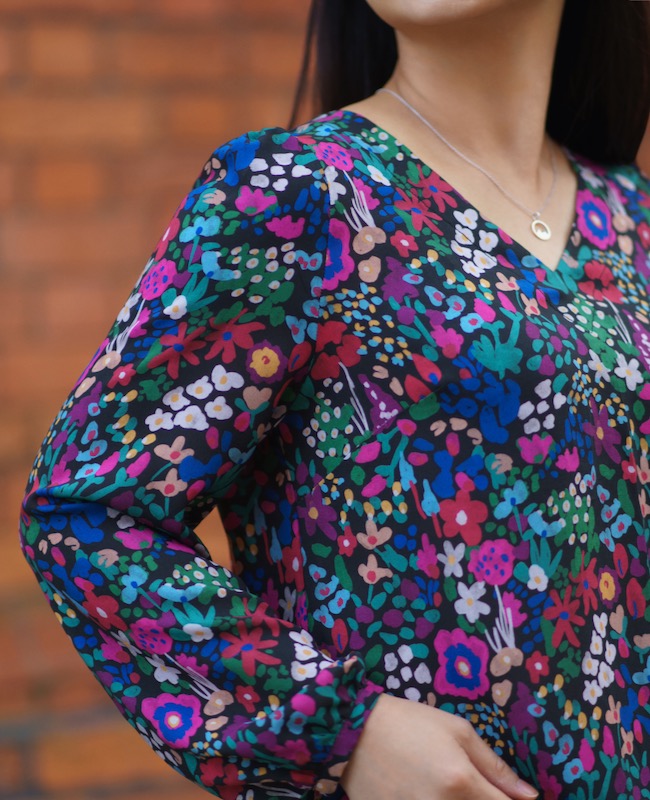 For one week (through March 29, 2021), the Seychelles Top sewing pattern is 20% off. The volume discount still applies—get 15% off your entire cart if your purchase is $20 or more, or 20% off your entire cart if your purchase is $30 or more!
Almost as important for some of you is what the pattern does NOT have. The Seychelles does not have any zippers. The short sleeve version also does not have any buttons (the long sleeve version has a button and button loop at the wrist, but it does NOT have any buttonholes).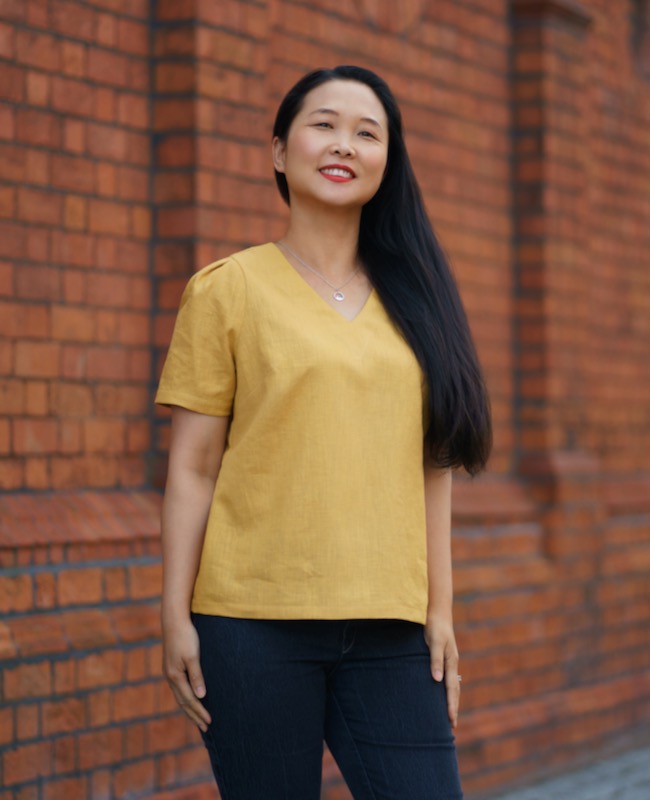 The Seychelles is long enough to be tucked in, but if you don't want to tuck it in, you could hem it higher to your preference.
A variety of fabrics can be used to make the Seychelles. My initial design idea is to use linen (my yellow version is linen). The fabric highlights the pretty pleats on the short sleeves. But you can also use something soft such as rayon challis, like the multi-color one I have. They do have totally different feels to them.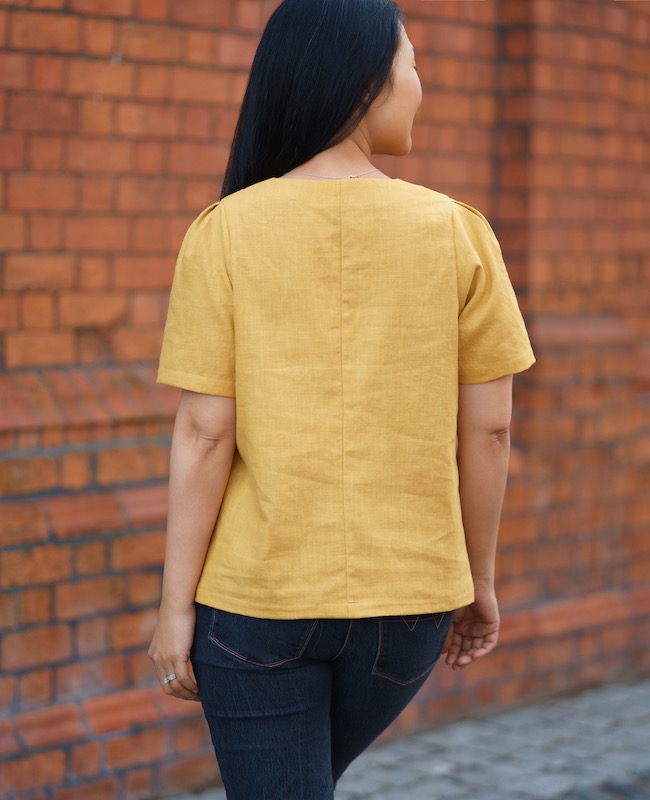 My favorite feature of the Seychelles is the narrow shoulder. The shoulders are designed to be narrow and they are combined with roomy sleeves (the pleated short sleeve or the gathered long sleeve). It's not just a stylistic choice on my part, but it is also very practical for both wide-shoulder and narrow-shoulder peeps. Basically, you will not have to make any narrow or wide shoulder adjustments as a result of this design.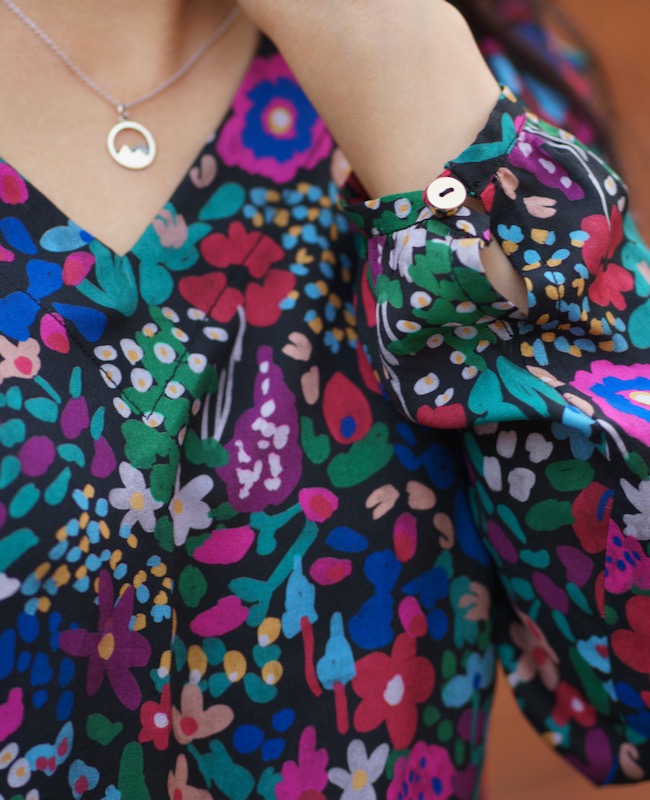 Here are a summery of the Seychelles Top:
Options for cup sizes
Bust darts for a great bust fit
V-neck finished with facing
Narrow shoulders with extra sleeve cap ease result in a balanced look
Two sleeve options:

Short sleeve with pleats on the sleeve cap
Long sleeve with gathers on the sleeve cap and around the wrist; narrow cuff with button and loop closure

Designed for woven fabric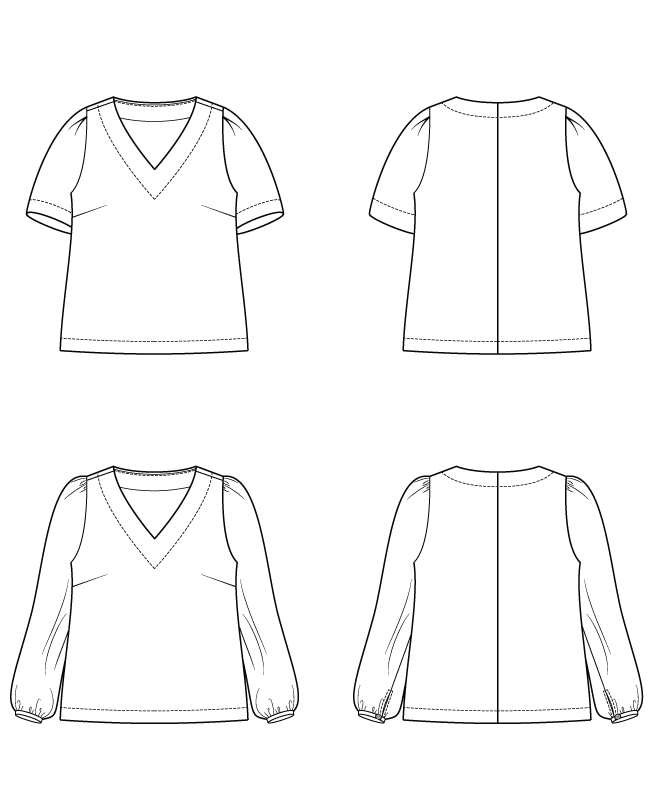 Let's take a look at the beautiful Seychelles Tops my talented testers made! There are more than 70 of them! (I know, it's crazy! Many testers wanted to make this and they made multiple!)
Thank you, my lovely testers!
Andrea
Anemone
Anita
Boon kuan
Bryony
Charlie
Chiara
Christiane
Crystal
Debbie
Deepthi
Denise
Diane
Elsa
Glenda
Hansie
Ilse
Indu
Jackie
Jan
Jos
Kadri
Karina
Katie
Kayla
Kelsey
Krystal
Leanne
Linda
Lorene
Margaret
Maria Luísa
Melanie
Mina
Nelleke
Nicole
Nicole
Pam
Rachel
Regina
Renata
Sandra
Sarah
Sarah Jane
Sharon
Sharon
Silvia
Tanis
Tannoa
Taryn
Tiina
Vanessa
Virginie
Whitney
Be sure to get your Seychelles Top pattern while it's 20% off (only through March 29, 2021)!