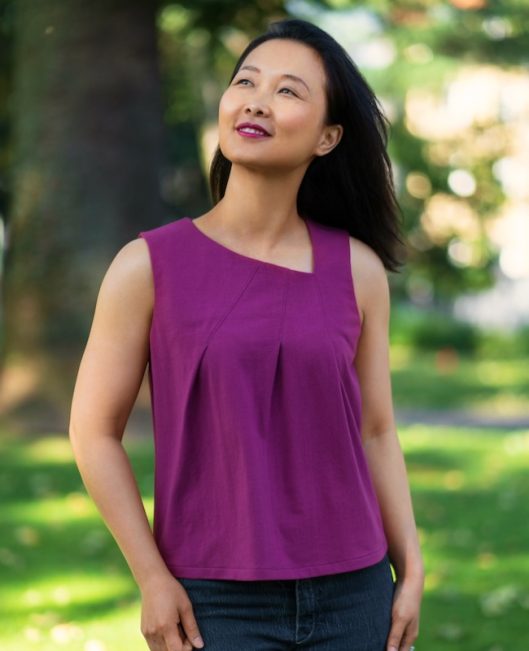 New Pattern: Sentosa Tank
Please welcome Itch to Stitch's latest pattern, the Sentosa Tank!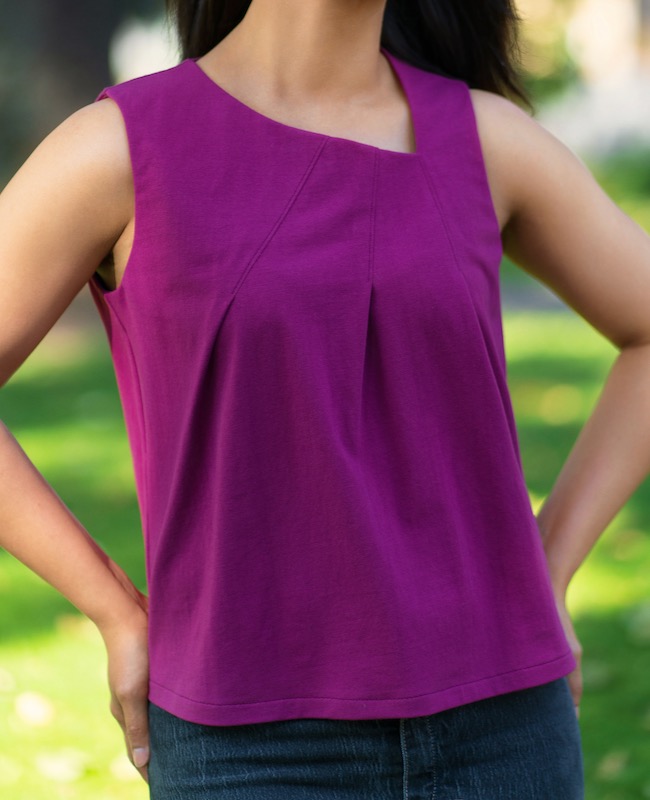 I already had a few opportunities to wear the Sentosa this month because we had a heatwave! So I dug up my shorts from the back of my closet and put on my Sentosa to walk along the beach. I think wherever you are in the world, there will be a heatwave or two waiting for you this year, and you will be happy to have this unique tank top to wear.
But even if you are not a tank top wearer, I think the Sentosa will be great as a base layer under a jacket or a cardigan. The beauty of having a tank top underneath a cardigan is that no sleeve will bunch up and create bulk.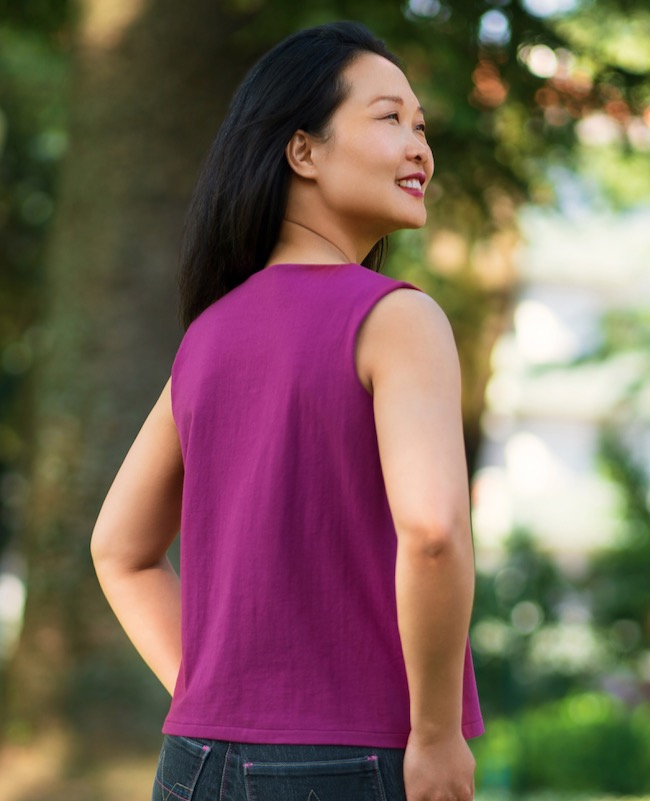 The Sentosa is designed to be a tank top and it does not come with sleeves. As many of you know, when I create a garment, I draft the sleeve specifically for the armhole, taking into account the intended style with the appropriate wearing and design ease. The armhole of a tank top is different from the armhole of a garment with sleeves on my patterns. The sleeves of other Itch to Stitch patterns will not fit the armhole of the Sentosa perfectly without re-drafting. Hence, if you are going to ask me which sleeves will fit this tank, I am afraid I cannot recommend one to you.
For one week (through June 5, 2022), the Sentosa Tank pattern is 20% off. The volume discount still applies—get 15% off your entire cart if your purchase is $20 or more, or 20% off your entire cart if your purchase is $30 or more.
Sentosa Tank Features:
Options for regular bust and full bust
Asymmetrical neckline with pleats
Relaxed fit below the bust
Finished with an all-in-one facing
High hip length making perfect for both tucked and untucked
Designed for knit fabric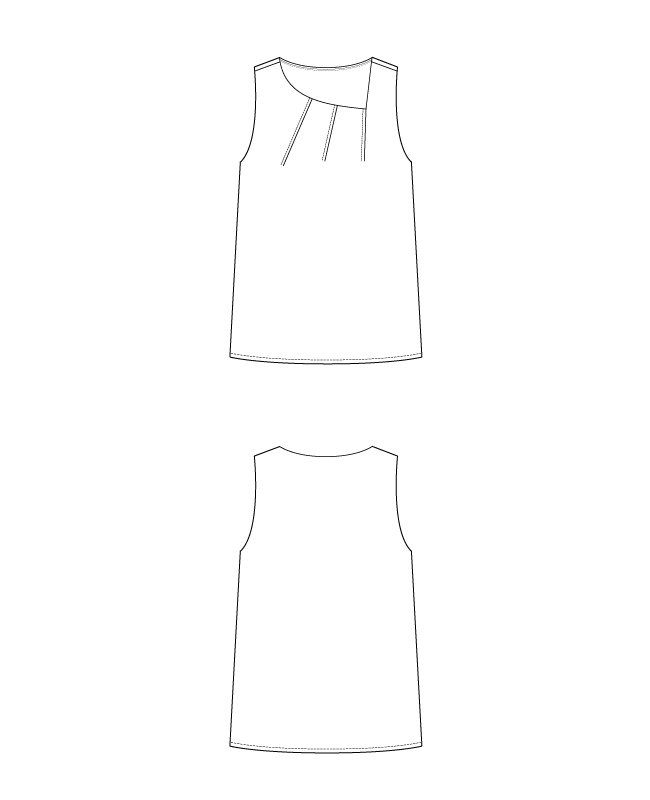 The star, of course, is the asymmetrical pleated neckline. The bodice is relaxed below the bust. You can choose to wear it tucked or untucked!
Let's take a look at all the beautiful Sentosa Tanks that my lovely testers made!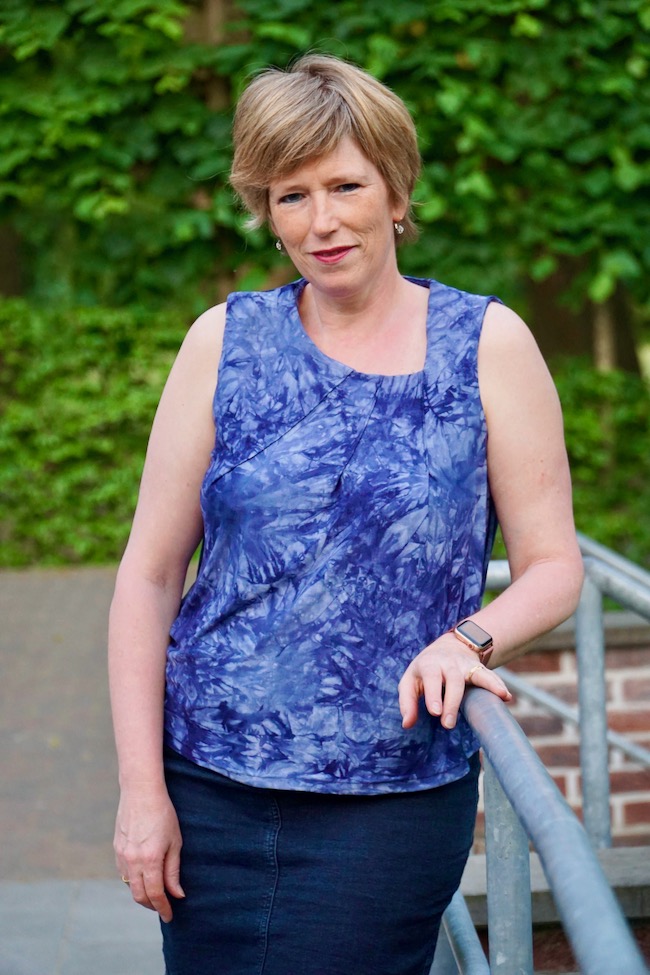 Thank you so much for your lovely work!
Andrea
Anika
Brooke
Denise
Diana
Glenda
Jan
Jenn
Karen
Kayla
Leanne
Pam
Be sure to grab your copy of the Sentosa while the pattern is on release sale!