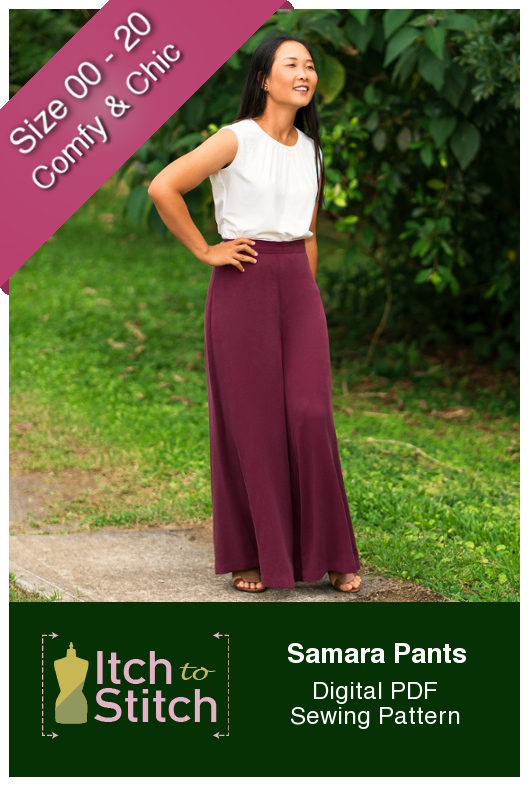 New Pattern: Samara Pants
You know how sometimes you are not sure of a style, but after you give it a try, you just fall in love with it head over toes? The Samara Pants fall right in that category.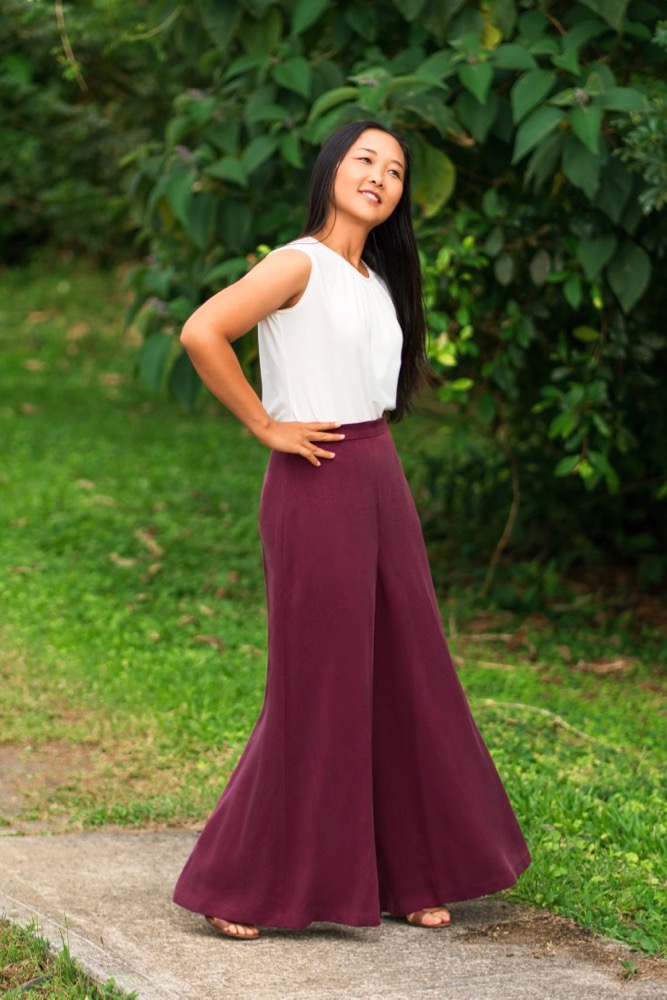 For one week, the Samara Pants sewing pattern is 20% off. The volume discount still applies—get 15% off your entire cart if your purchase is $20 or more, or 20% off your entire cart if your purchase is $30 or more!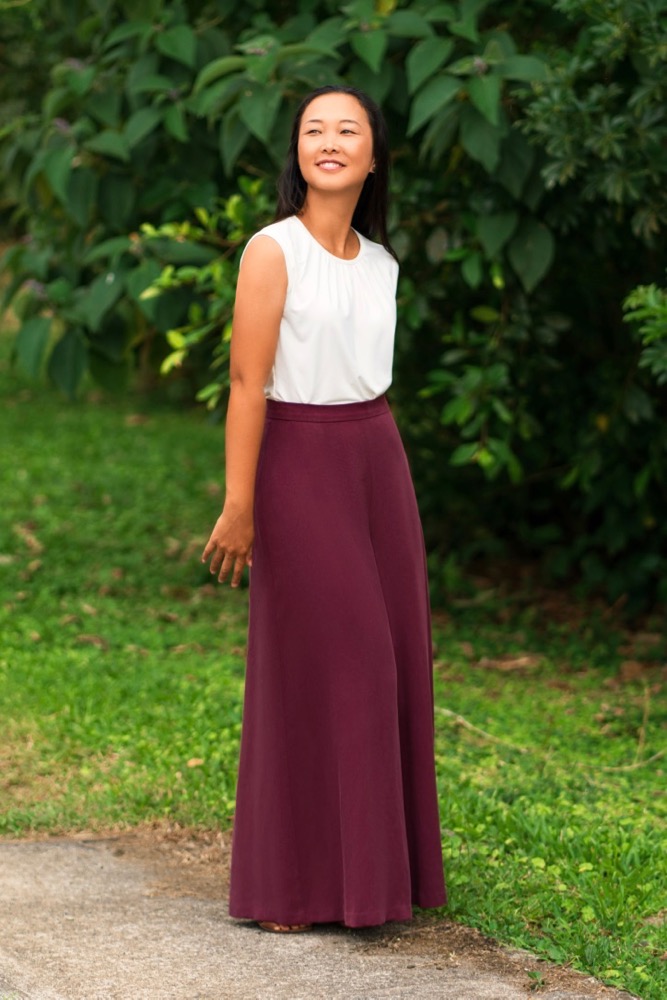 Samara Pants Features:
Wide legs that flare from hip down
Straight waistband sits on narrowest part of waist
Back waist darts for shaping
Side invisible zipper closure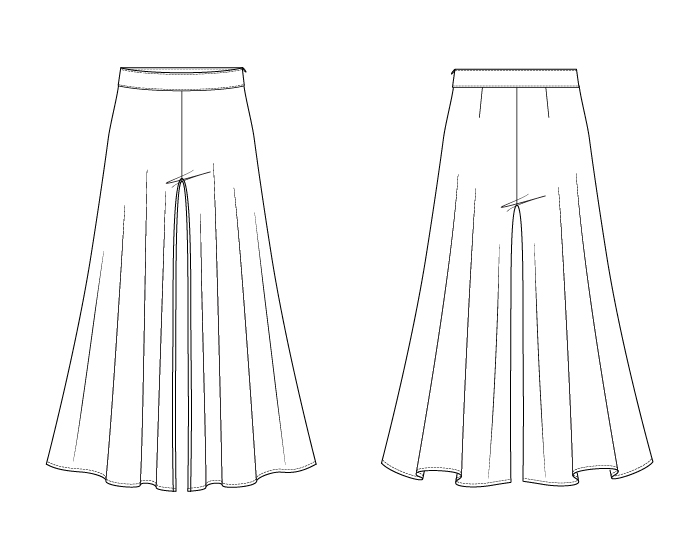 I am so grateful that my testers put their trust in me. Some were already keen on the style before I put out a tester call, but some never tried such style, and they went for it anyway in the spirit of trying new things.
The common misconception is that only tall people can wear this type of palazzo style. But what they didn't know is: it's actually the pants that made them look tall! The high waist makes the legs look endless. A few of my testers are 5′-5'3″ (153 cm – 160 cm). And personally, I am only 5'3 1/2″ (162 cm). My Samara Pants make me look quite a lot taller than that, don't they?
I think they key of styling the Samara Pants is to wear something fitted to balance out the volume at the bottom (although a couple of my testers wore loose top and went for a boho style, and they look fabulous too. Some people are just gifted like that and could look good in everything).
Let's take a look at all the gorgeous tester garments, shall we?
You can cut off the voluminous legs of the Samara Pants anywhere you want, even above the knees! And you could make them floor length too. It's super simple to do, but instructions are included on how to do those.
The Samara Pants are rated "Beginner+". As far as pants go, they are easy to fit, because they are fitted from the waist to the hip, and they flare below the hip. You mostly don't have to worry about fitting your thighs and knees. I have a bit of knocked knees and big calves, but no adjustment needed for those!
The recommended fabric for the Samara Pants is woven with drape. Many testers use rayon challis fabric, and a few use slinky silky, modal denim, crepe, Tencel and linen rayon blend.
These are all comfortable fabric, and combined with the breezy style, you will feel like a goddess walking in these pants.
My sincere thanks to these talented testers:
Denise
Jan
Jolien
Karen
Leanne
Sarah H.
Be sure to get your copy of the Samara Pants pattern before the sale ends on Sunday, May 19, 2019!