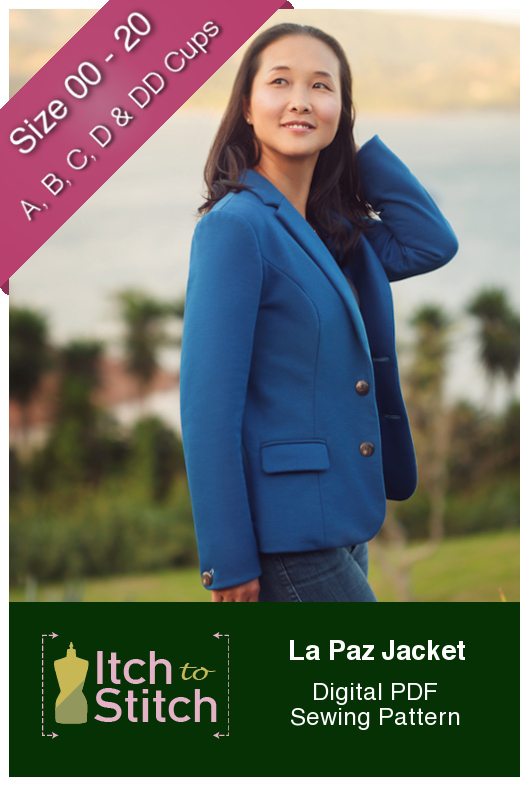 New Pattern Release: La Paz Jacket
Woot! The La Paz Jacket sewing pattern is finally in the shop today! This jacket pattern is the product of my blood, sweat and tear, and I cannot be more proud how it turned out.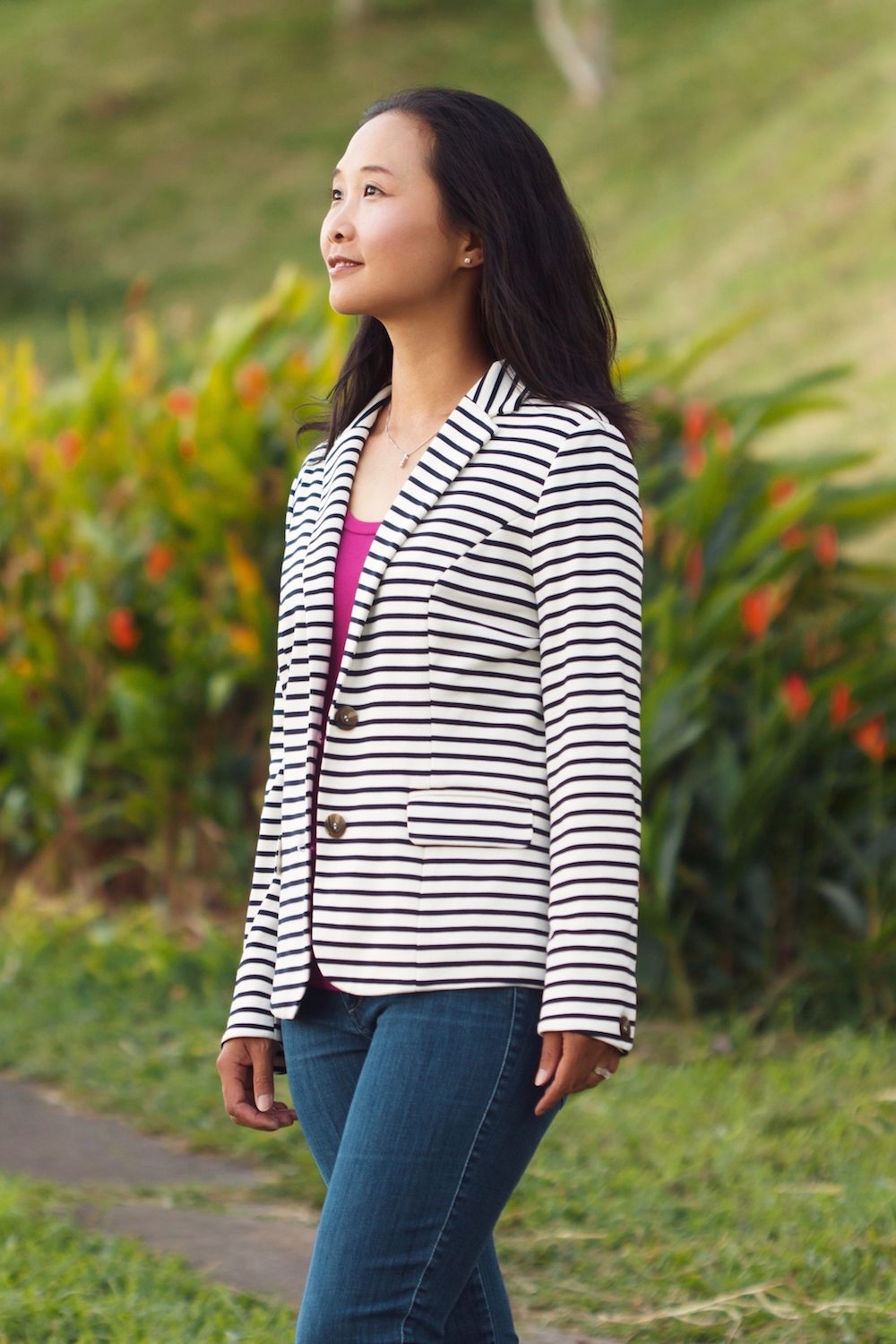 For this week only, the La Paz Jacket pattern is 20% off. The volume discount still applies! Remember to check out other patterns while you are at it: spend $20 or more, get 15% off your entire cart; spend $30 or more, get 20% off your entire cart!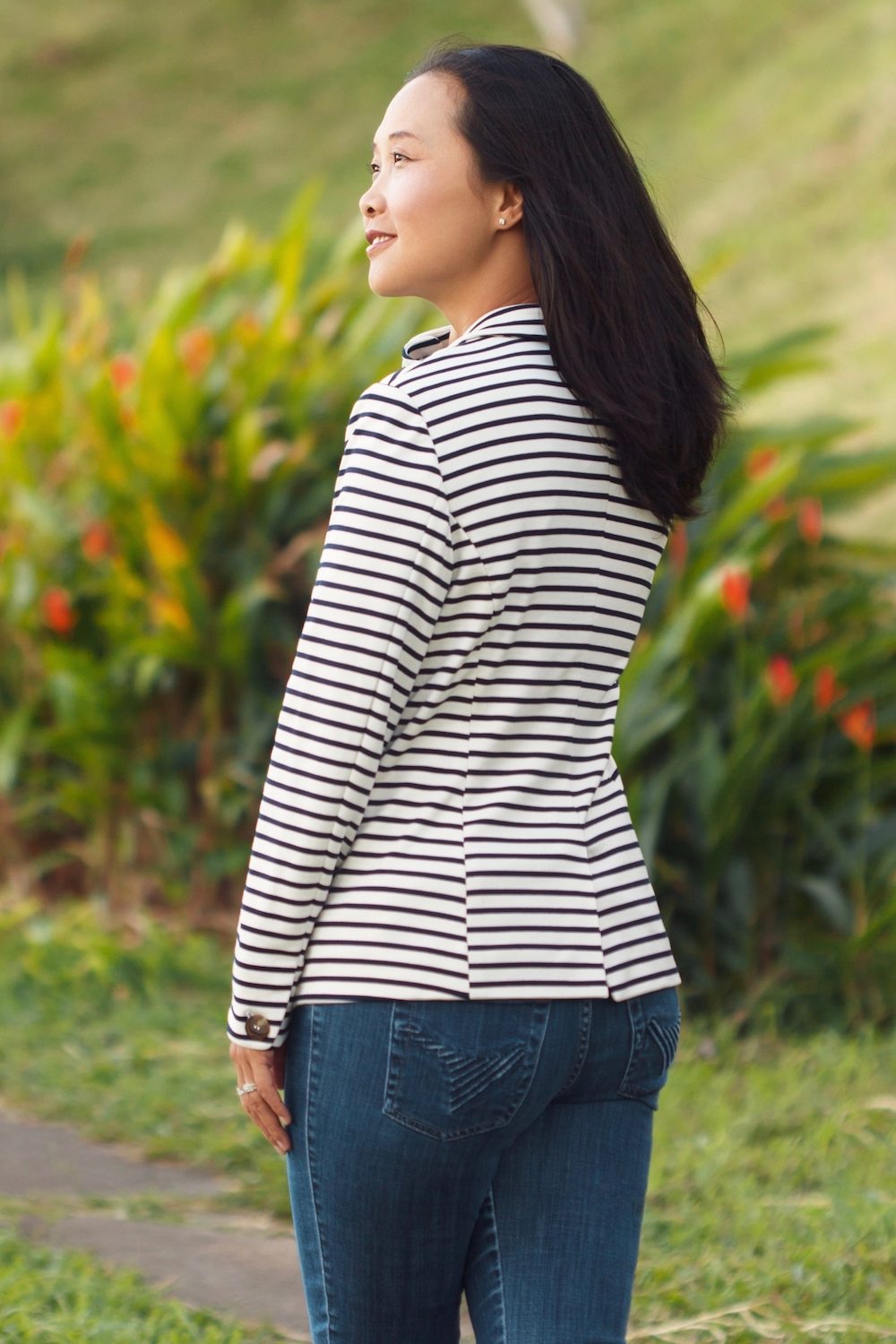 The La Paz Jacket is the embodiment of all the features I love in a knit jacket. It has a dart underneath the lapel (which is frequently seen in ready-to-wear jackets, but not so much in sewing patterns), so that the lapels lay nicely. It has two lovely double-welt pockets with flaps (it's not as difficult as you might expect). The functional sleeve vents have a rounded corner and diagonal buttonhole. You just have to sew it to truly appreciate all the details in it. In the La Paz Jacket, I did not sacrifice details for the sake of dumbing down the sewing; it has the bell and whistles, and you will be so proud of producing such an exquisite garment that you will treasure for a long time. This is a classic-looking jacket that is surprisingly comfy (because it's knit), and it is an essential part of every lady's wardrobe.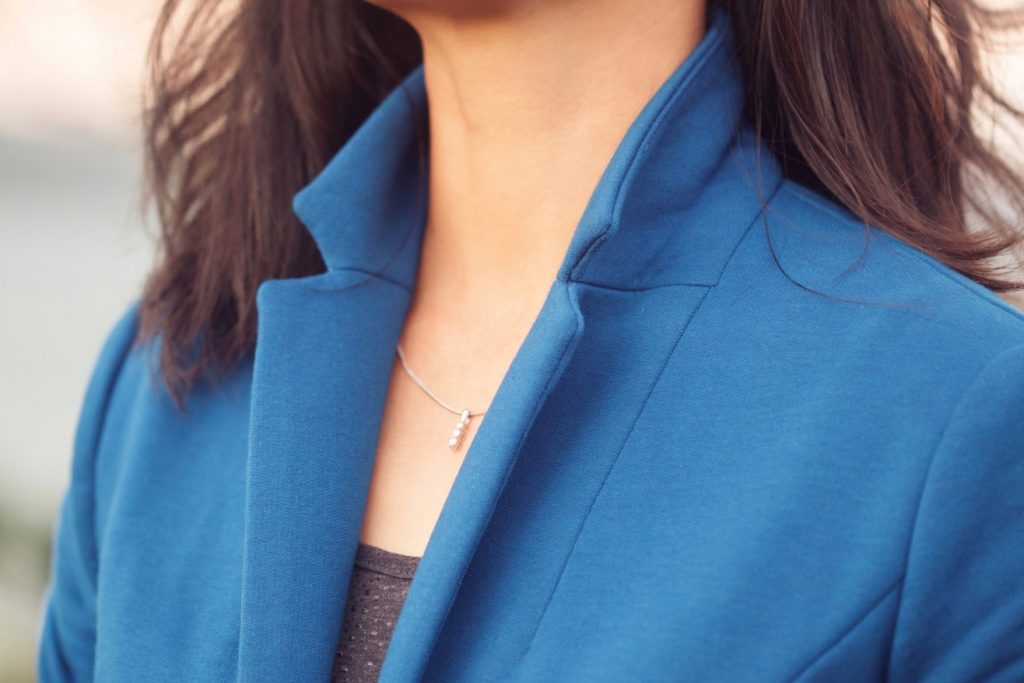 La Paz Jacket Features:
A, B, C, D and DD cups for a great fit
On-trend two-button front closure
Front and back princess seams for a slick look
Elegant yet sporty double-welt pockets with flaps
Unlined bodice with optional Hong Kong seam finish
Two-piece sleeves for great arm fit
Back stay for durability
Long sleeve with rounded corner vents and button closures
Back vent for wearing comfort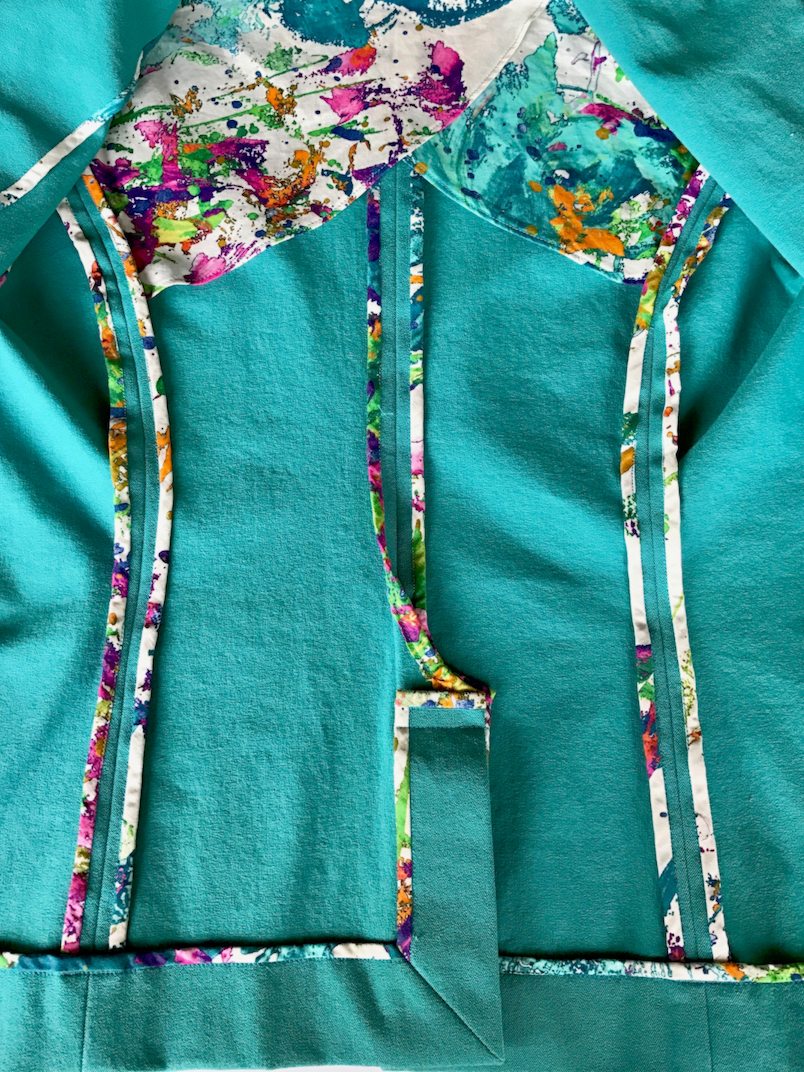 I am so proud of my tester ladies. Their jackets sweep me off my feet. I am sure you'd agree with me after seeing these photos: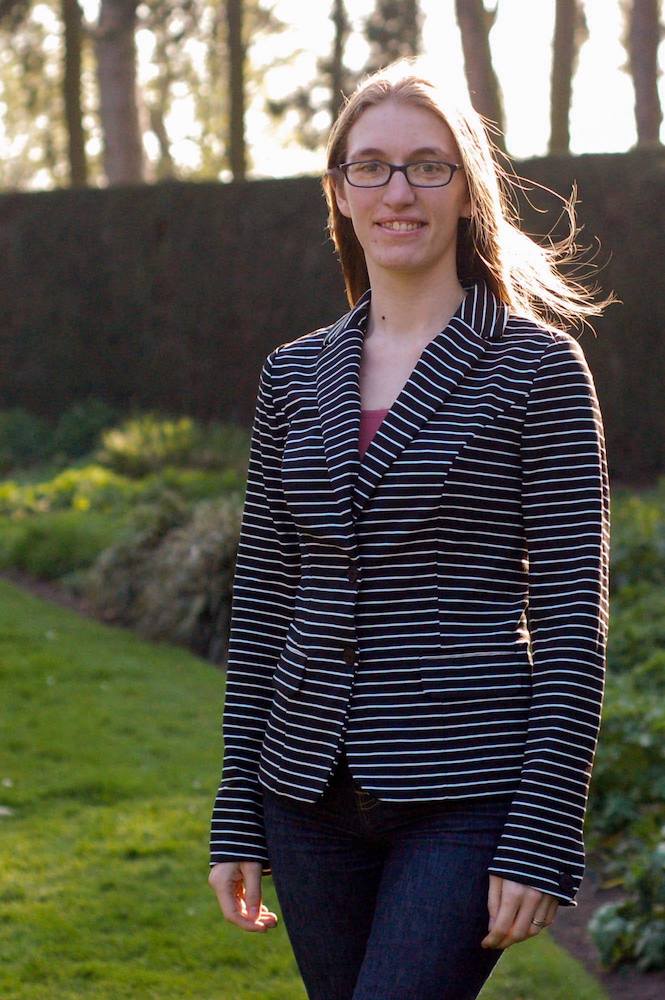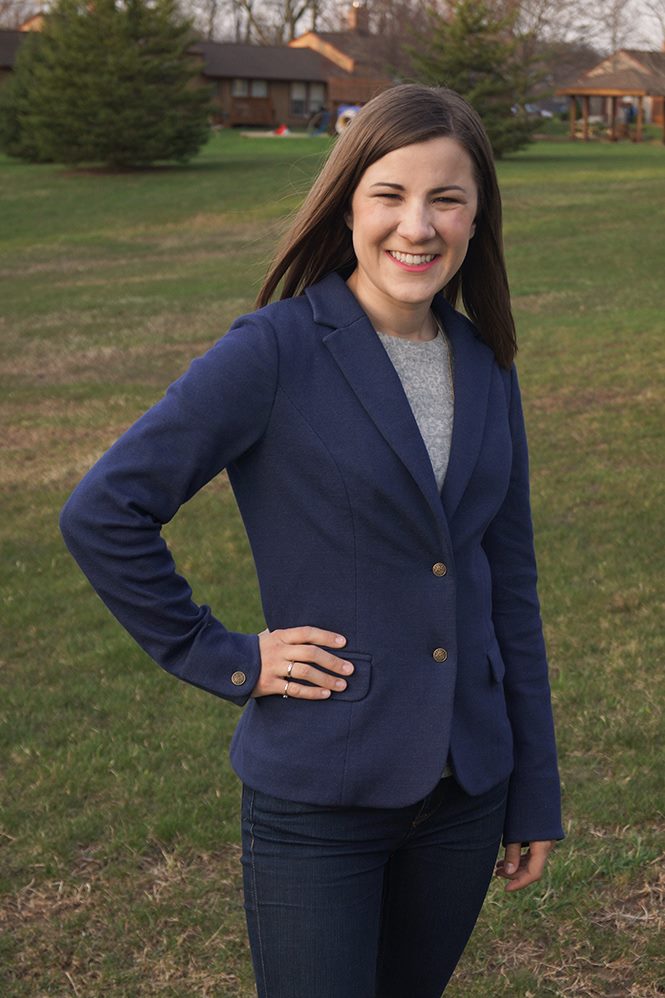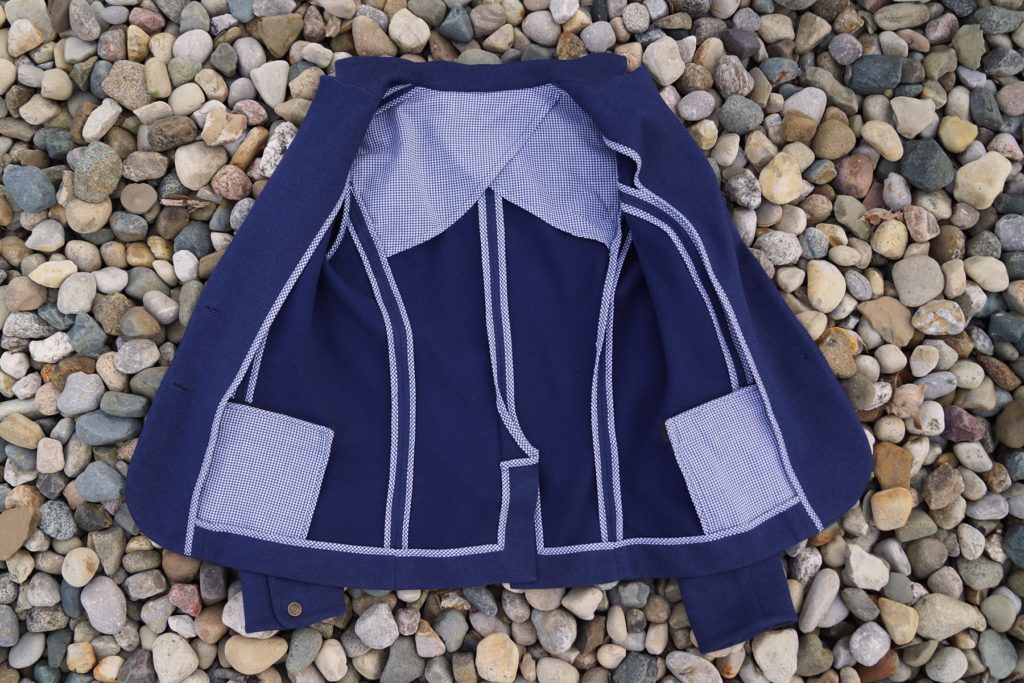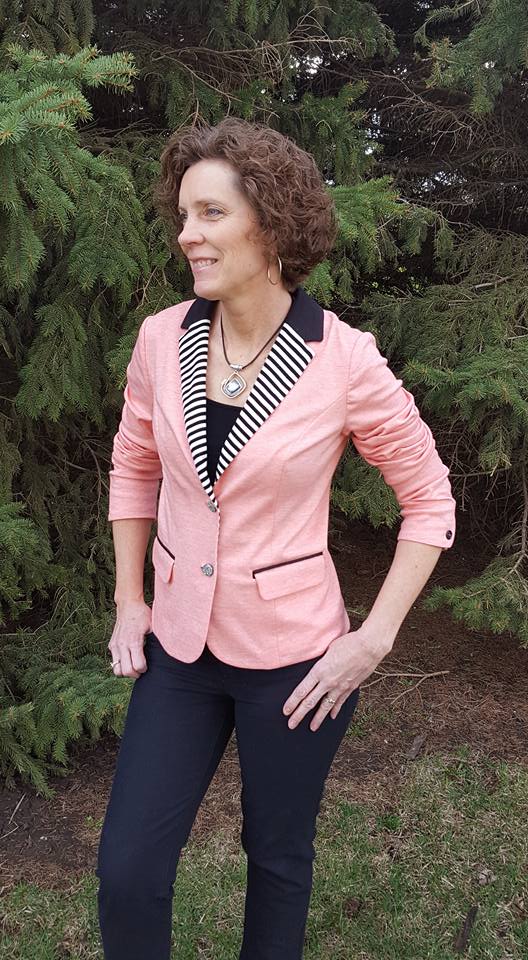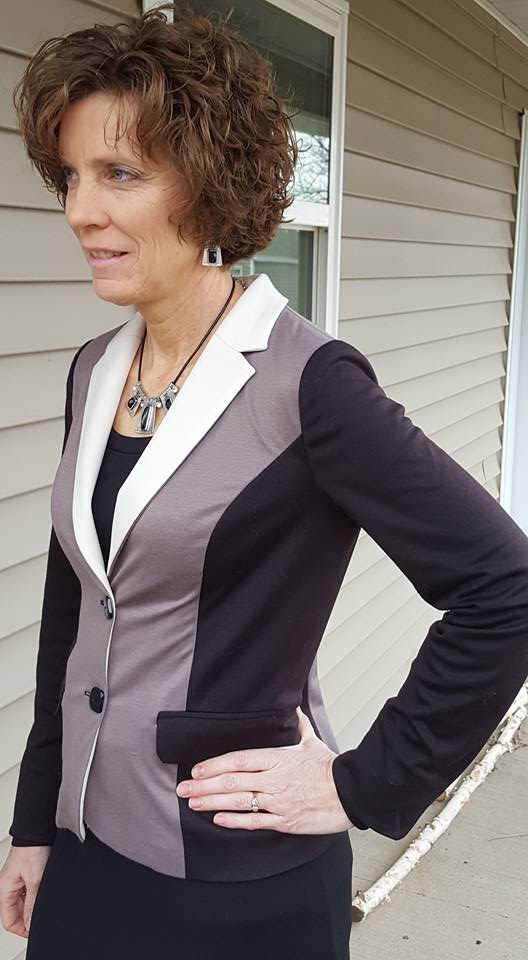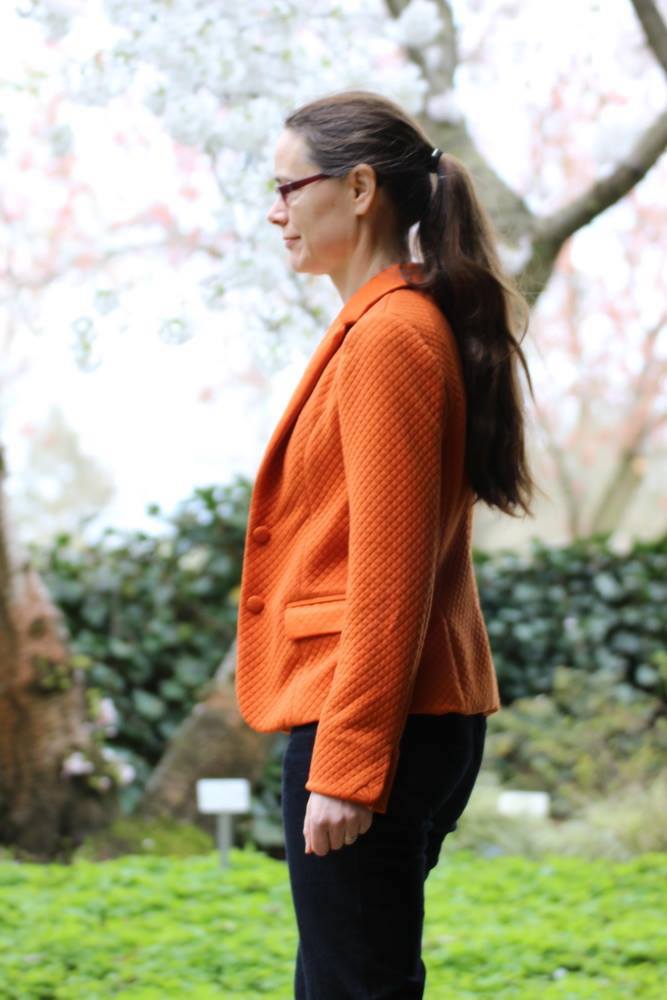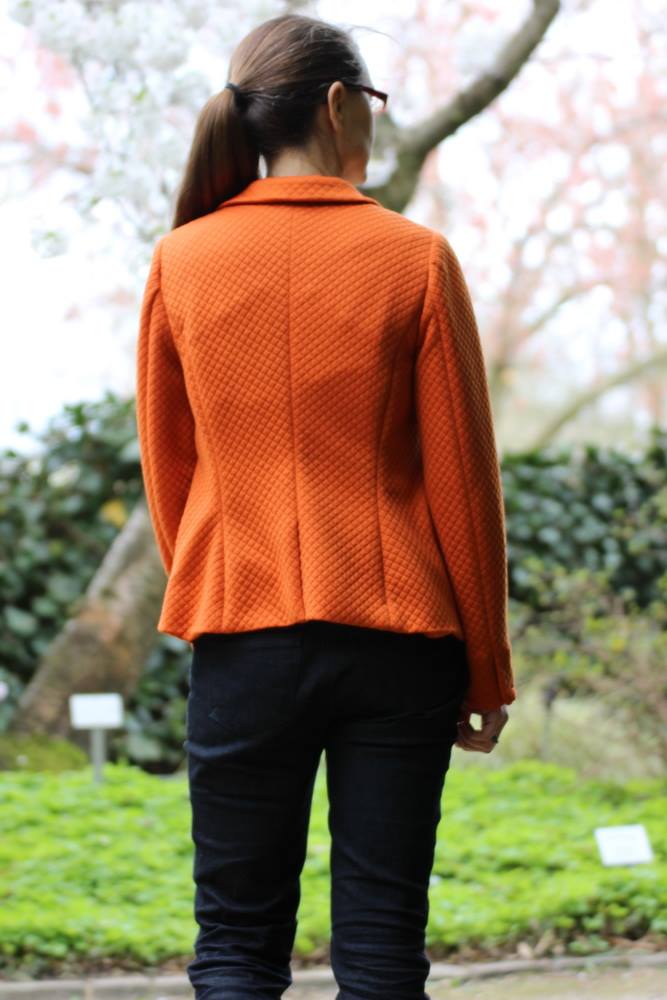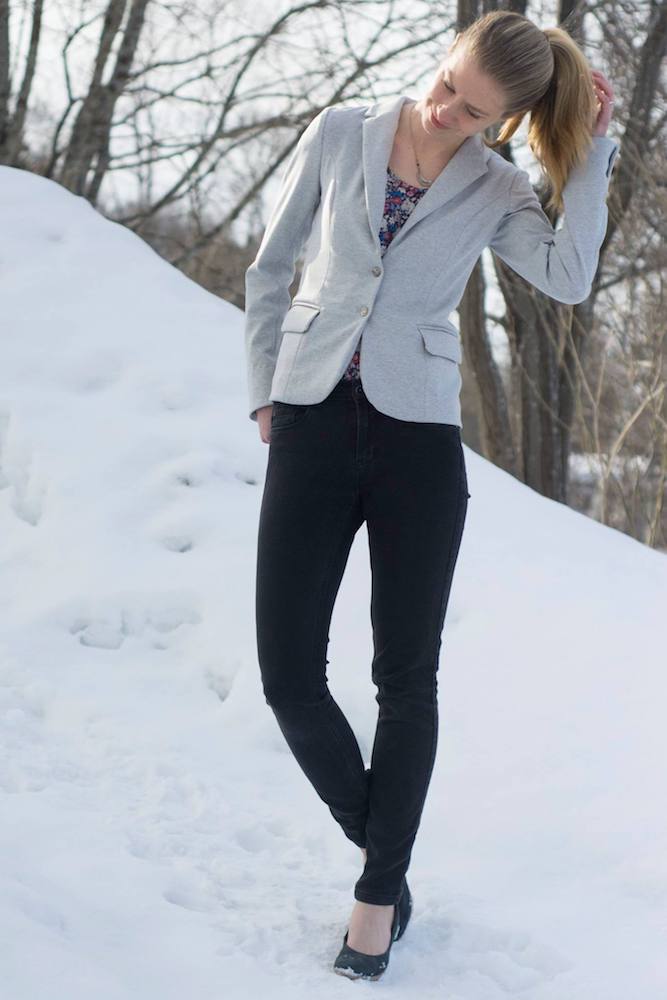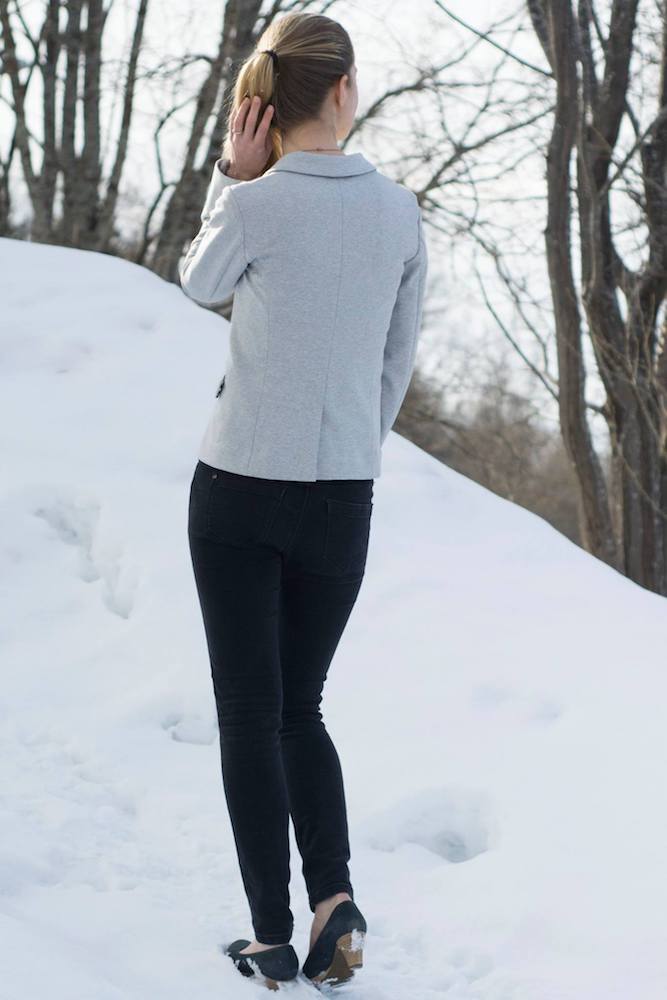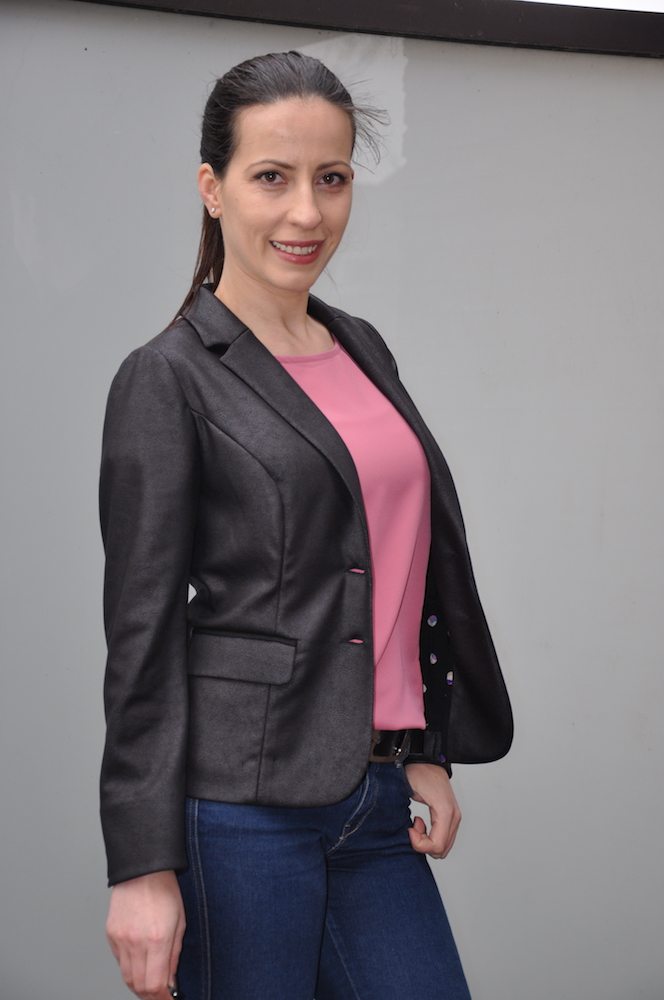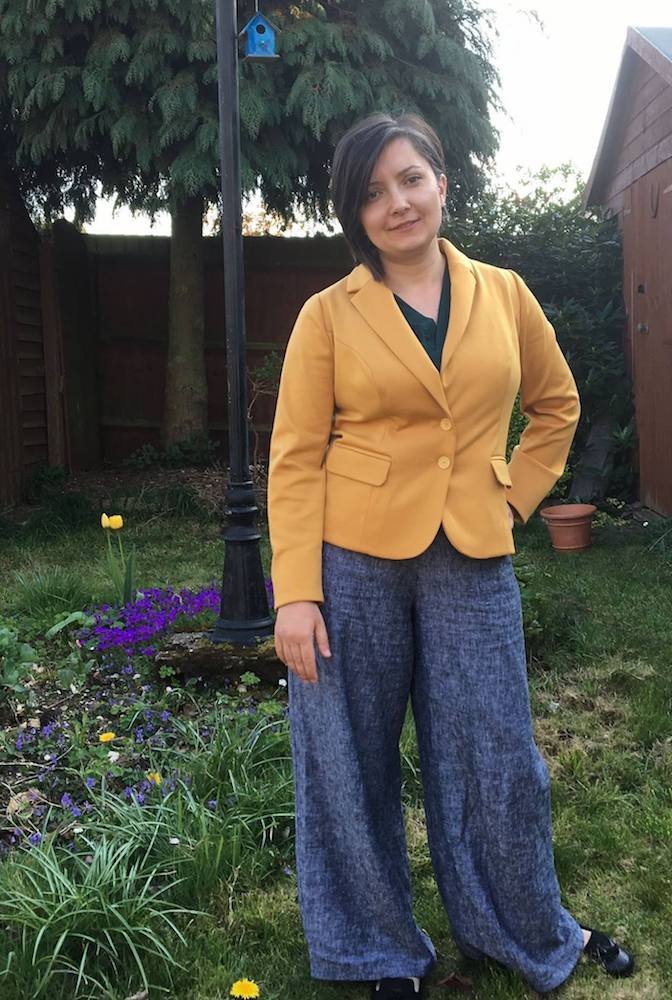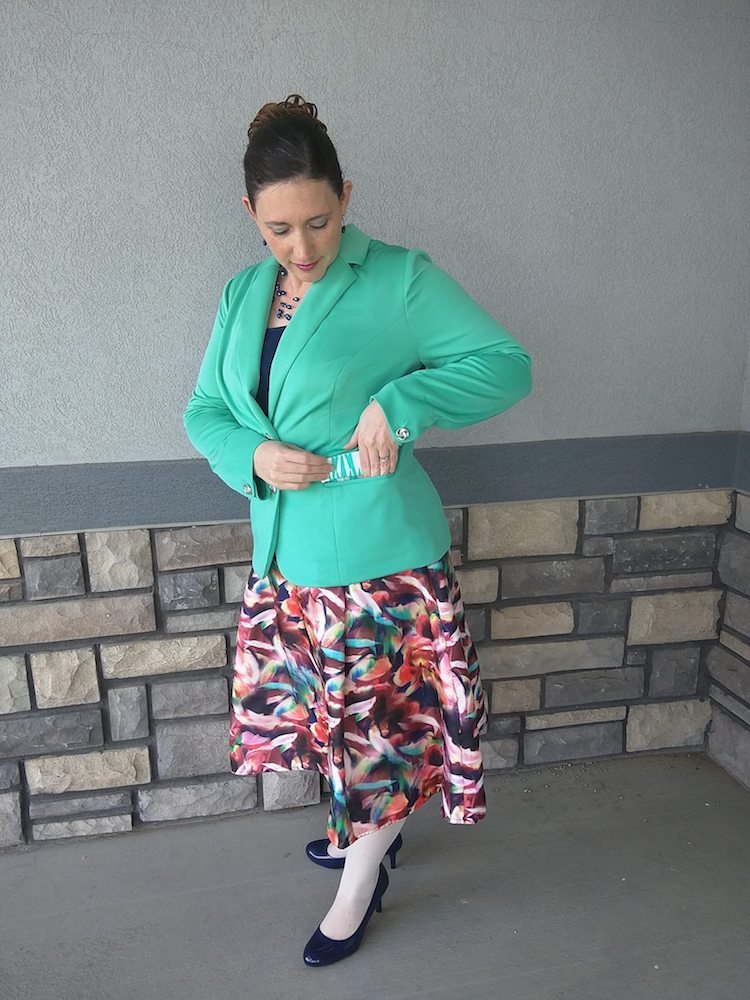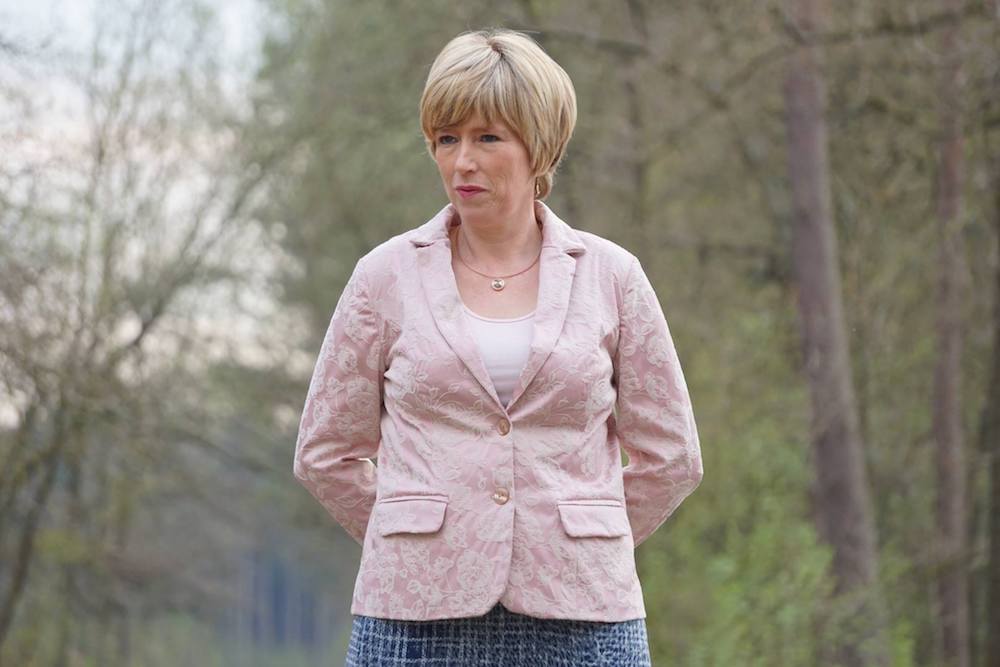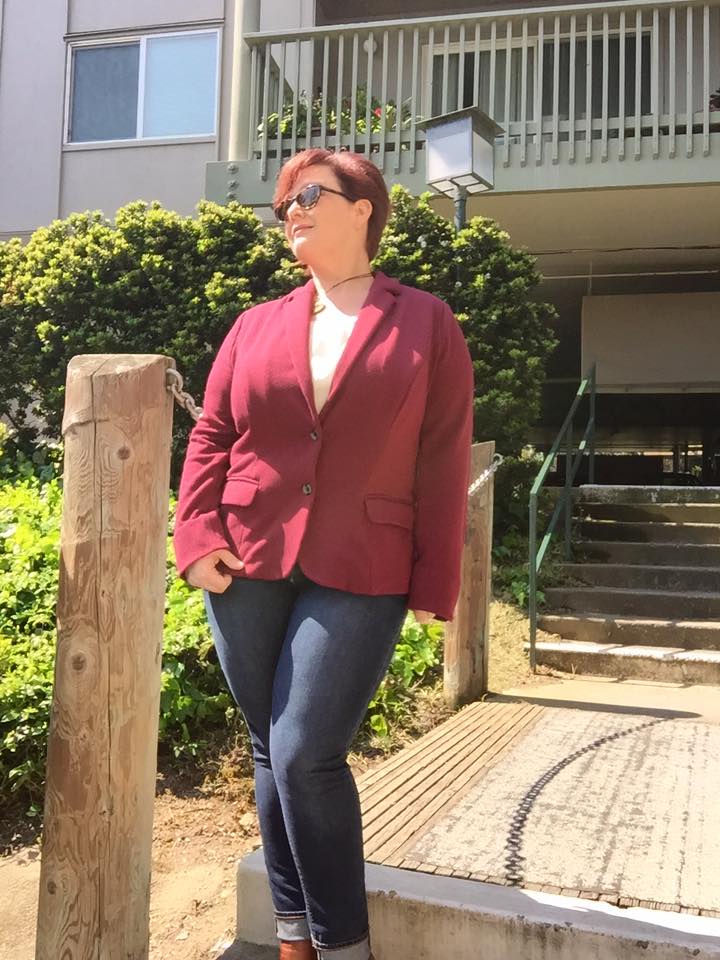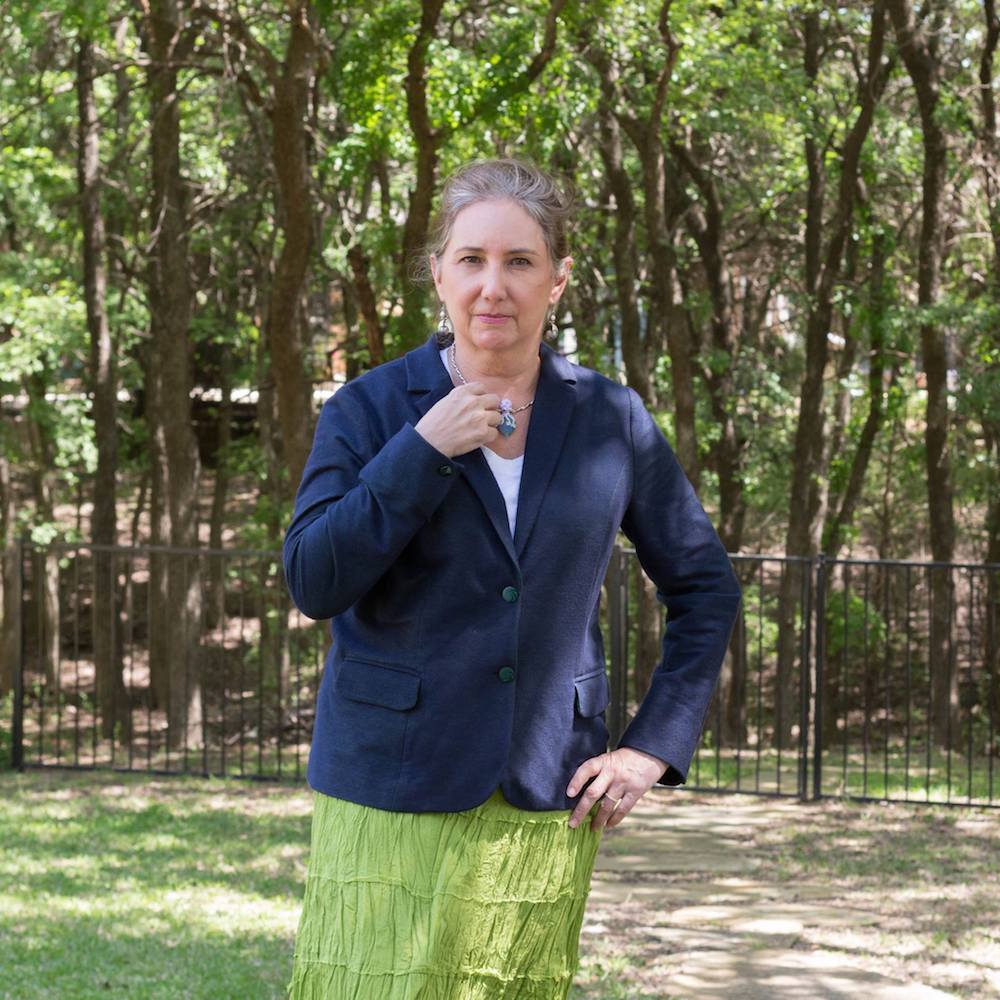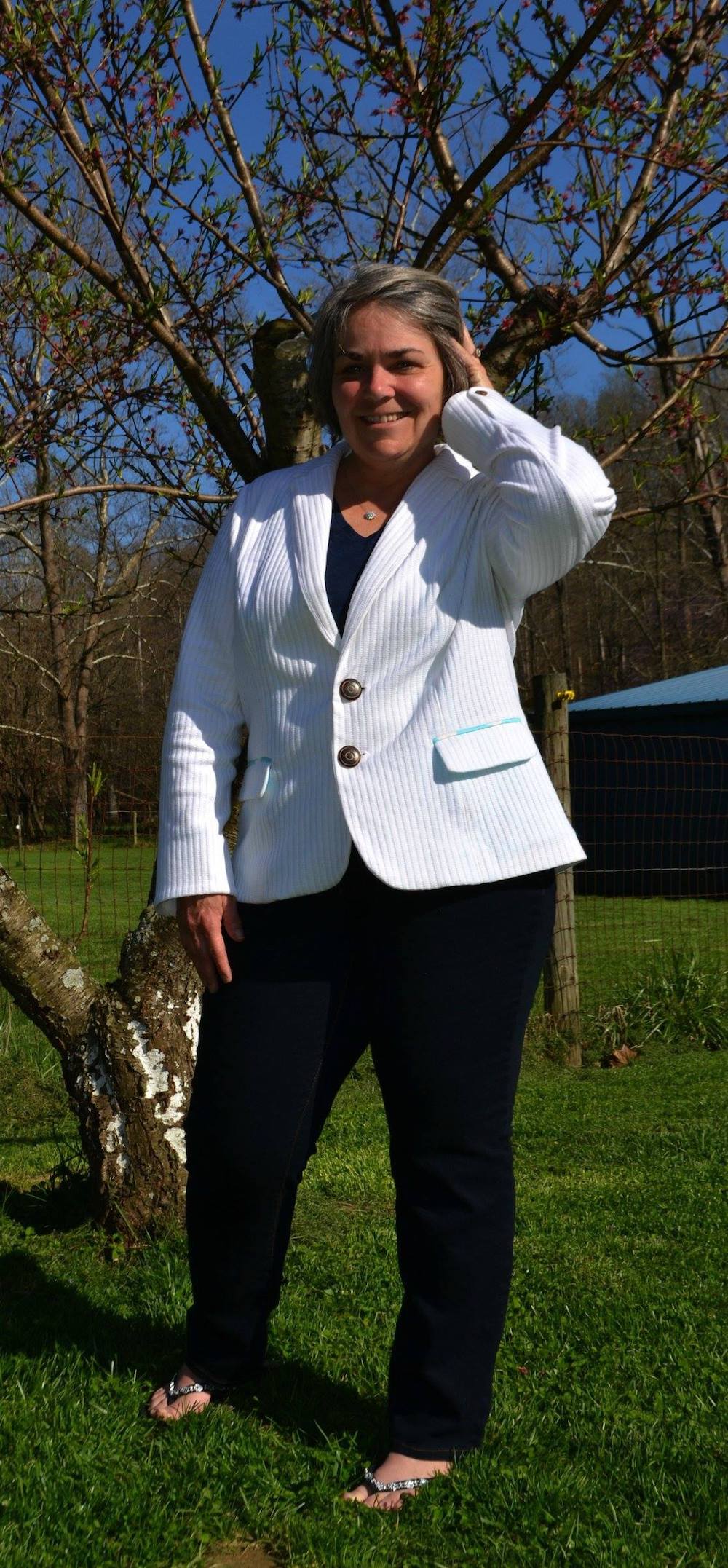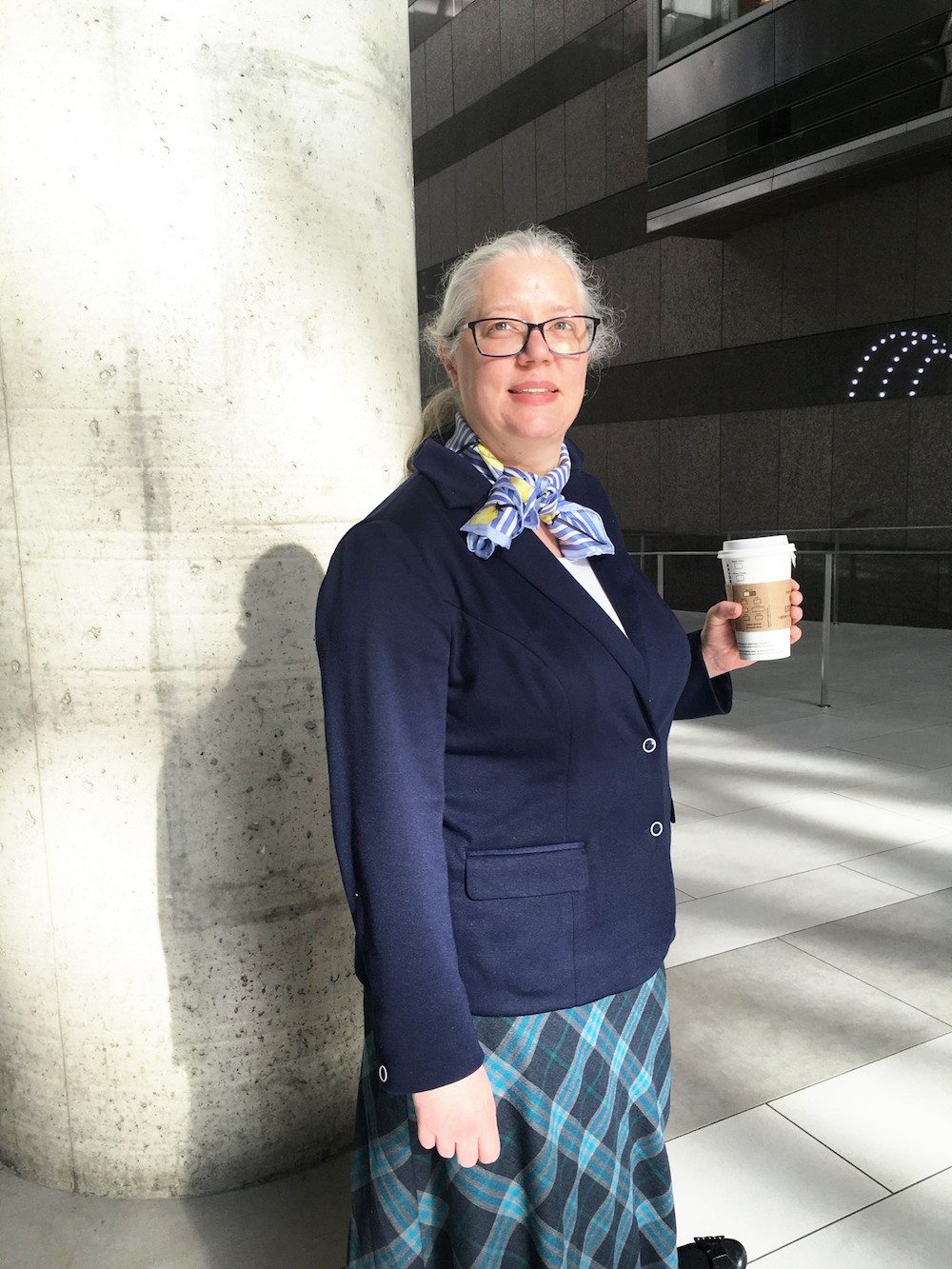 My sincere thanks go to these ladies. Be sure to visit their sites to see their other goodies.
Charlotte S.
Daisy B.
Ilse L.
Val B.
Pick up a copy of the La Paz Jacket pattern while it's 20% off this week!