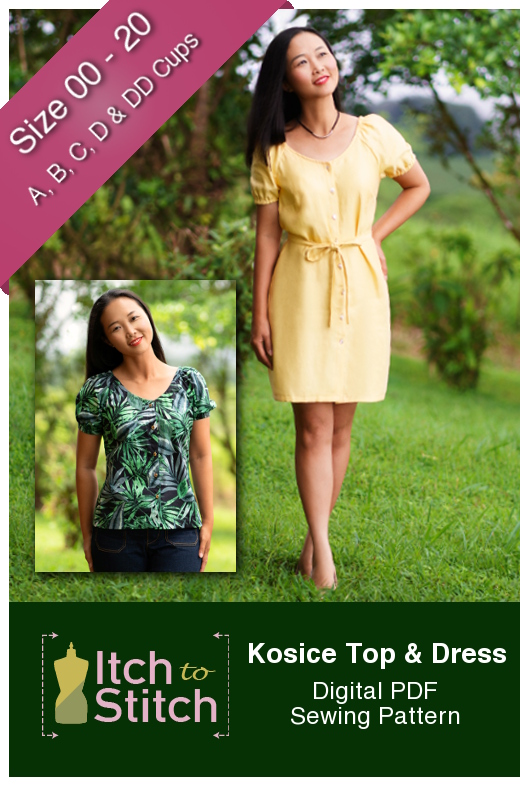 New Pattern: Kosice Top & Dress
I have been on a button-down-front kick. After the Kalispell Dress, I made the Kauai Top. And now let me introduce you to the latest of Itch to Stitch—the Kosice Top & Dress!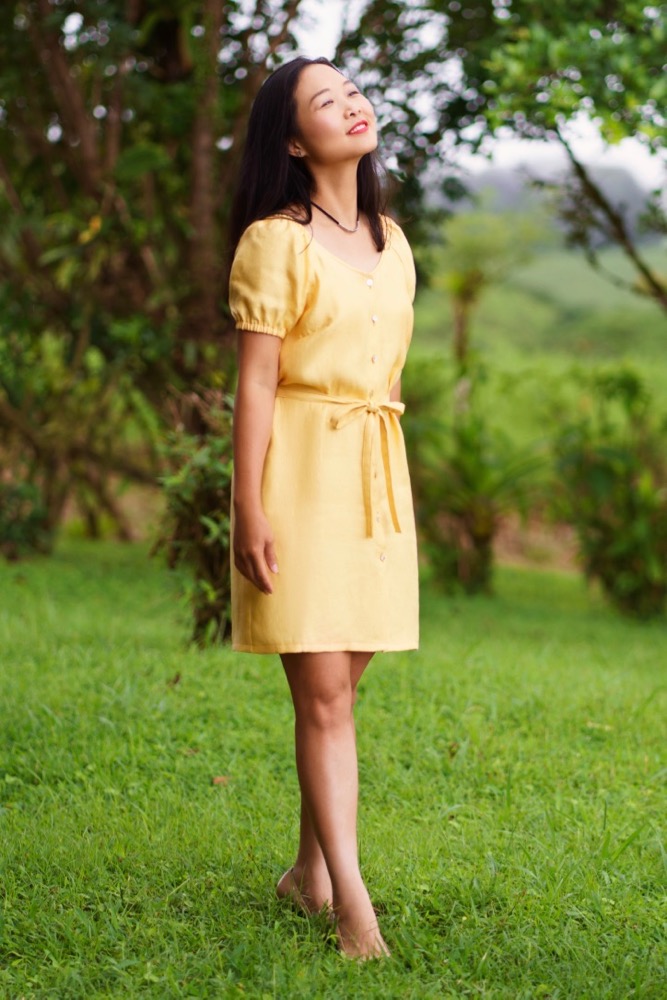 For one week, the Kosice Top & Dress sewing pattern is 20% off. The volume discount still applies—get 15% off your entire cart if your purchase is $20 or more, or 20% off your entire cart if your purchase is $30 or more!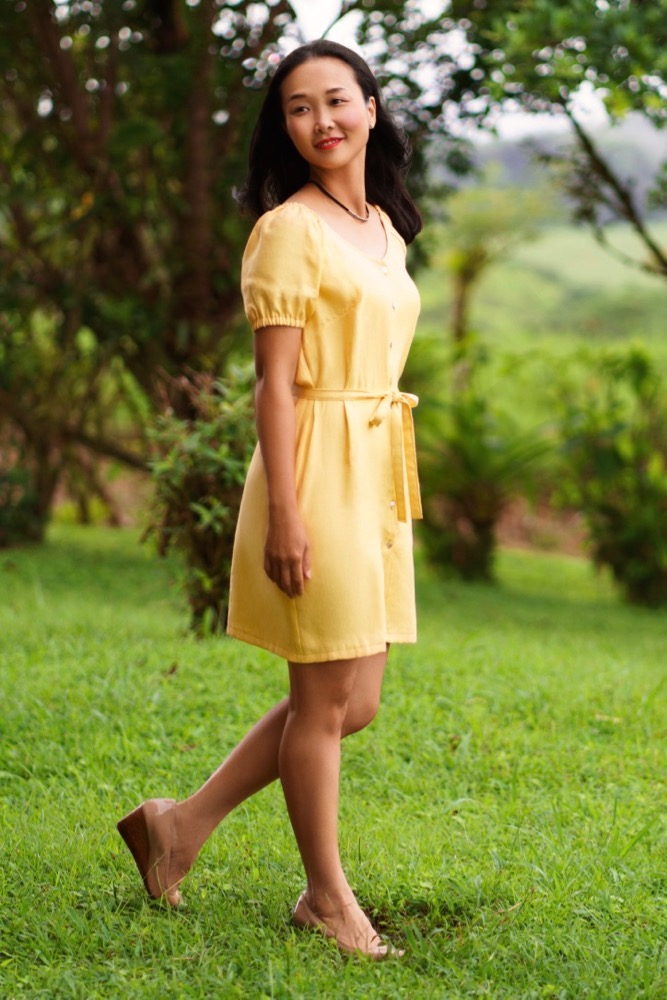 Kosice Top & Dress Features:
Options for A, B, C, D and DD cups
Options for top and dress
Options for two raglan sleeves:

Short flare sleeves
Short sleeve with elastic hem

Dress option has sash
Button-down front
Front and back V necklines
Elasticized shoulders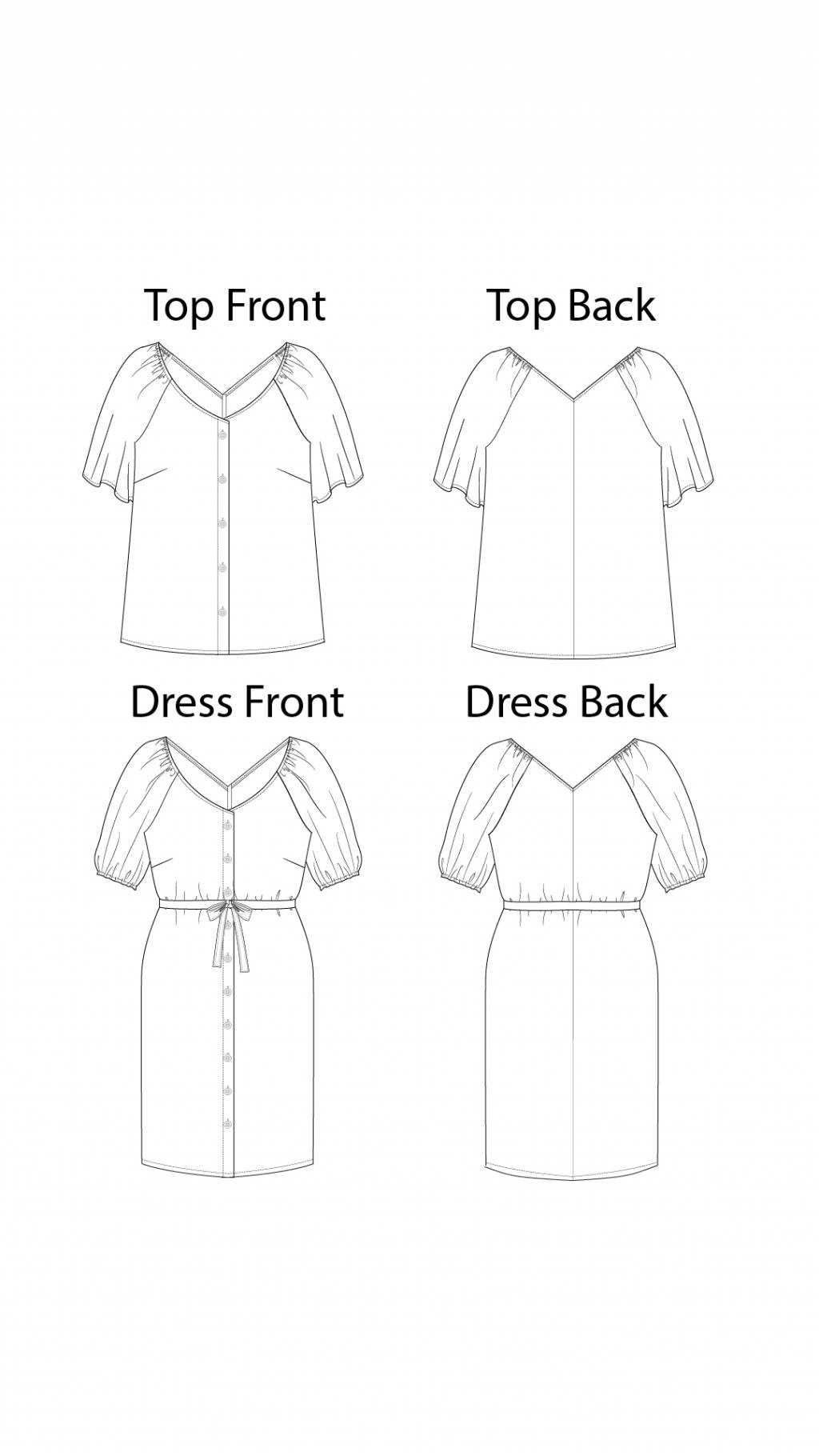 The Kosice is inspired by the peasant-style tops, but it has a beautiful, slight curved V-front neckline and a straight V-back neckline.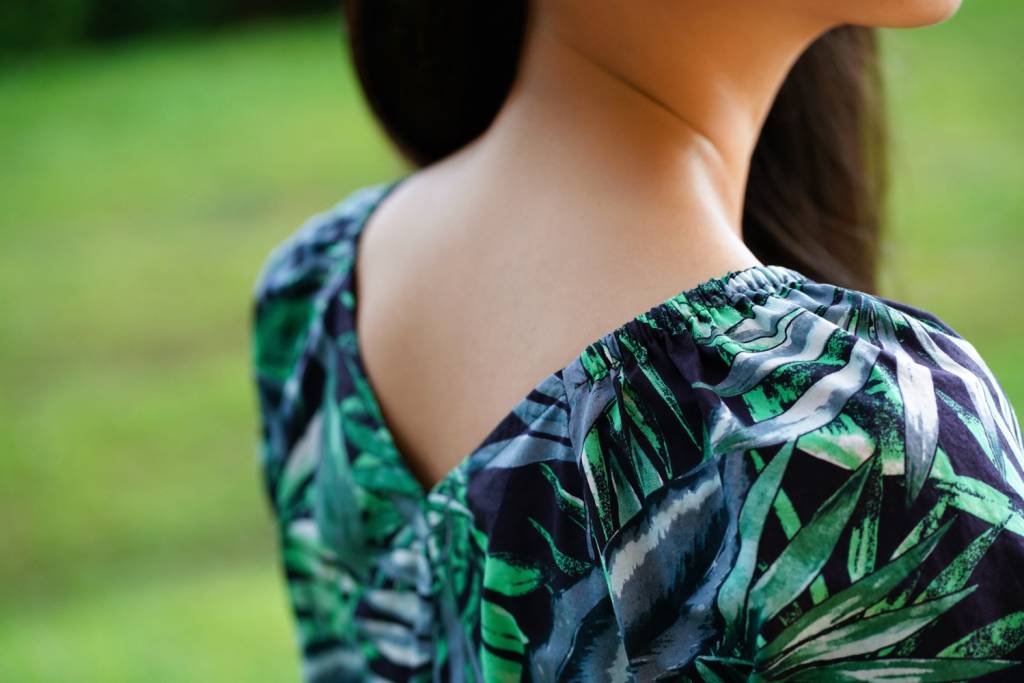 The Kosice is designed for stable lightweight woven fabric. Shirting is perfect. Chambray is lovely too. The inside of the garment is all finished beautifully because it uses French seams.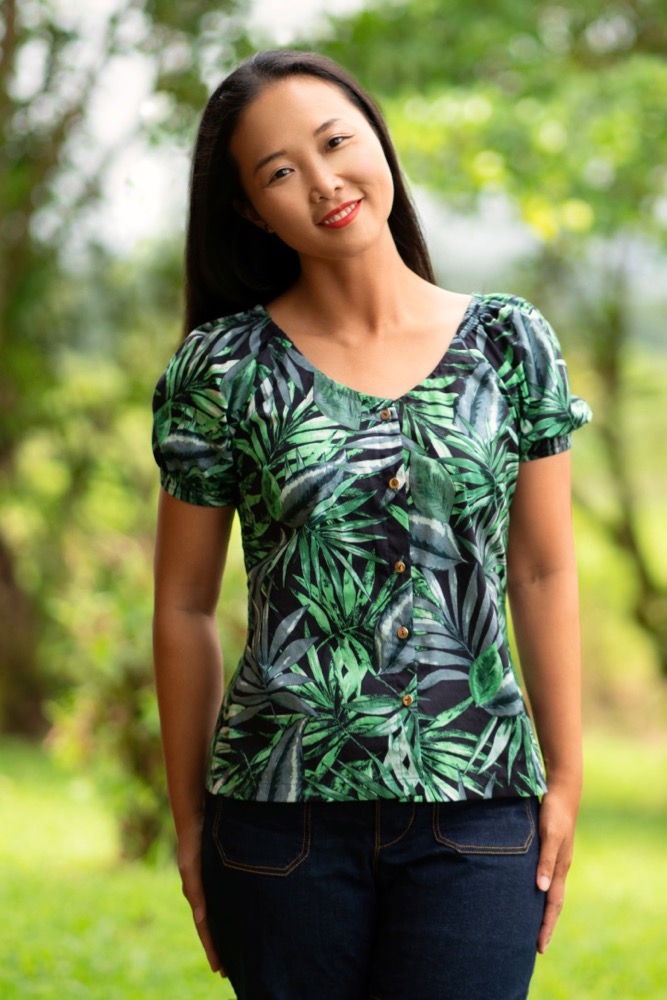 You can choose to put elastic on the sleeve hem, or you can omit it. I think I am slight biased toward having the elastic sleeve hem. I think it gives the sleeve more body.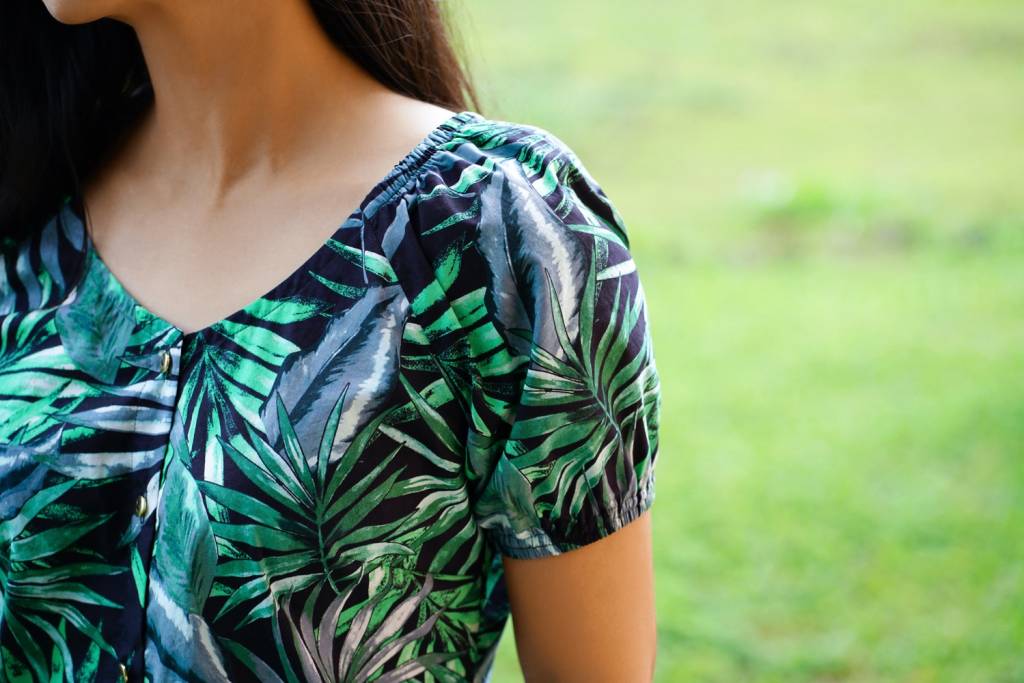 My testers love the Kosice top/dress; some of them made both the top and the dress (even though they were not required to). I think a few of them were impressed with how the necklines are finished together with the front placket. You will see once you sew one for yourself!
Let's take a look at their beautiful Kosice Tops/Dresses!
A sash is included for the Kosice dress, but of course you could use a belt as well.
If you hesitate about making a front placket, fear not! I think the Kosice placket is super easy. It could very well be your first button-down blouse.
Also, it doesn't have a collar, so I think it's much easier and faster than a regular button-down shirt.
My sincere thanks to these talented testers for their fantastic work!
Be sure to get your copy of the Kosice Top & Dress pattern before the sale ends on Sunday, July 28, 2019!
Want to stay updated about the latest patterns and sale? Sign up for our newsletter!