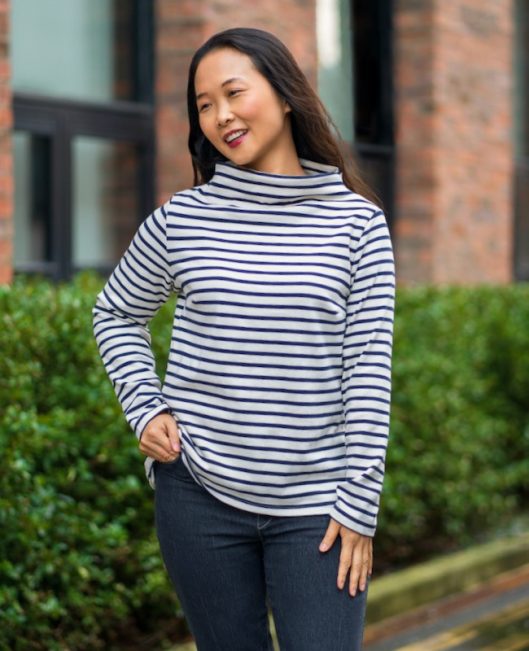 New Pattern: Gothenburg Top
Instant gratification is pretty awesome sometimes, isn't it? It is especially nice if you need a pick-me-up in the sewjo department. Not only is the new pattern, the Gothenburg Top, a super quick sew, but it's also super cute!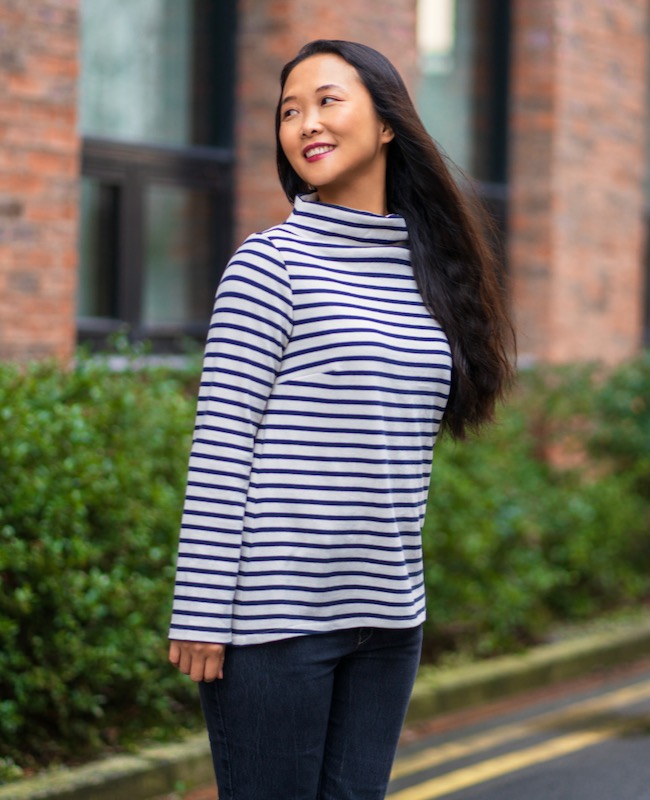 And hooray for cup sizes! You can get a great bust fit without fuss!
Of course, the Gothenburg Top comes in sizes 00 to 40.
For one week (through March 9, 2021), the Gothenburg Top sewing pattern is 20% off. The volume discount still applies—get 15% off your entire cart if your purchase is $20 or more, or 20% off your entire cart if your purchase is $30 or more!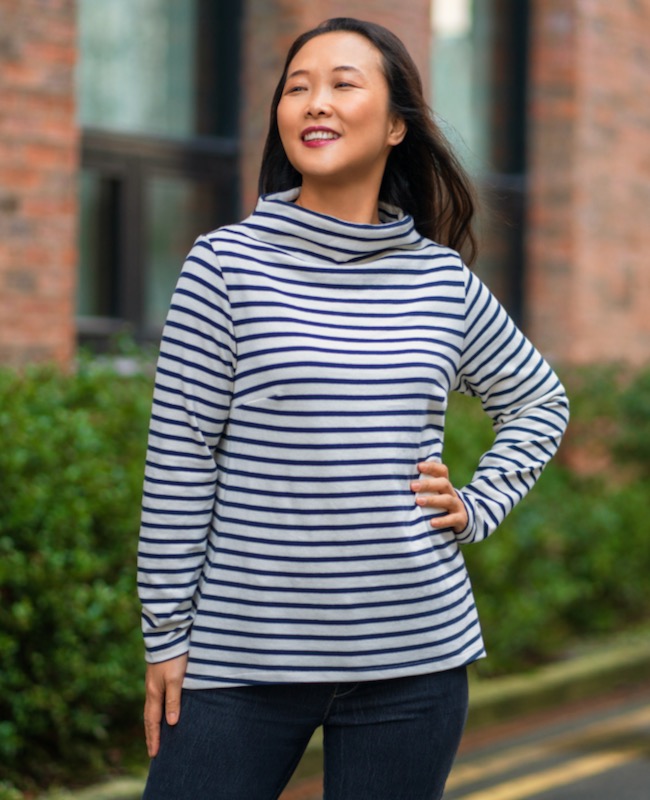 The forward-leaning funnel neck is the star feature of the Gothenburg Top. I made it drape forward a bit so you don't feel the neckline is choking you. I think the funnel neck goes so well with dangling earrings. You can see below a few of my testers wear it just like that.
The hi-lo hem is also a subtle feature of this understated top.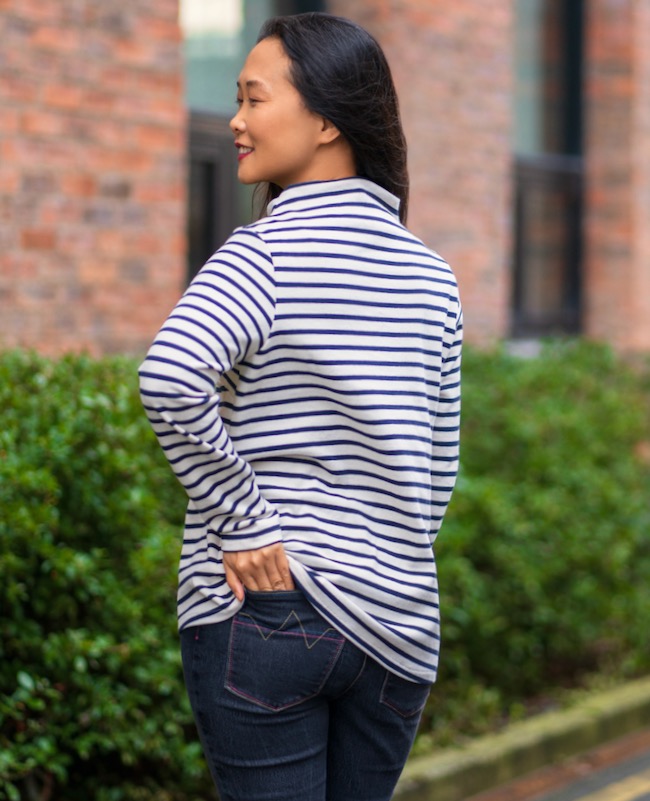 Gothenburg Top Features:
Options for cup sizes
Bust darts for a great bust fit
Funnel neckline
Long set-in sleeves
Slightly dipped back hem
Designed for structured knit fabric
Even though I designed it particularly for structured knit fabric, I found during testing that a slightly drapier fabric creates a different, but still very pleasing look. And when I say "structured", it doesn't mean it has to be rough to the skin. Microfleece fabric is a structured fabric, but it is super soft to the skin.
Let's take a look at the beautiful Gothenburg Tops that my talented testers made!
Thank you, my lovely testers!
Denise
Diana
Glenda
Jan
Jodi
Jolien
Kayla
Mandy
Margaret
Melissa
Mina
Be sure to get your Gothenburg Top pattern while it's 20% off (only through March 9, 2021)!