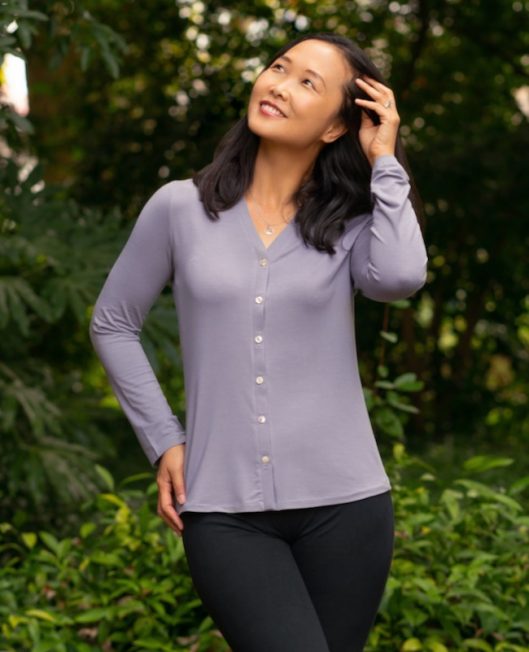 Over the years of sewing, I have gotten to know what self-made garments I wear the most. I call them my "best value garments" because they give me the highest return on investment in sewing time and material.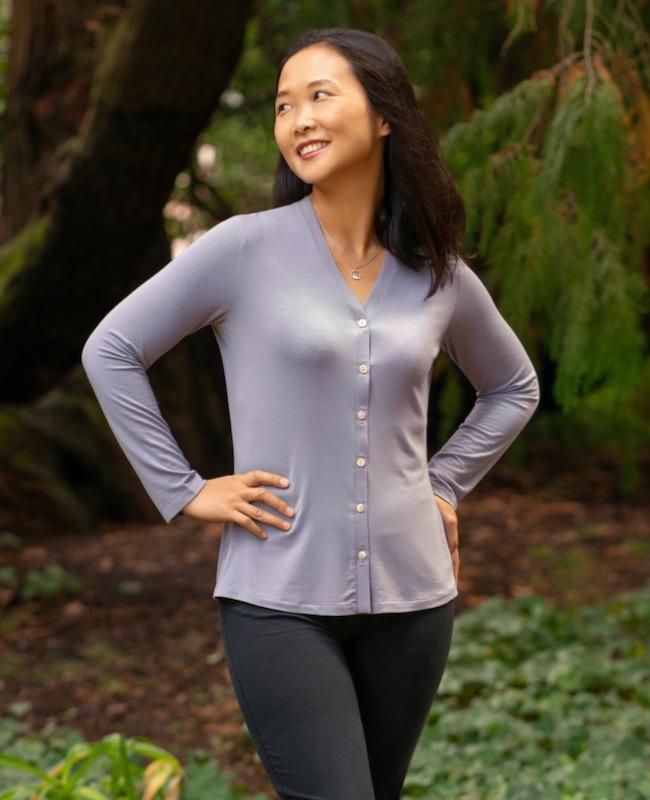 It's a garment the new Foz Top is such a pattern. It's a garment that I can wear alone or as a base layer. I can wear the short sleeve version in a lightweight fabric in the summer and the long sleeve version in a heavier weight fabric in the winter. The knit fabric makes it comfy, and it's flattering and not complicated to sew. I made mine entirely with my sewing machine, but you could sew it with a serger and cover stitch machine too.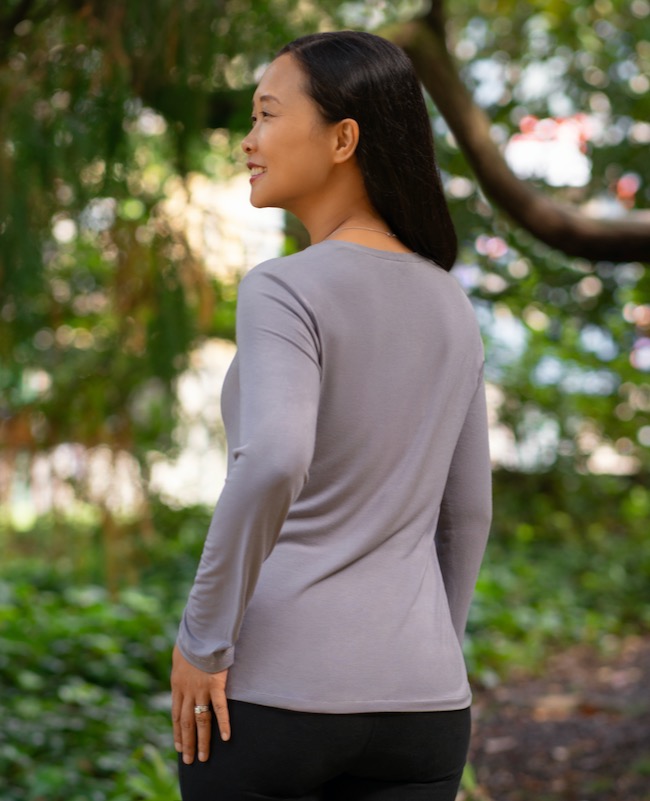 For one week (through September 28, 2021), the Foz Top sewing pattern is 20% off. The volume discount still applies—get 15% off your entire cart if your purchase is $20 or more, or 20% off your entire cart if your purchase is $30 or more!
I made my long-sleeve Foz Top in a lightweight model jersey. I love the drape and softness of this fabric.
Foz Top Features:
Options for regular bust and full bust
Options for long sleeve and short sleeve
Front-opened V-neck neckline finished with neckbands
Designed for knit fabric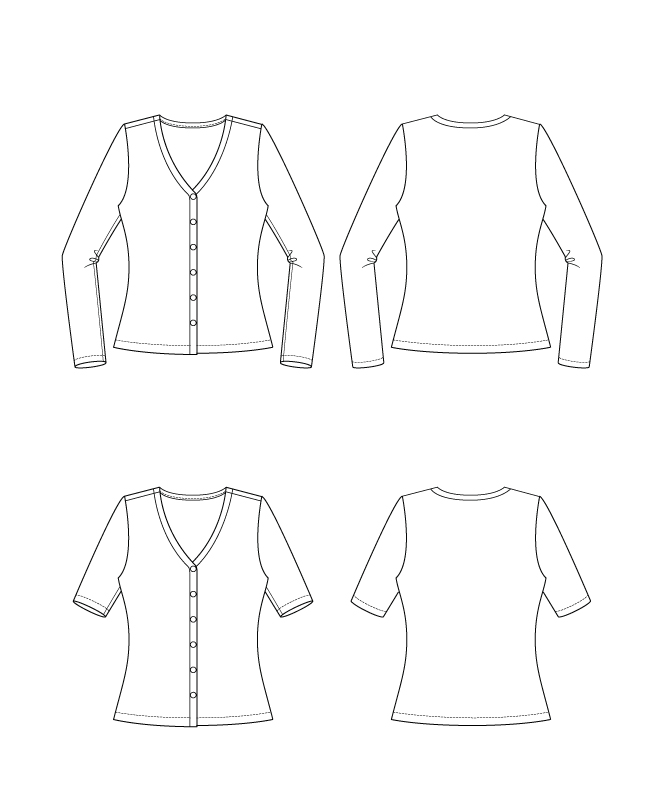 You can choose to use snaps or buttons for the front!
Let's take a look at all the Foz Tops my lovely testers made!
My sincere thanks to my talented testers for helping me to test!
Andrea
Debbie
Denise
Glenda
Jan
Jolien
Leanne
Linda
Linda
Pam
Don't miss the release sale and get your copy of the Foz Top sewing pattern now!