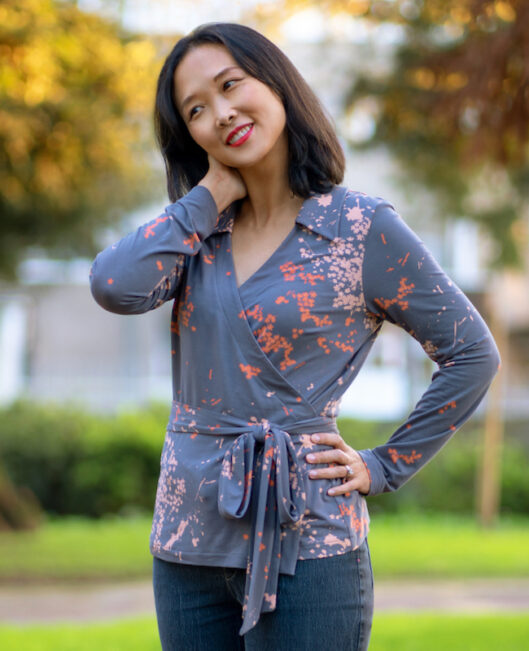 New Pattern: Coimbra Wrap Top
Wrap tops deserve a special place in your closet and in your heart. They flatter your figure, thanks to the diagonal lines, V-neck, and tie accentuating the waist. Don't just believe my words; try making the Coimbra Wrap Top pattern and see for yourself!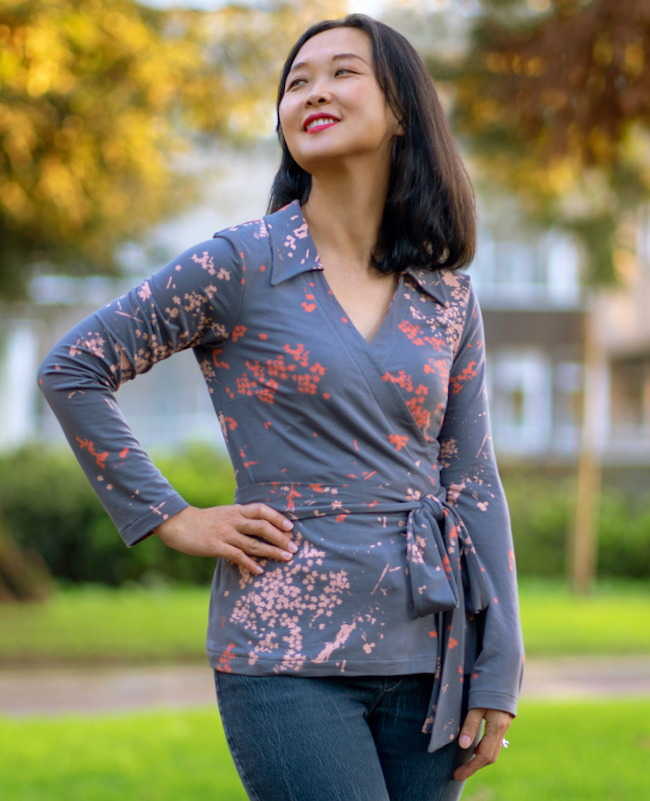 For one week (through February 26, 2023), the Coimbra Wrap Top pattern is 20% off. The volume discount still applies—get 15% off your entire cart if your purchase is $20 or more, or 20% off your entire cart if your purchase is $30 or more.
Coimbra Wrap Top Features:
Options for regular bust and full bust
Bust dart for bust shaping
Optional collar
V-neckline finished with facings
Waist tie
Long sleeves
Designed for knit fabric
The Coimbra is a real wrap top (as opposed to a faux wrap). You can use a 2-way or 4-way knit fabric to make this top as long as the horizontal stretch has about 50% stretch. A knit fabric with vertical stretch or with less recovery/more drape will create a deeper V-neck.
Although you don't need to, you can choose to sew a set of snaps at the bottom of the V-neck if you feel more comfortable that way. You can also wear a cami underneath (check out the Cartagena Cami!)
The Coimbra Wrap Top is in sizes 00 to 40 with regular and full bust options (the instructions walk you through the bust option and size you should choose). As always, lengthening and shortening instructions are included in the pattern.
The collar is optional. I think the top looks more classic and timeless without the collar, and it looks more retro with the collar.
Pair the top with a beautiful necklace and you are good to go!
Let's take a look at the beautiful Coimbra Wrap Tops my talented testers made!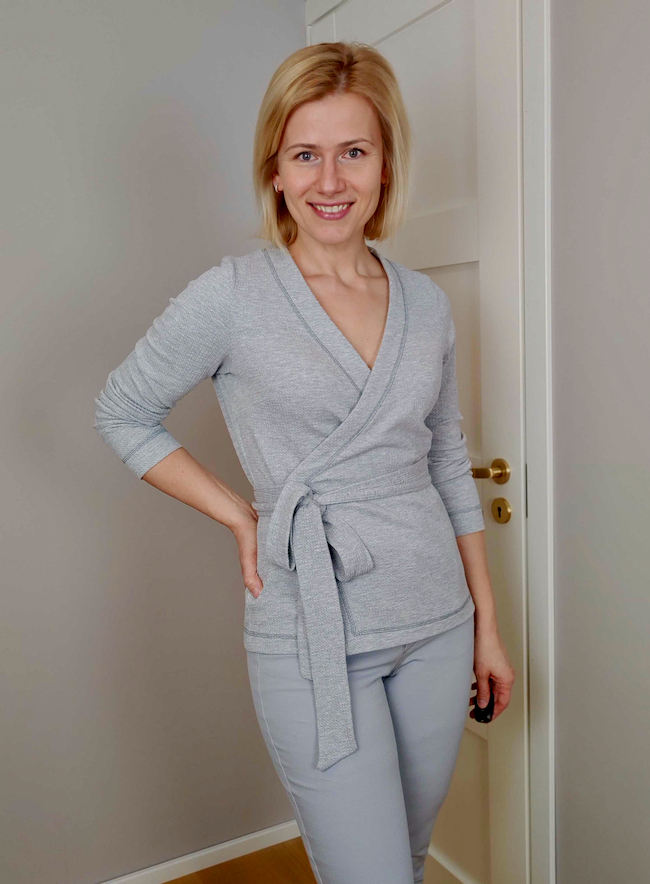 My sincere thanks to my helpful testers:
Boon Kuan
Debbie
Diana
Glenda
Jolien
Leanne
Ruth
Don't miss the release sale and get your copy of the Coimbra now!