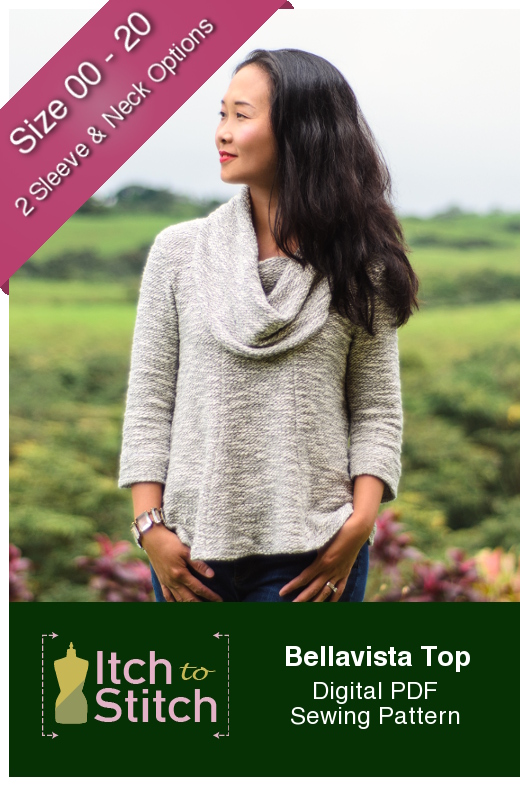 New Pattern: Bellavista Top
Happy new year everyone! Did you have a good holiday season? I did. Mine was pretty mellow but I really enjoyed it anyway.
Are we ready to get back to sewing and building an amazing wardrobe? I am! This new pattern, Bellavista Top, is right there for you.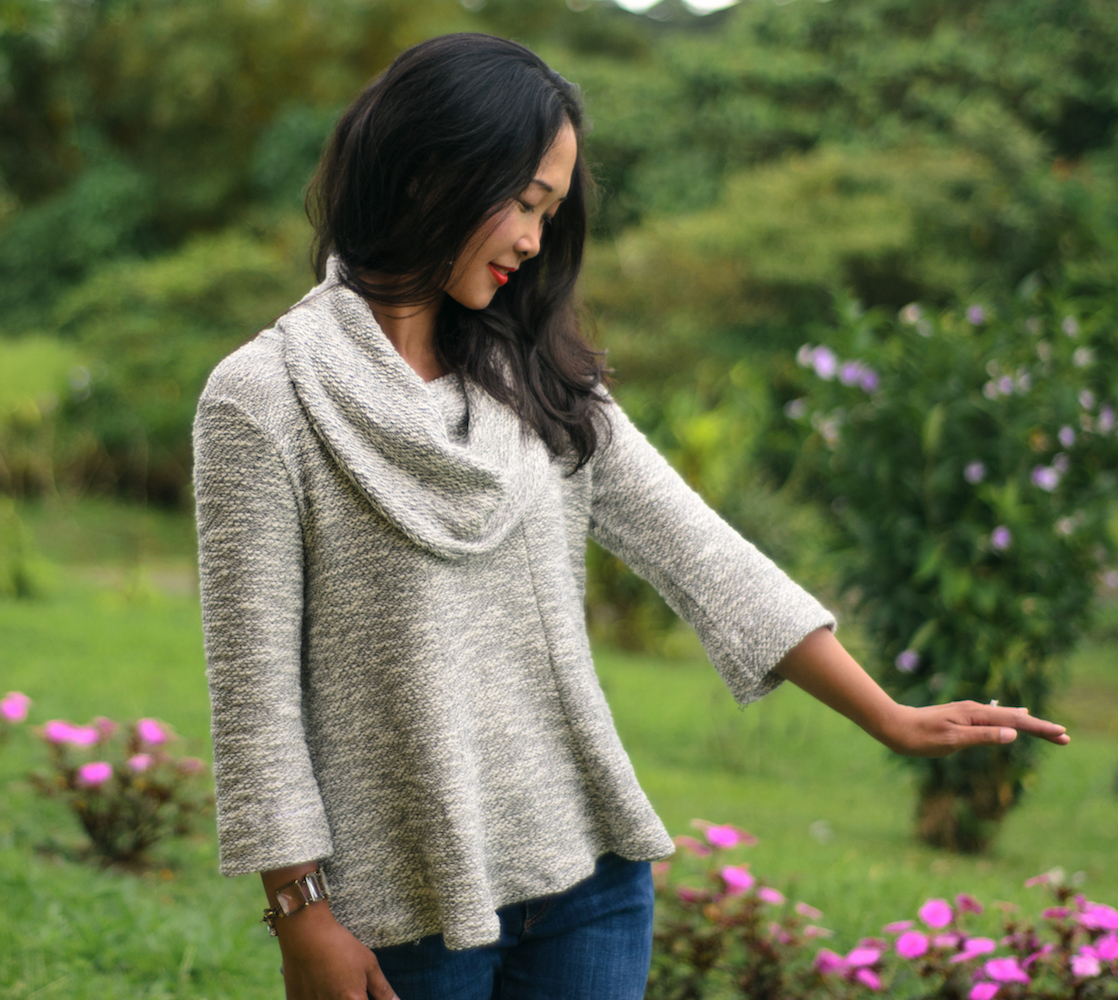 For one week, the Bellavista Top is 20% off. The volume discount still applies—get 15% off your entire cart if your purchase is $20 or more, or 20% off your entire cart if your purchase is $30 or more!
The Bellavista Top originated from my quest for a BIG BIG cowl. I want it to drape down at least to the bust level. Sadly, I didn't see any pattern for it. What is a girl to do? Of course to come up with one myself!
The cowl doesn't disappoint; it is super cozy and perfect for cold weather. It's surprisingly cold where I am now. OK, it's not super cold like negative 20 degree some of you are experiencing; I am talking about 60 degree indoor with no heat. So the Bellavista is really nice and cozy for me.
And while I am at it, I might as well make an option for a scoop neck, right? And I am in love with the bell sleeves, but I understand some people might not be, so how about a classic long sleeve option too?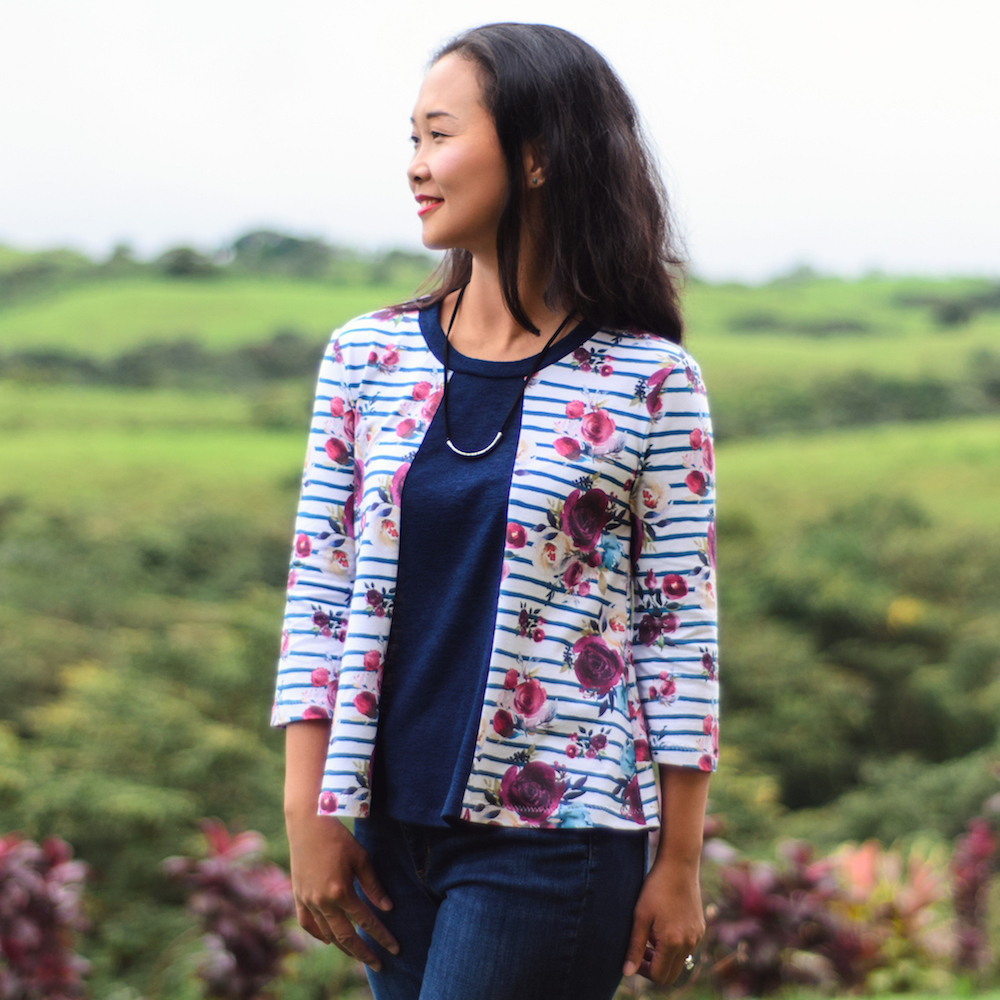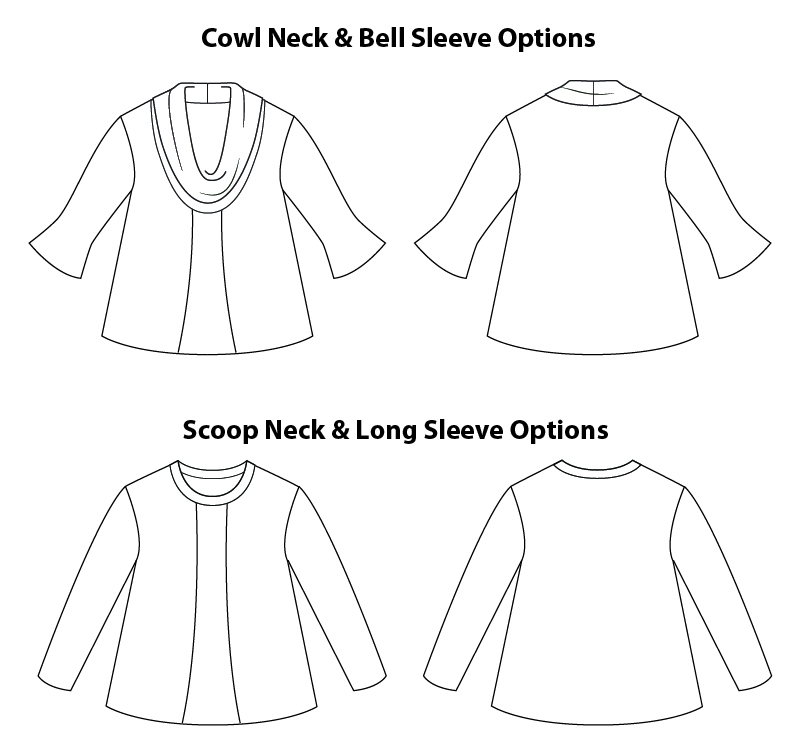 Bellavista Top features:
Comfortable swing bodice with a center front panel
Two neckline options—cowl neck and scoop neck with neckband
Two sleeve options—long sleeve and three-quarter bell sleeve
I had a record high of applicants who wanted to test the Bellavista (and it was during the busy holiday season too!), so I know this pattern is a winner. The ladies did a great job, and many didn't stop at one Bellavista Top. Take a look at these amazingness!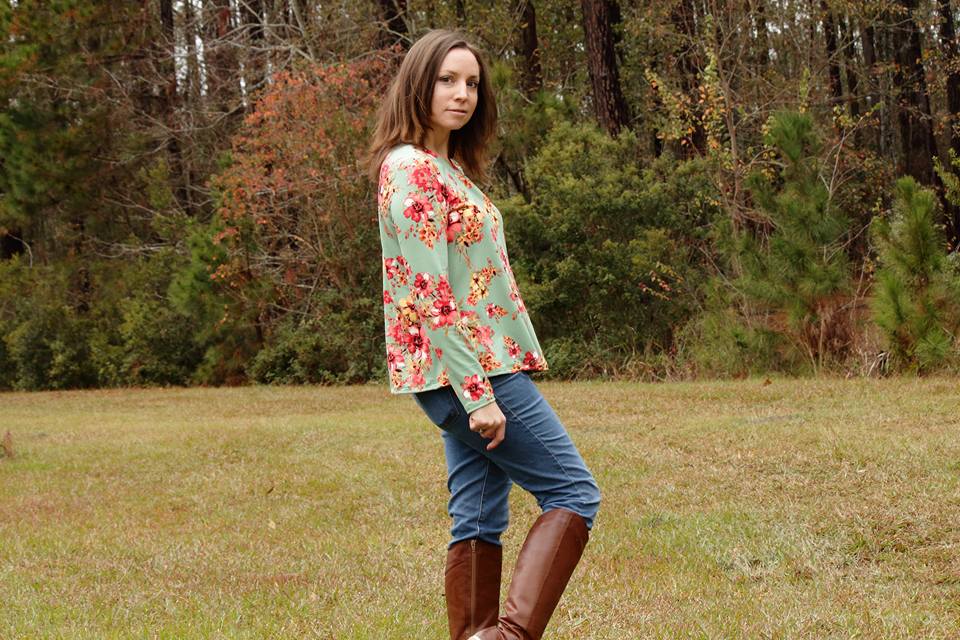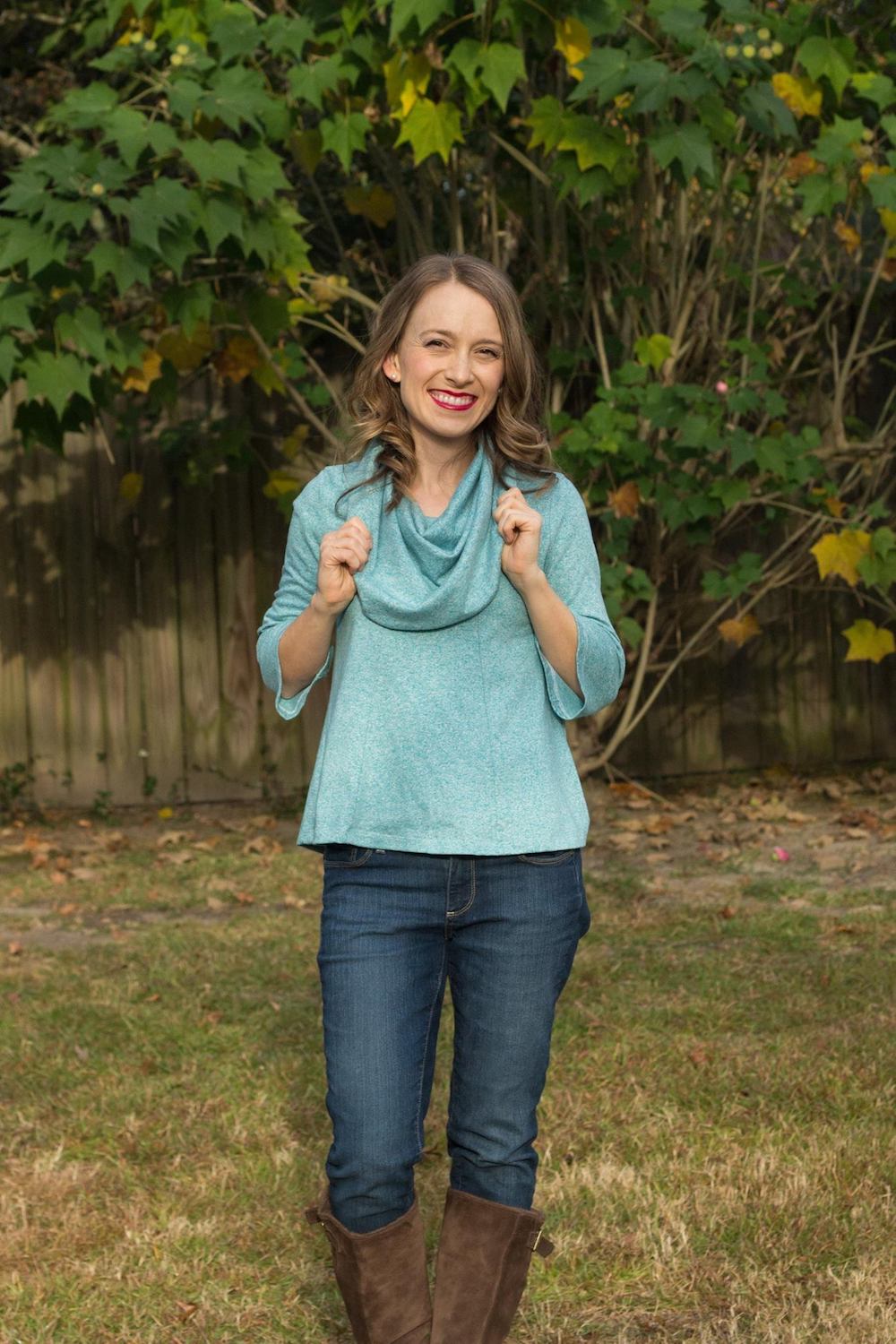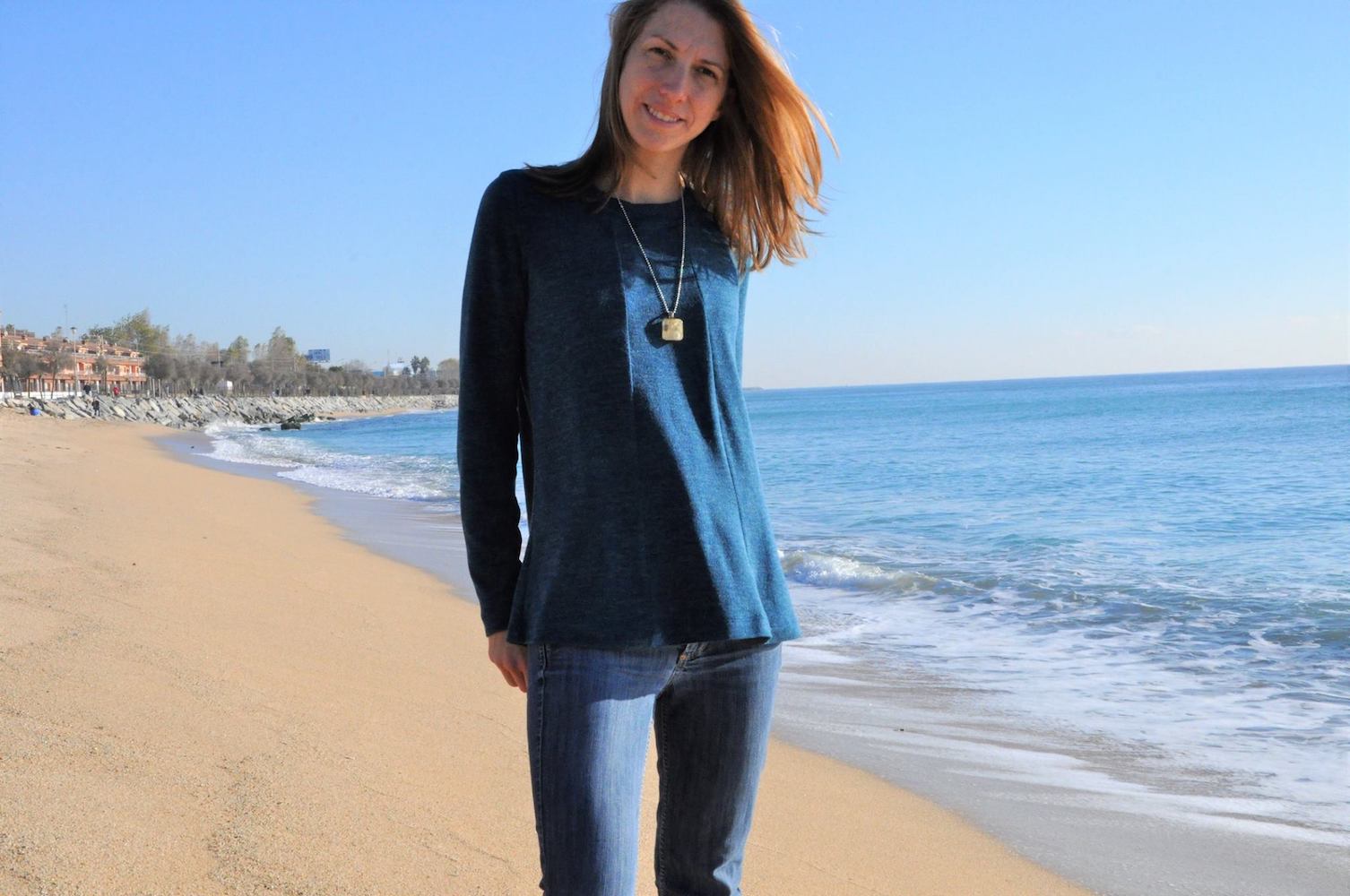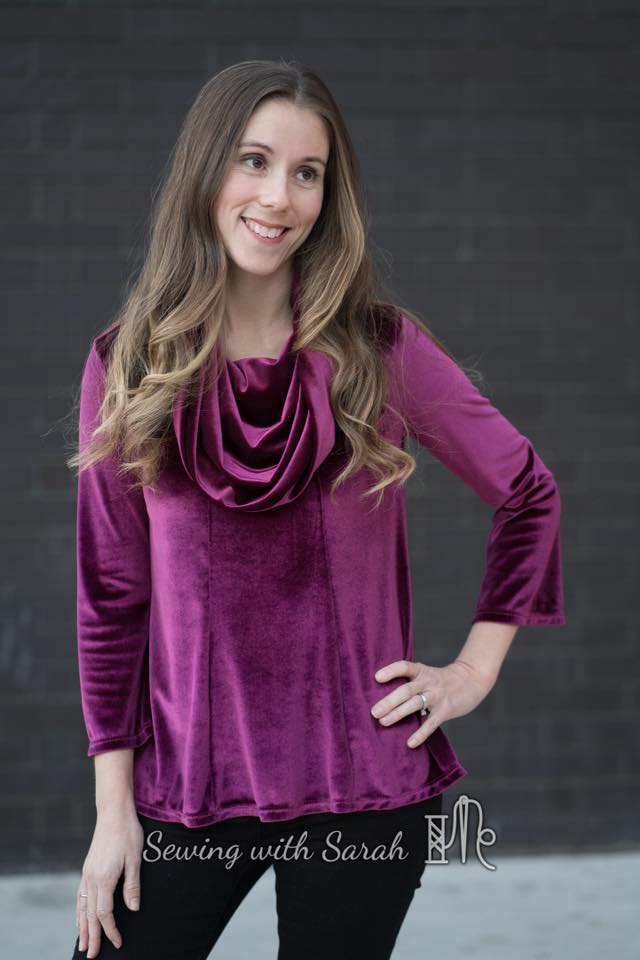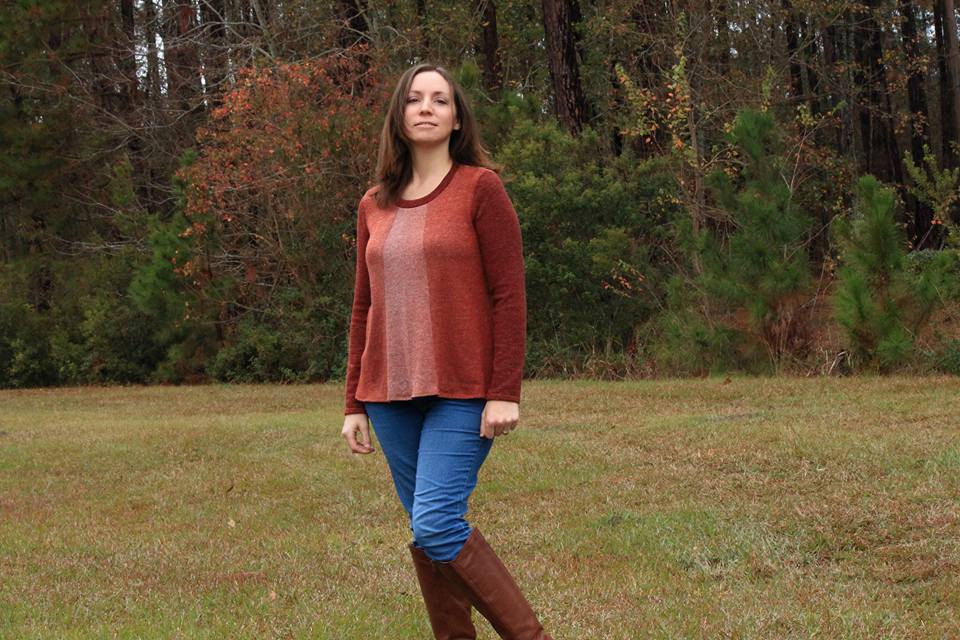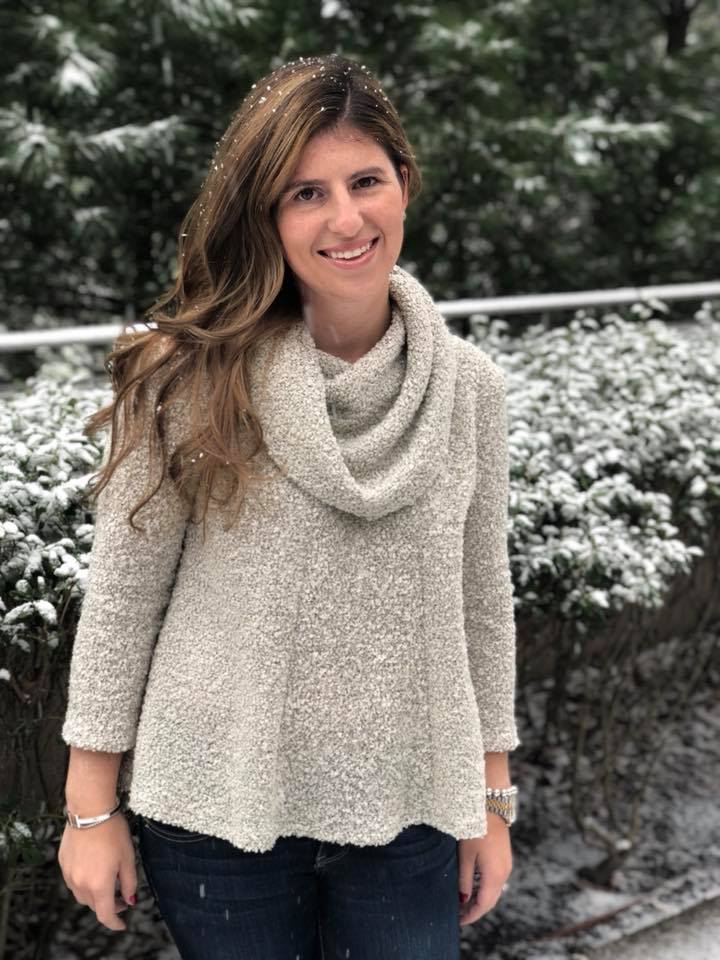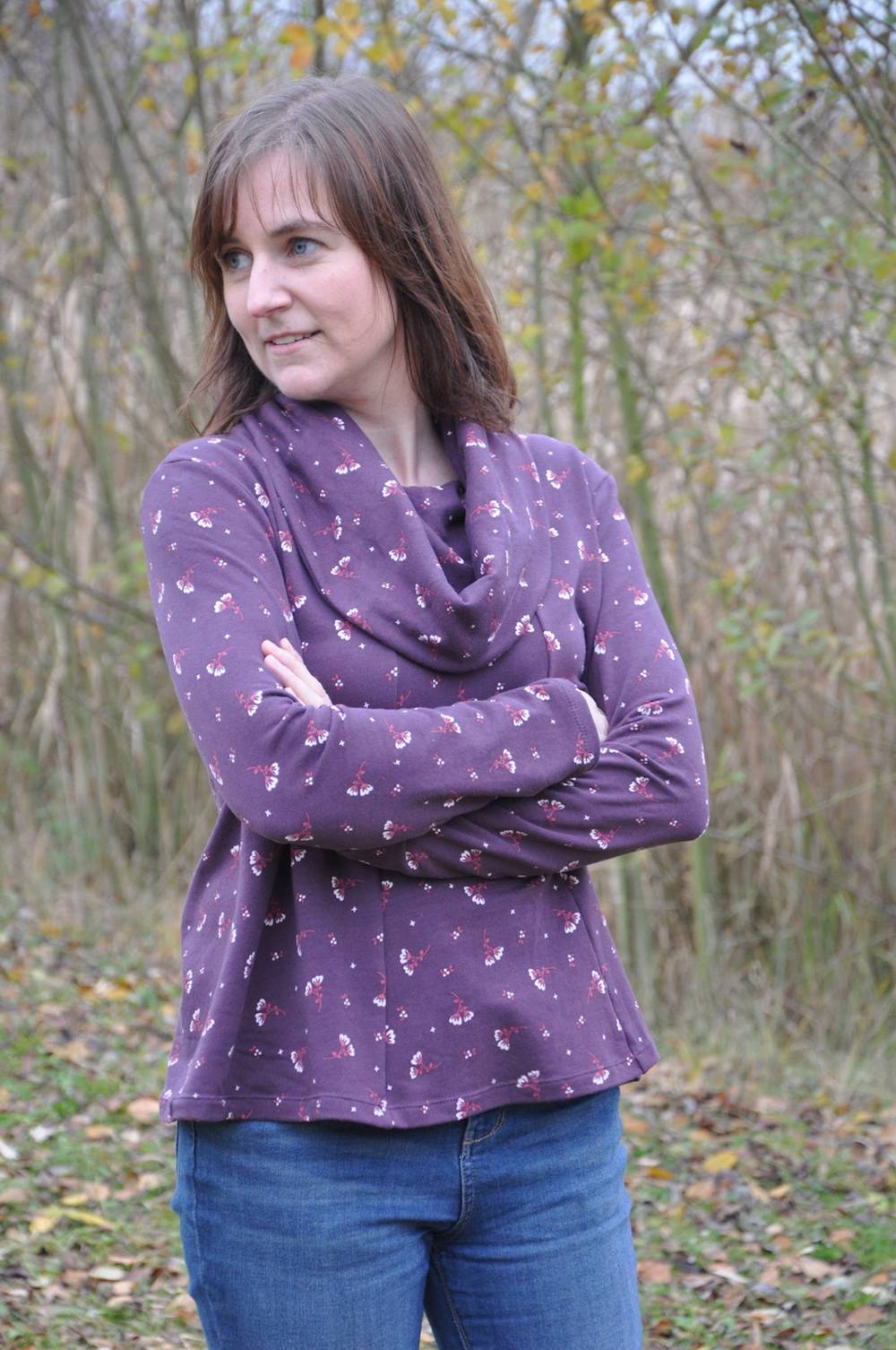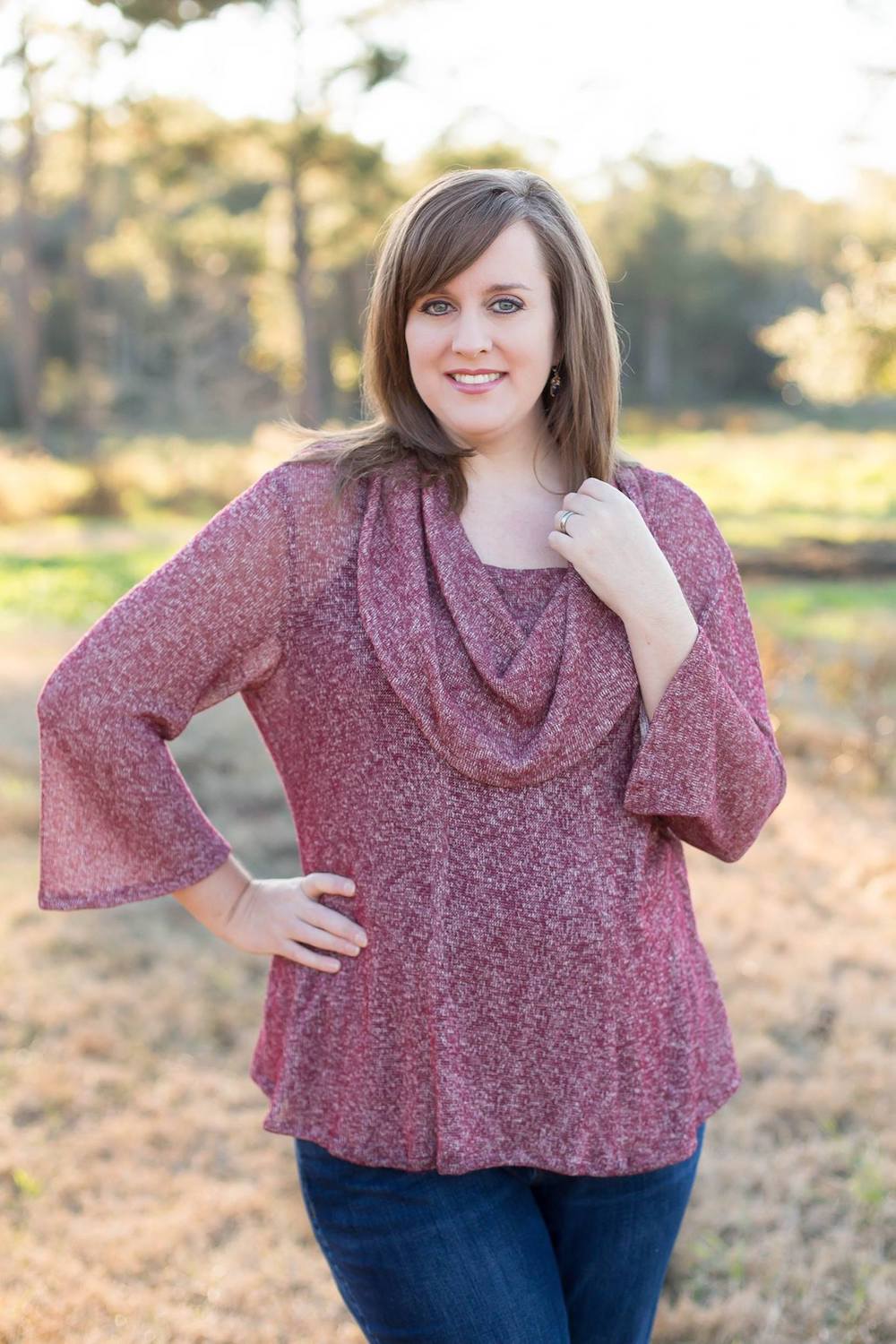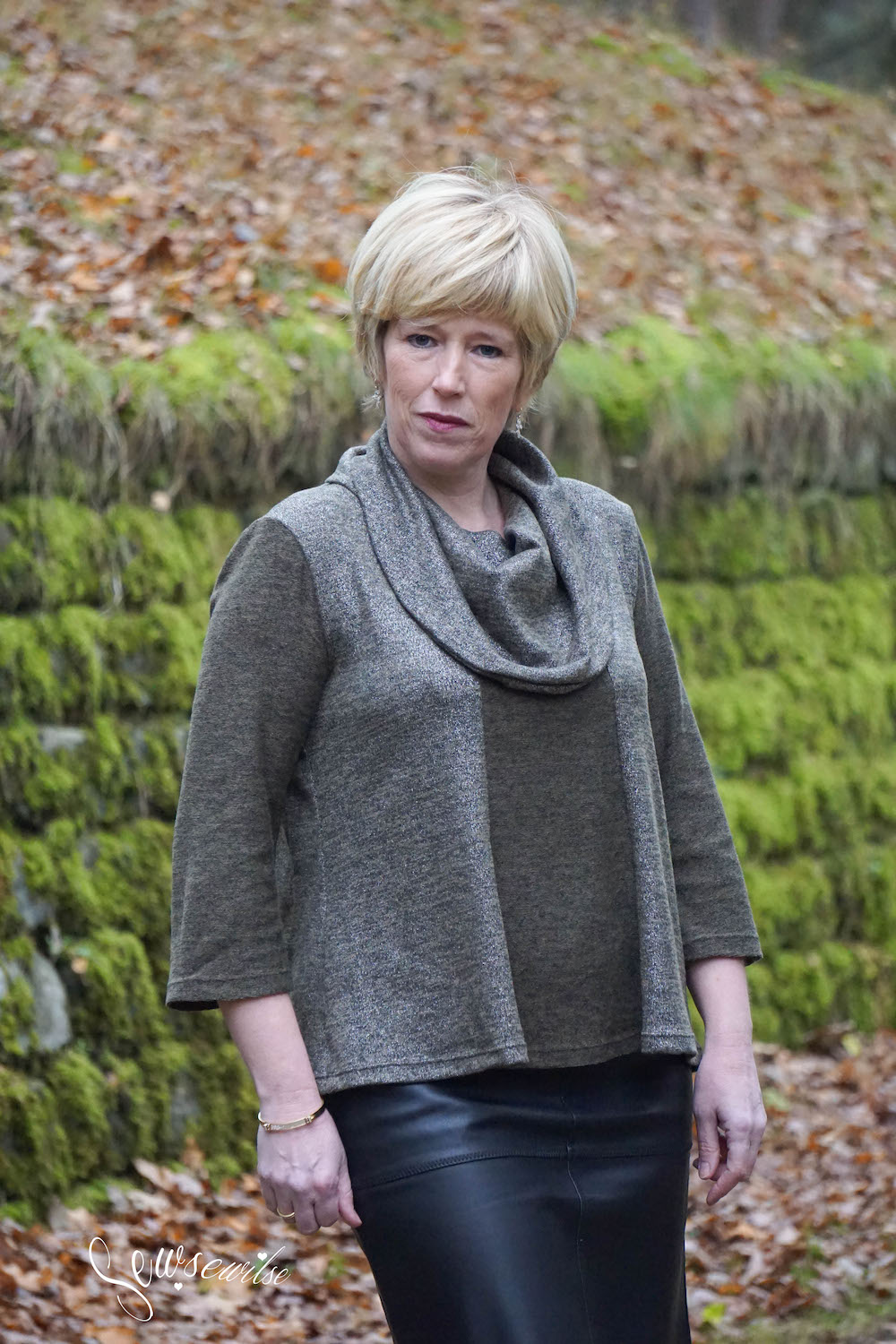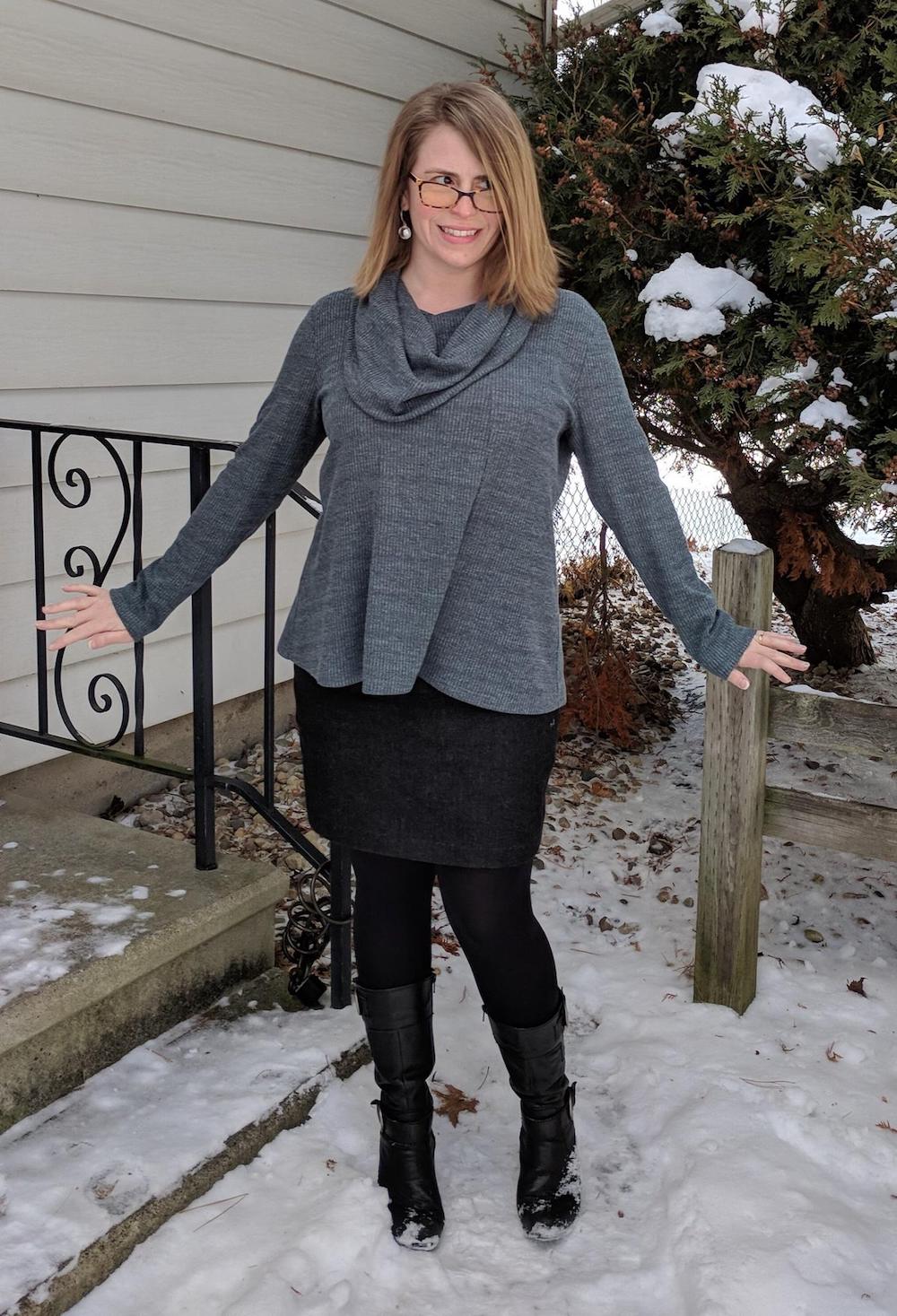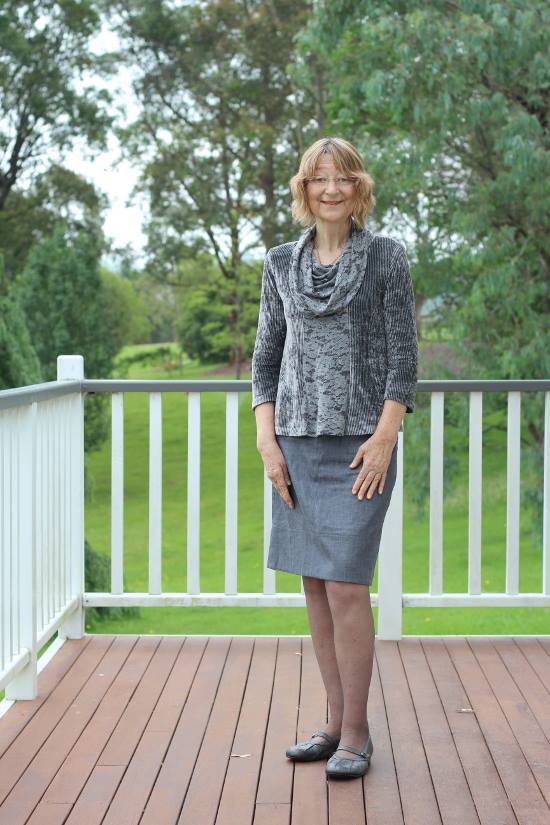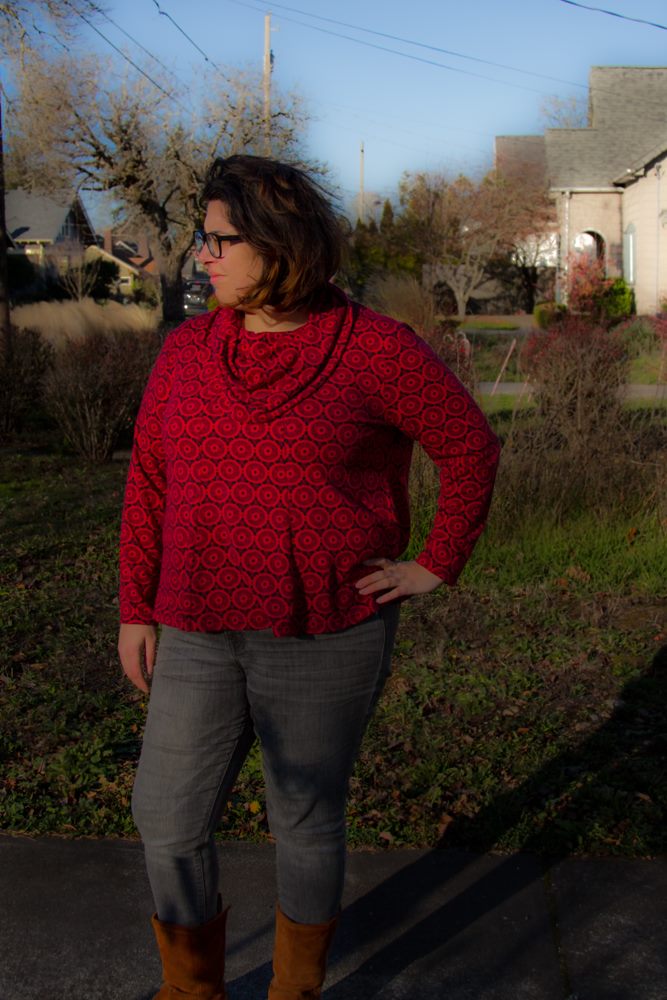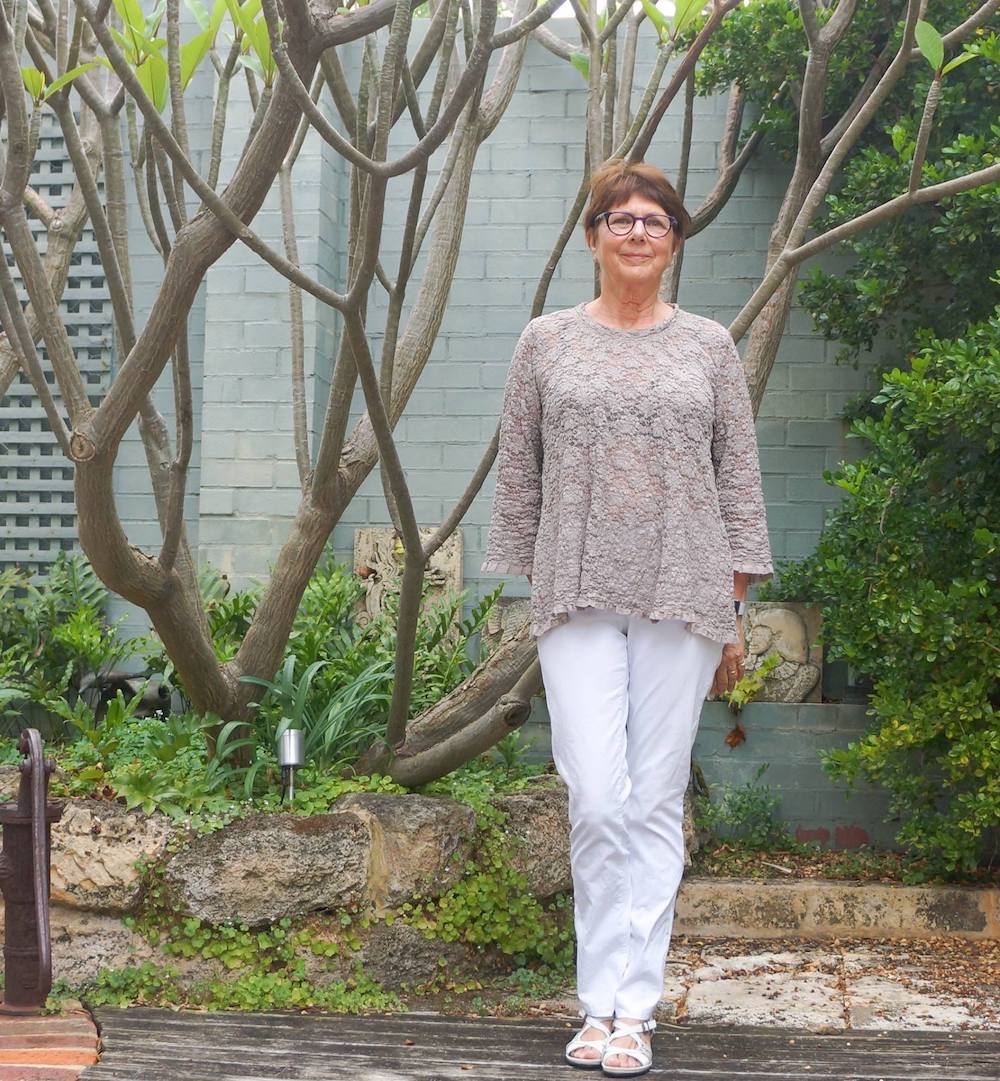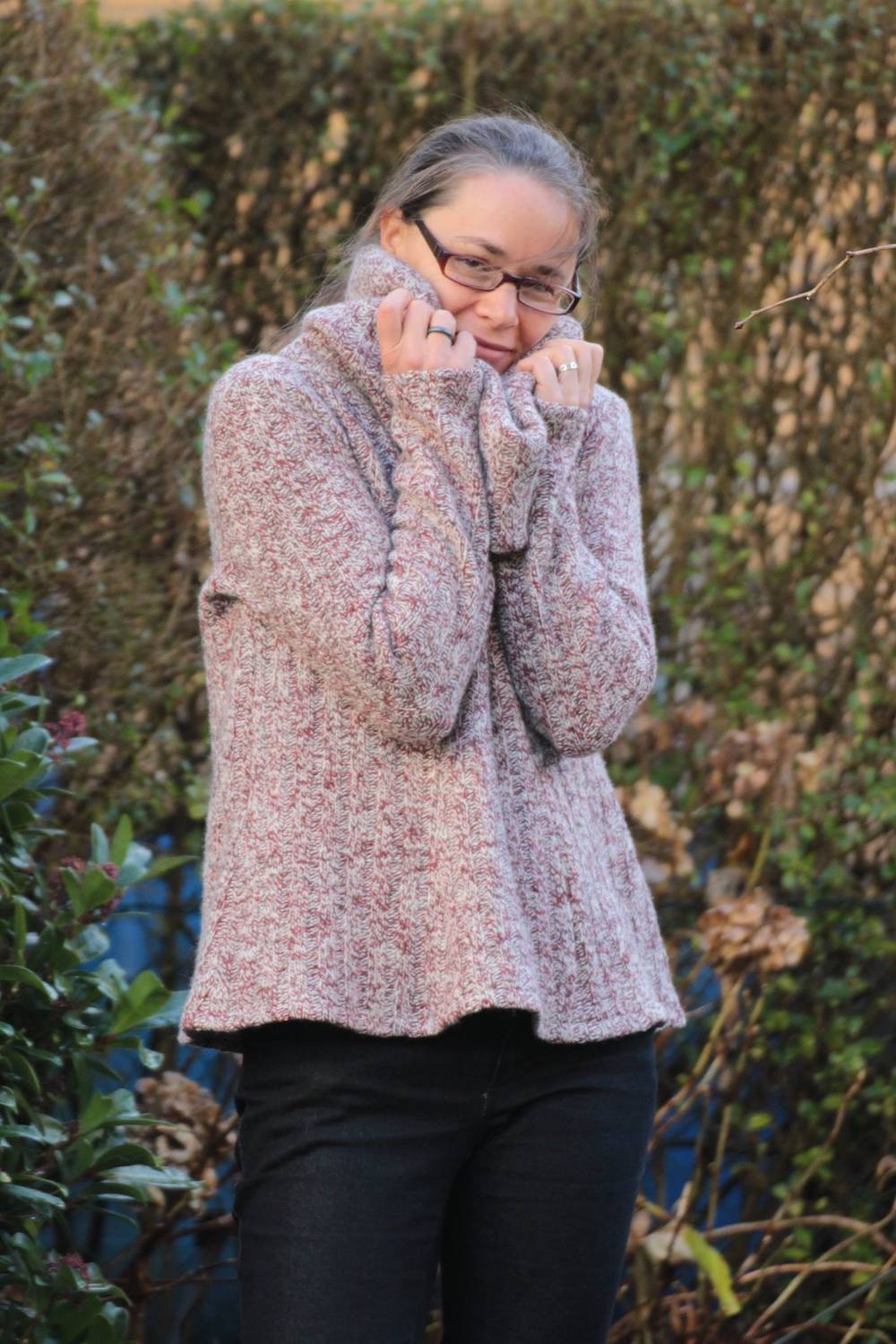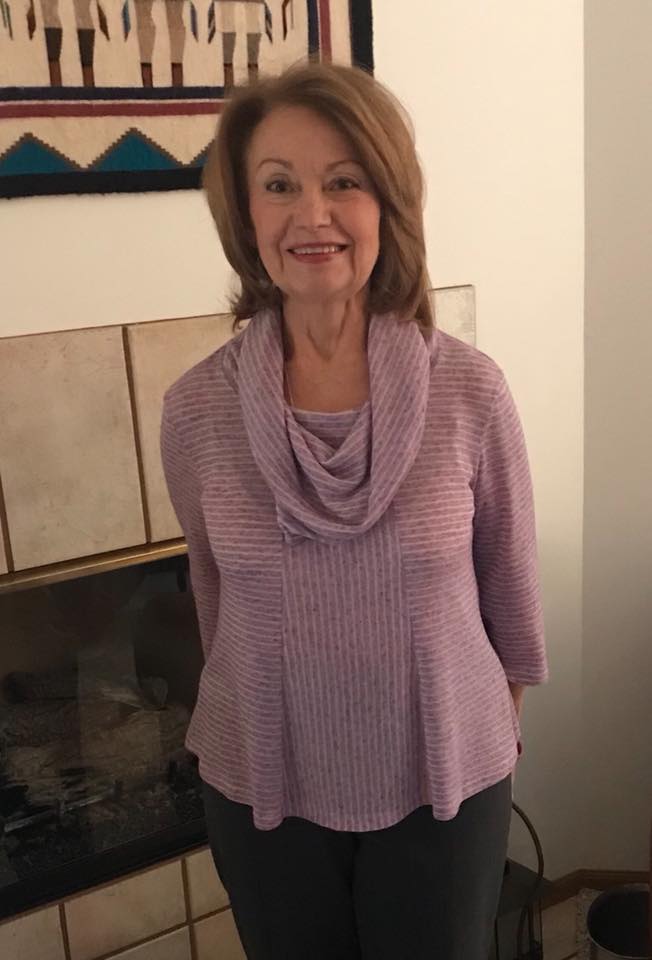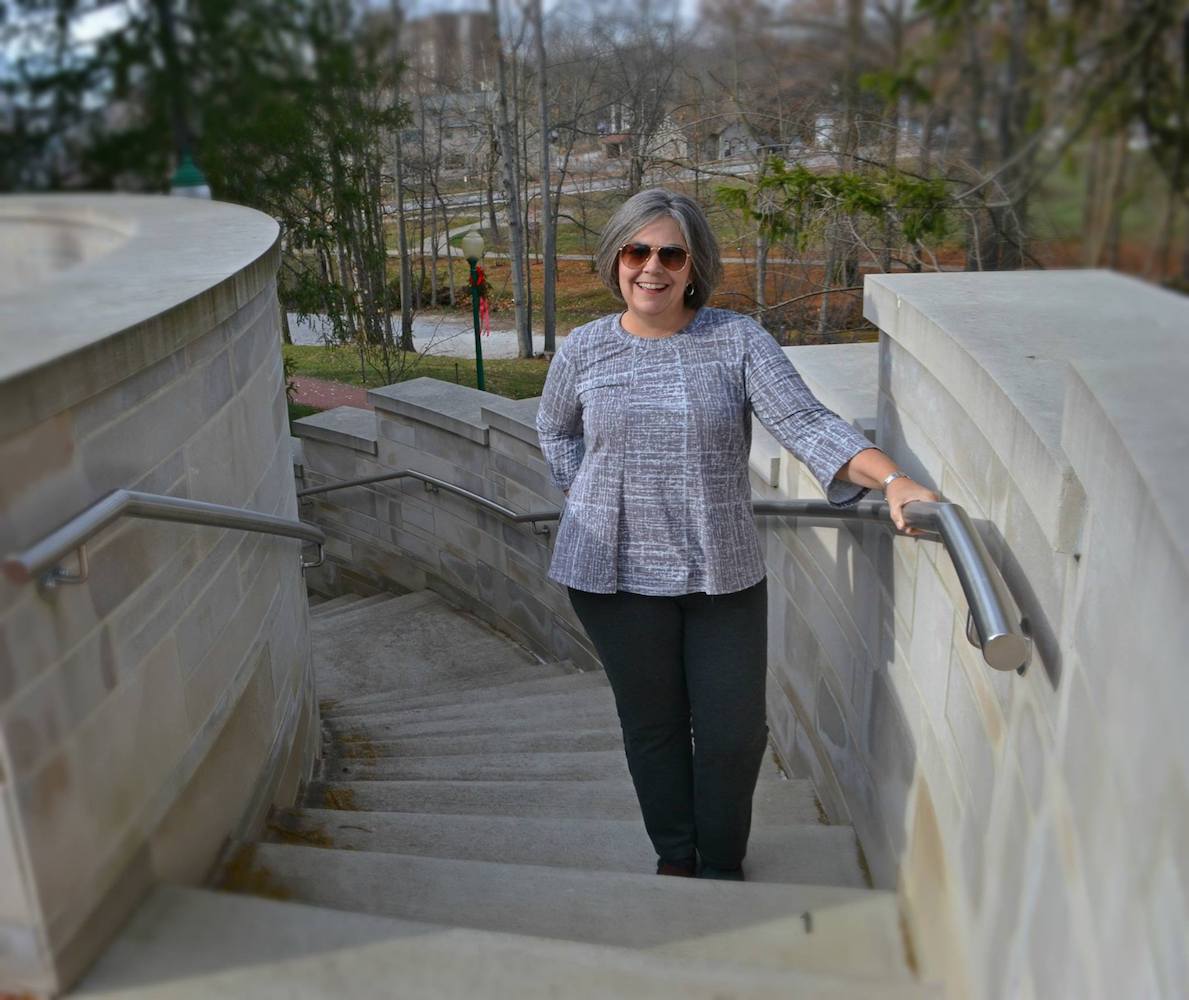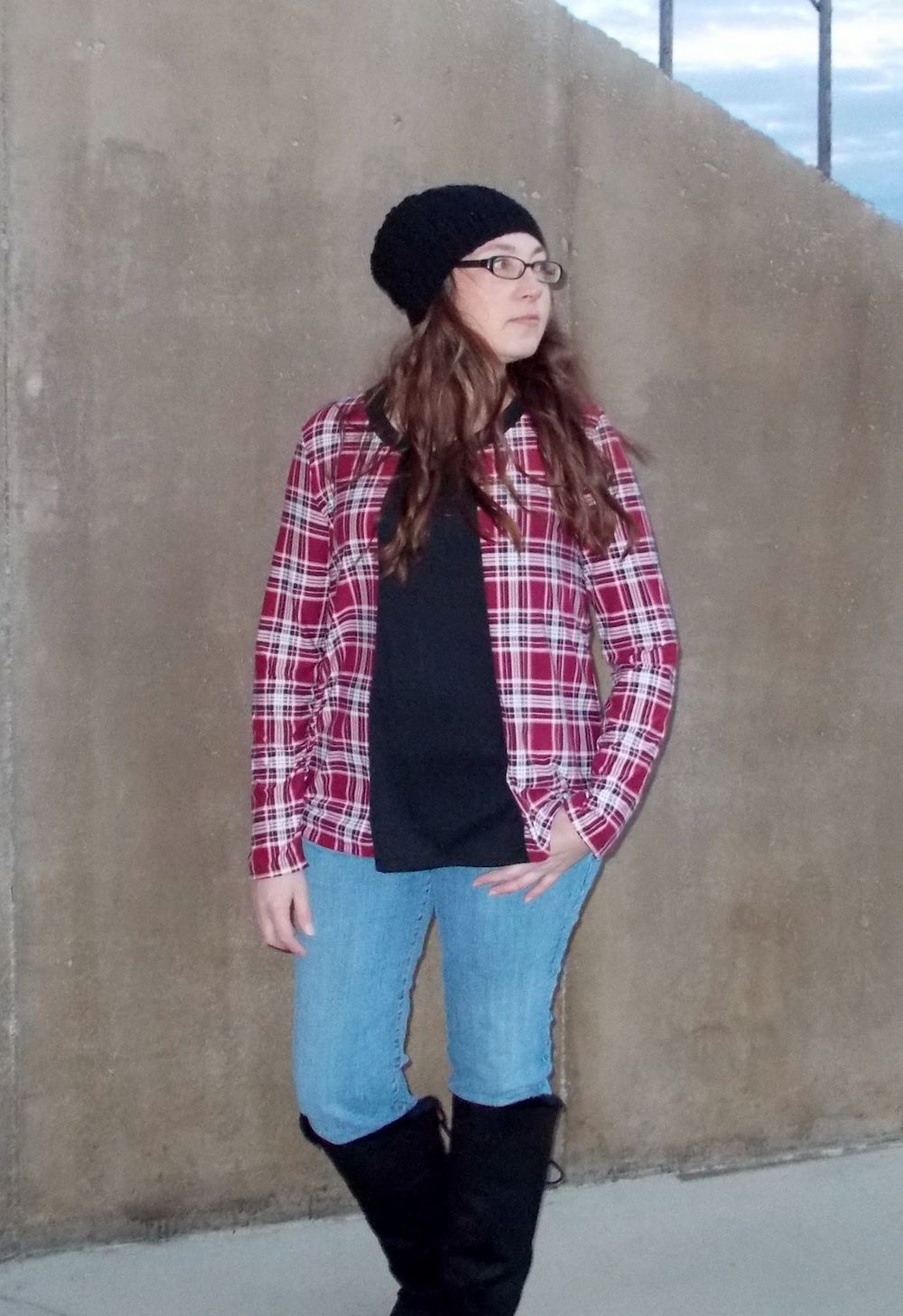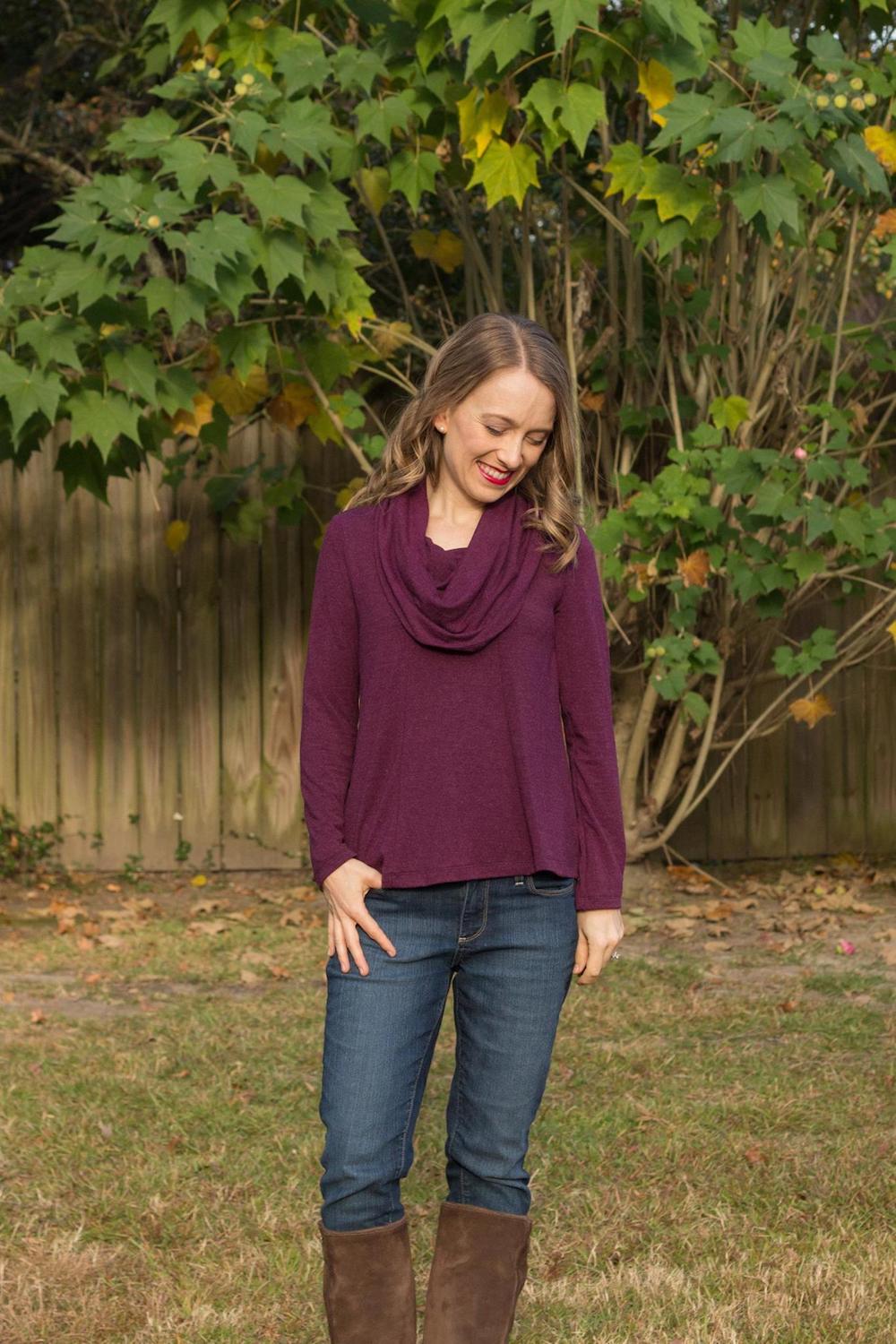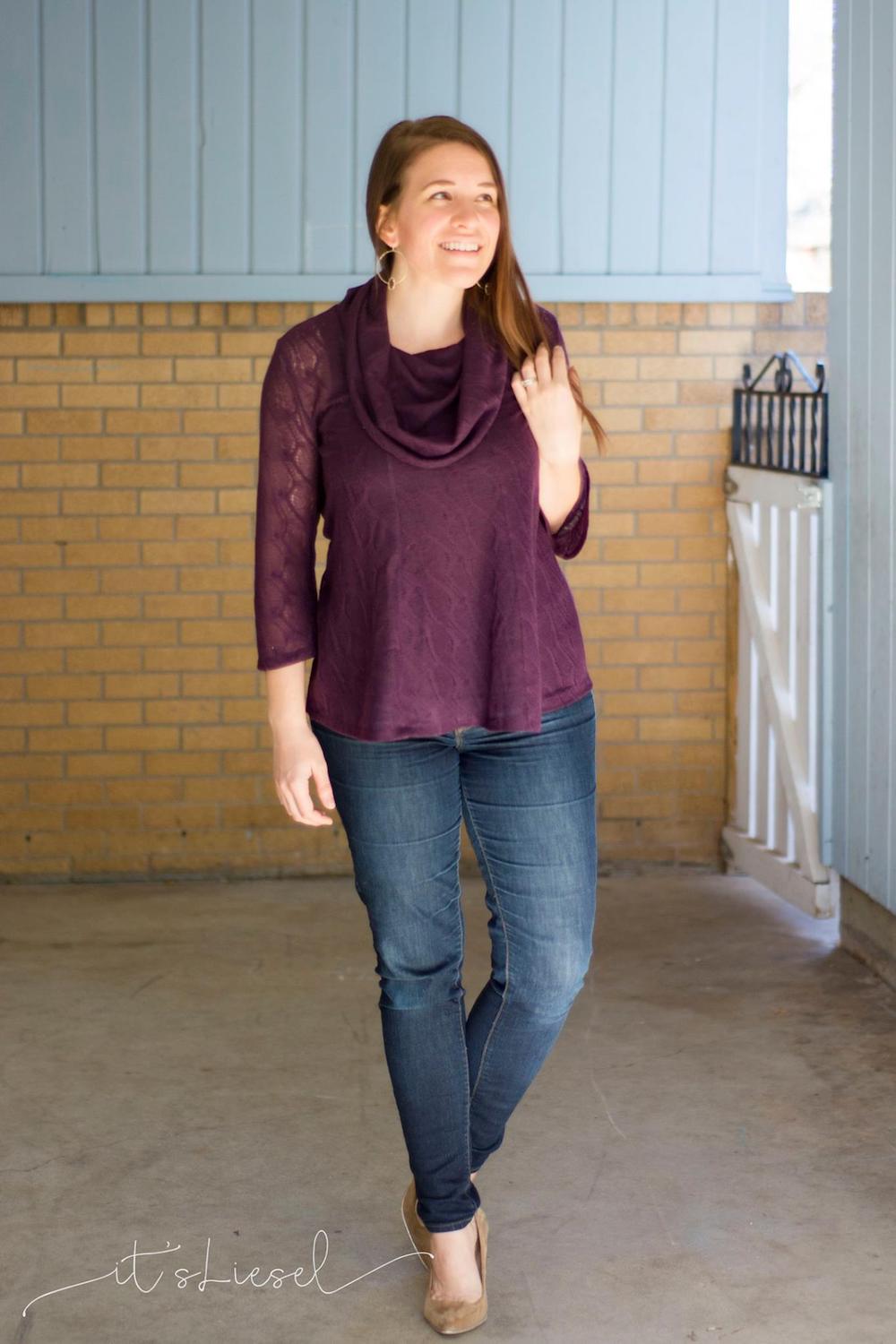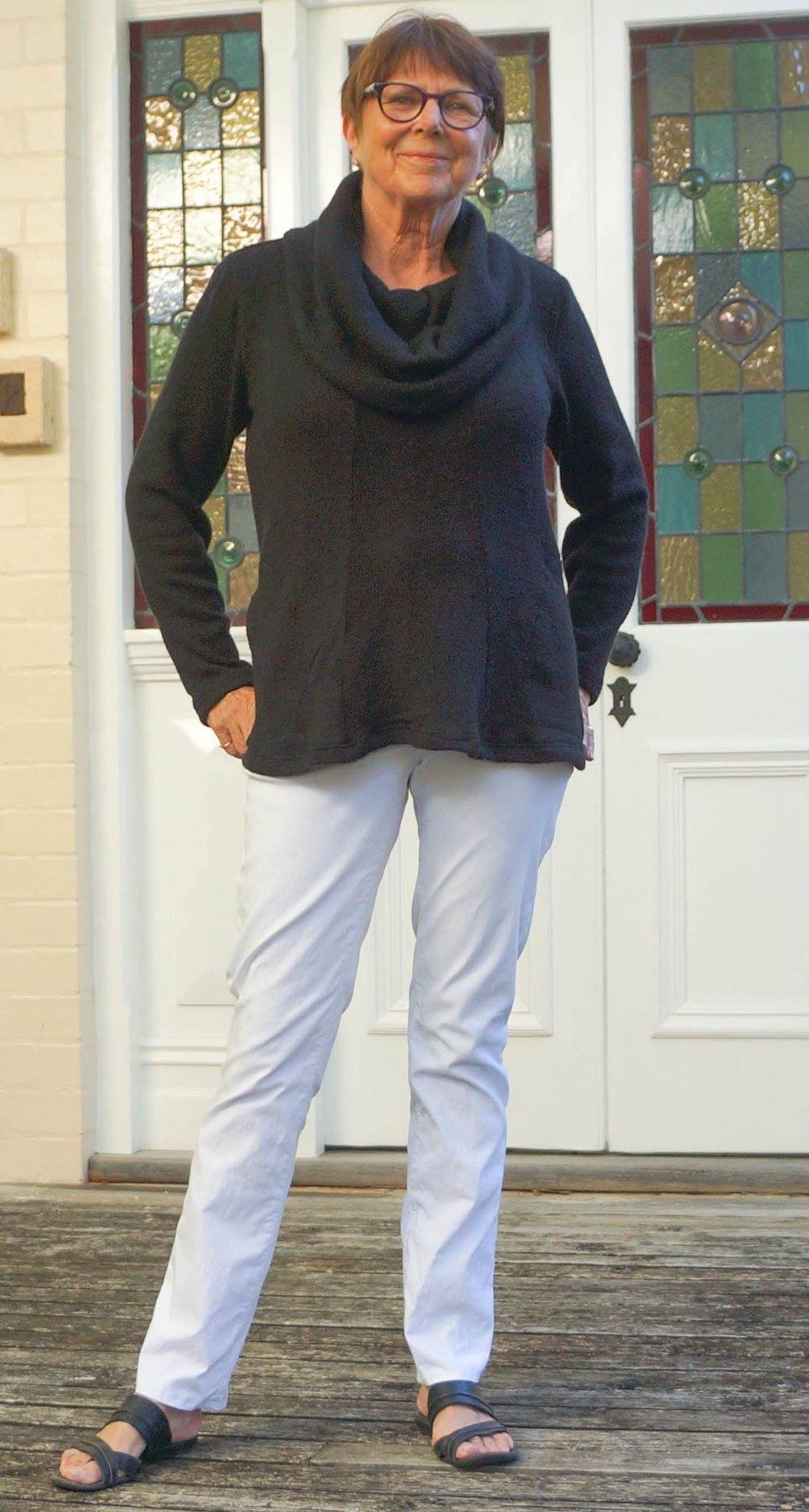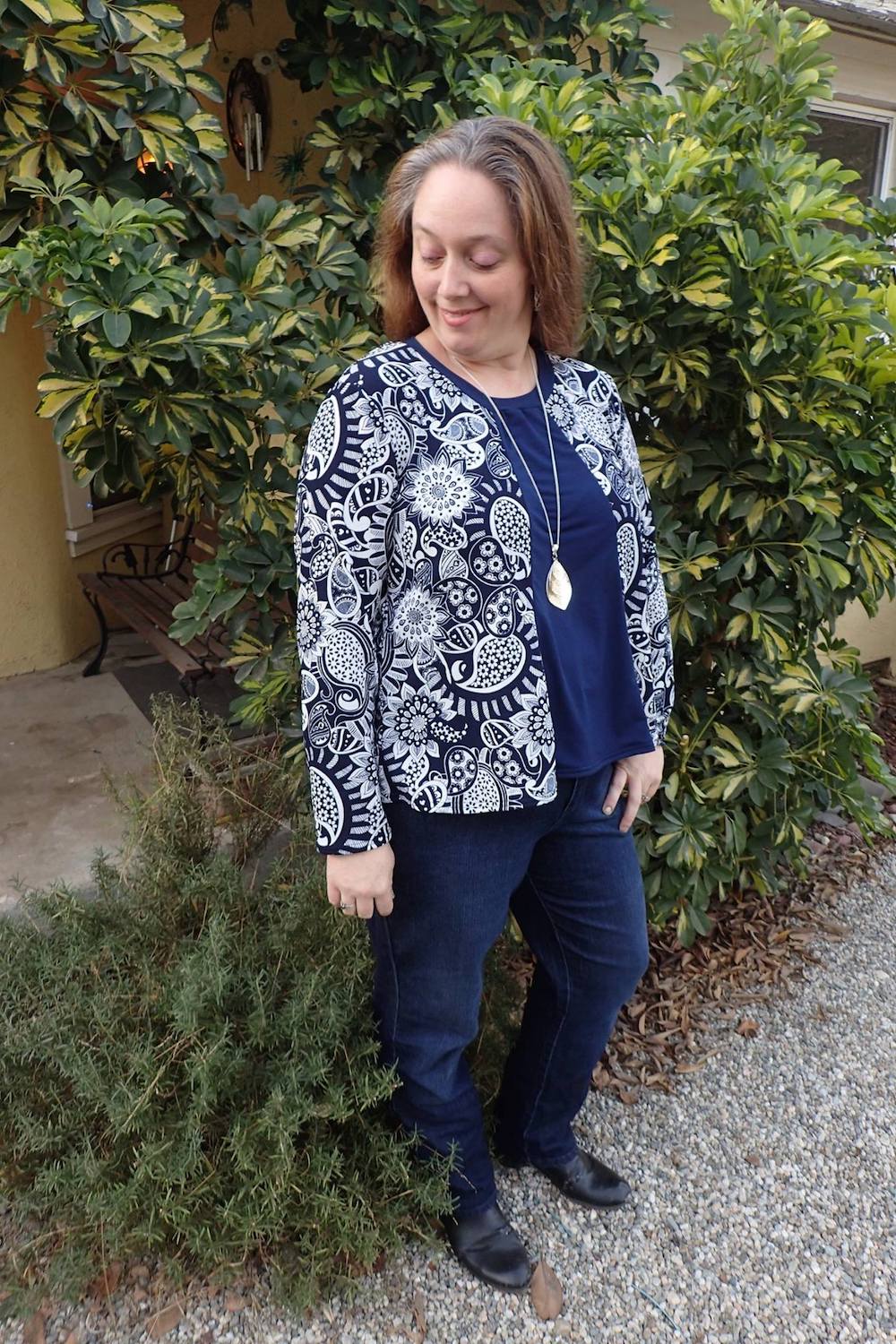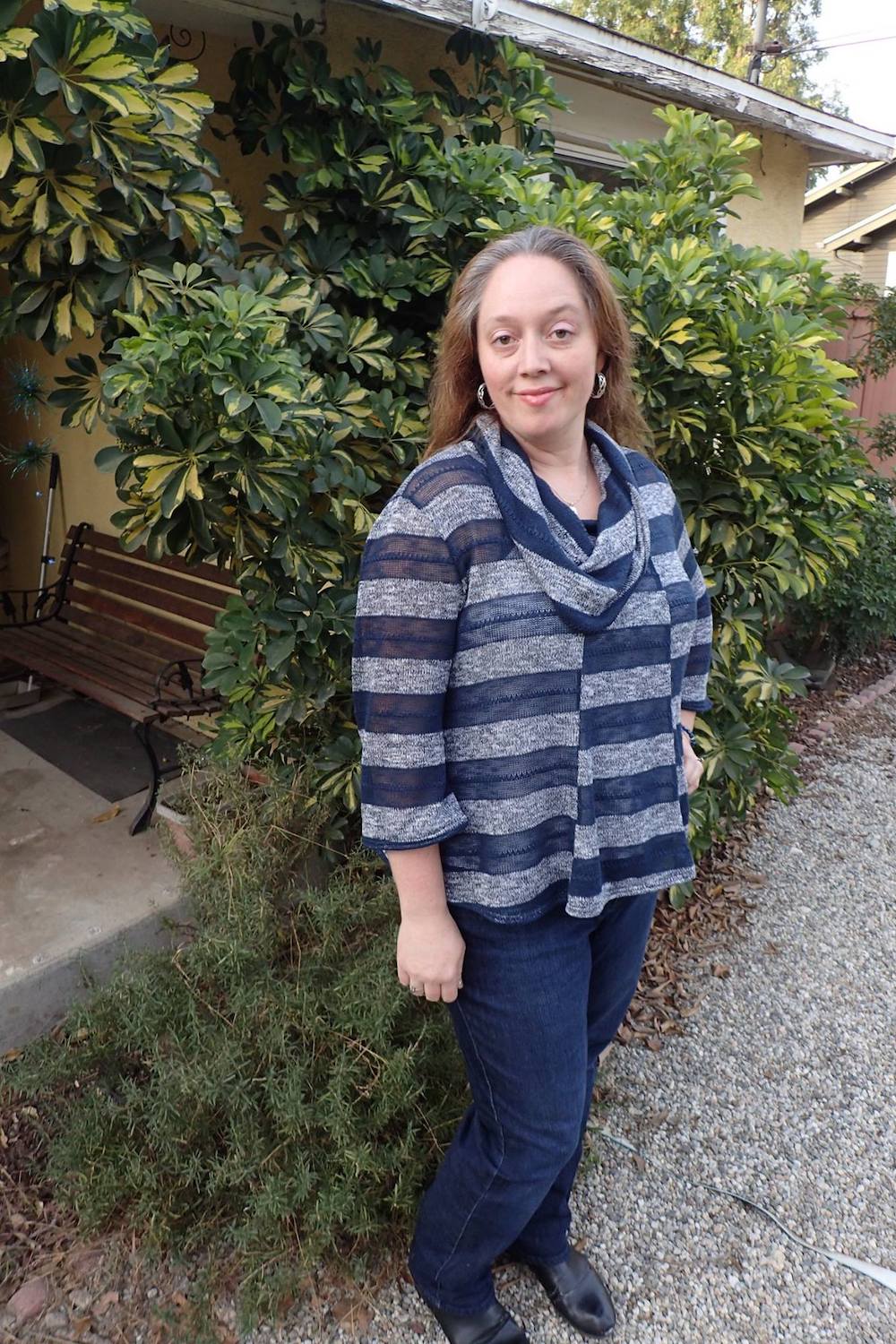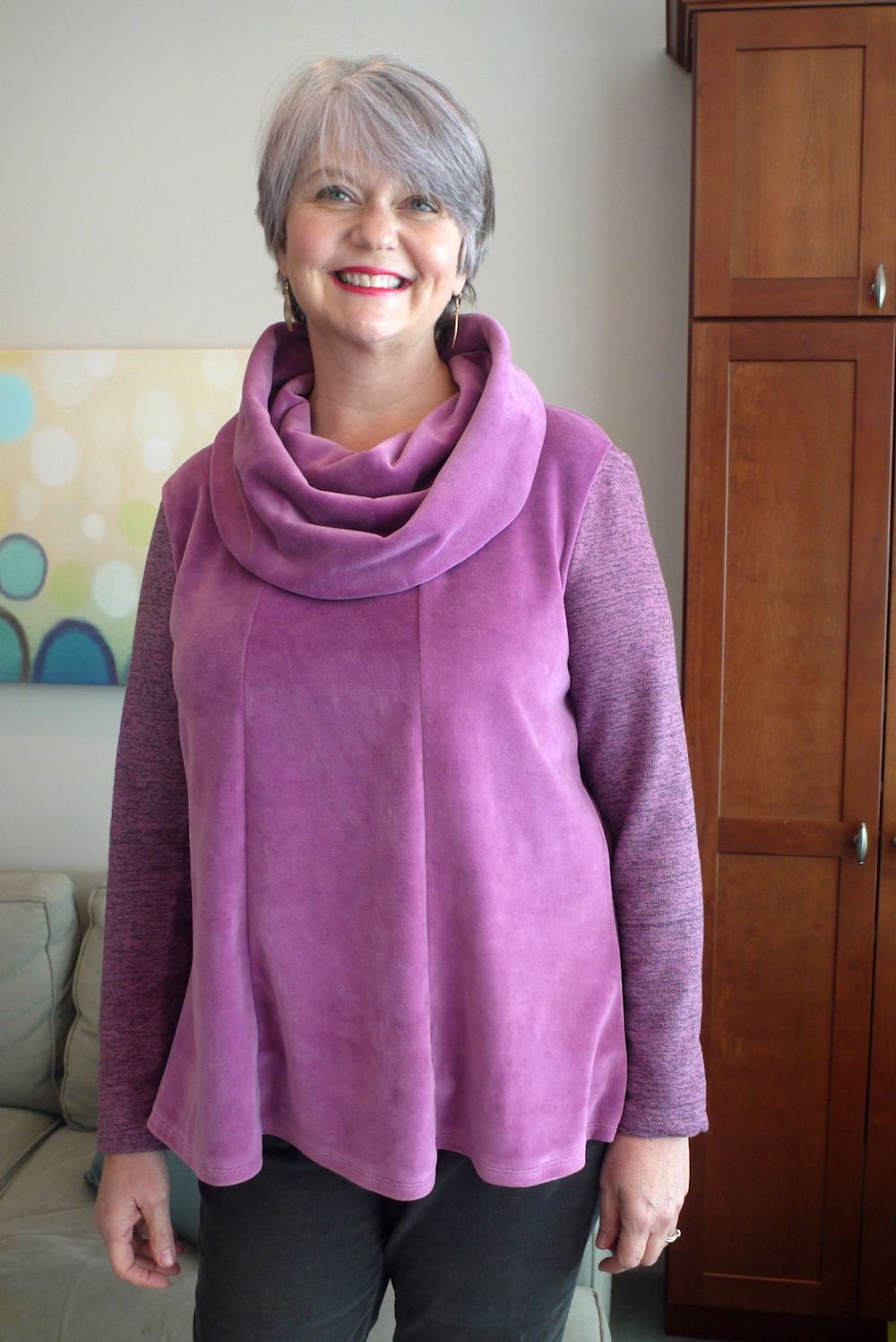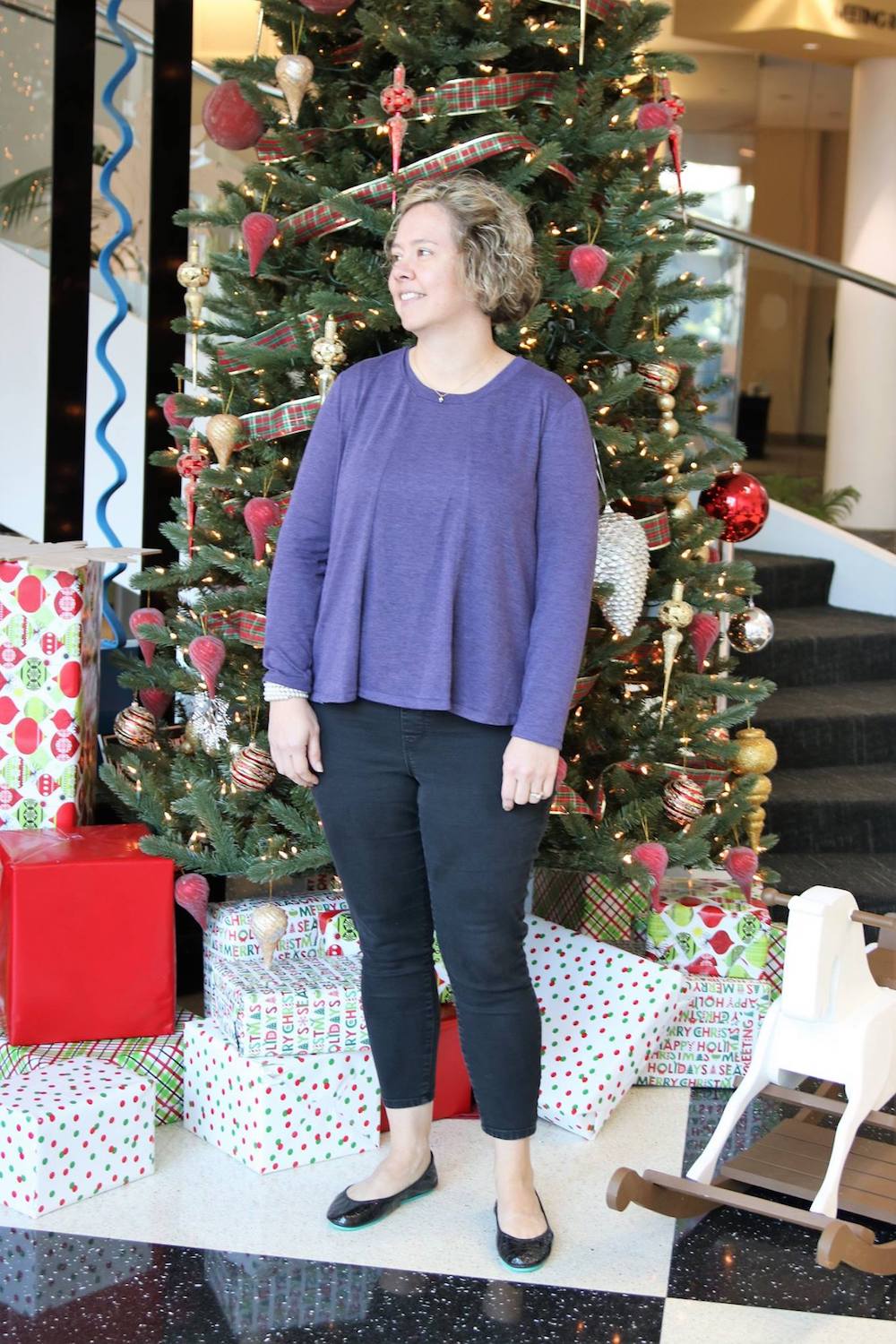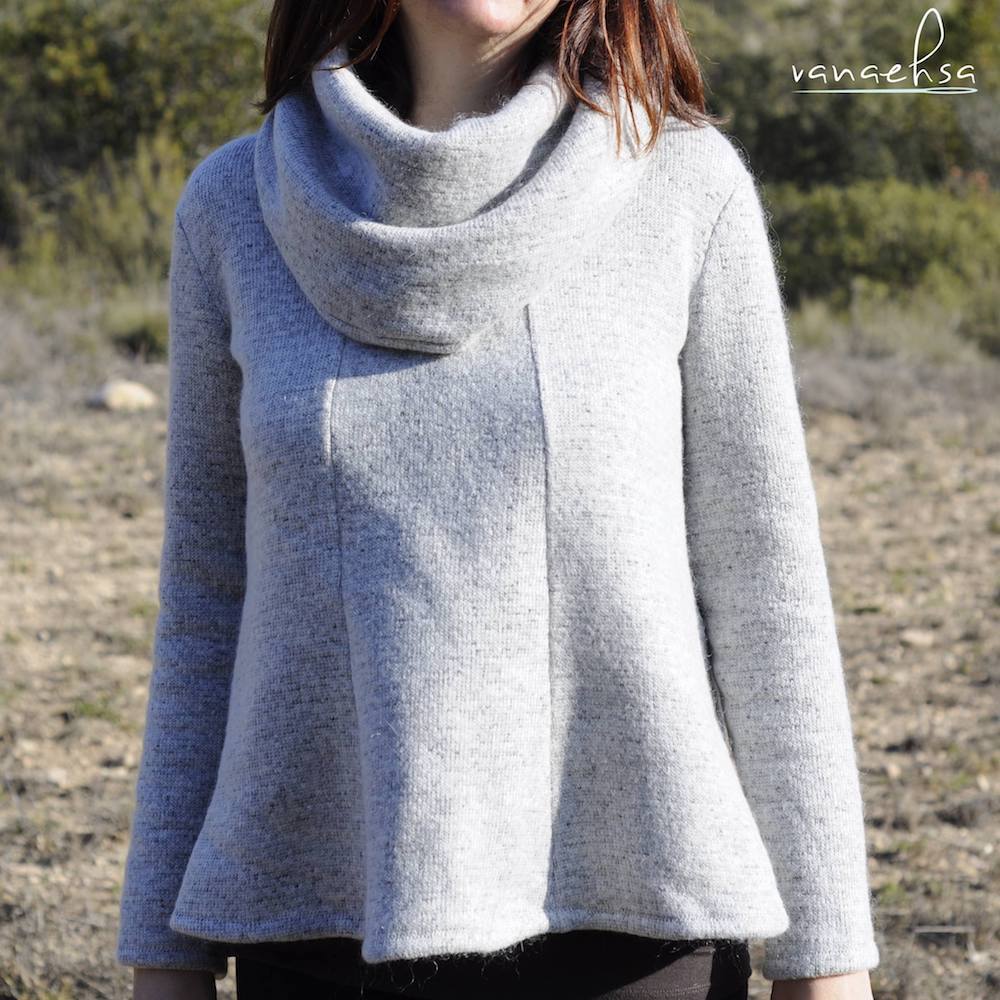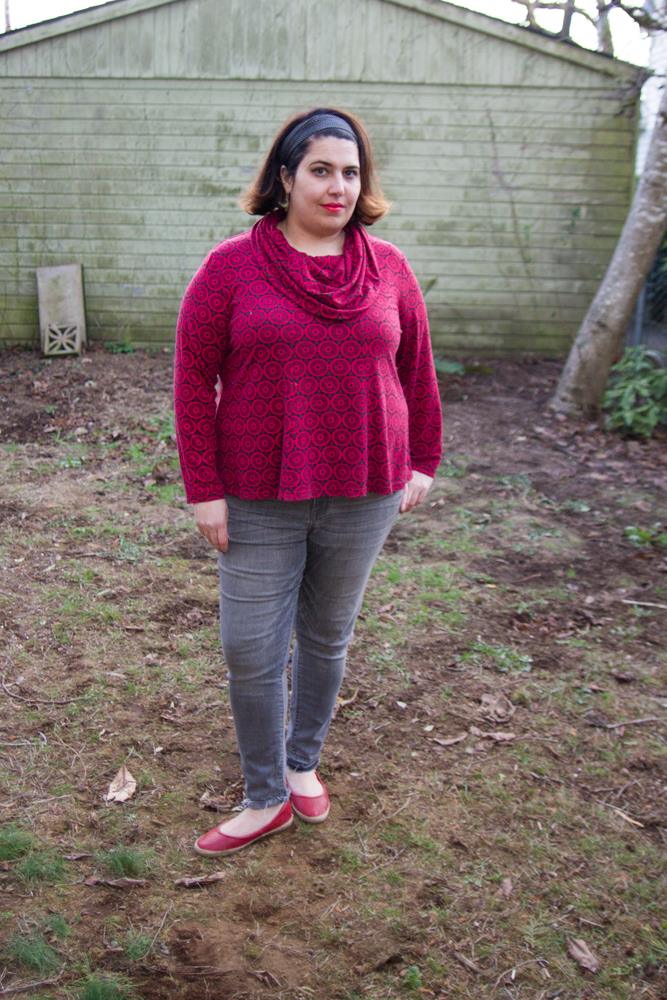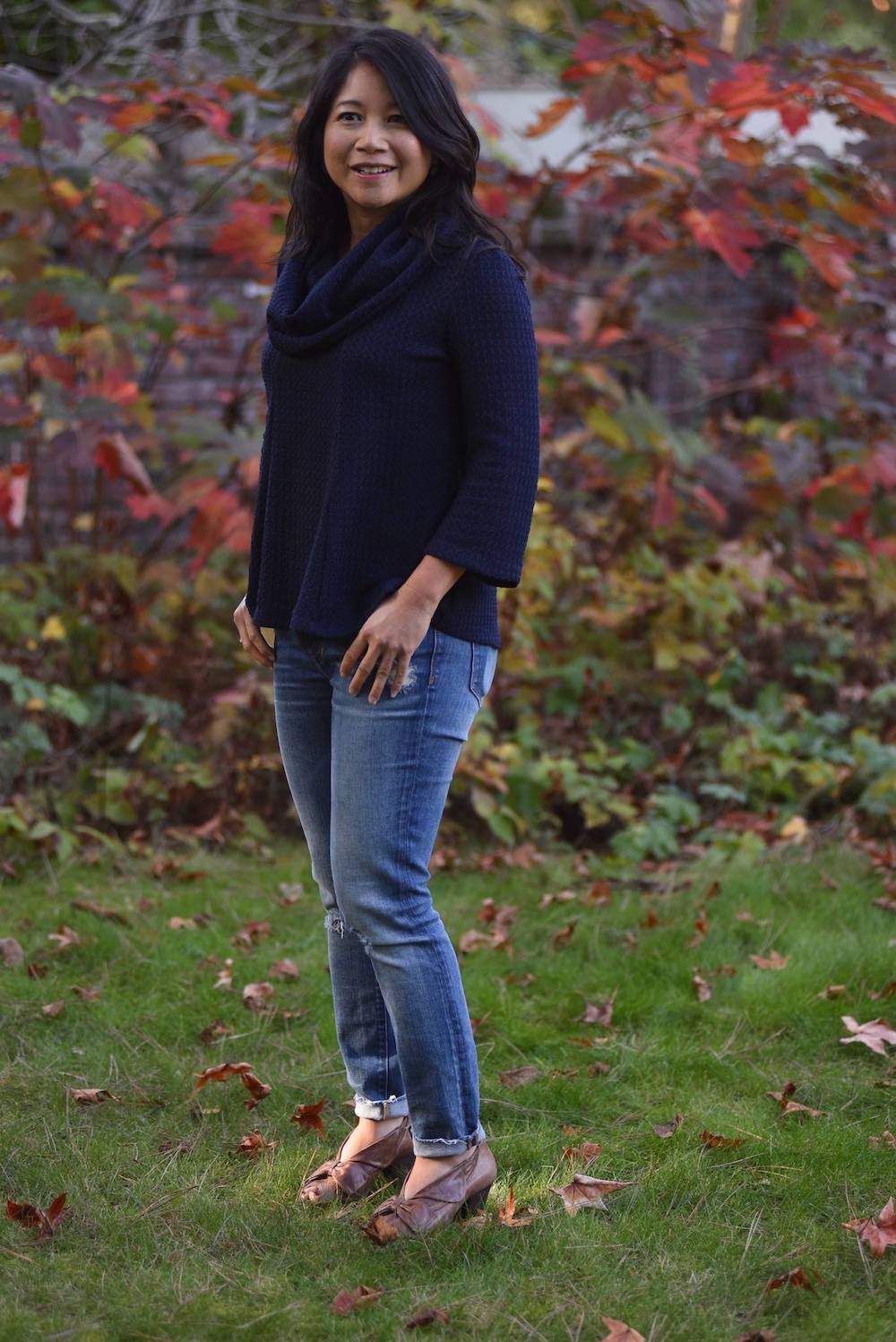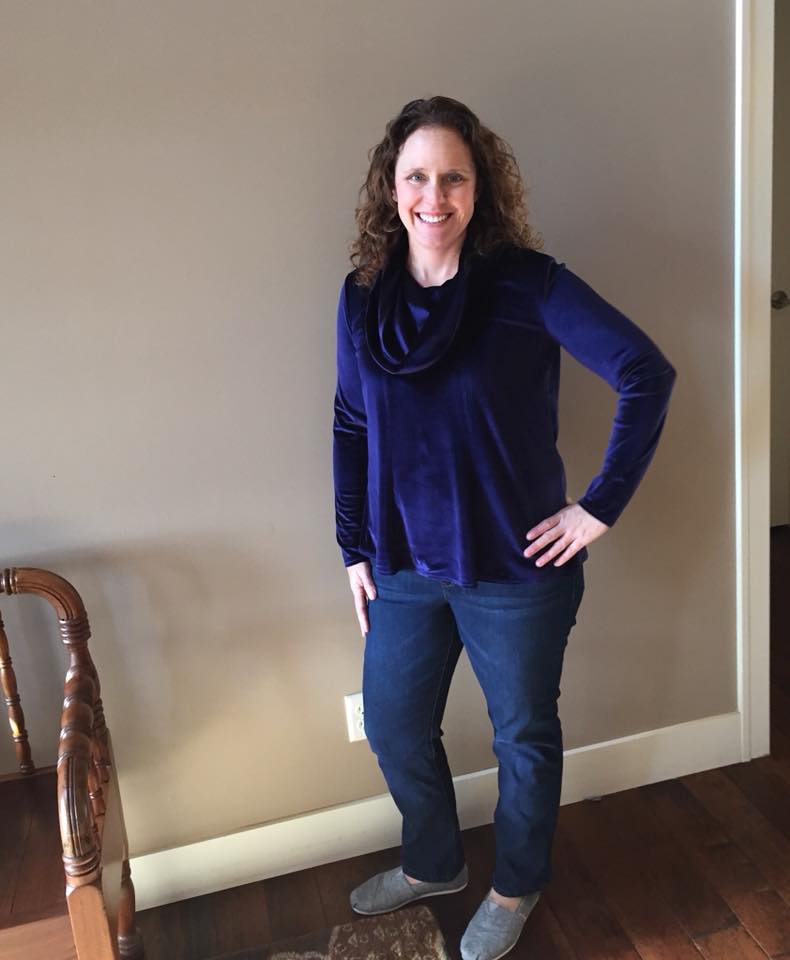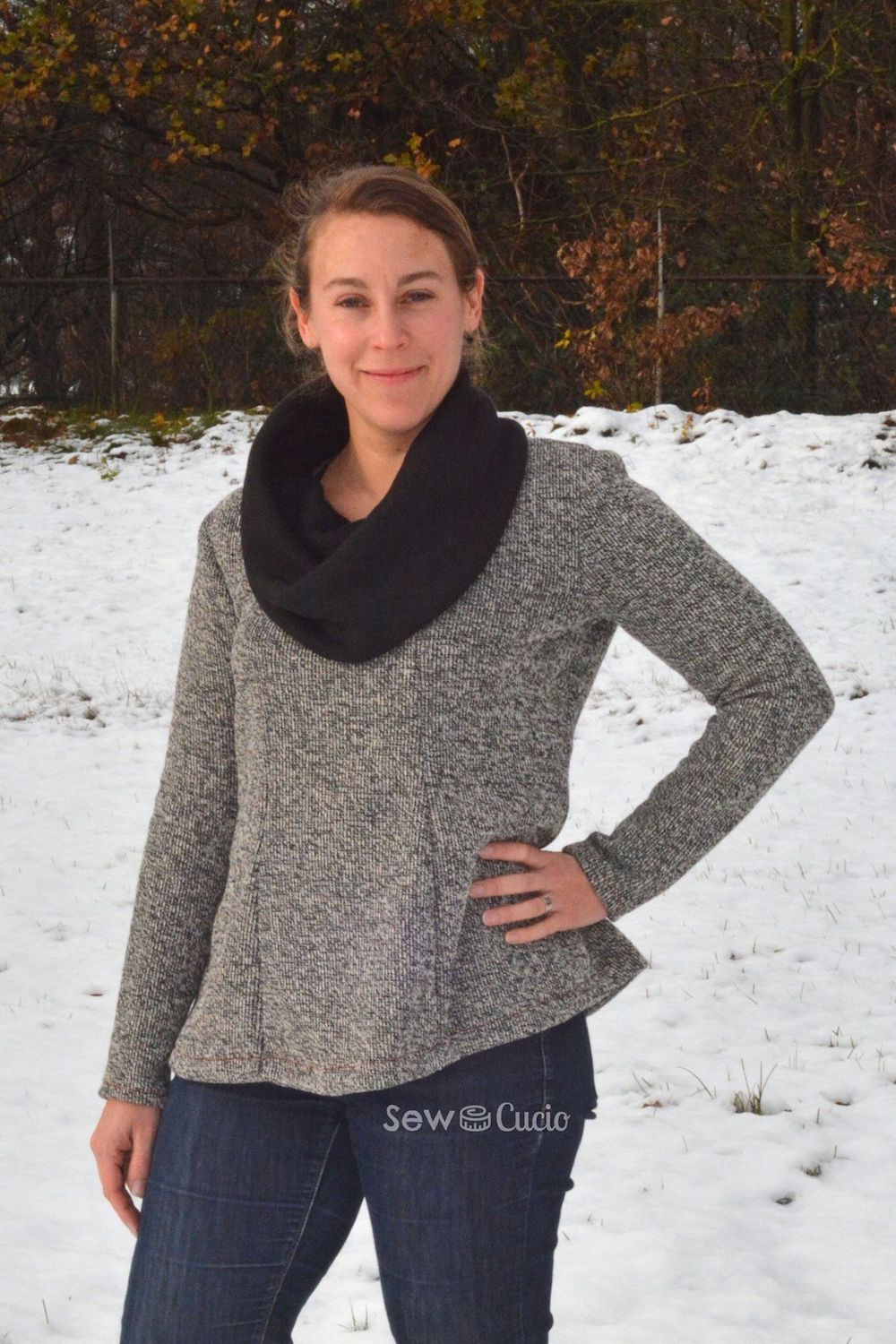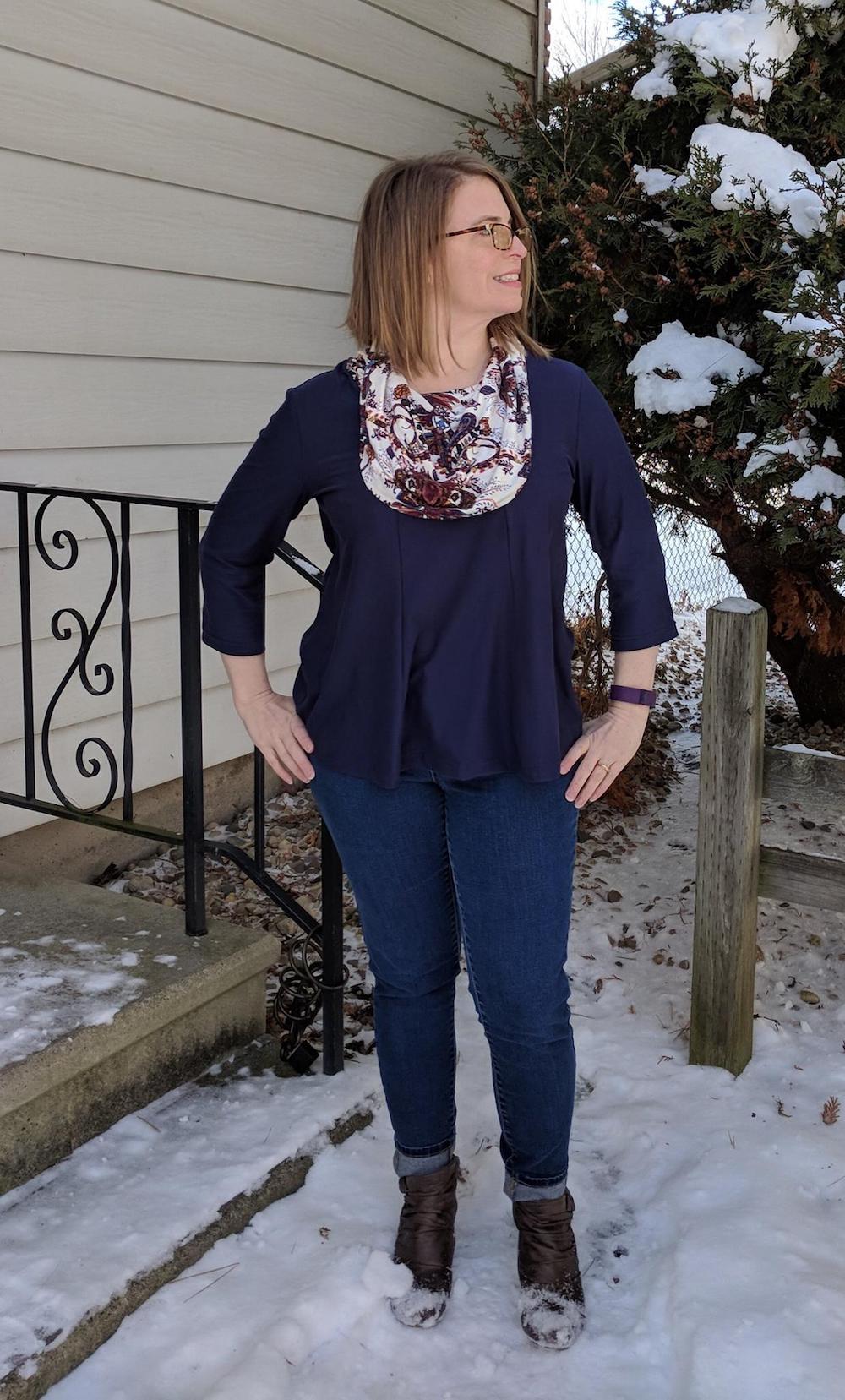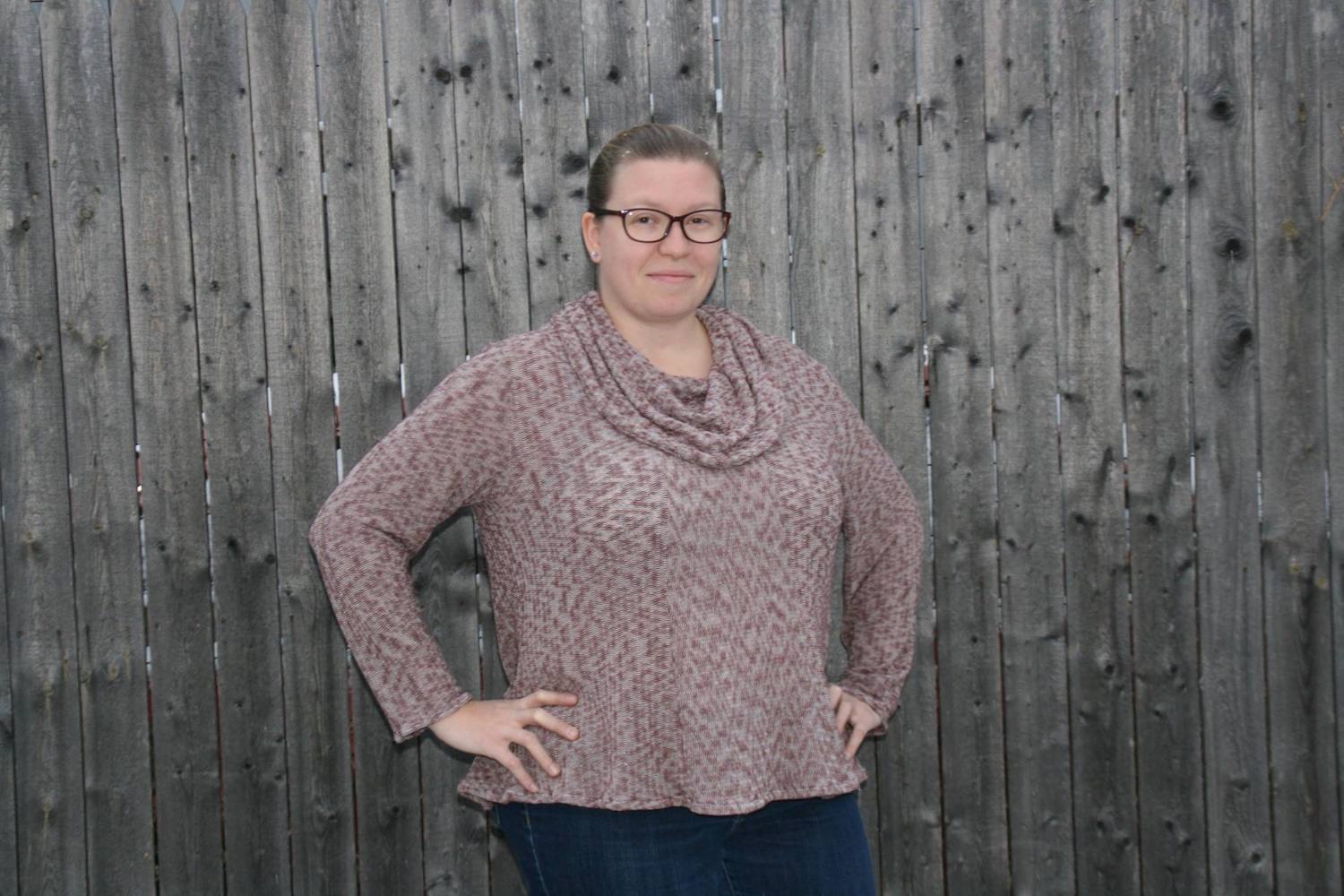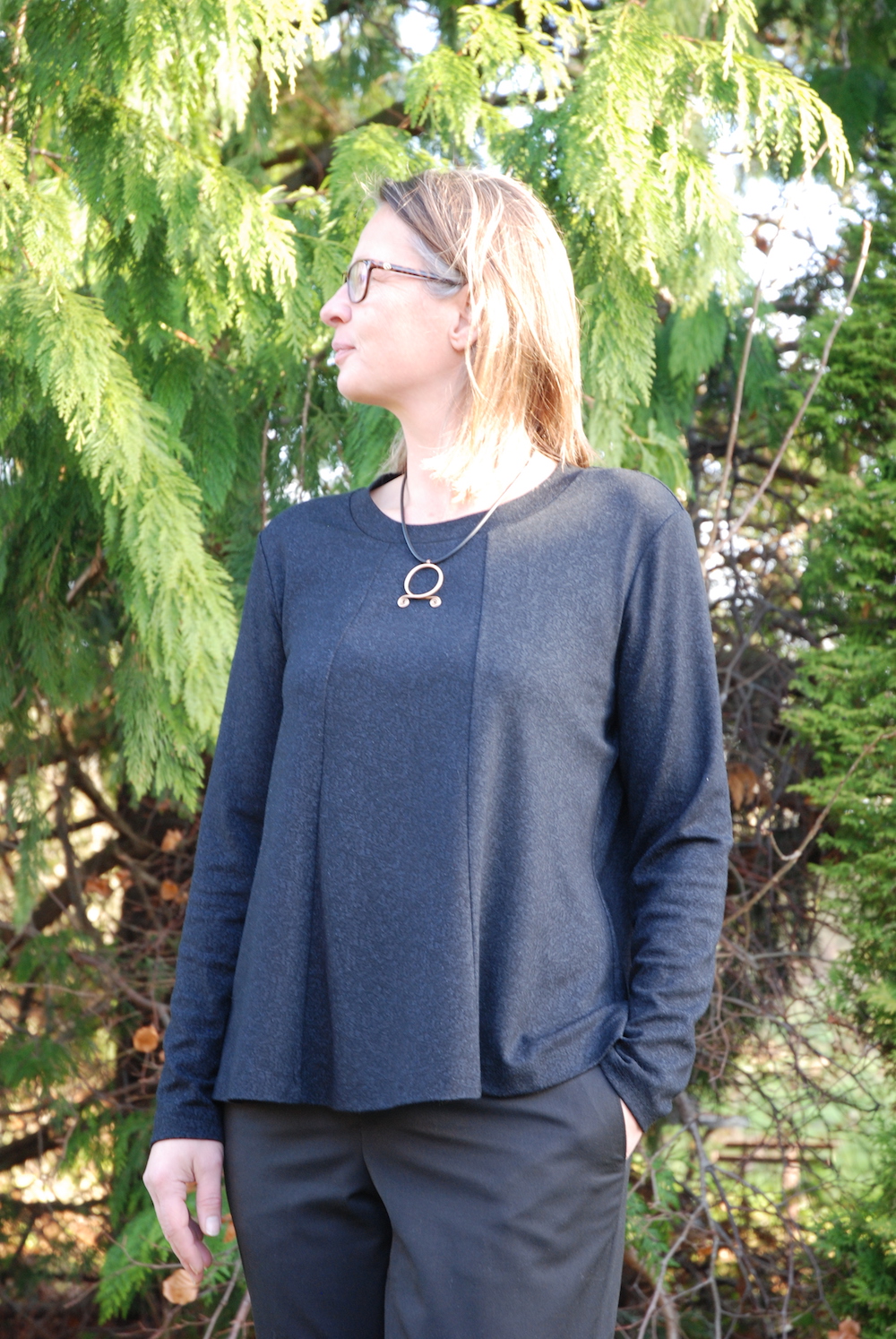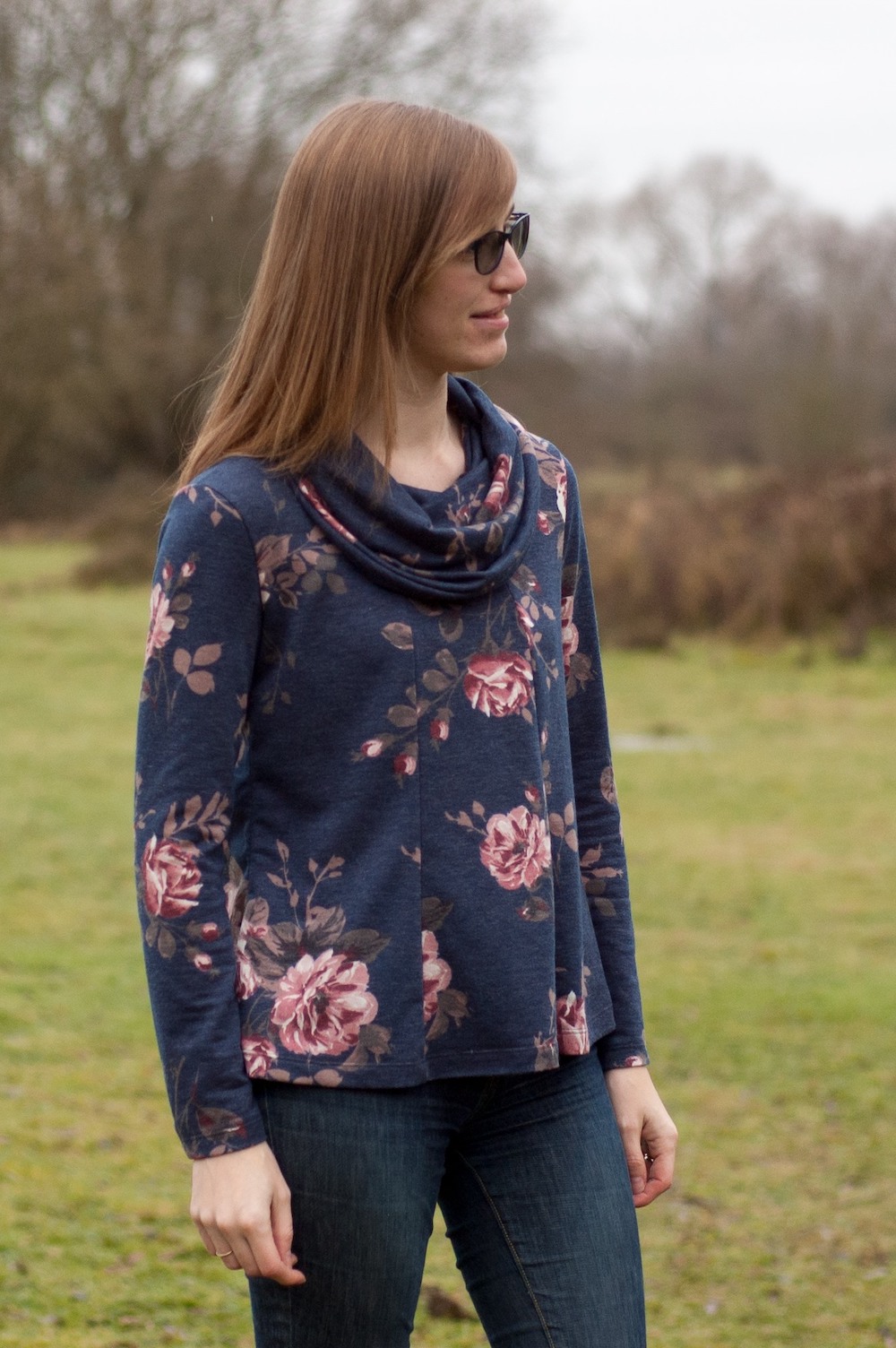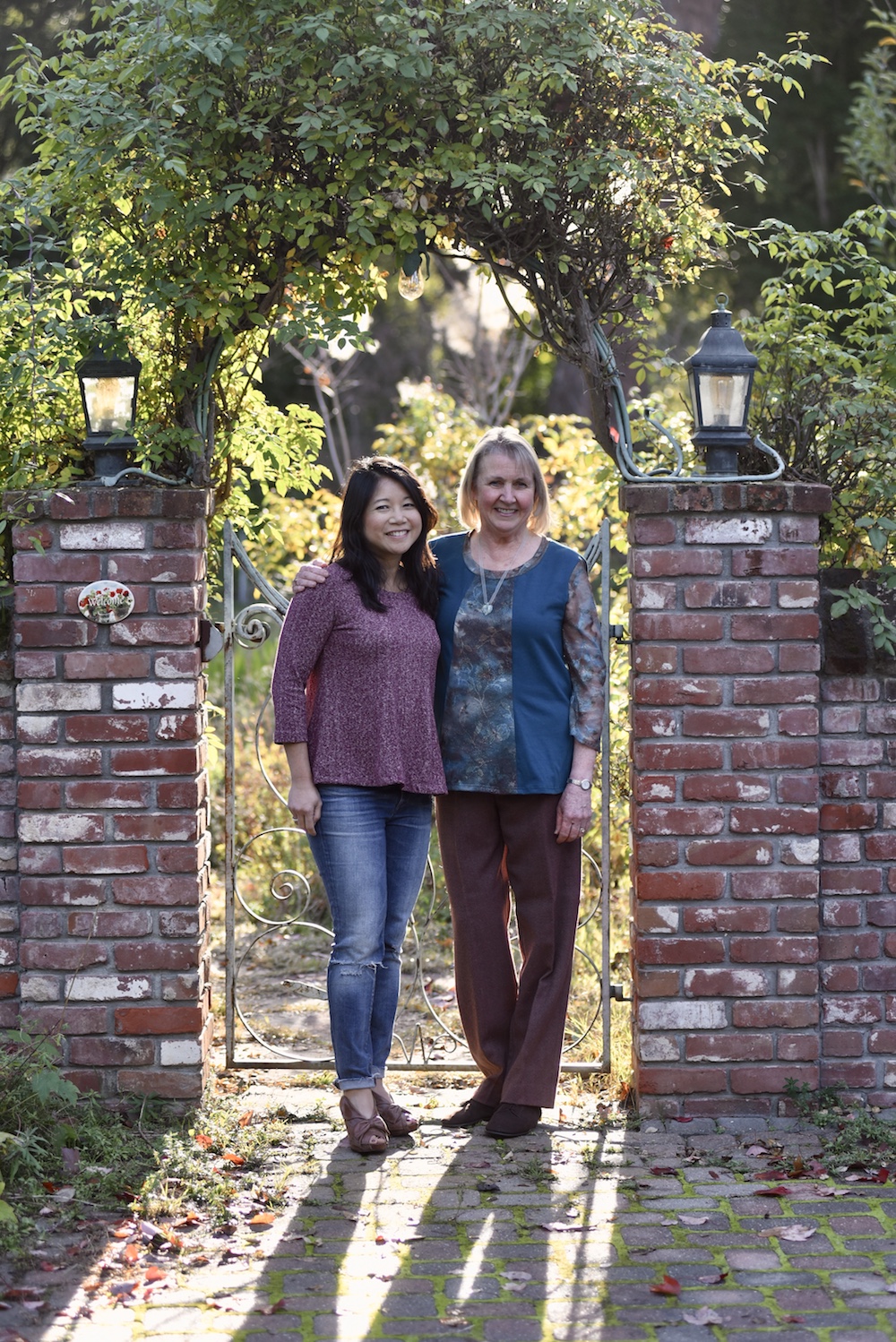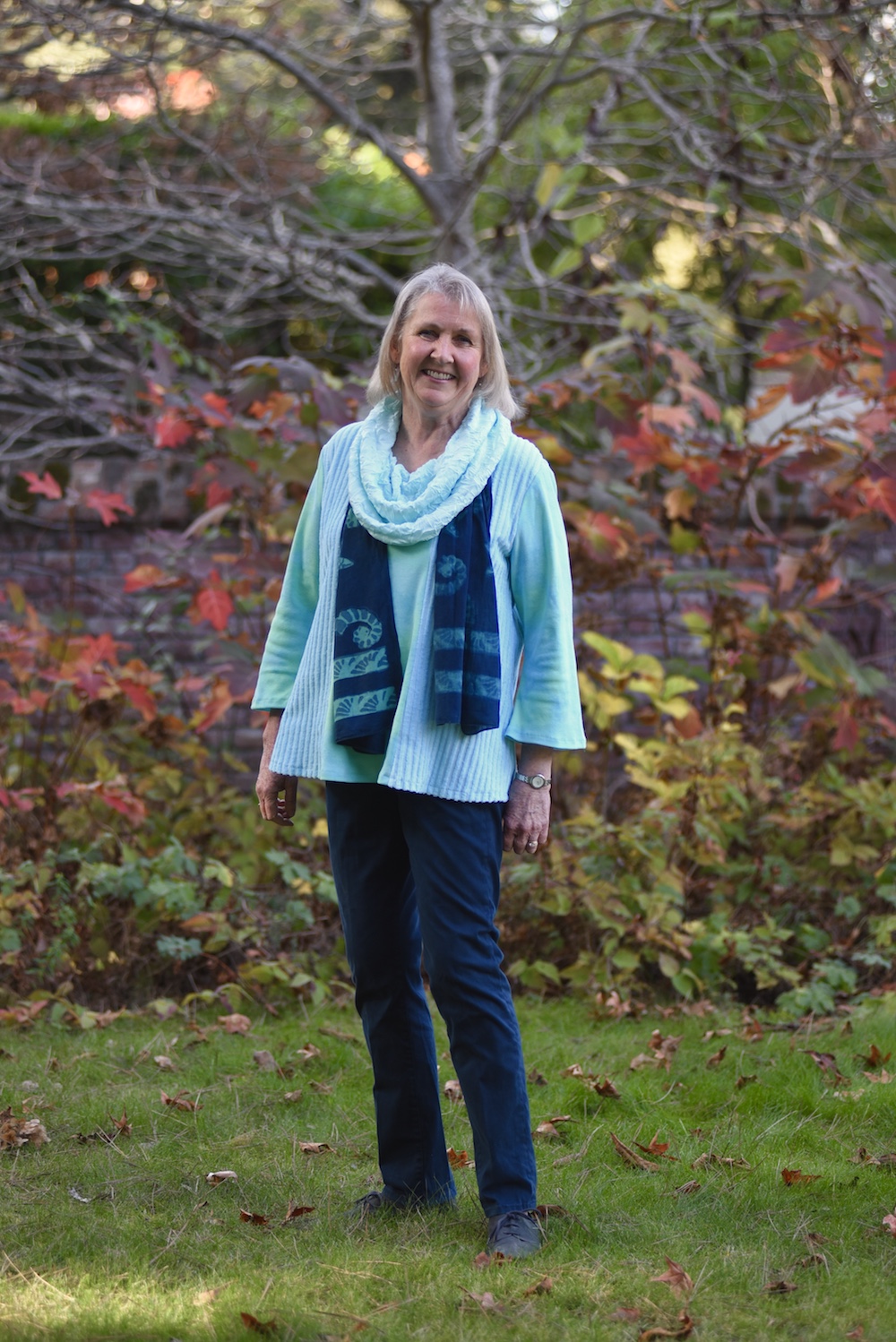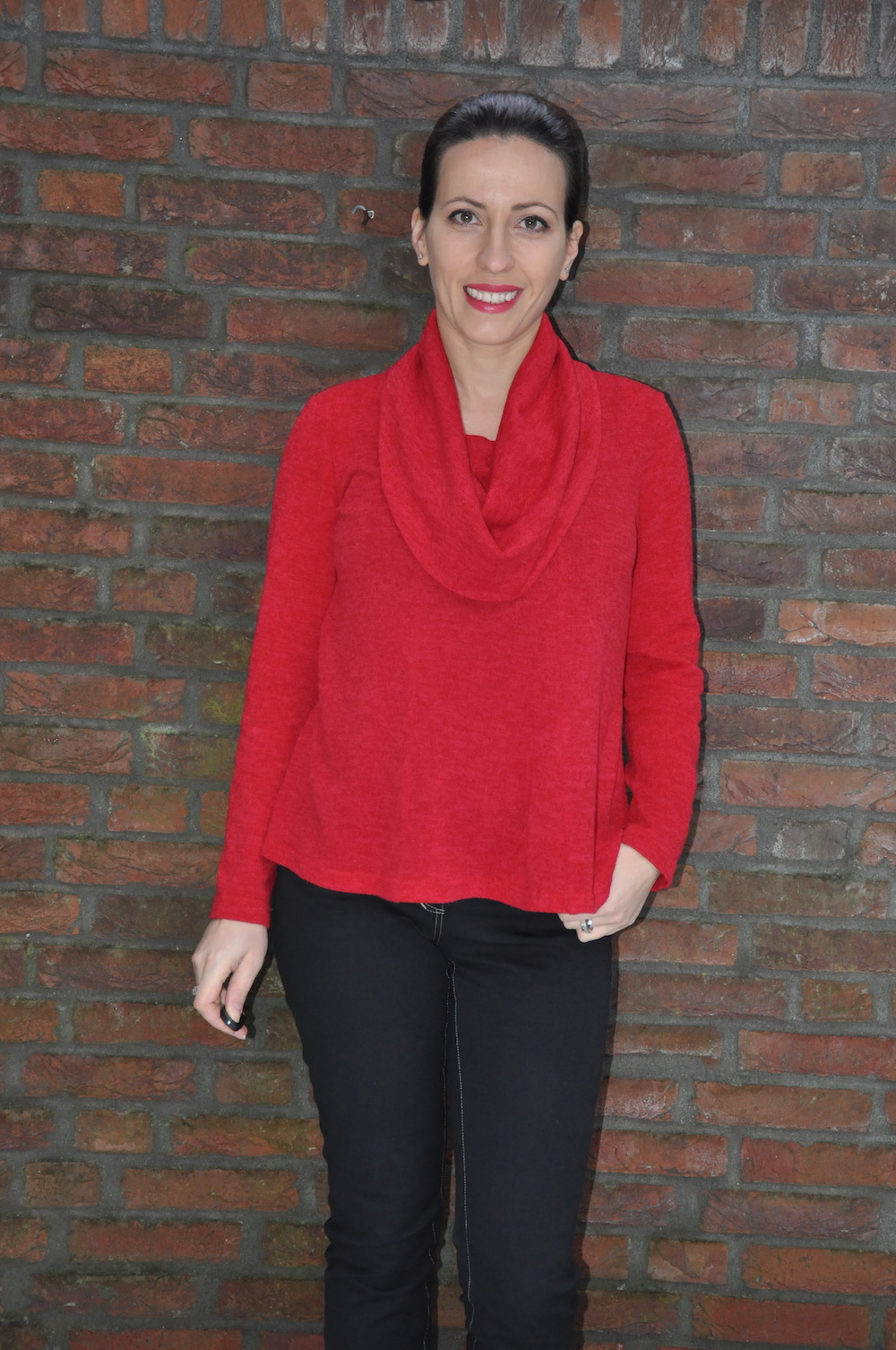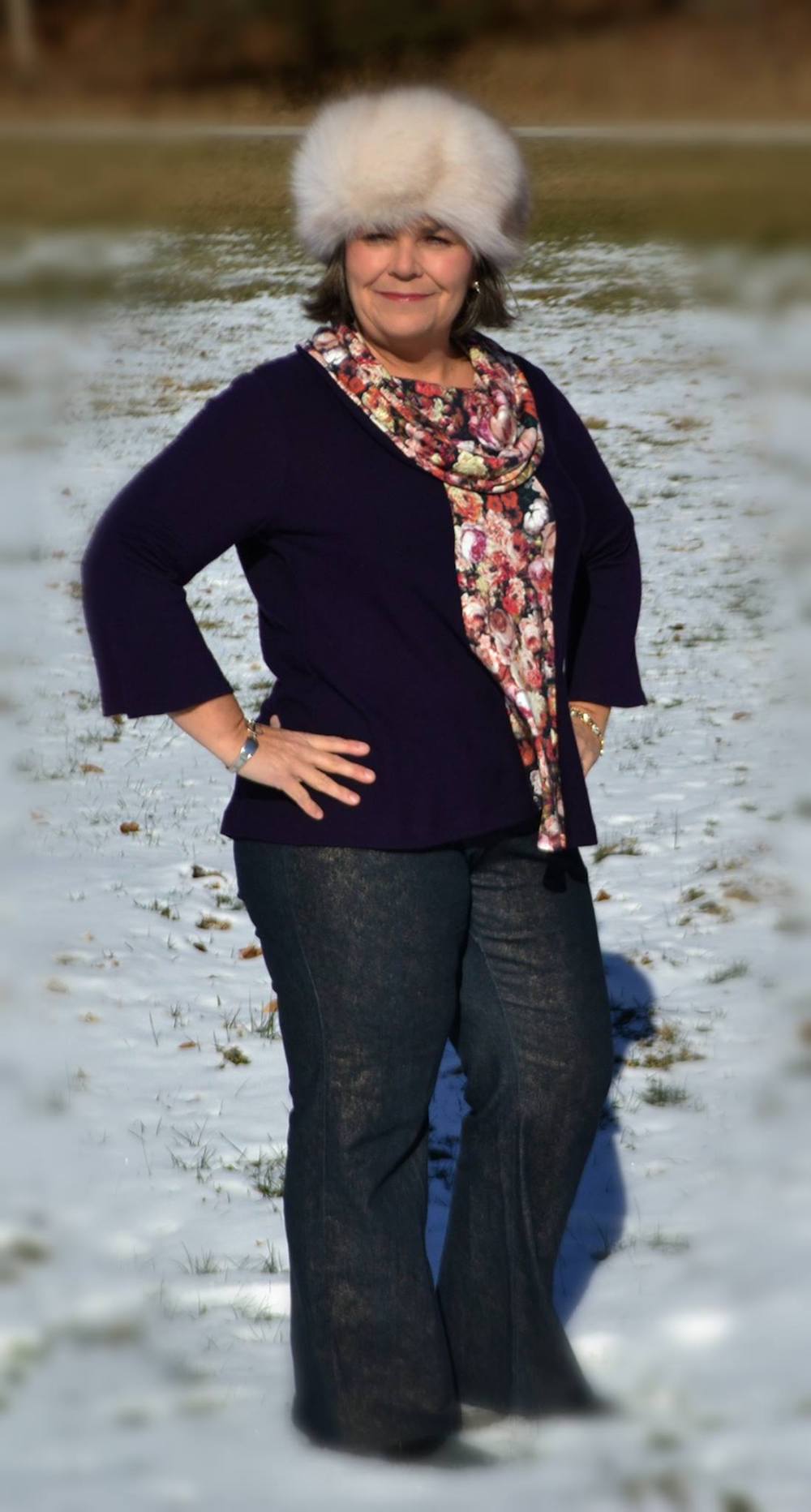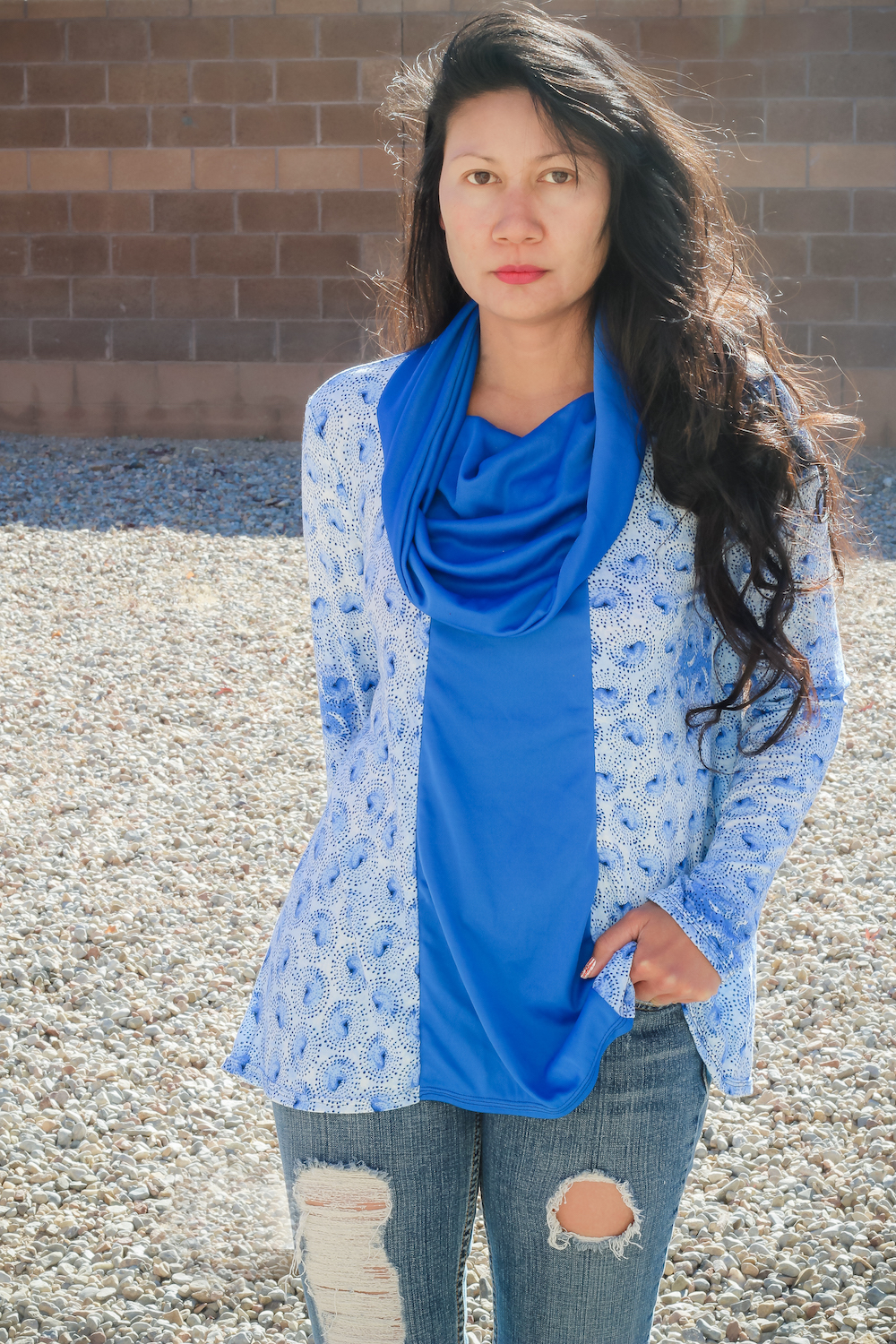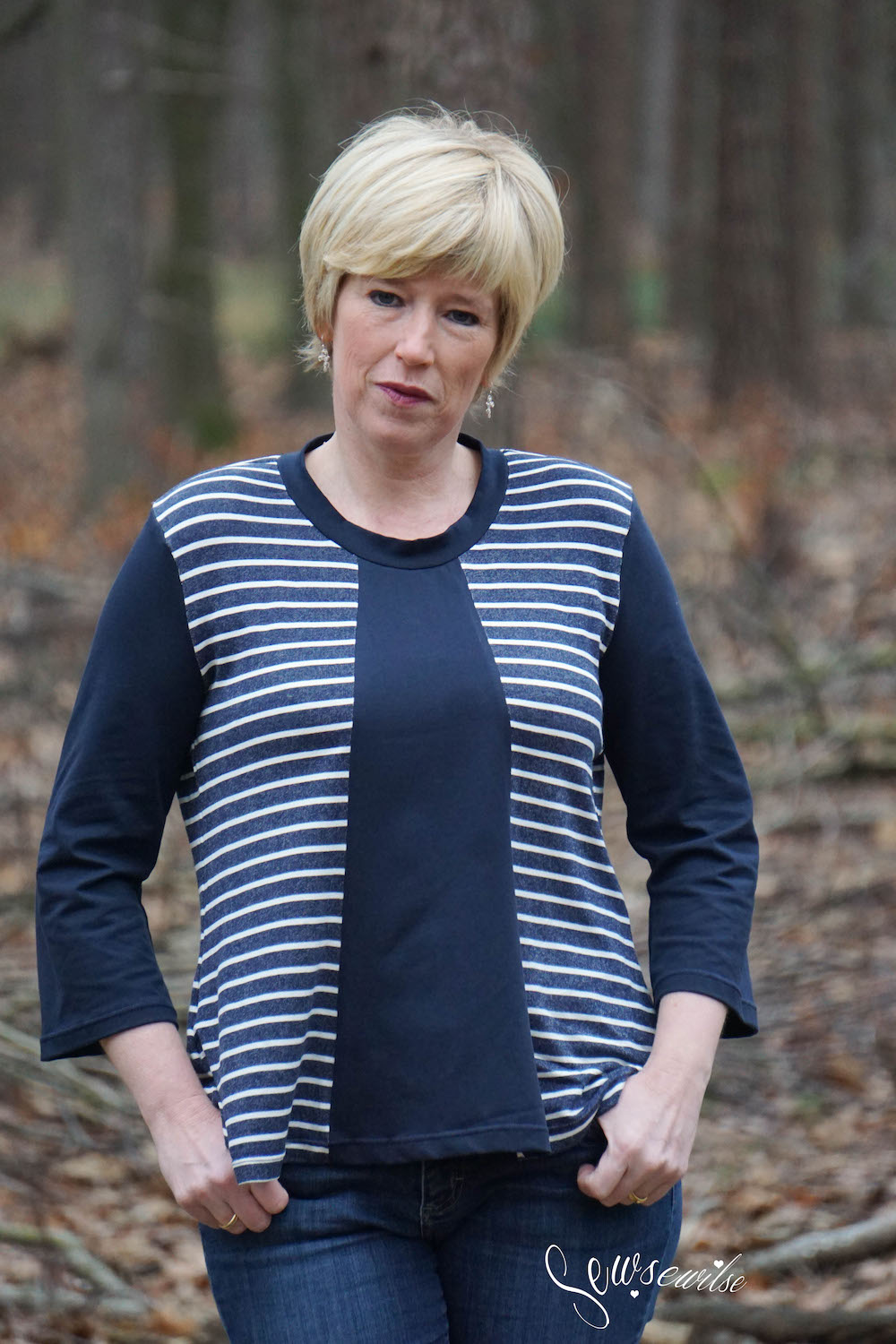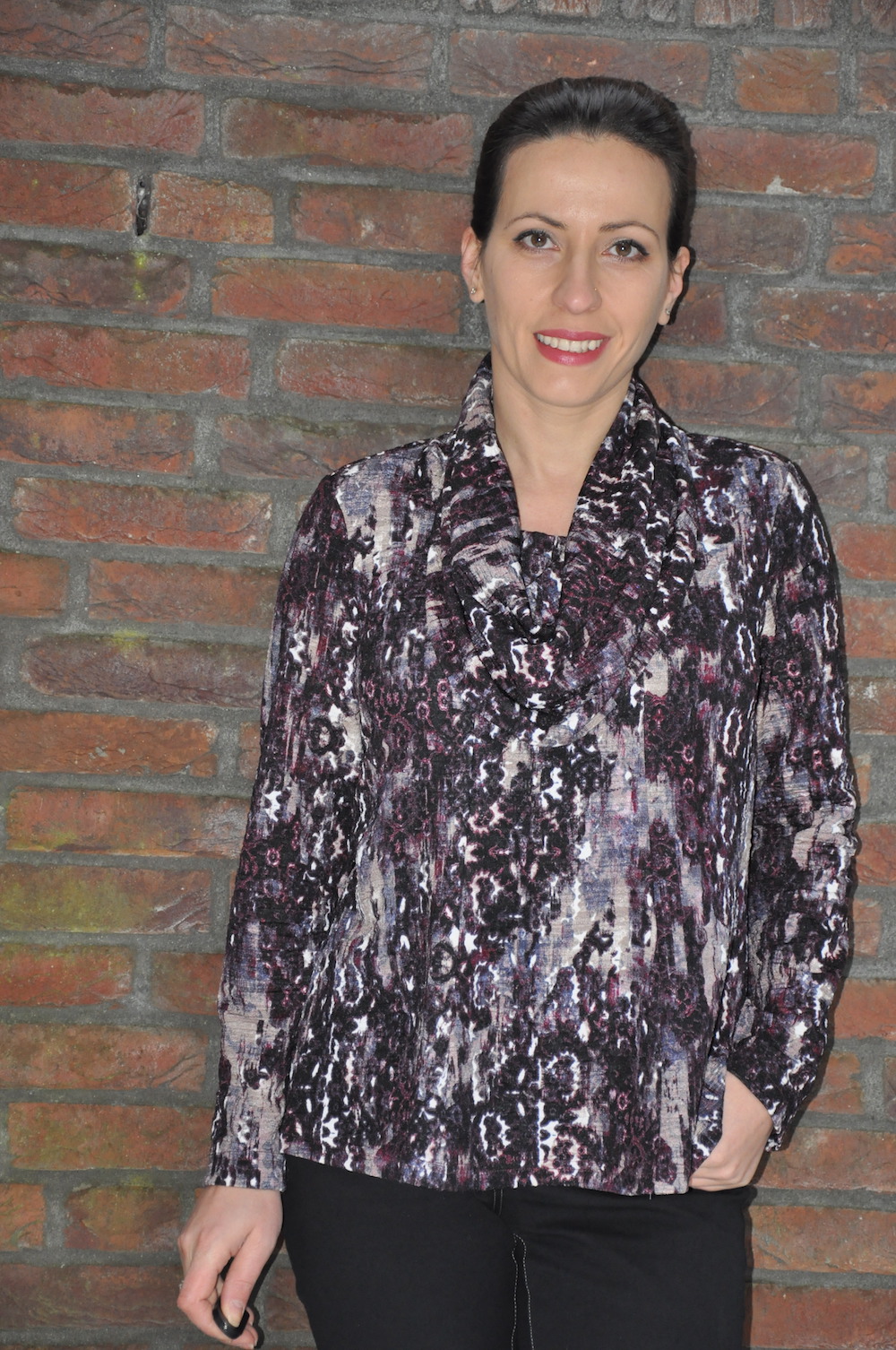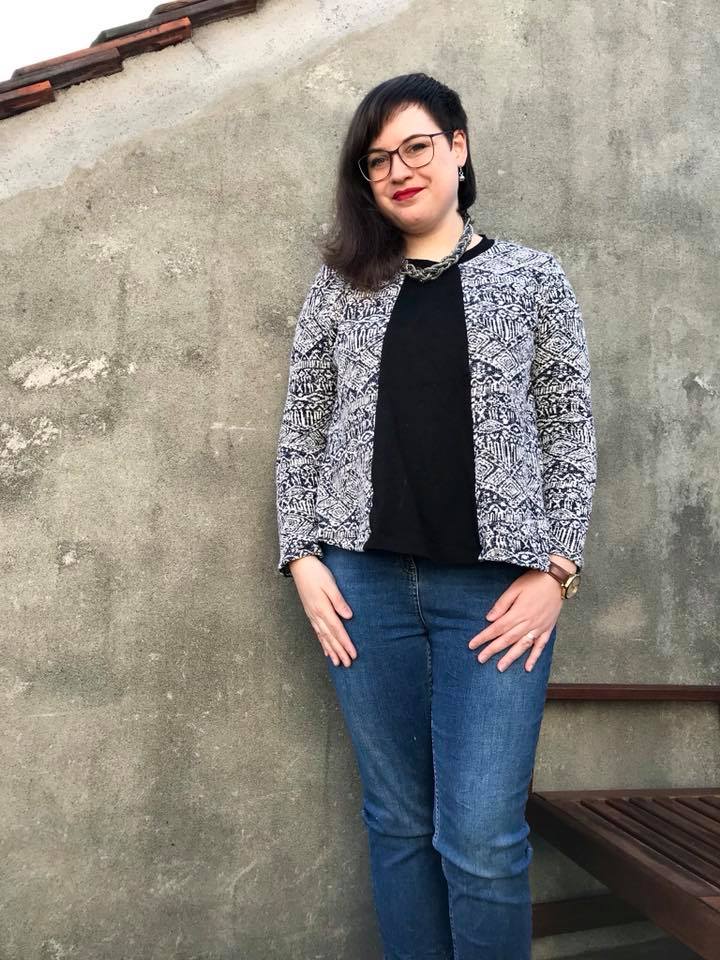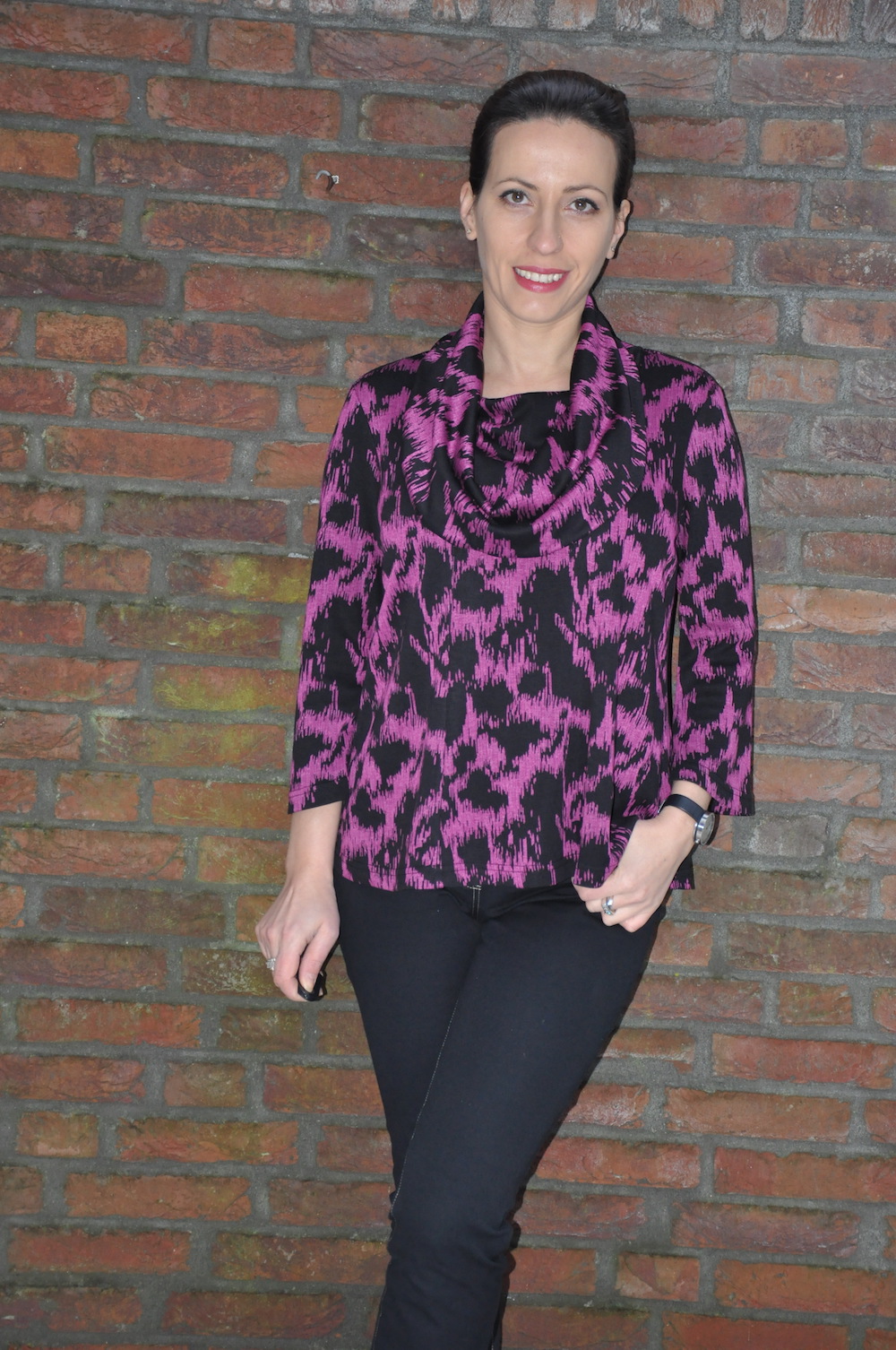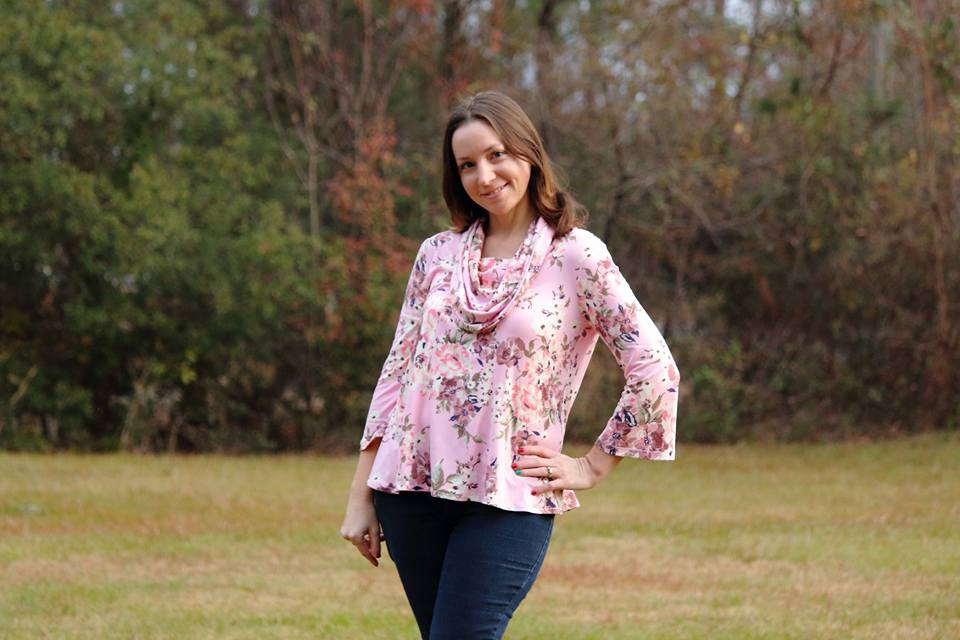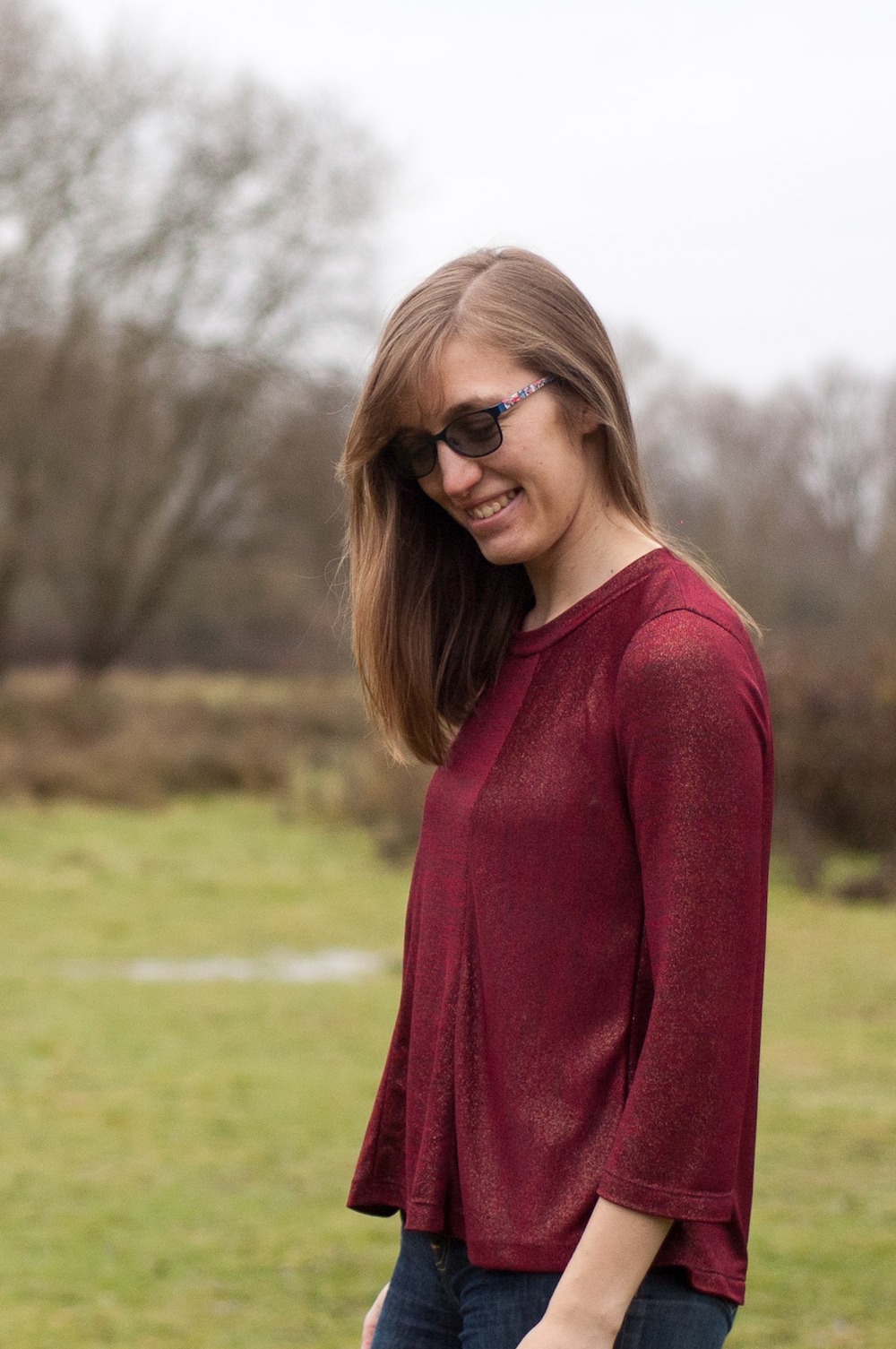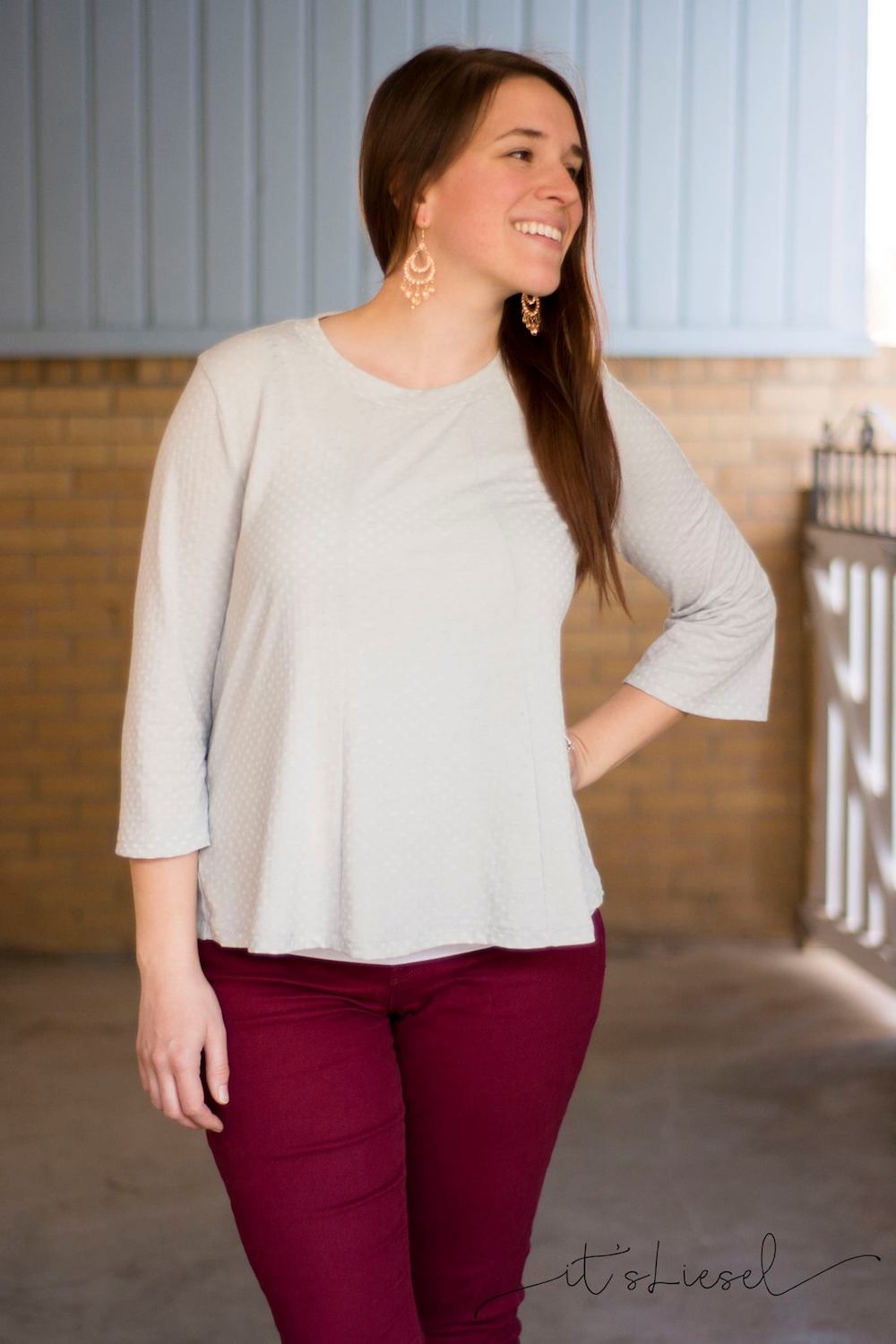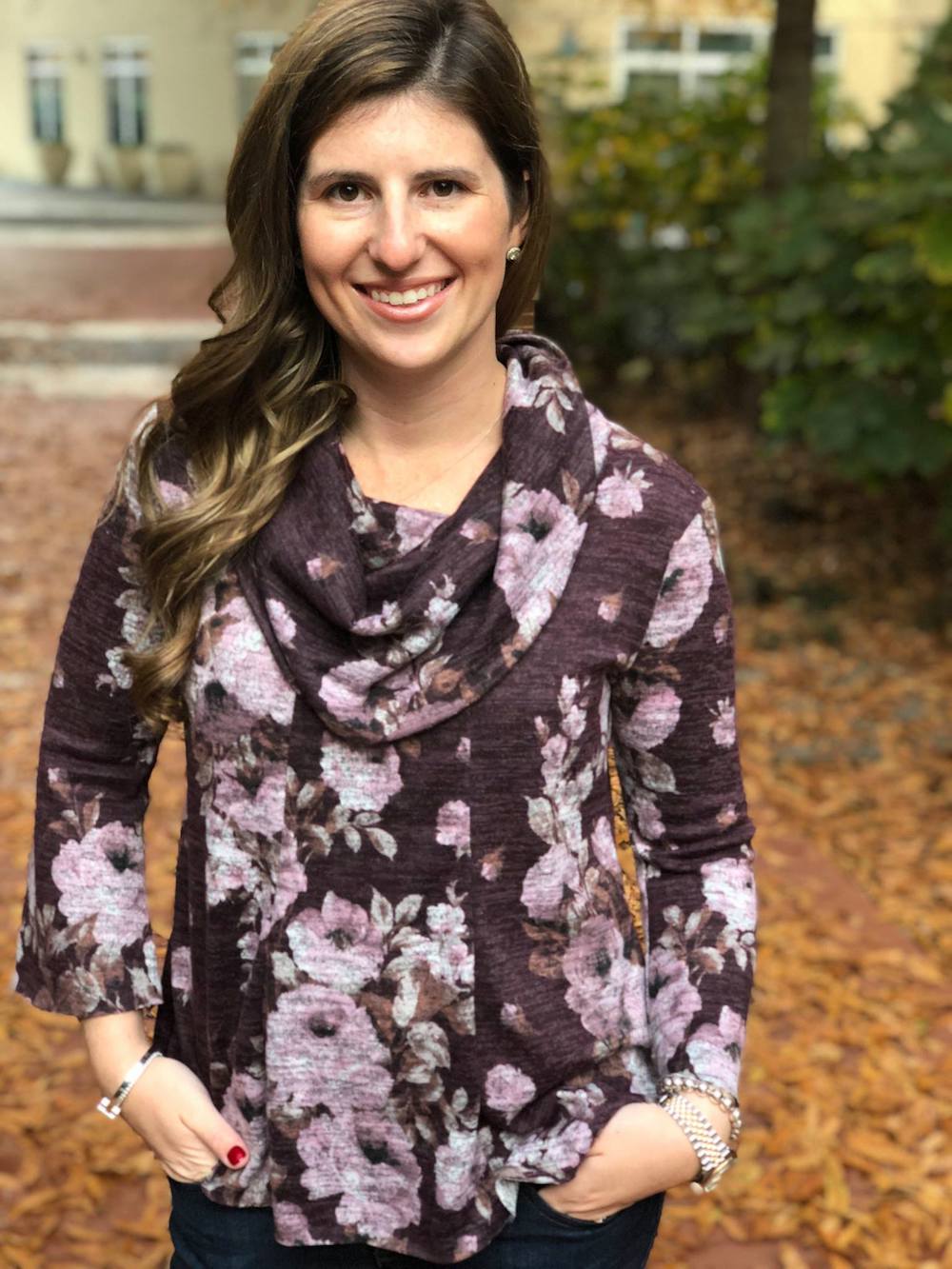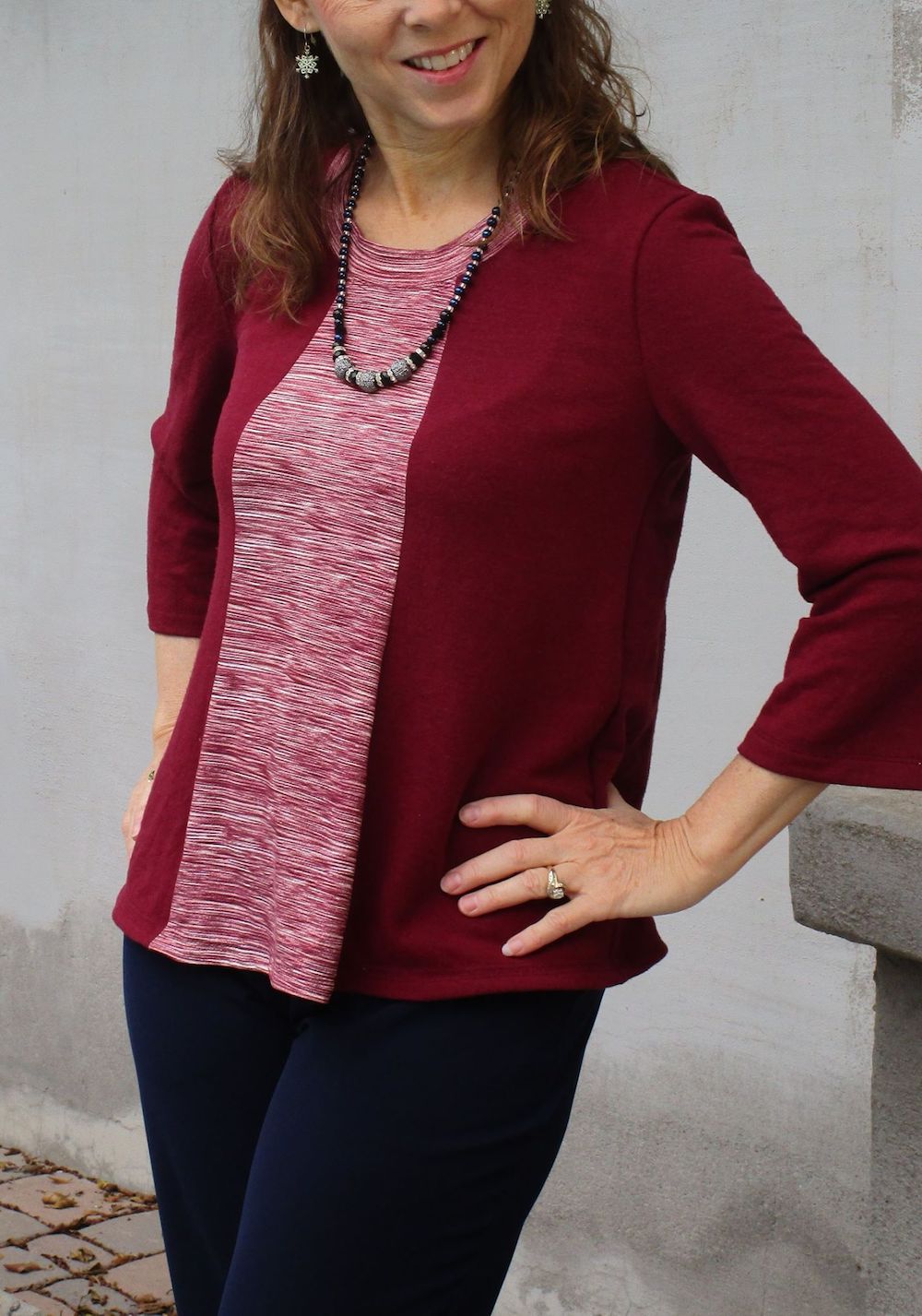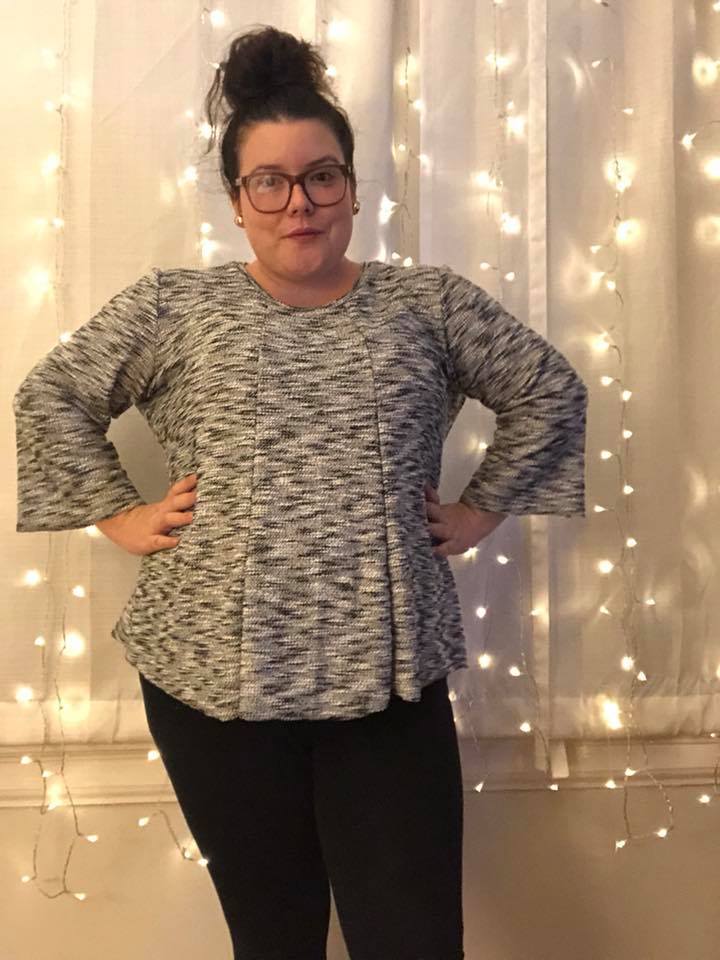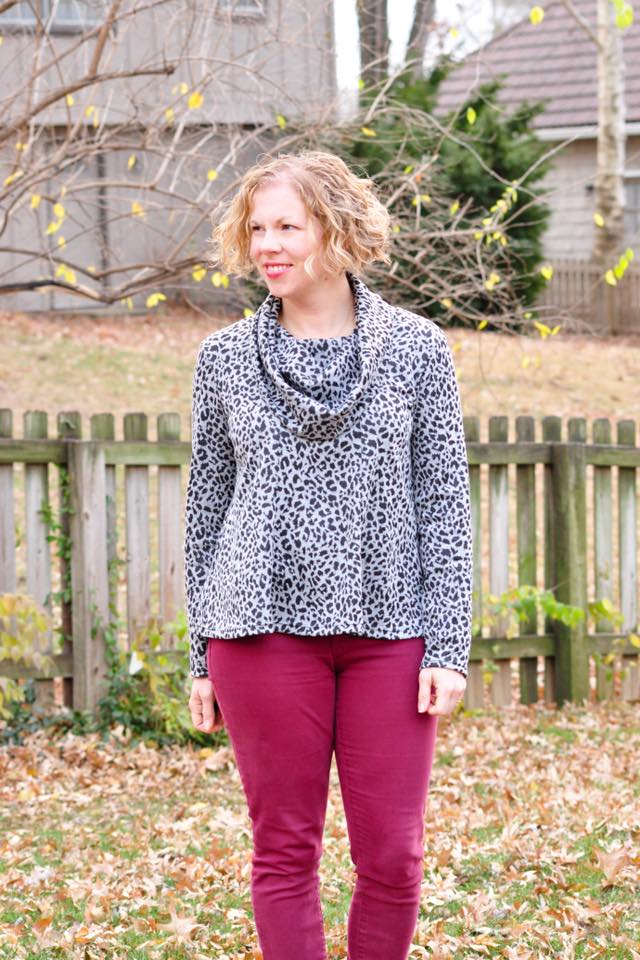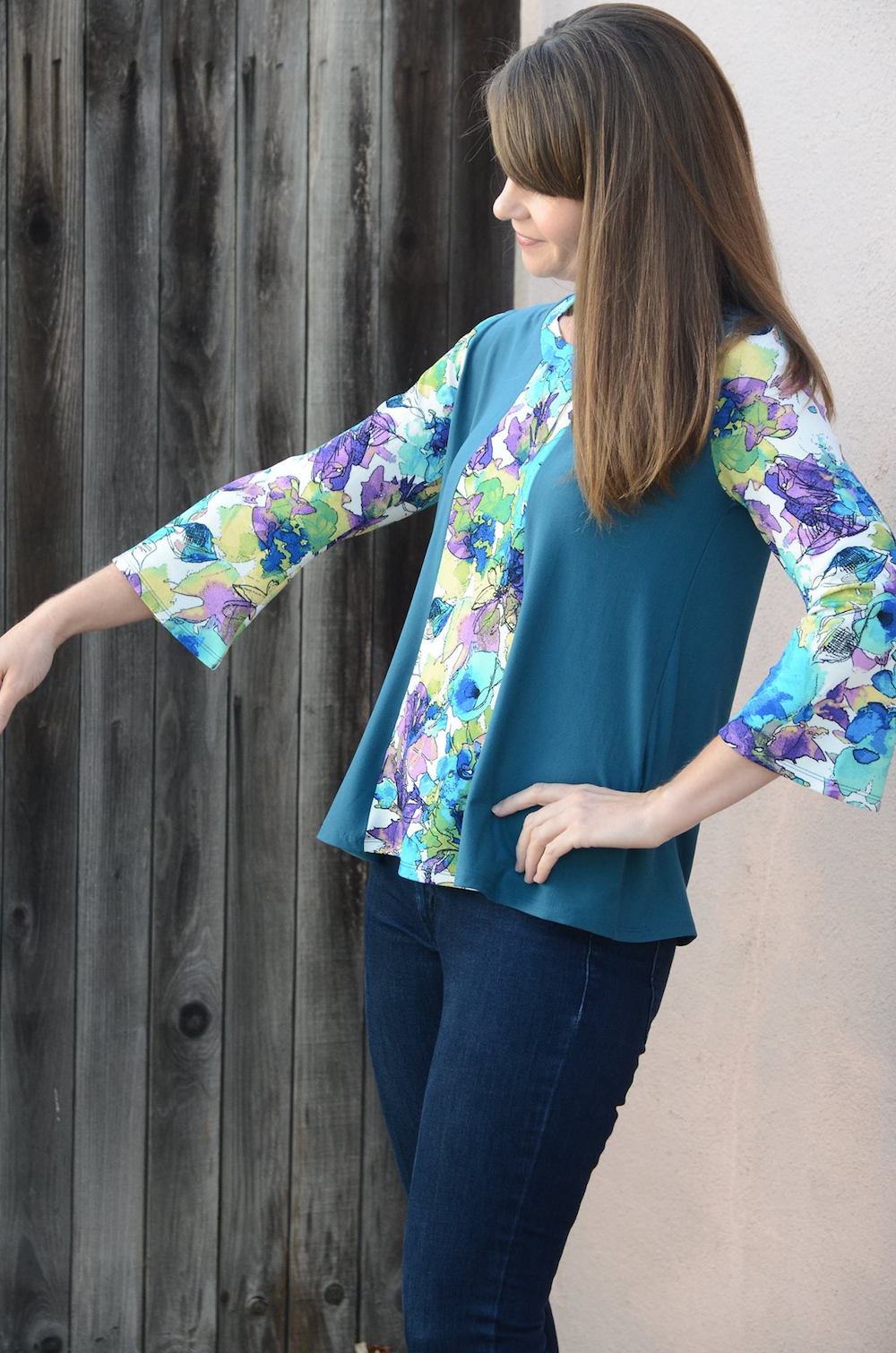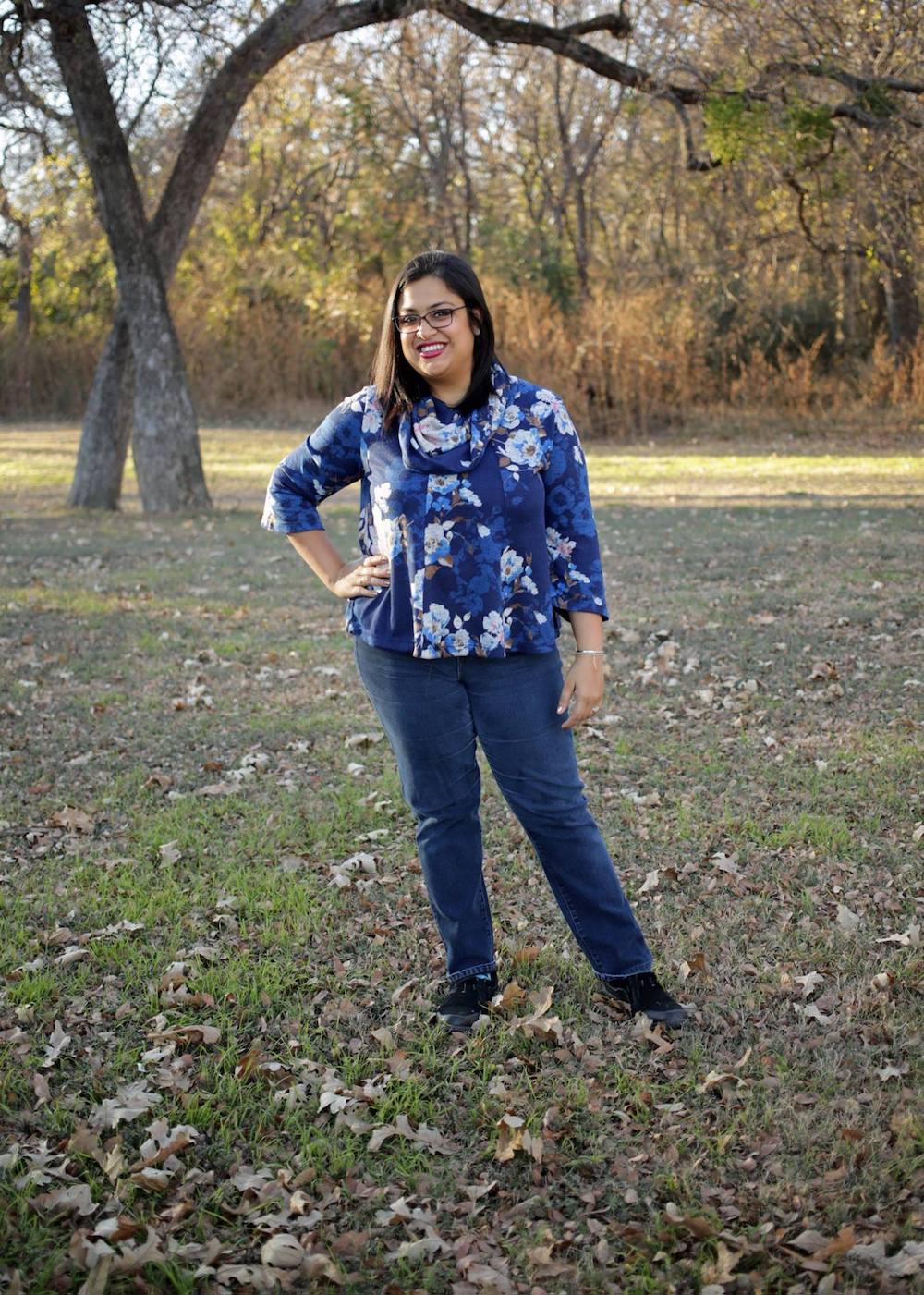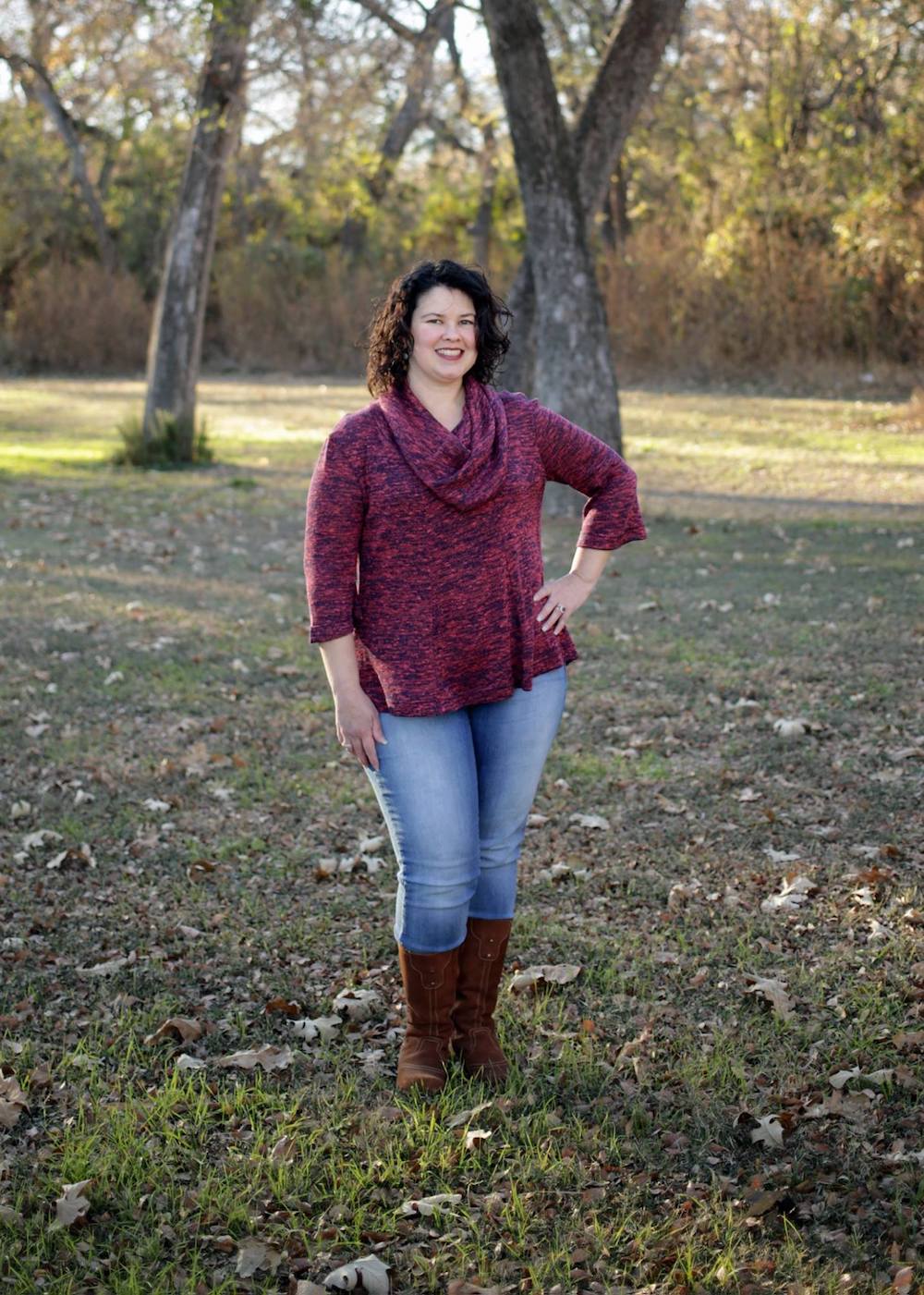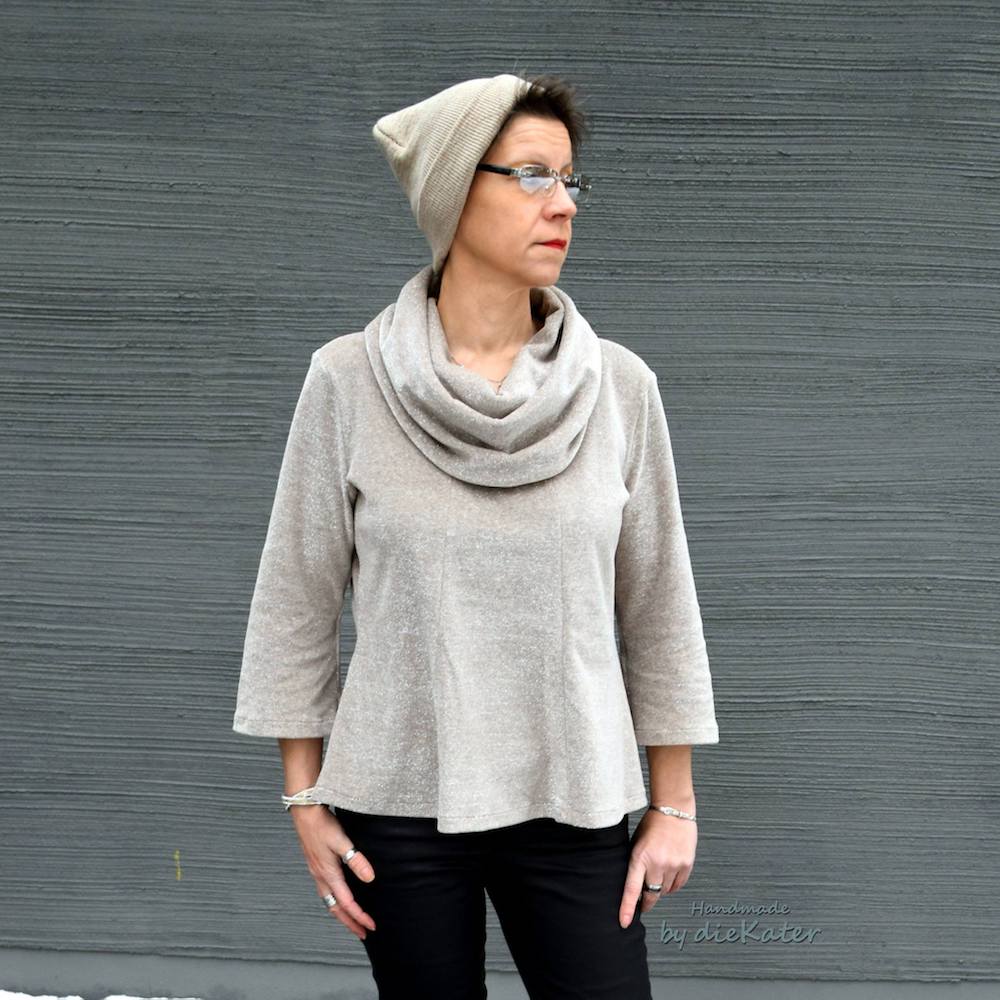 My sincere thanks to these ladies who did such a fantastic job testing for me:
Bernice
Denise
Jan
Jolien
Karen
Margaret
Get your copy of the Bellavista Top pattern while it's on sale this week!