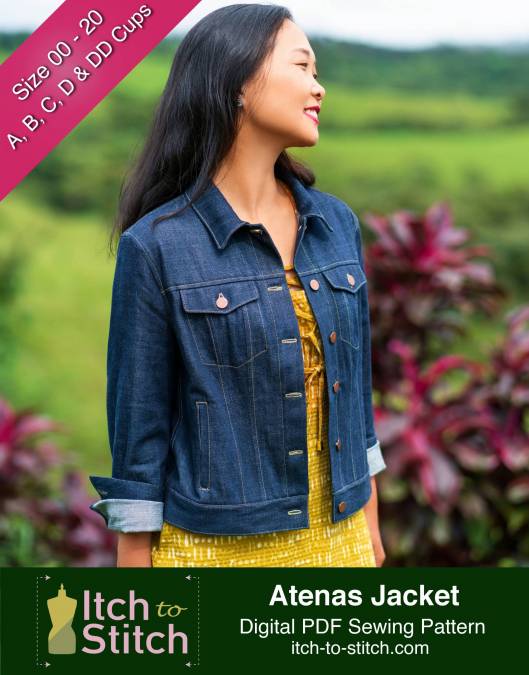 New Pattern: Atenas Jacket
Your wait is over! A classic denim jacket with all the bells and whistles AND CUP SIZES! Sorry, I didn't mean to yell, but I can hardly contain my excitement!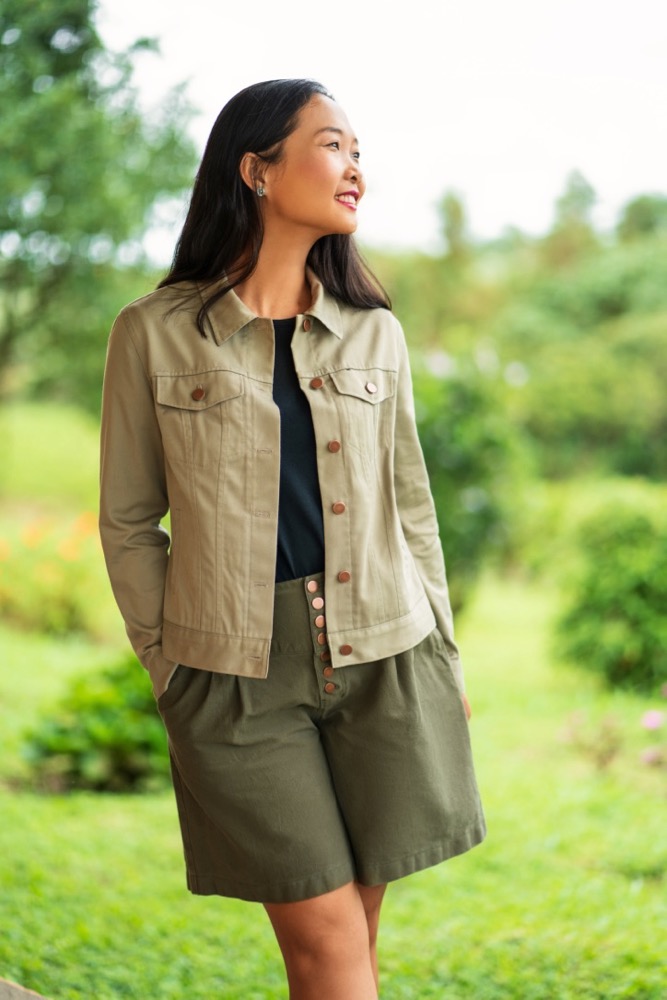 For one week (through September 17, 2019), the Atenas Jacket sewing pattern is 20% off. The volume discount still applies—get 15% off your entire cart if your purchase is $20 or more, or 20% off your entire cart if your purchase is $30 or more!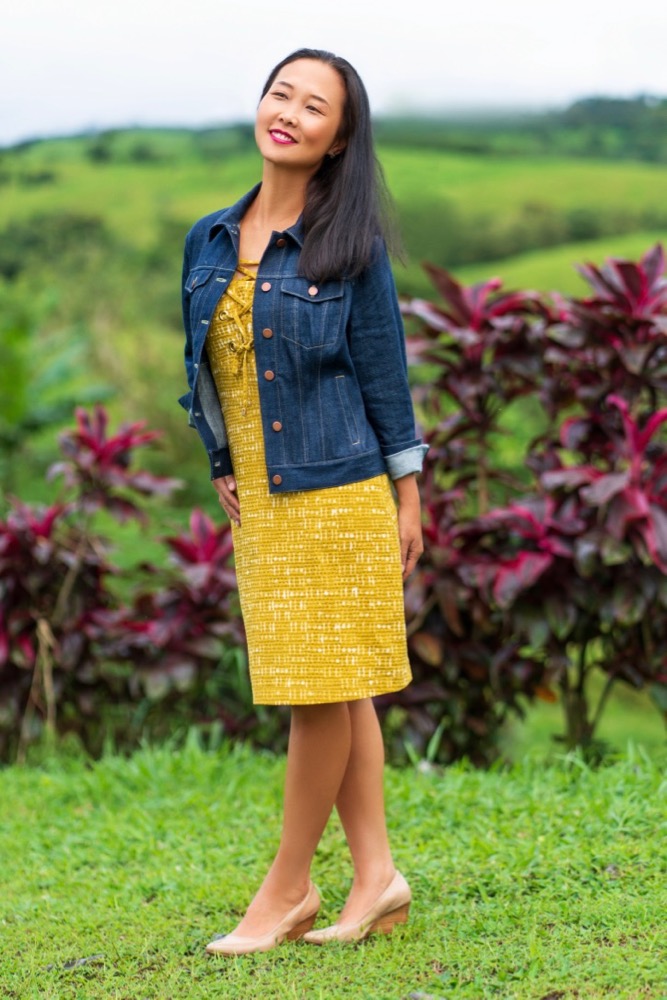 Here are the highlights of the Atenas Jacket:
Options for A, B, C, D and DD cups
Front double princess seams
Chest pockets with flaps or faux chest pocket
Front and back yokes
Optional single-welt pockets
Optional buttoned side tab at bottom band
Slightly dropped shoulders
Two-piece sleeve
Functional sleeve vent with buttoned cuff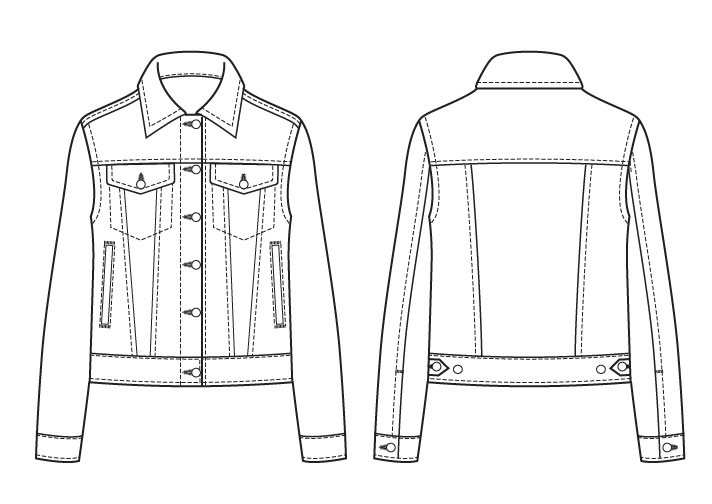 Traditionally, jean jackets use flat-felled seams for certain seams. The Atenas Jacket has wider seam allowances (5/8″ or 1.6 cm) on certain seams so you can also use flat-felled seams. However, if you don't want to make real flat-felled seams, the instructions will tell you how to make faux flat-felled seams.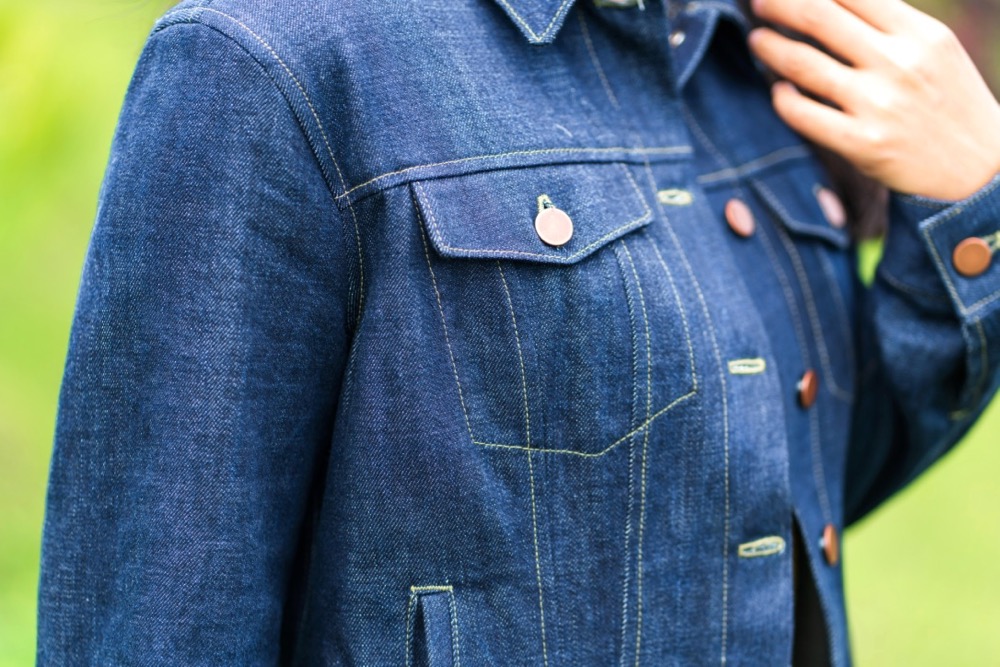 The welt pockets are optional, as are the side tabs on the bottom band. The chest pockets are functional, but instructions are included to skip the actual pocket bags behind so make them non-functional.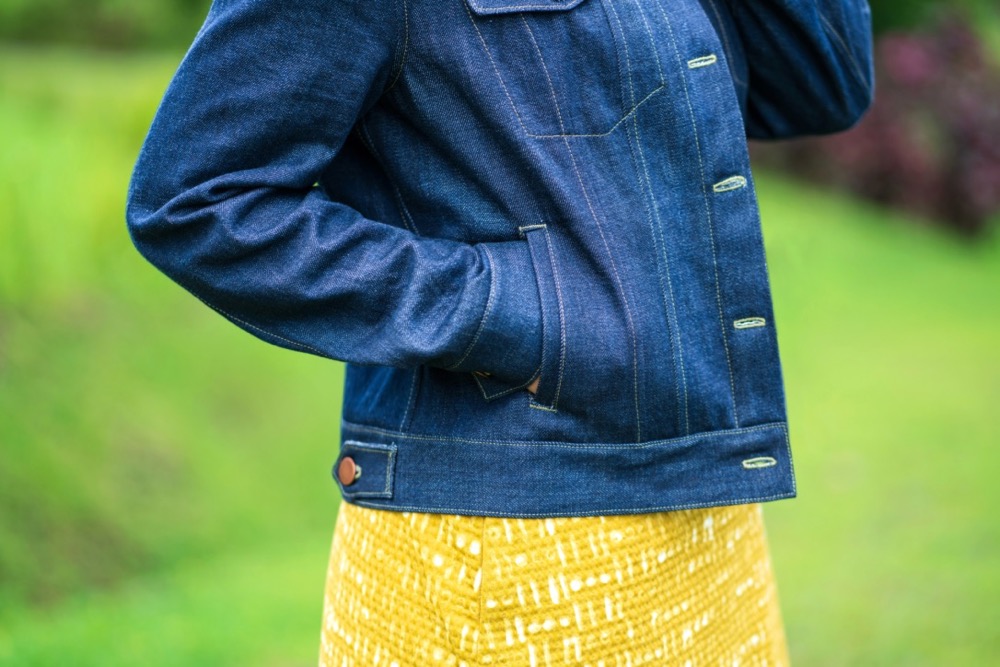 You know what the most exciting part about the release? It's seeing all the testers' photos together! I am so so proud of my testers and every single one of their Atenas Jackets! I'd like to congratulate them for such a kick-butt job!
Thank you so much, my lovely testers!
Be sure to get your copy of the Atenas Jacket pattern before the sale ends on Wednesday, September 17, 2019!