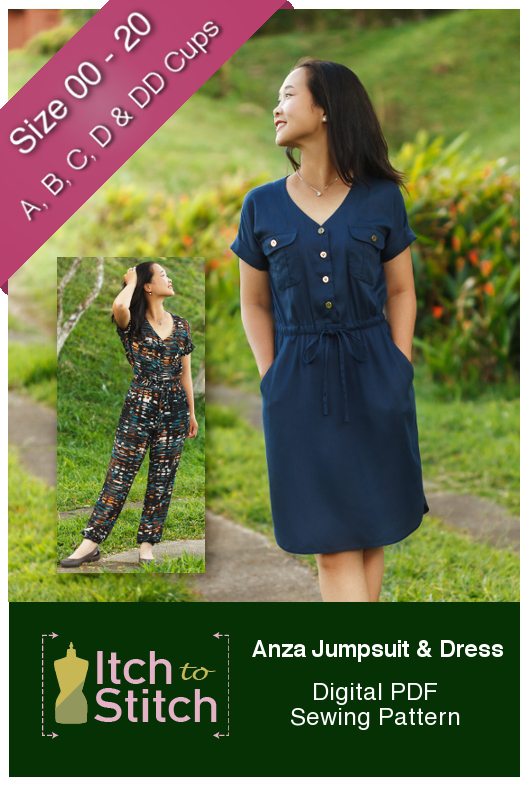 New Pattern: Anza Jumpsuit & Dress
The Anza Jumpsuit & Dress pattern is in the store today!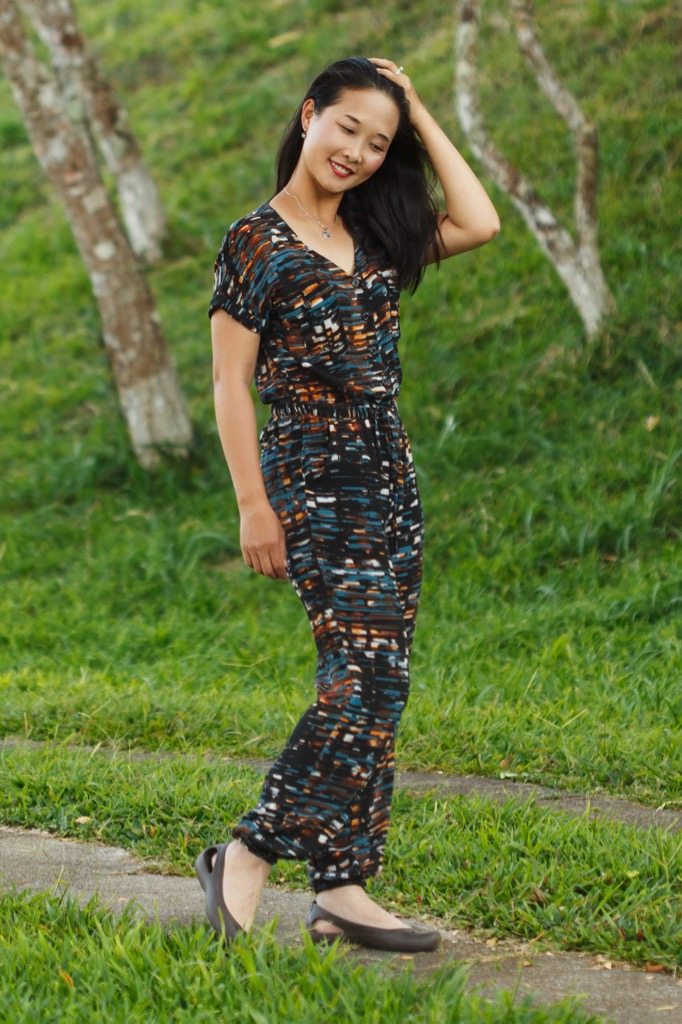 For this week only, the Anza Jumpsuit & Dress pattern is 20% off. The volume discount still applies! Remember to check out other patterns while you are at it: spend $20 or more, get 15% off your entire cart; spend $30 or more, get 20% off your entire cart!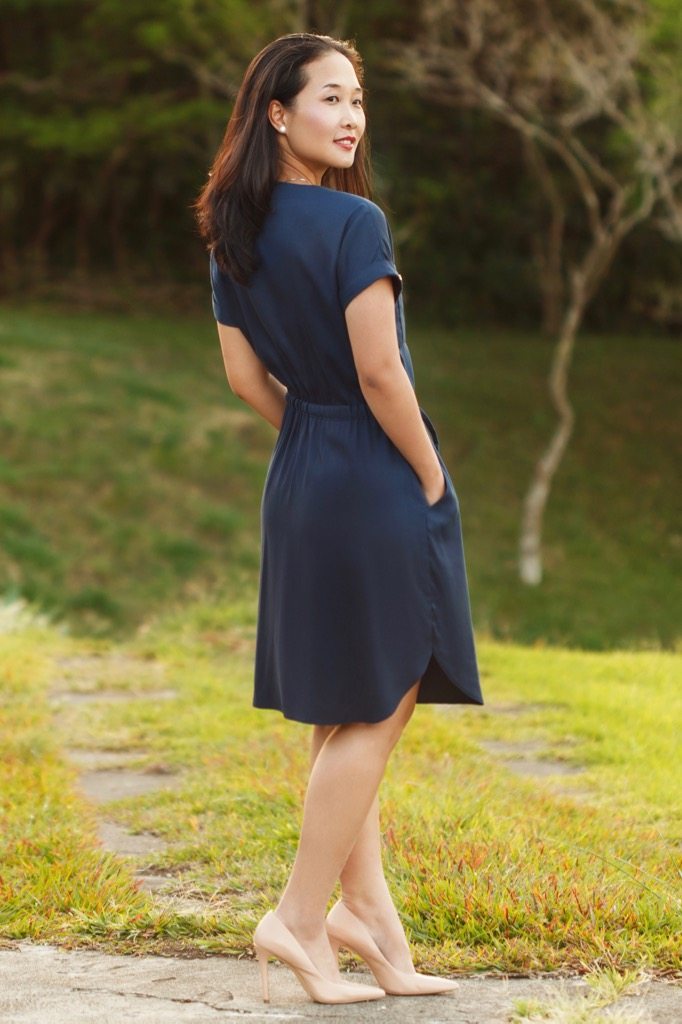 The Anza was originally born as a jumpsuit only. I admit that I never owned a jumpsuit in my adulthood, but I always wanted to try wearing one. Since I made my Anza Jumpsuit, I can declare that I fall in love with it. I wear it so often that I really need to make another 3 to put into rotation.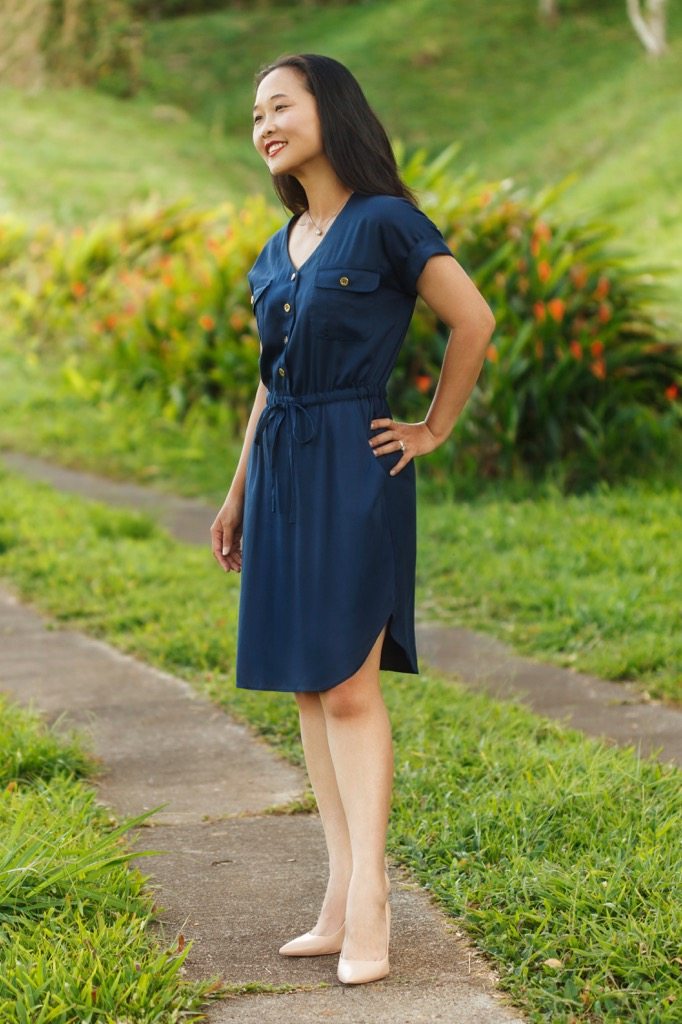 But I do understand that some people are not ready for the fabulosity of jumpsuit quite yet (maybe you will be convinced seeing the photos below?). Therefore, I added the skirt to the Anza to make the dress option.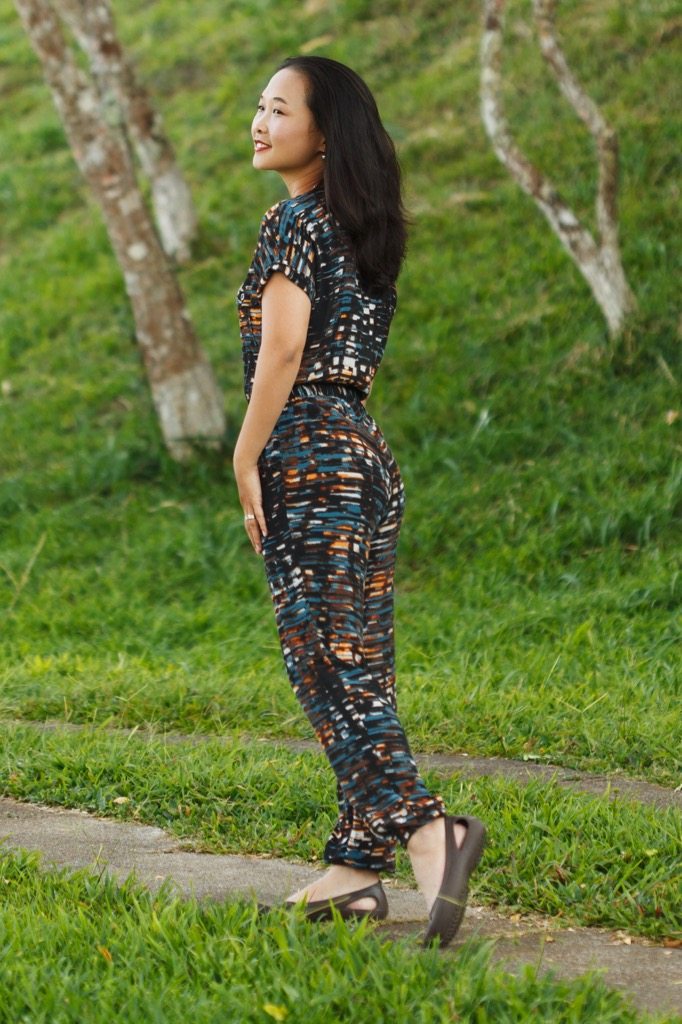 After making the pattern as jumpsuit and/or dress, several of my testers even hacked the pattern to create button-down tops. Some suggested making jumpsuit with shorts! And you can see that several tried it without the breast pockets. I know the Anza is a winner when many of my testers continue to make one after another. I think once you try making one, you will agree with me.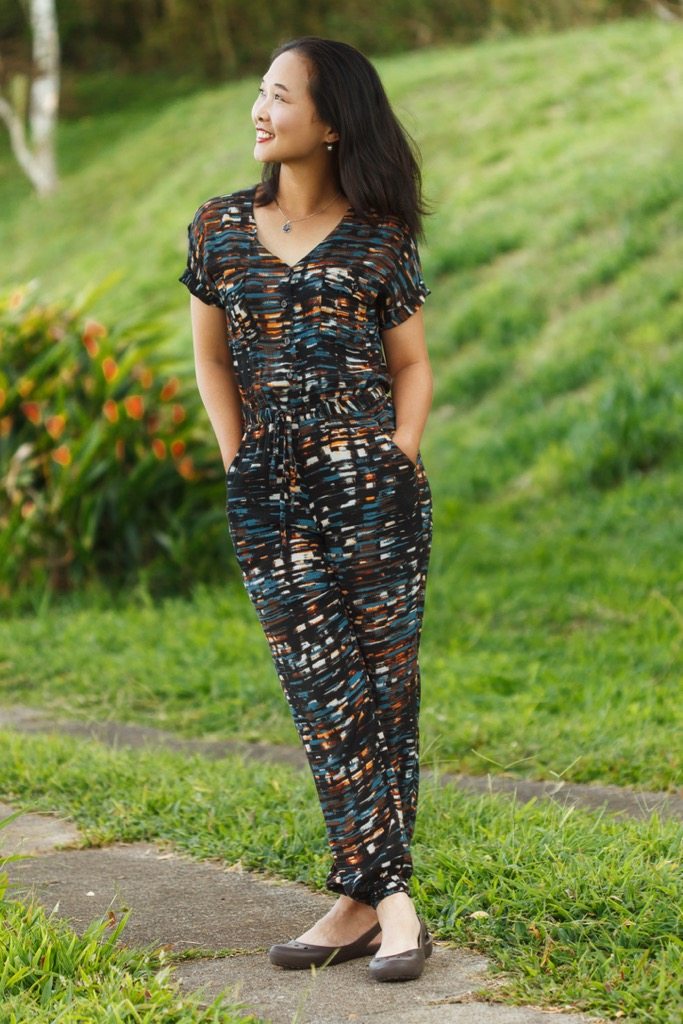 Anza Jumpsuit & Dress Features:
A, B, C, D and DD Cups
Unlined, relaxed jumpsuit/dress cinched by elastic and drawstring waist
Pleated breast pockets with buttoned flaps
Integrated, cuffed sleeves
Front-buttoned V-neck
Side pockets on both the skirt and the pants
Knee-length shirttail hem on dress
Ankle-length, elastic hem on jumpsuit
Here are some photos of my testers' fantastic makes: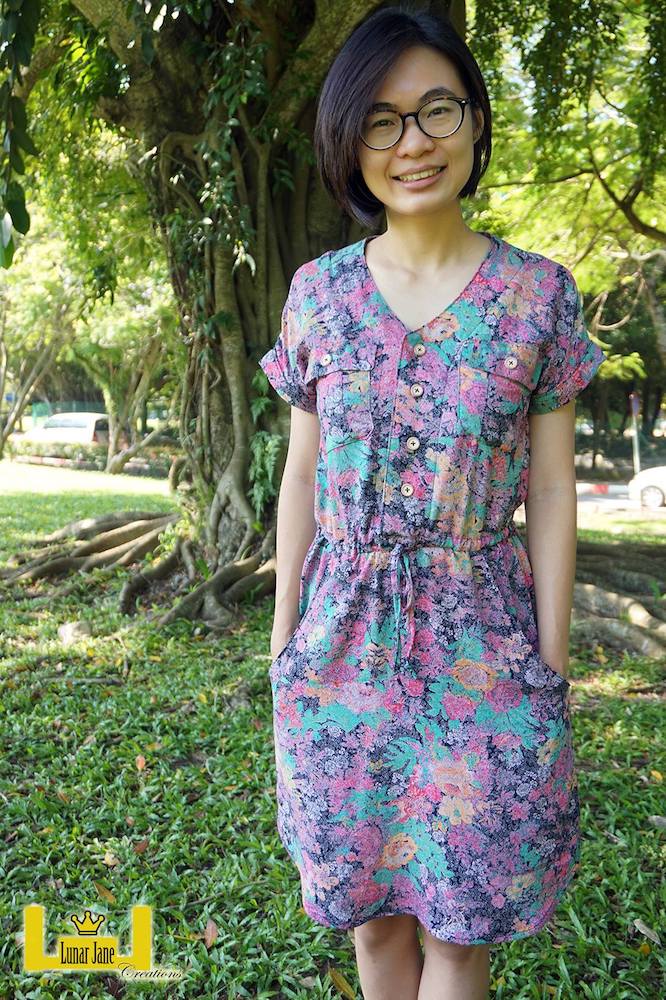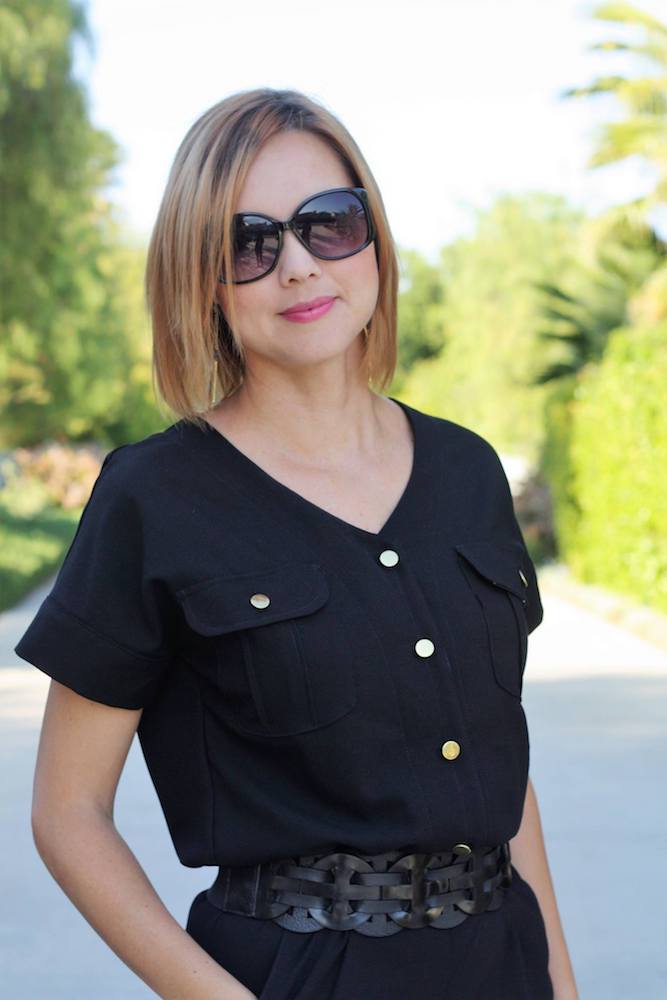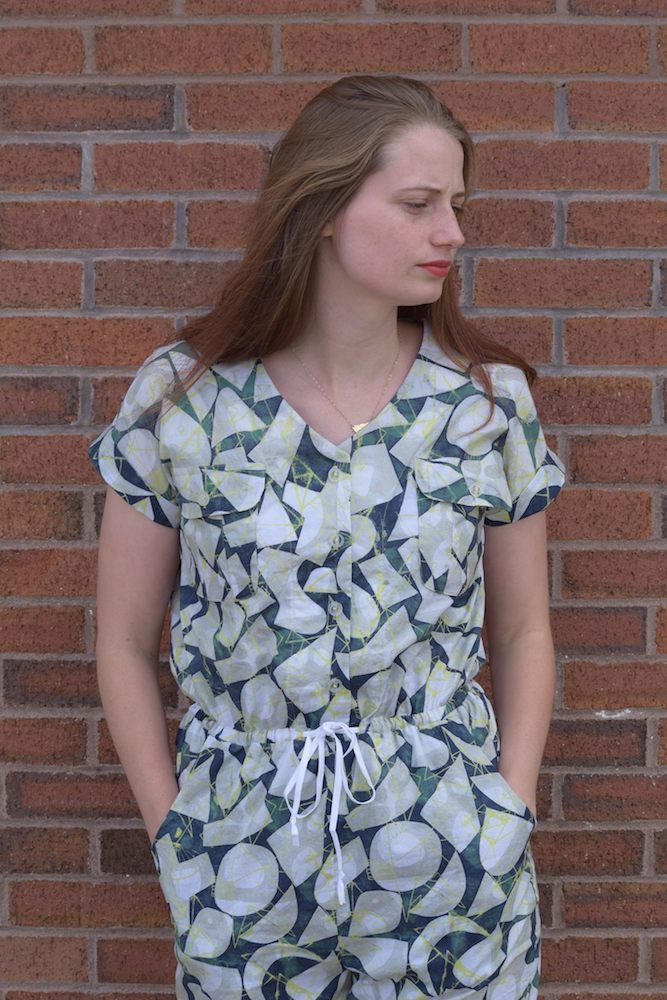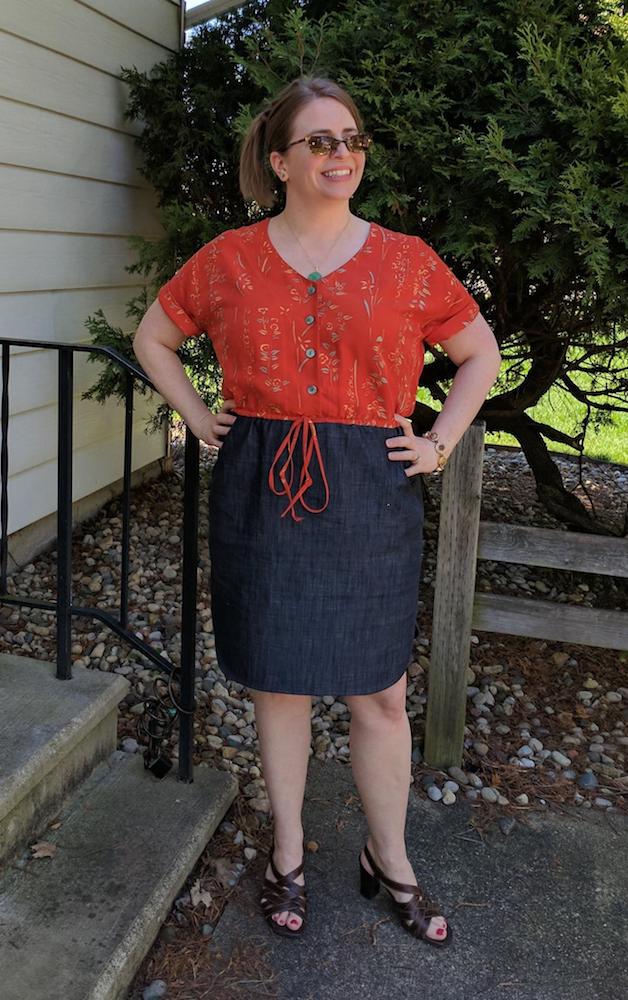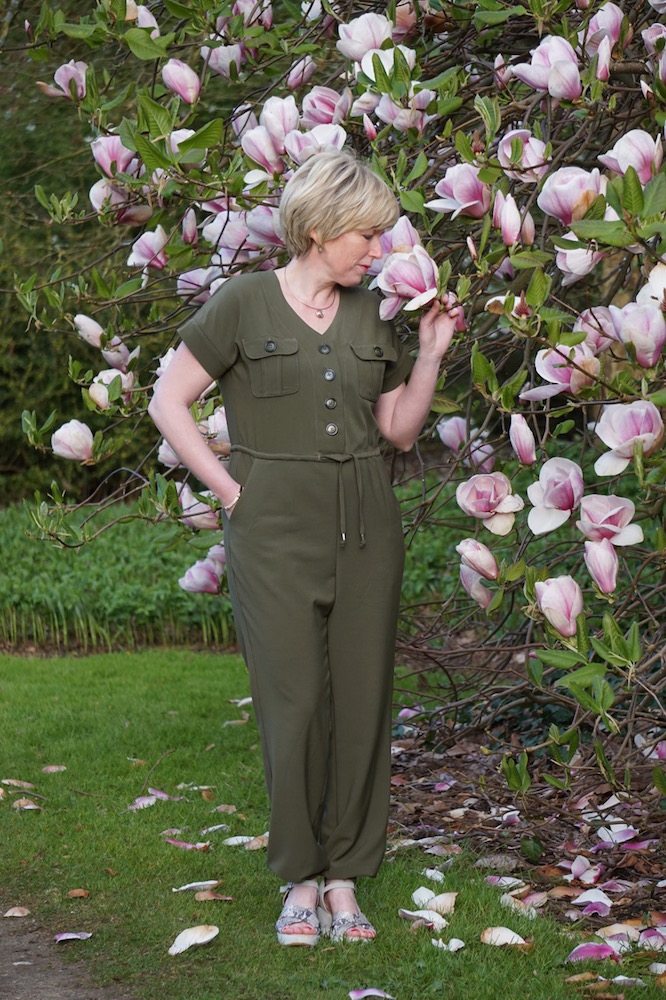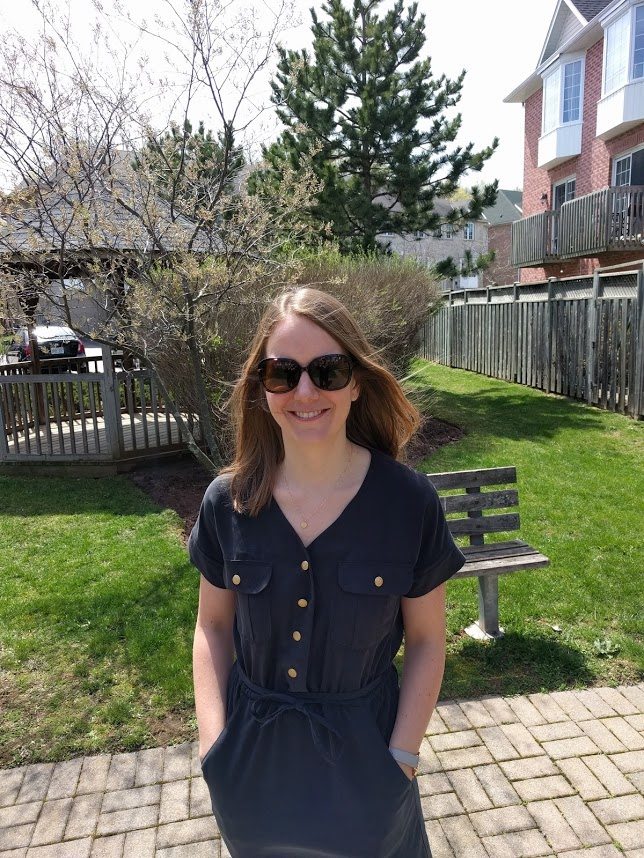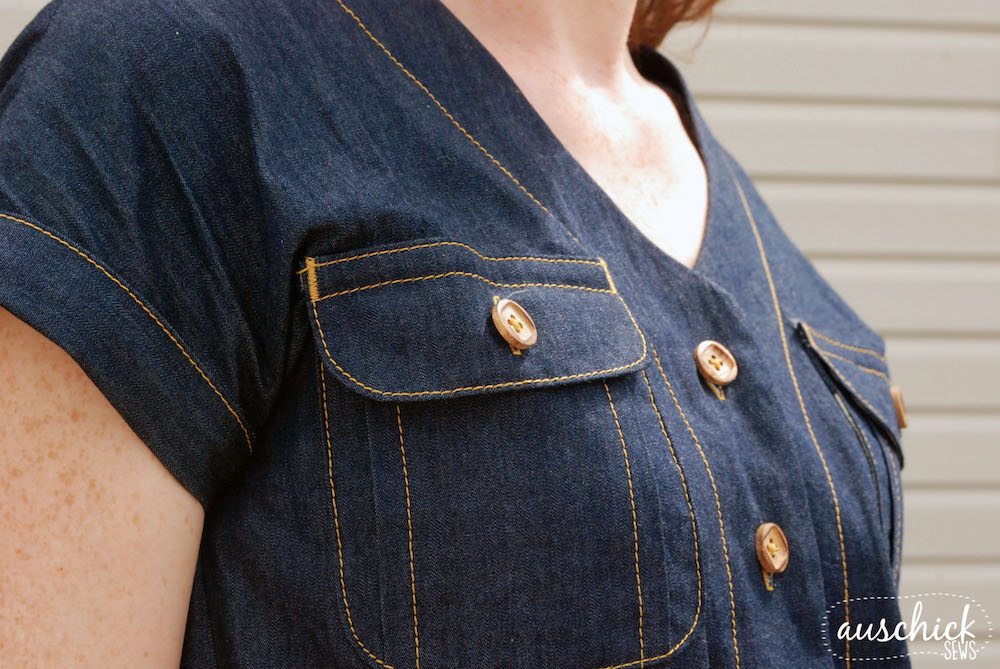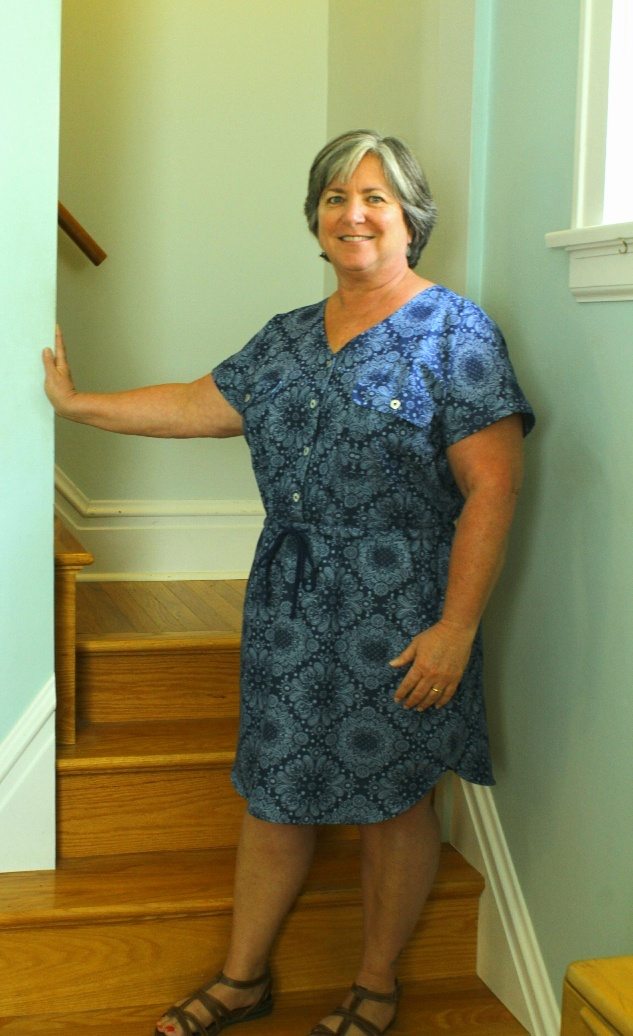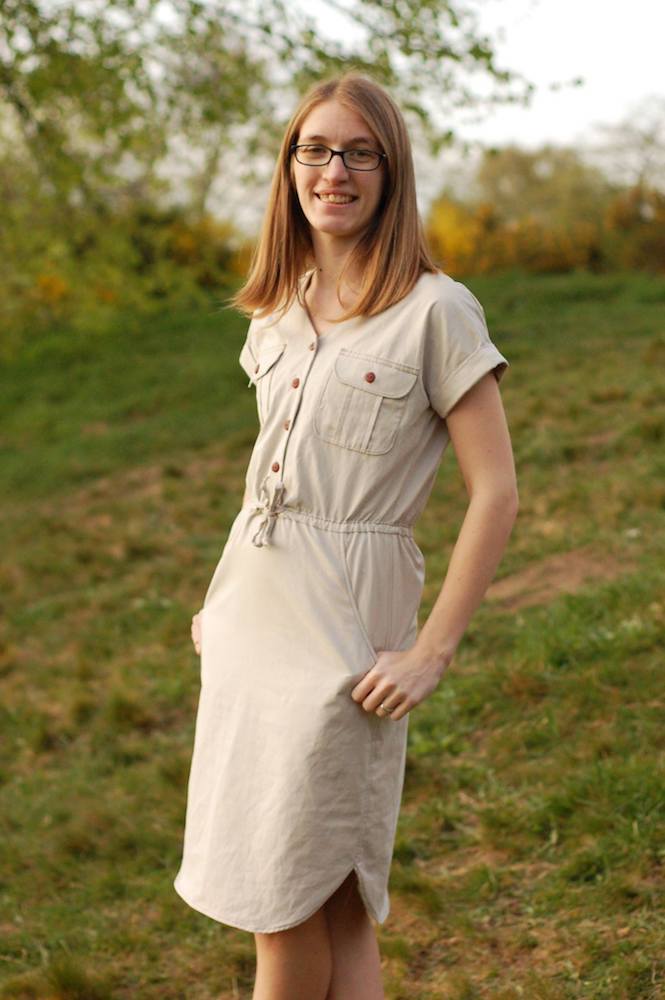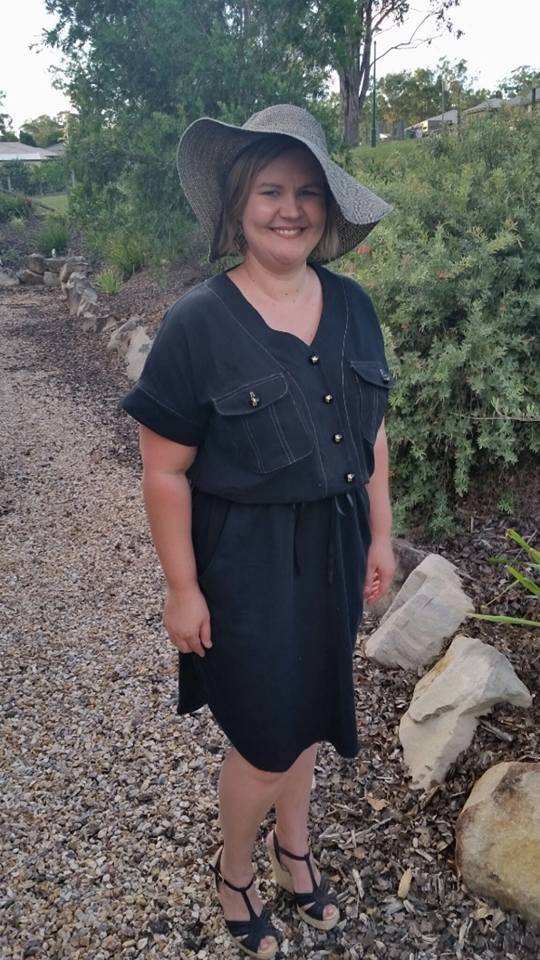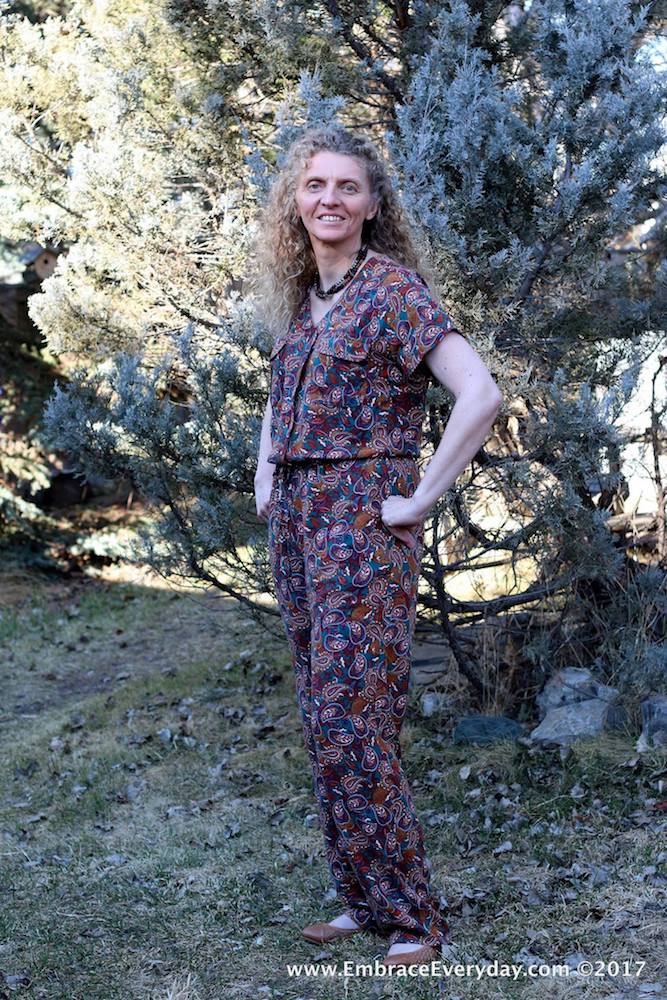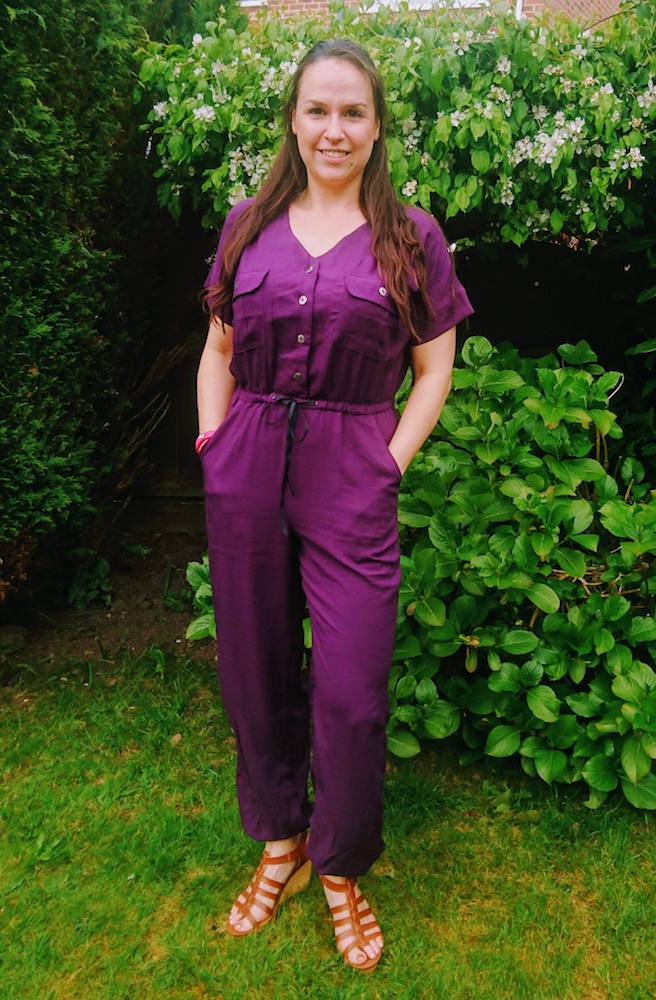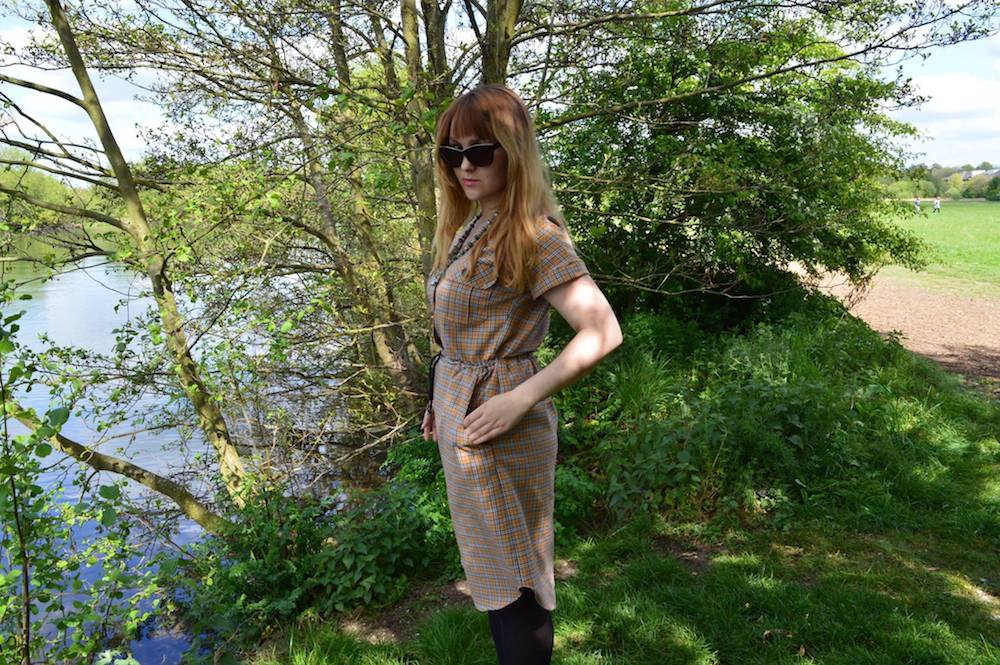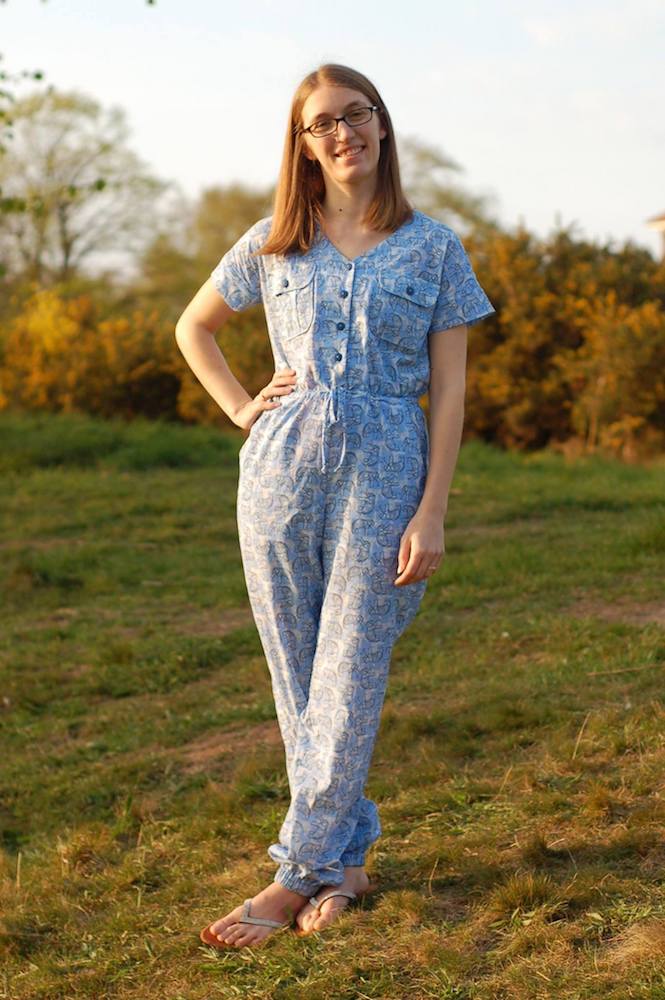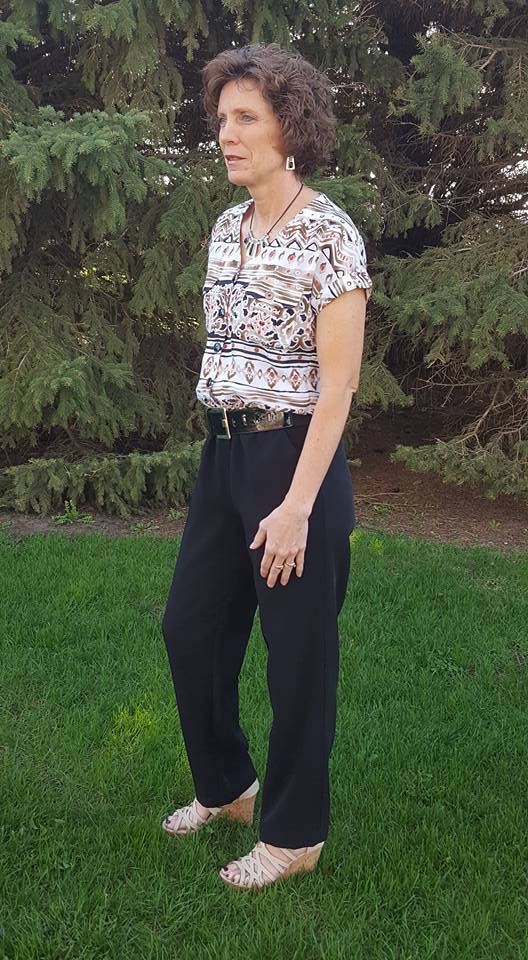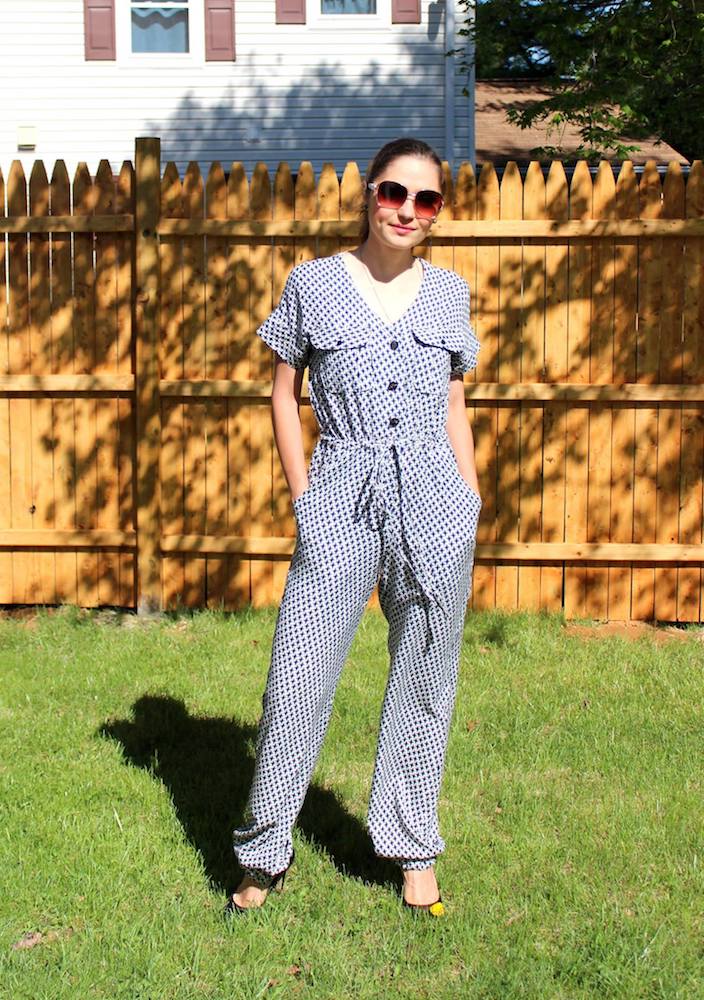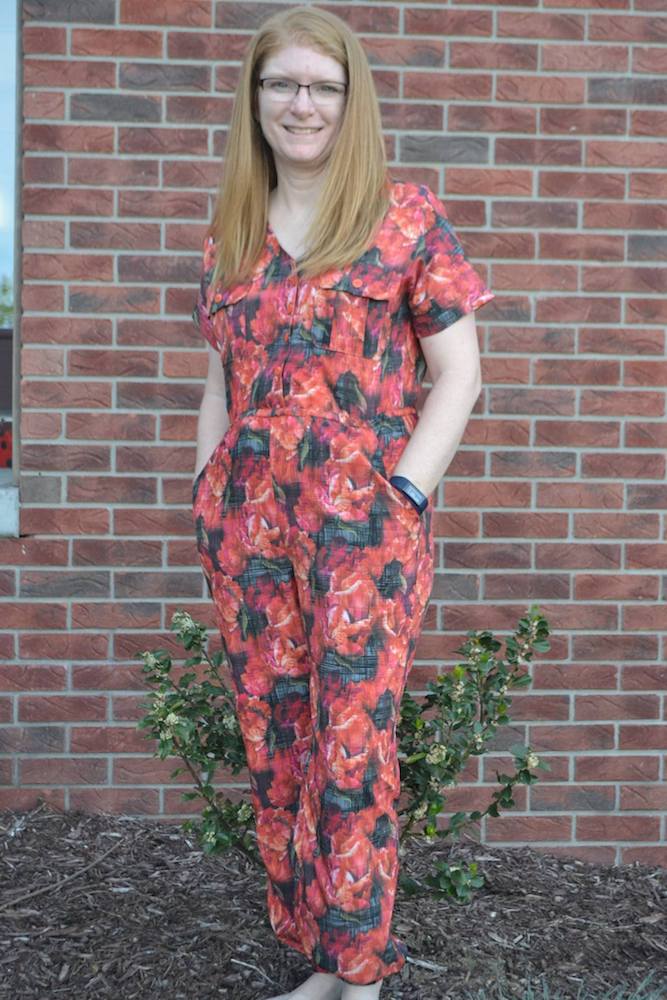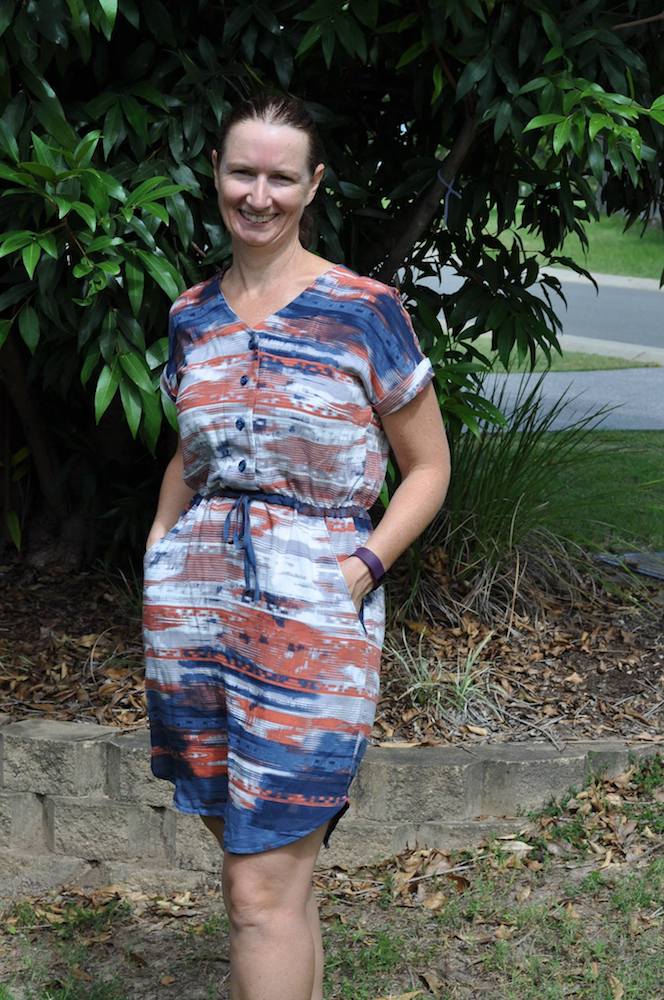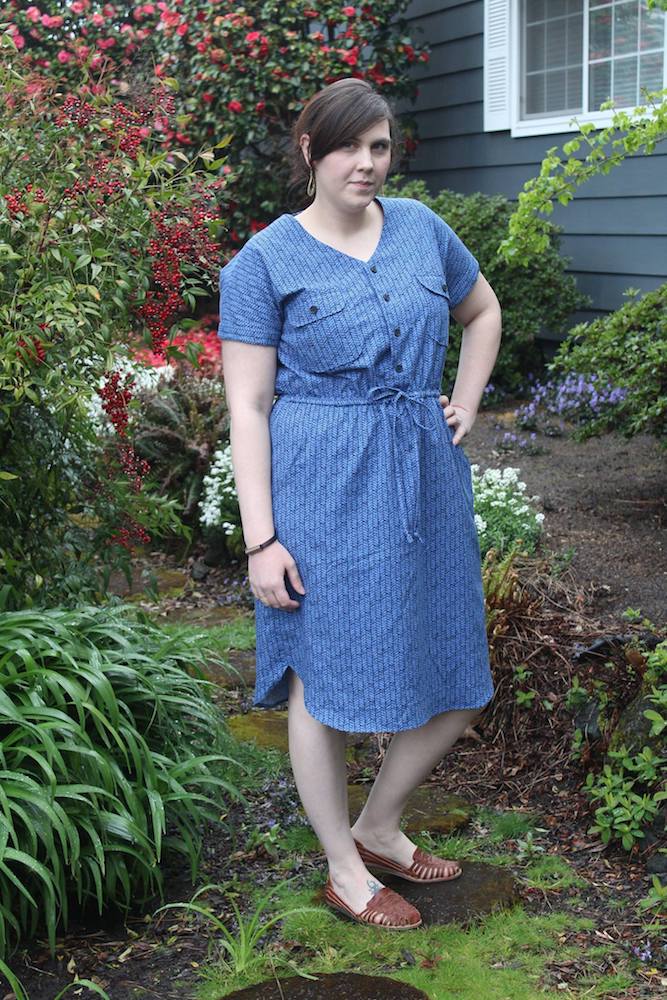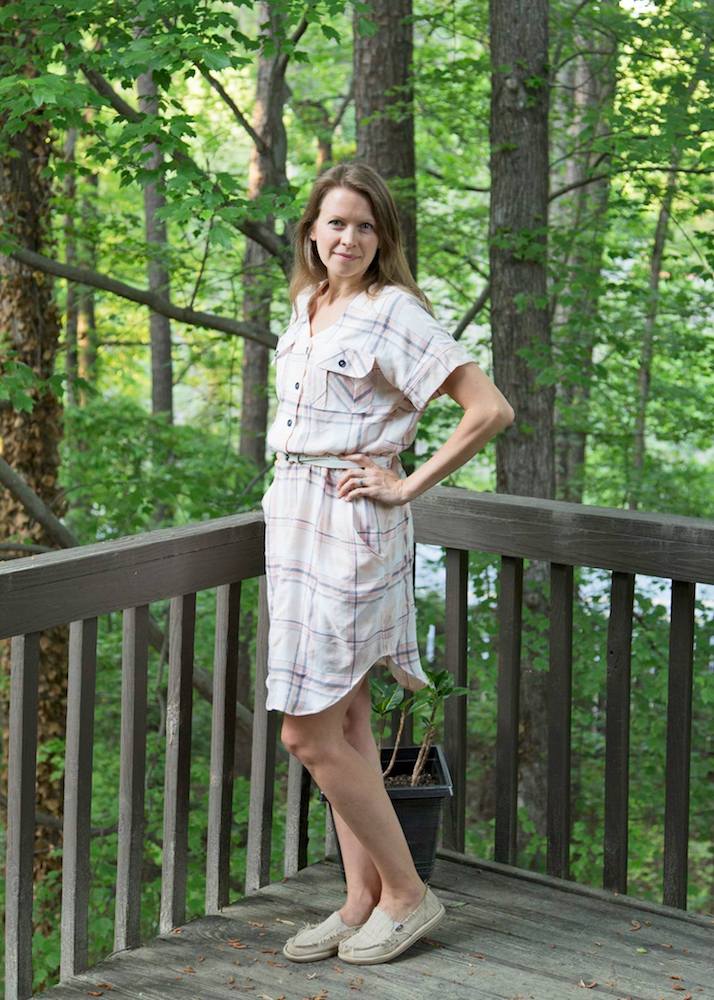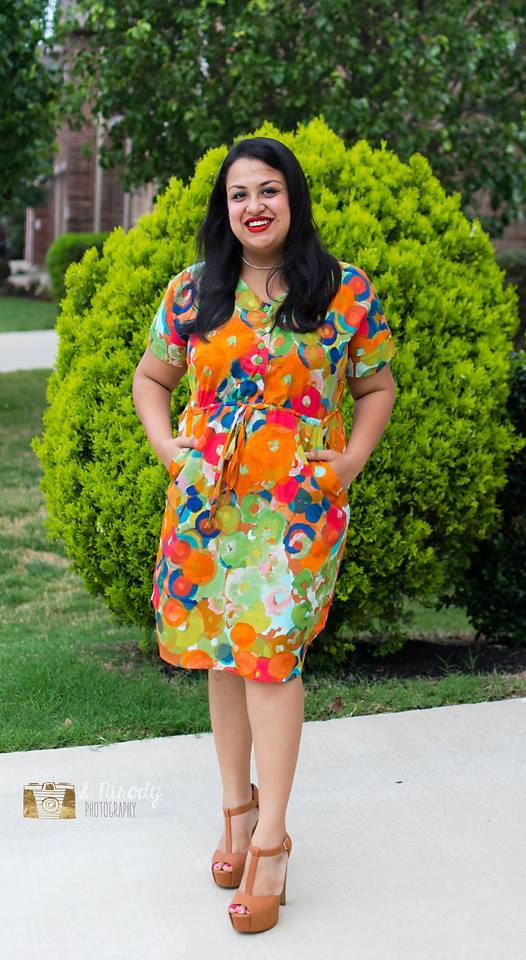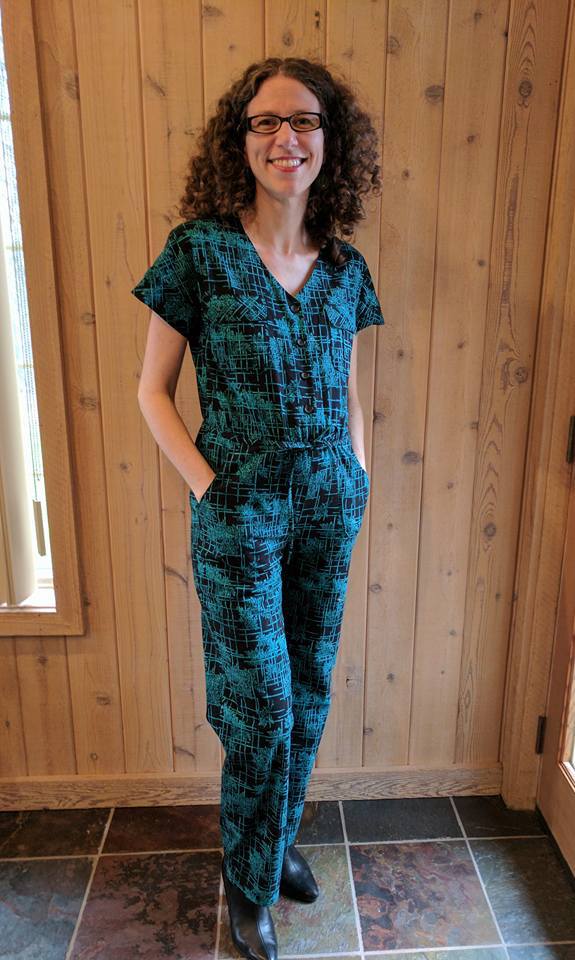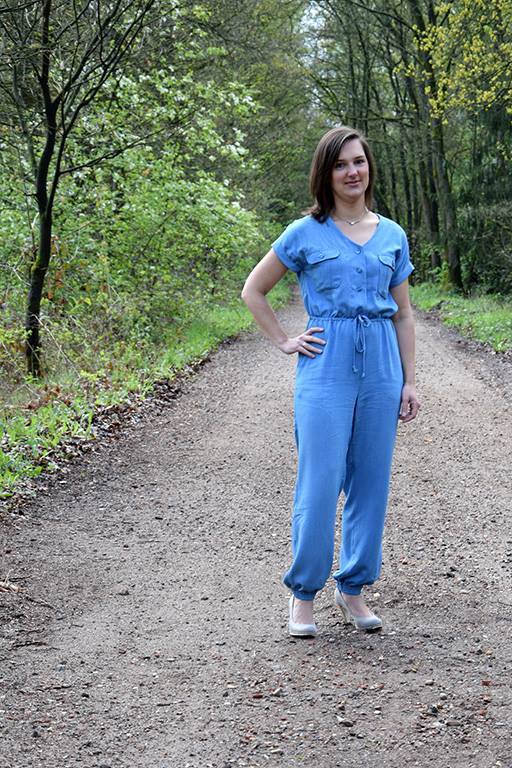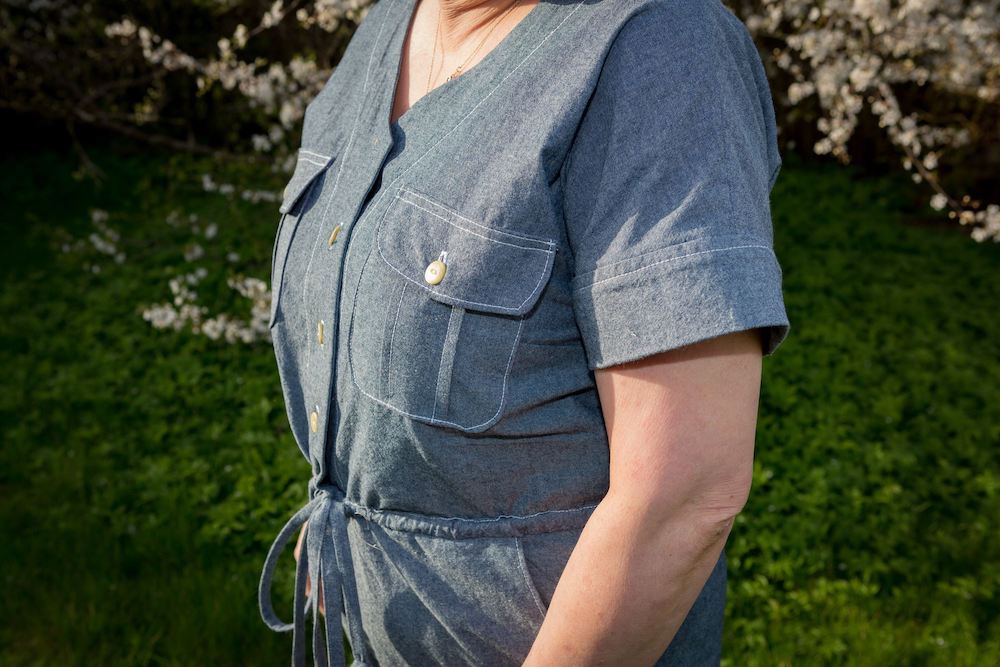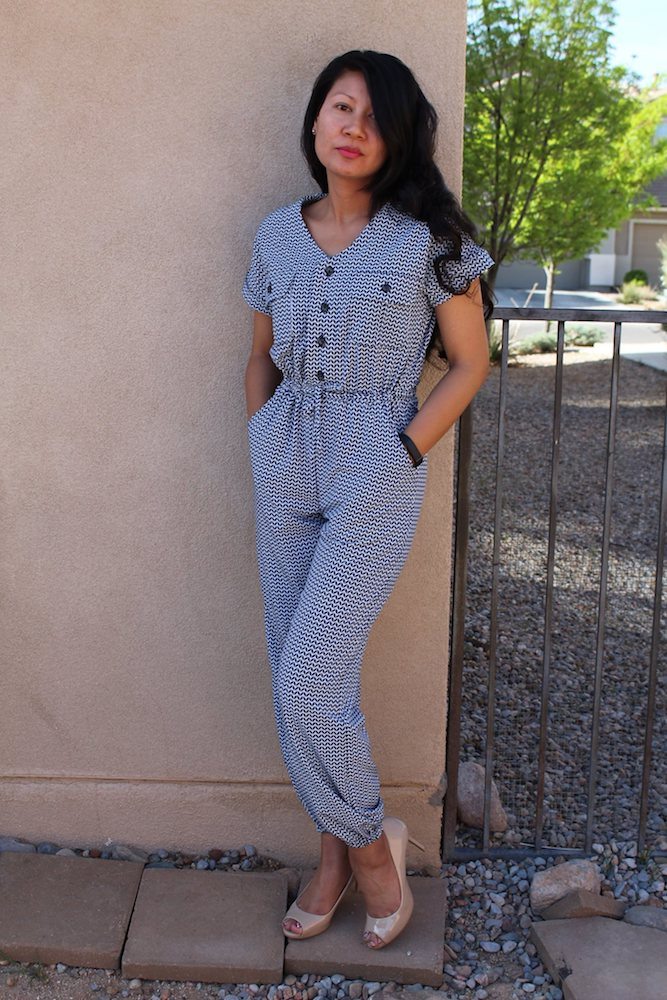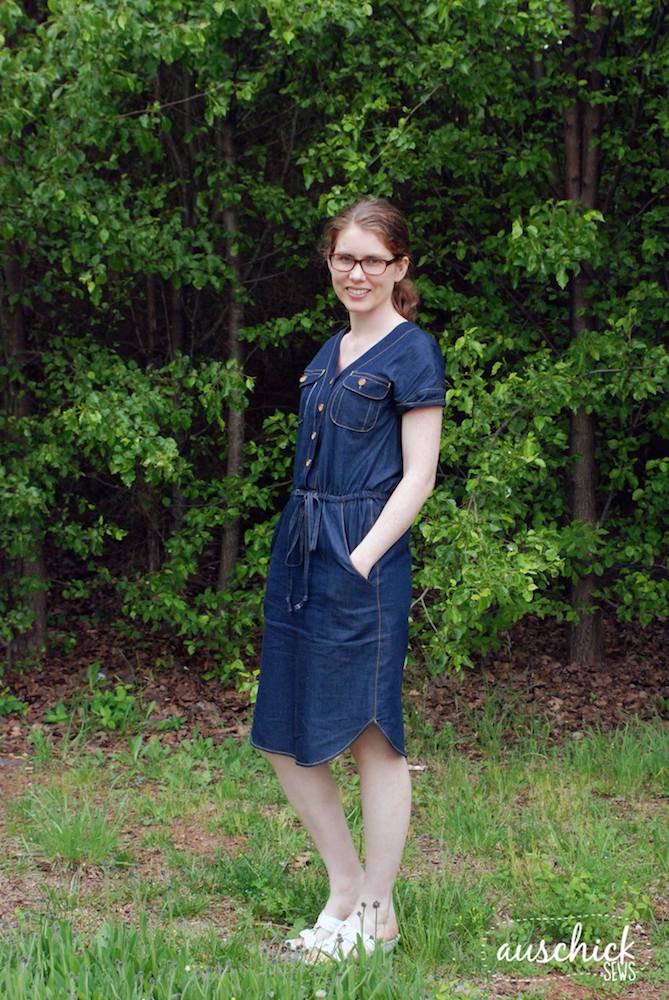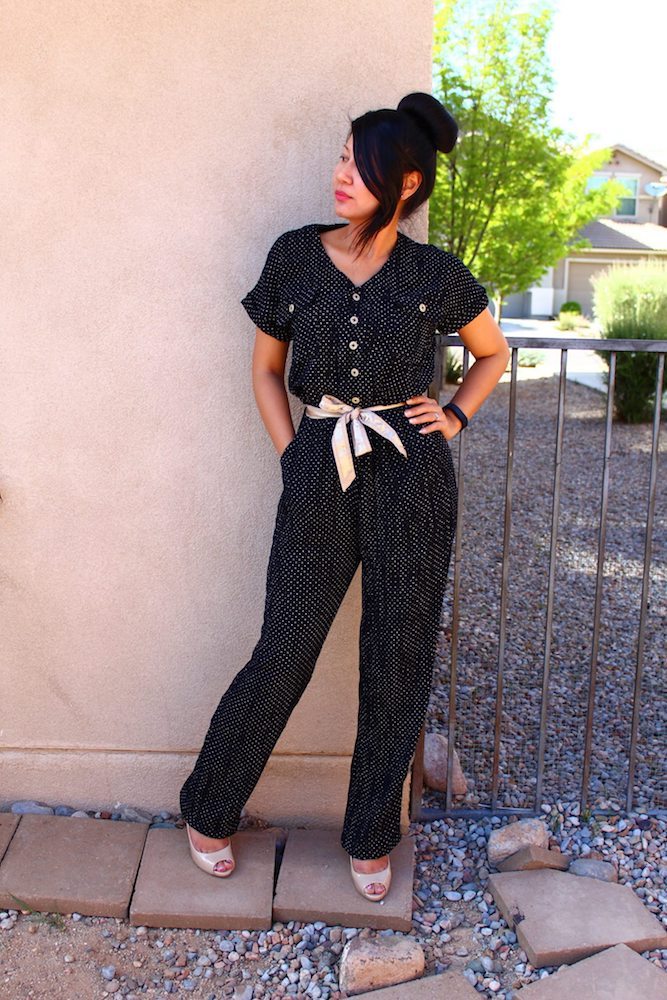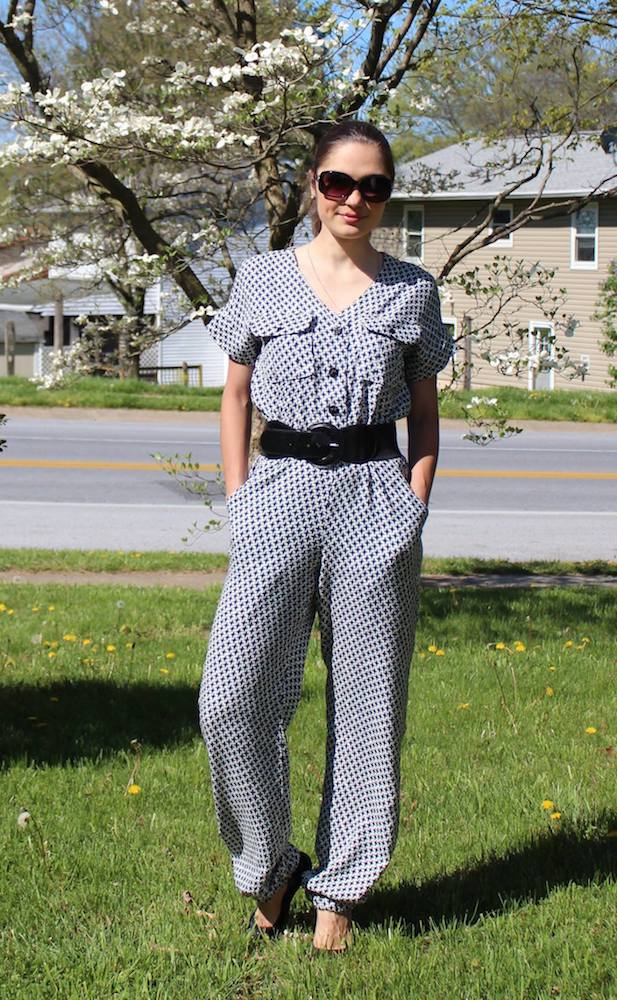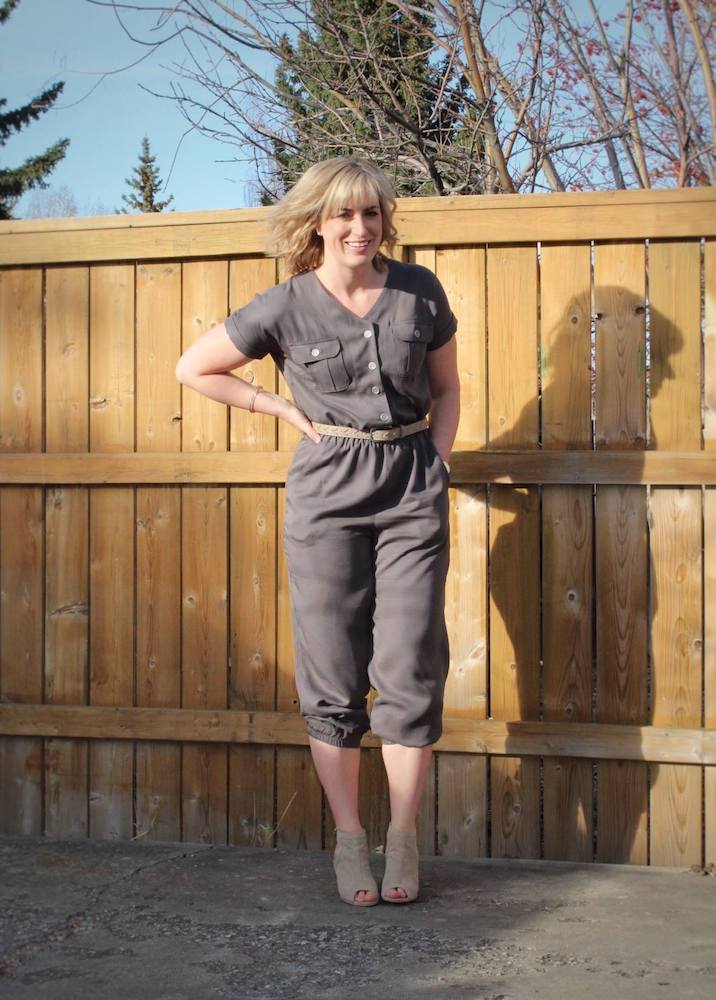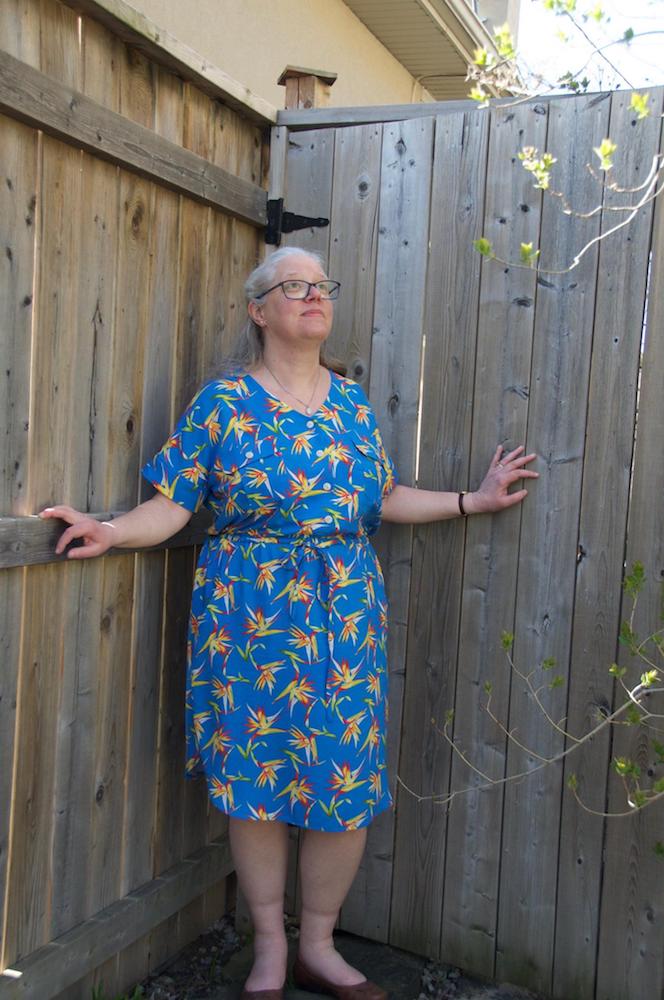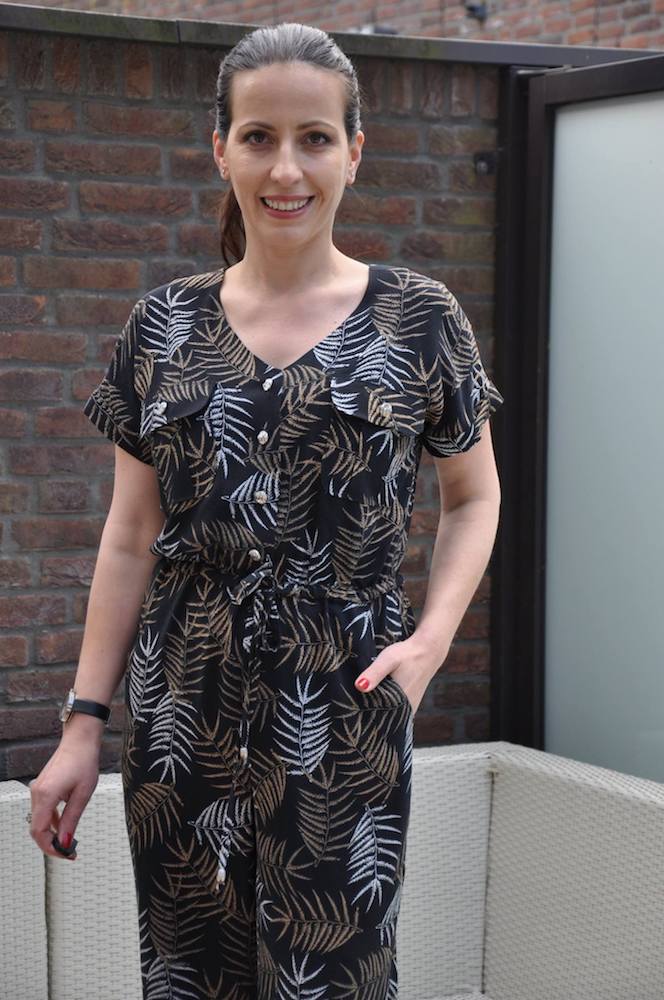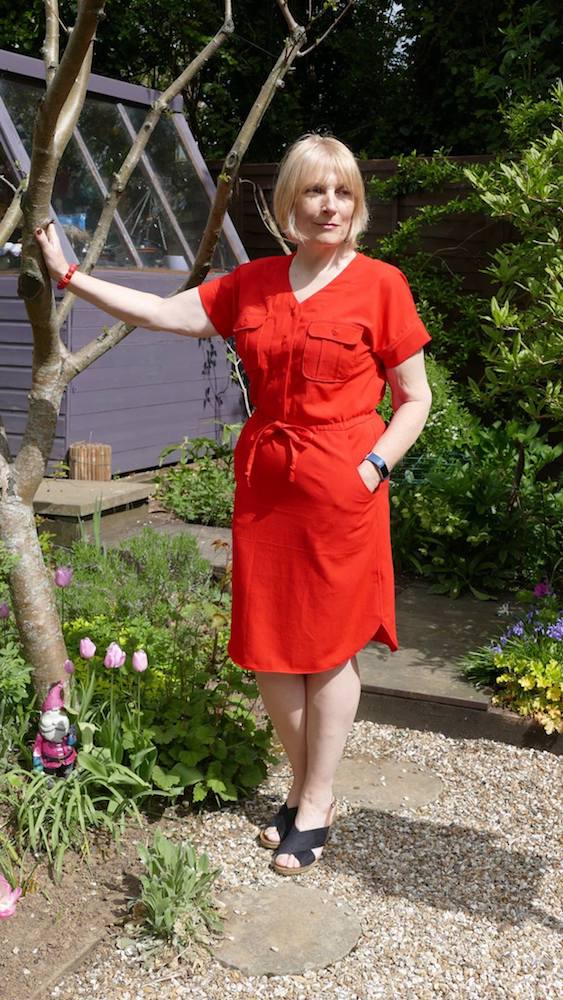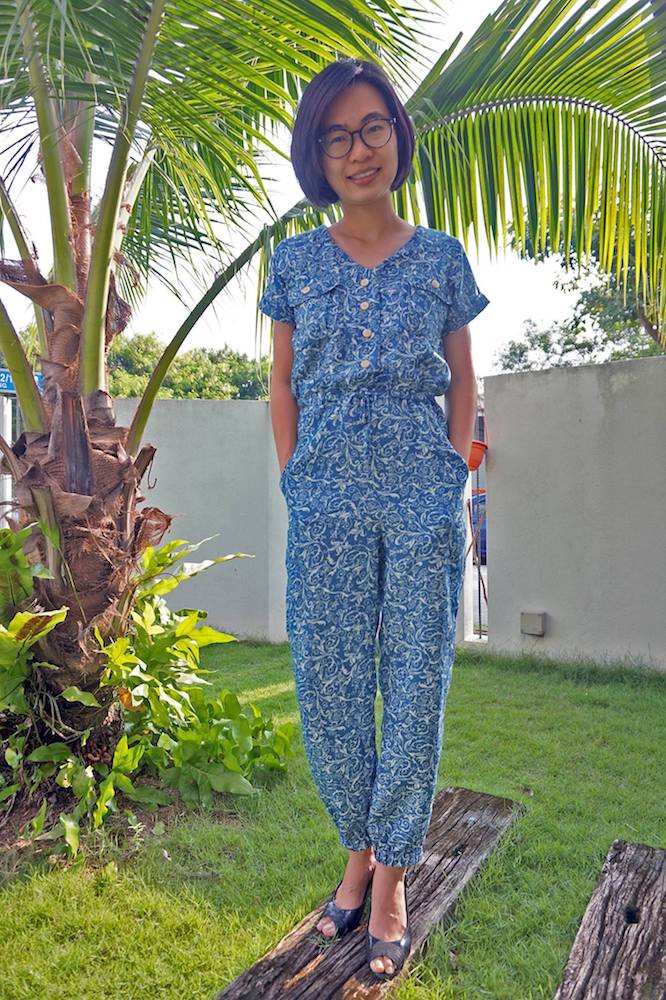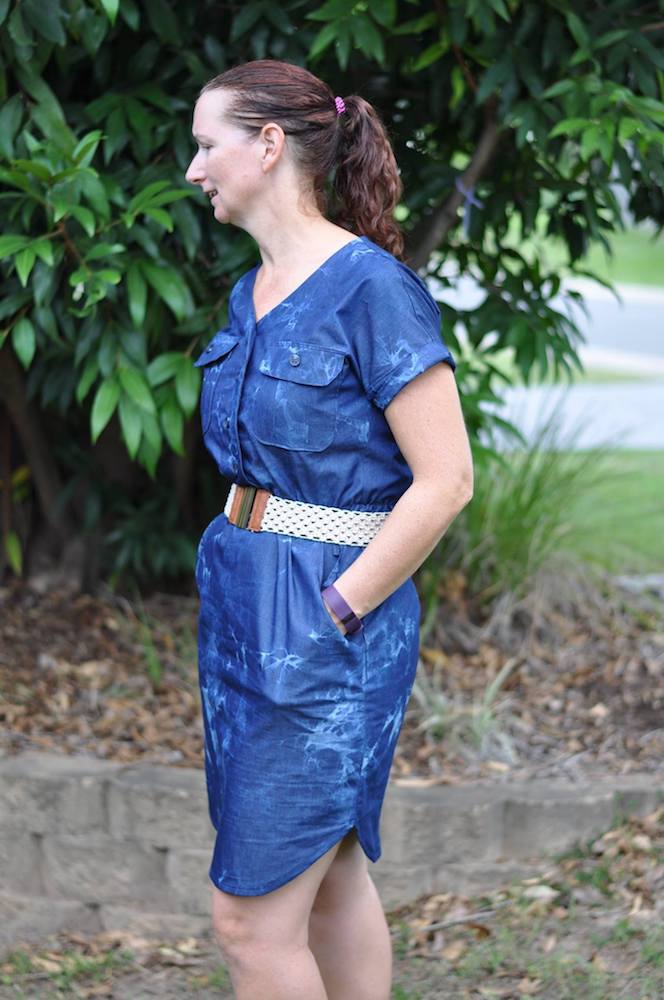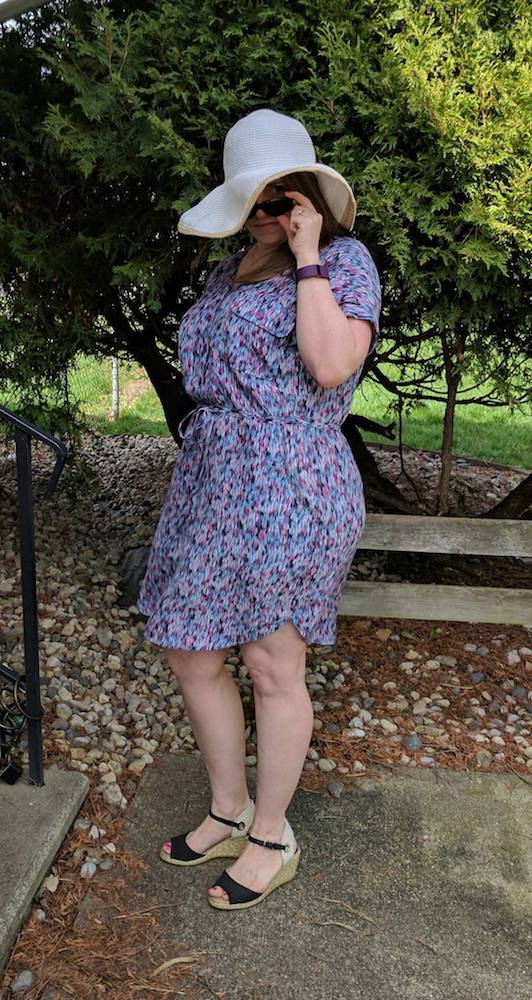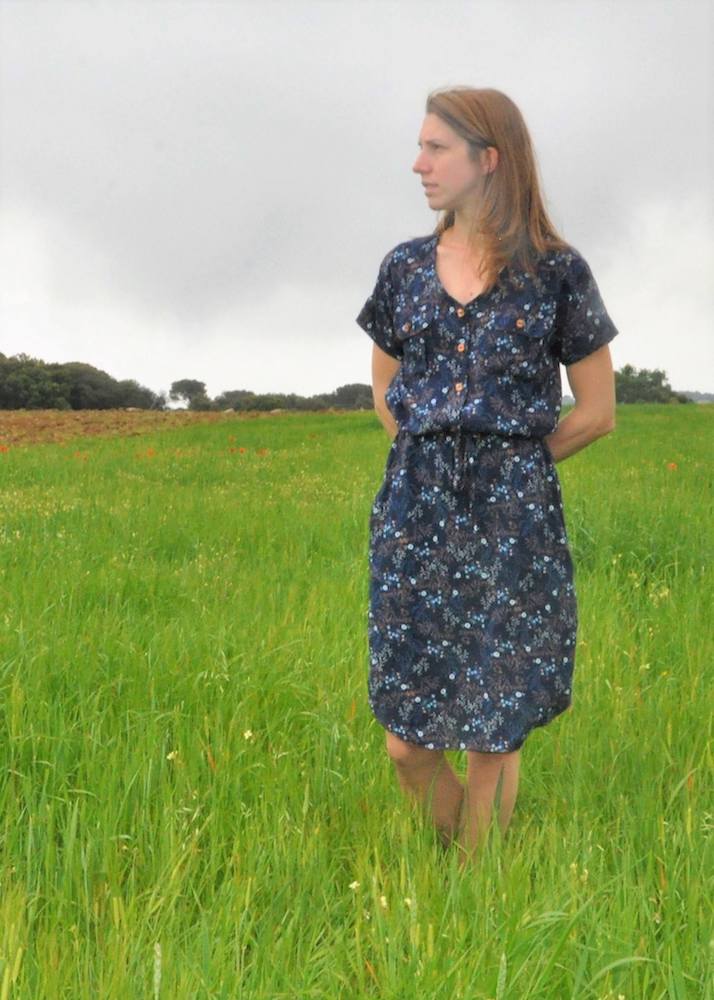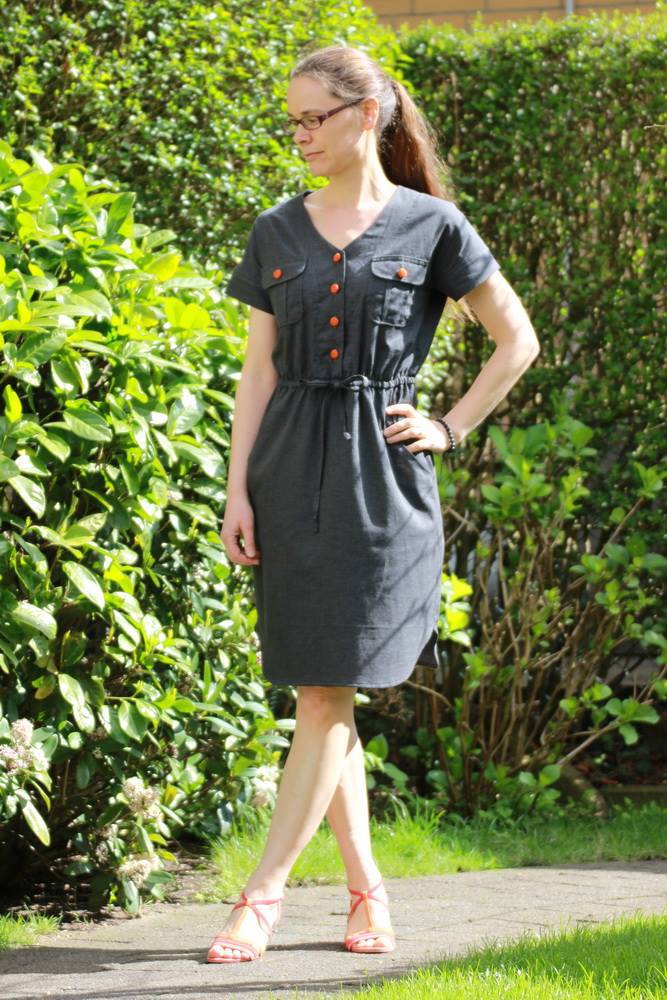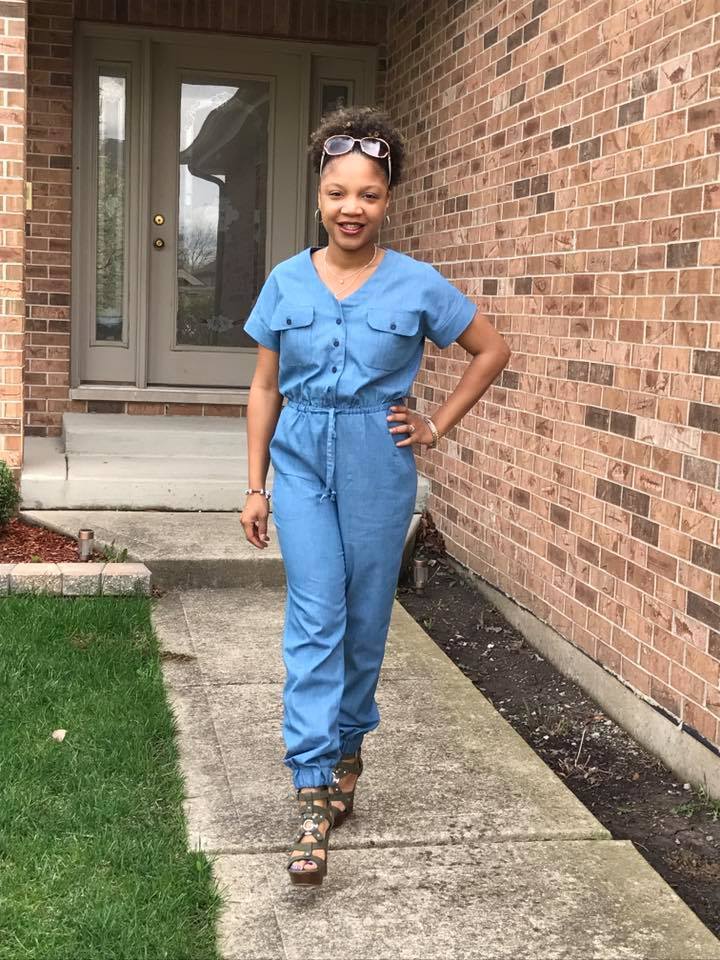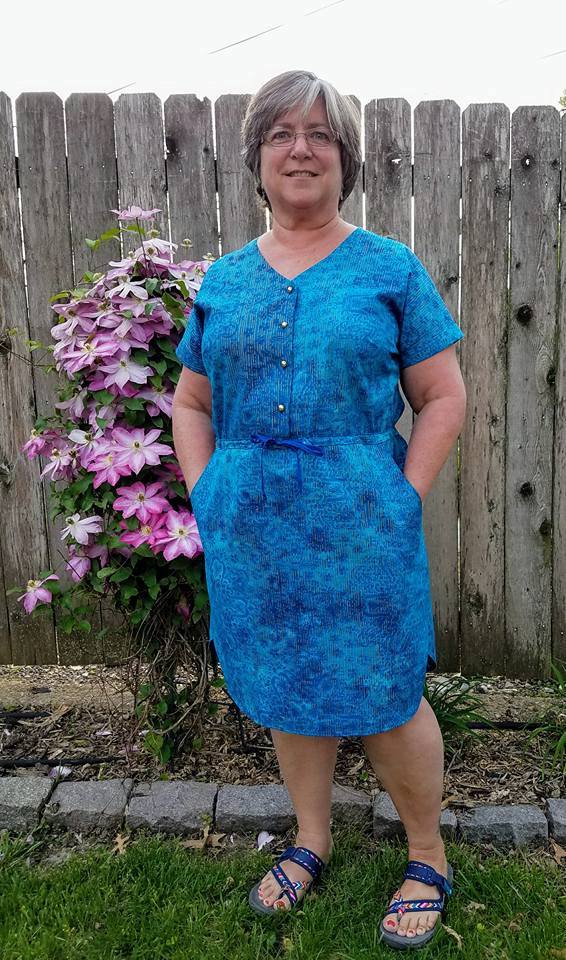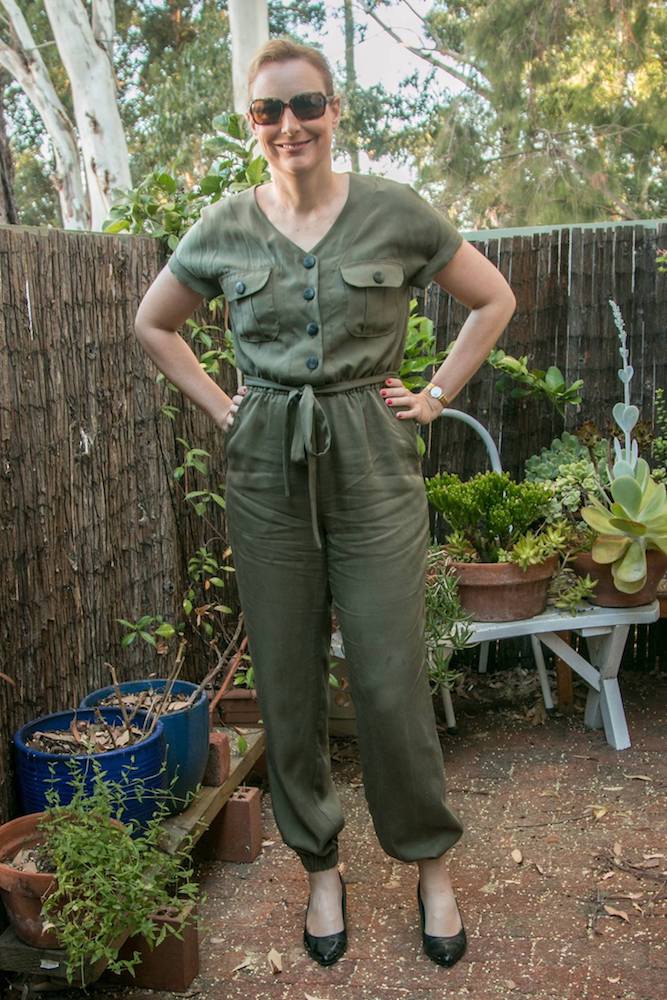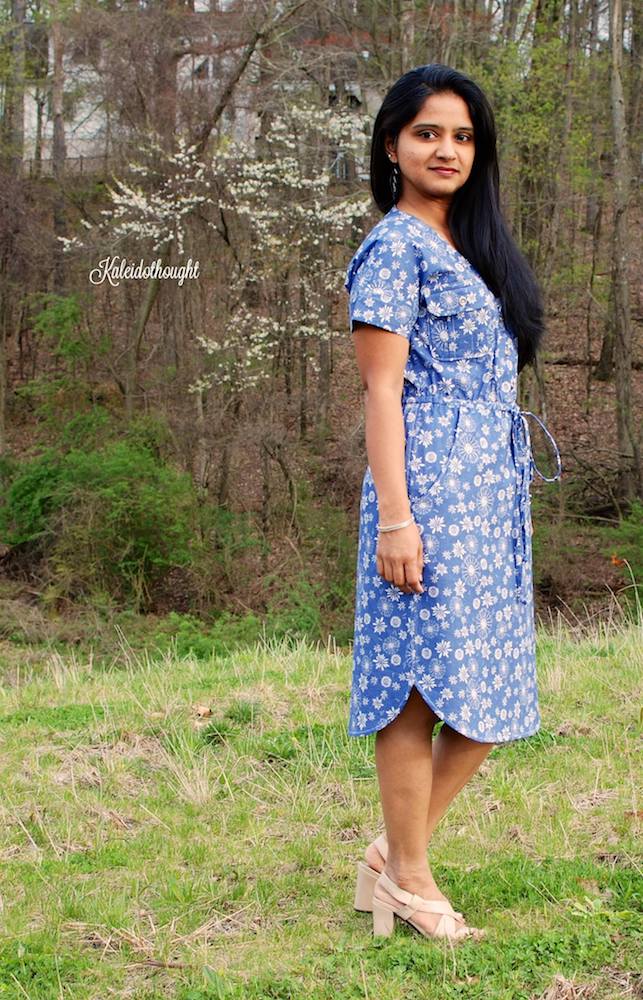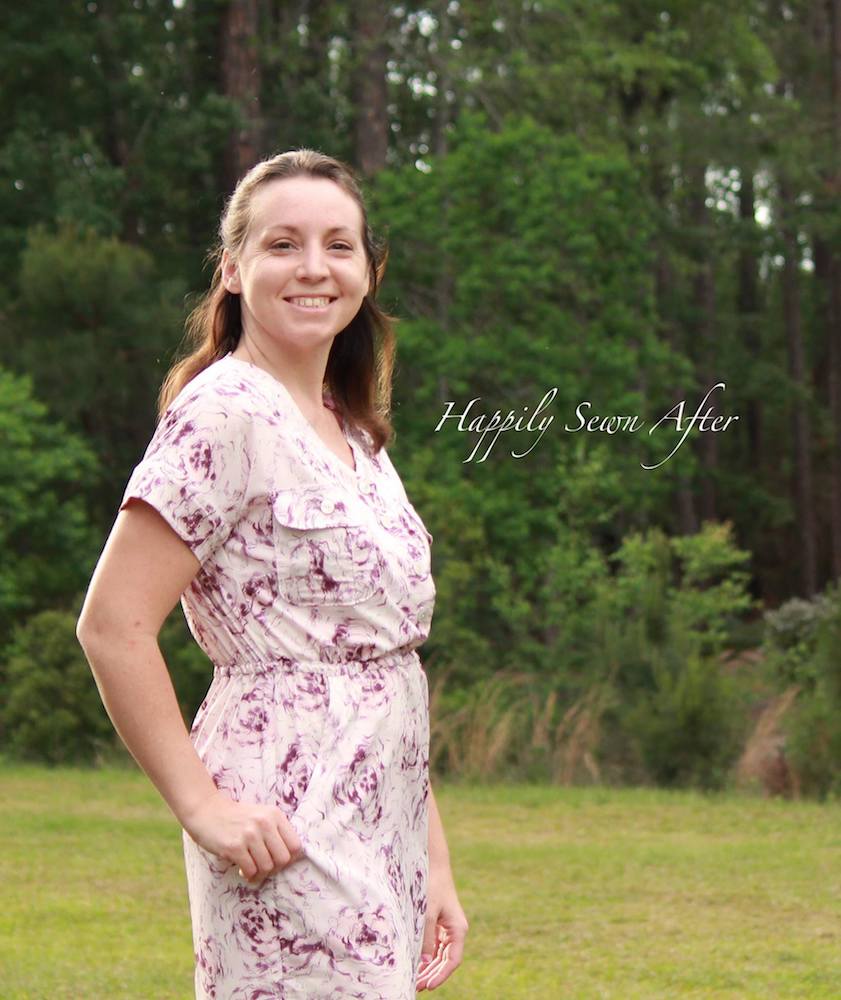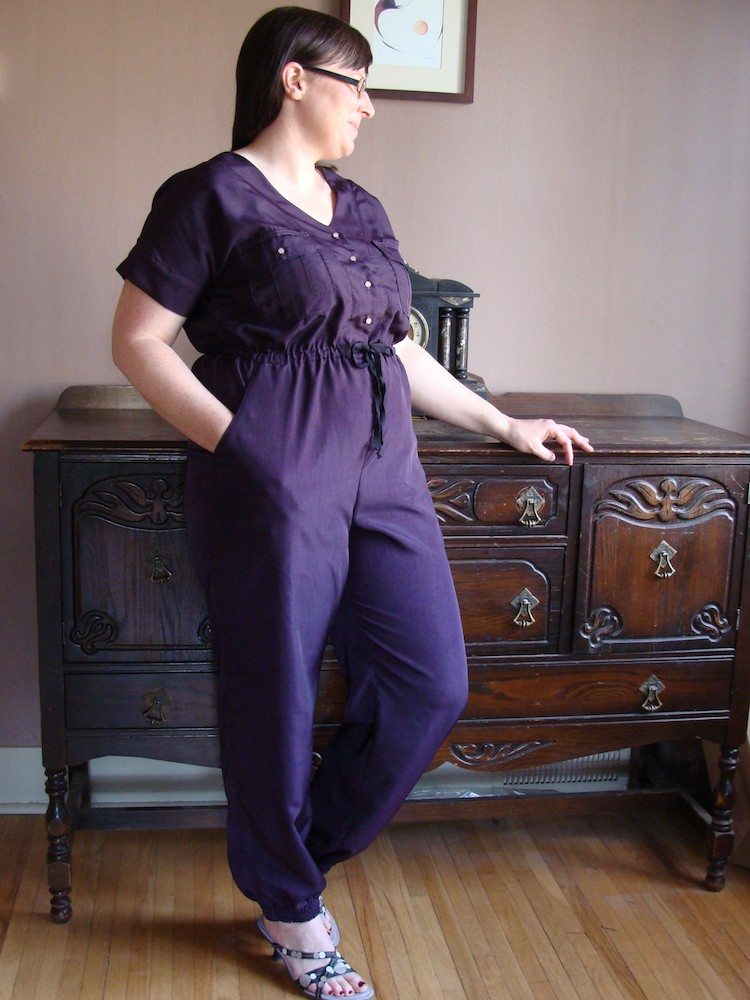 My sincere thanks to these talented testers and sewists:
Beck S.
Chris G.
Denise K.
Pam B.
Peggy D.
Stephanie T.
Val B.
Vanda M.
Yulia S.
Don't wait! Pick up a copy of the Anza Jumpsuit & Dress pattern while it's 20% off this week!