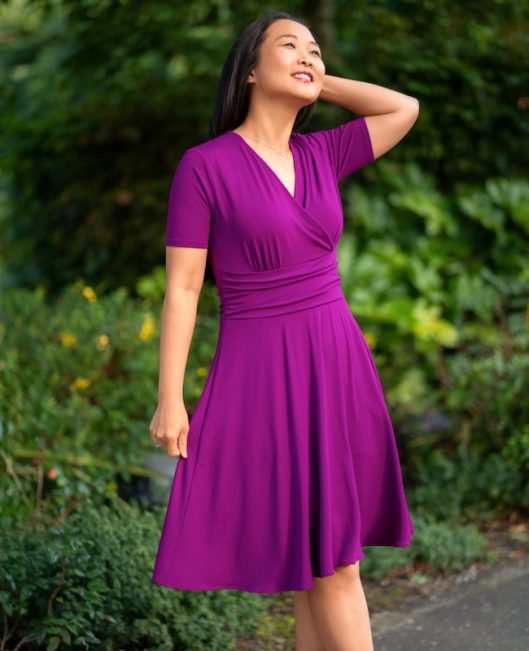 New Pattern: Antrim Dress
This is all you need to know about the new Itch to Stitch sewing pattern, Antrim Dress: A fit-and-flare knit dress with cup sizes and pockets that comes in sizes 00 to 40. Phew! That's a lot packed in one phrase!
Let's break it down.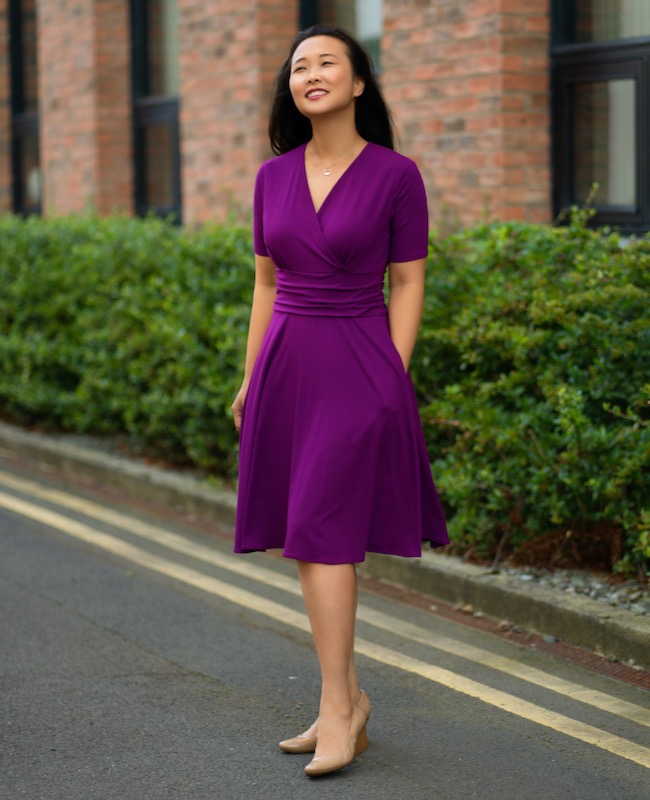 A fit-and-flare dress is probably the most universally flattering silhouette regardless of your age and size. Check out the testers' photos and you will see!
Knit dress means comfort. Some of us might have a fluctuating waistline or bust on different days for one reason or another. This Antrim Dress gets you covered! It is flexible enough to accommodate you. Also, a knit dress means it stretches and you can put the dress on through the head without any need for zipper or buttons! (I know a few of you still are intimated by zippers and buttons…I hope you will try them one day, but you don't have to in this pattern 😉 )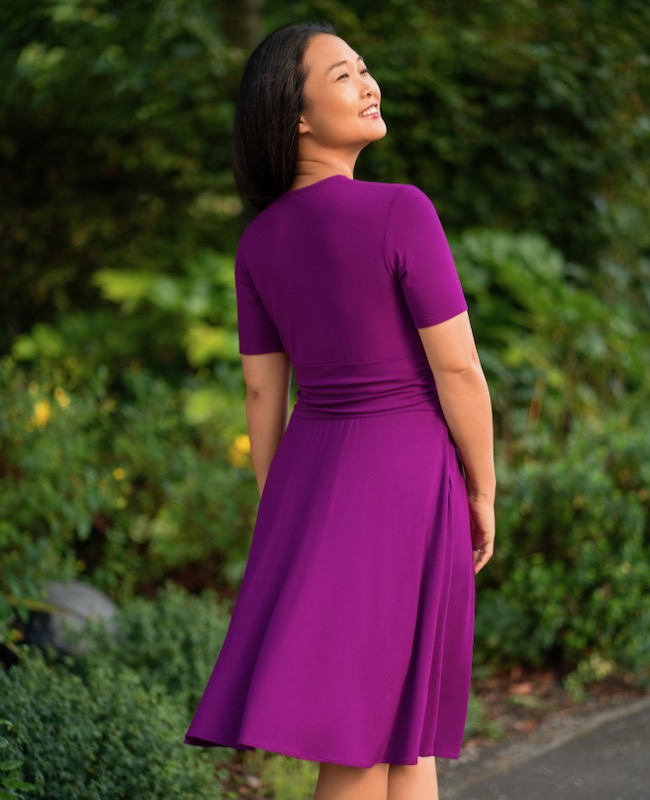 Yes, the Antrim has cup sizes! Usually, I don't put cup sizes on my knit patterns, but I did it this time because of the surplice bodice. A good fit in the bust means no gaping in the V neck!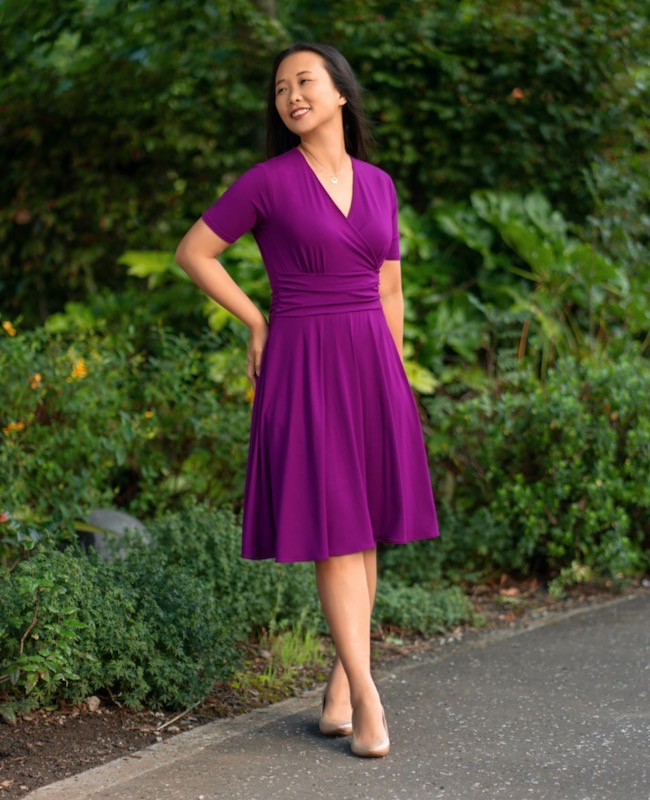 The Antrim Dress has pockets! Yes, they are big enough to sink your entire hand in. They are also attached to the waist seam so the weight of the pocket is anchored. And because of the flare of the skirt, you don't have to worry about your stuff bulging out—there's enough room! Yup, the Antrim is not just pretty, it's also practical.
The Antrim Dress comes in sizes 00 to 40! I think most of you should be covered. Note that sizes 00 to 20 come in A, B, C, D and DD cups, while sizes 22 to 40 come in B, C, D and DD cups.
Here's a bonus: it's nursing-friendly! Just be sure to use a fabric that has super good recovery, or you can even put some elastic in the neckline to ensure it will withstand repeat stretching.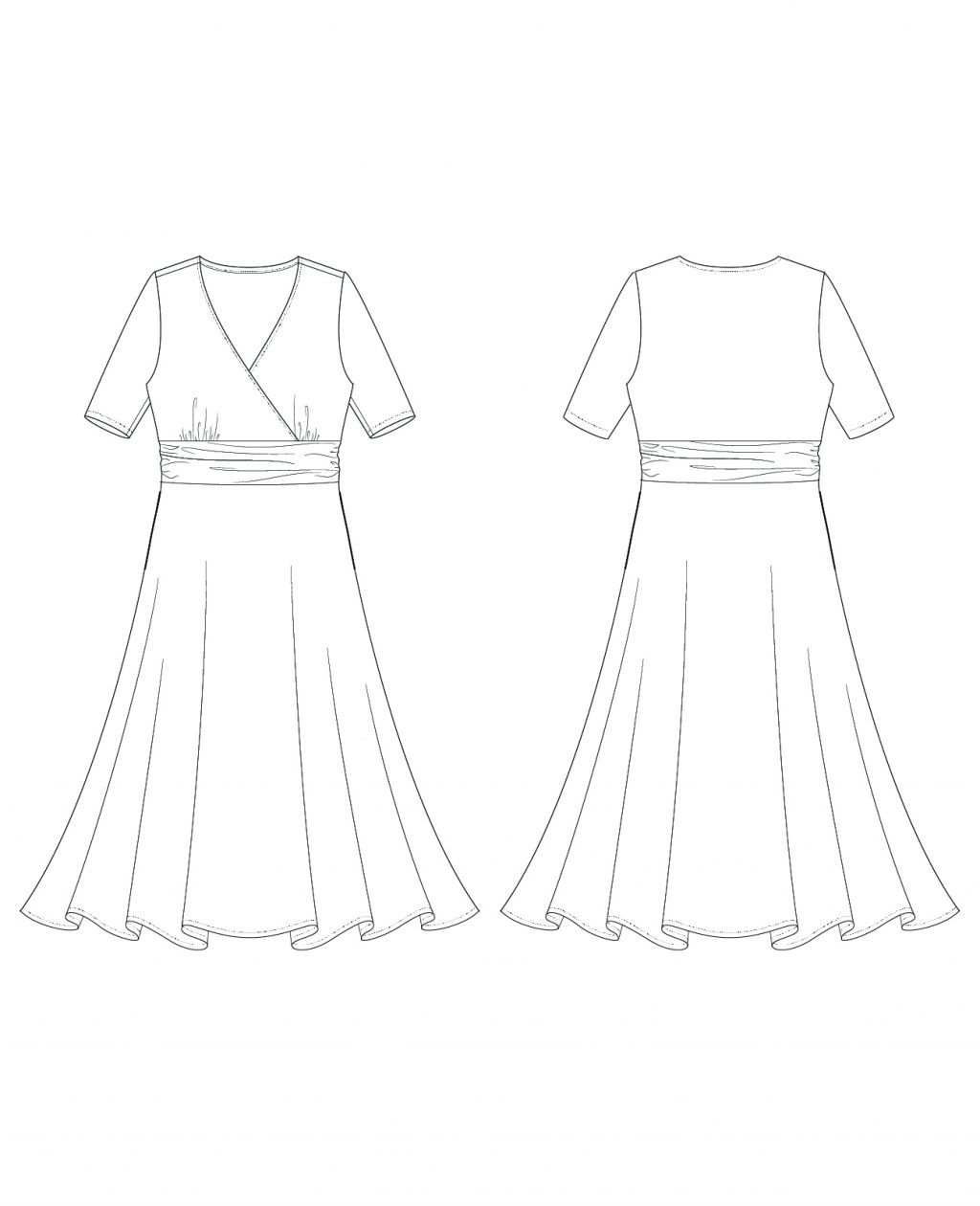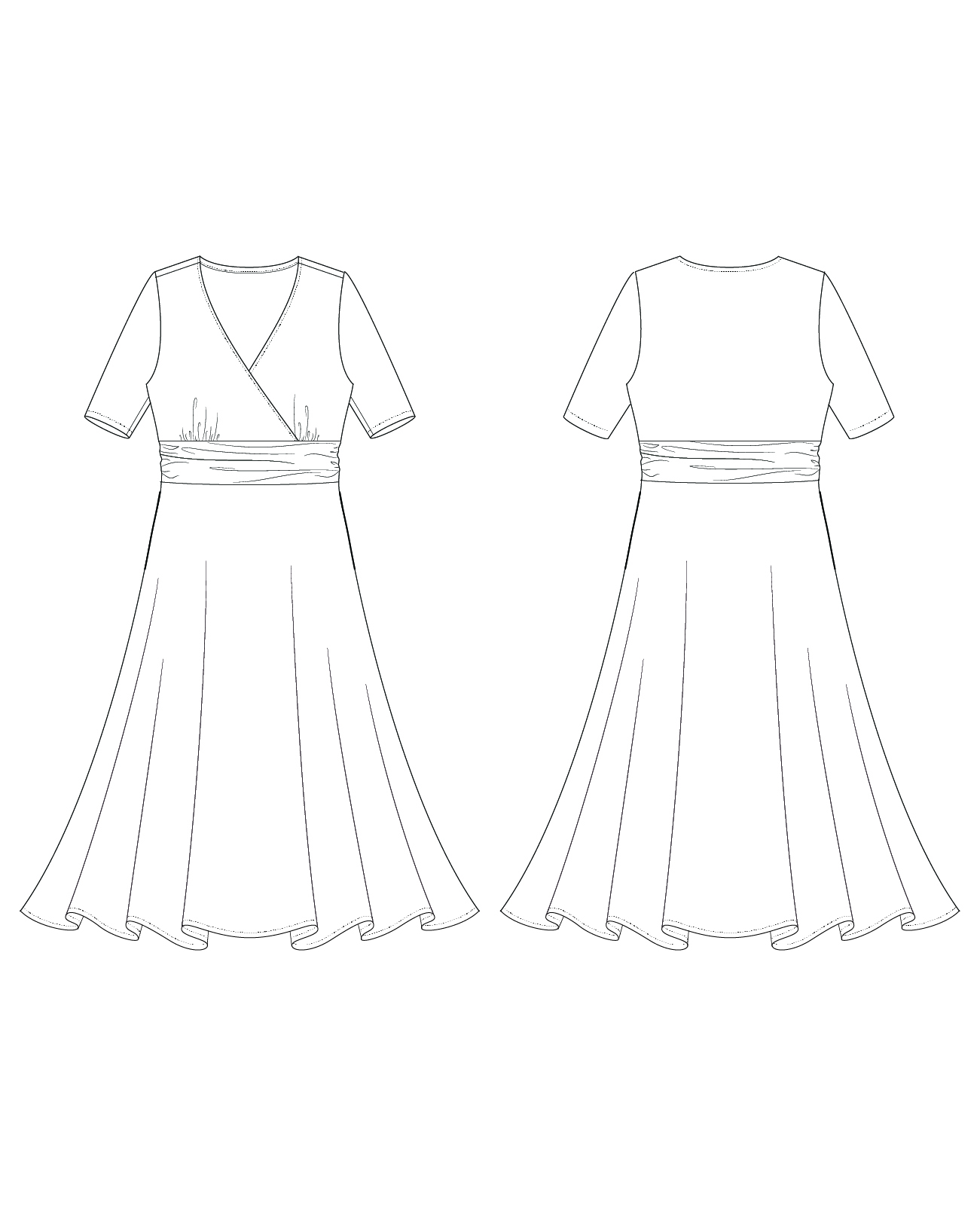 In the tester photos below, you can see that the V neck is higher on some people and lower on others. Maybe a lower neckline appeals to you or vice versa. It's (almost) all in your fabric choice! Fabric with less vertical stretch results in a higher neckline, and fabric with more vertical stretch results in a lower neckline. But regardless, do follow the stretch recommendation on the horizontal stretch: Use lightweight to medium weight knit fabric with 50% to 60% stretch and very good recovery. Generally speaking, if you pick something with less stretch, the dress will be tight, and if you pick something with more stretch, the dress will be big.
By the way, I love the color of this fabric I am using. I bought this rayon jersey knit fabric from Minerva Crafts. My color is dark fuchsia. Rayon spandex's quality can vary dramatically, and it's hard to get a good quality one. But this one is really good. It is beefier than the others I typically see on the market, and the recovery is good, not to mention that the color choices are fantastic.
For one week (through September 7, 2020), the Antrim Dress sewing pattern is 20% off. The volume discount still applies—get 15% off your entire cart if your purchase is $20 or more, or 20% off your entire cart if your purchase is $30 or more!
Wow, I never write so many in the release announcement (I am feeling extra chatting today). But let me stop myself and show you the testers' beautiful Antrim Dresses!
Thank you, my talented testers! It's such a joy seeing all your beautiful creations!
Andrea
Ashley
Cheryl
Denise
Diana
Glenda
Jan
Jolien
Leanne
Lindsey
Margaret
Margaret
Michelle
Mina
Nelleke
Rosemary
Tracey
Be sure to get your Antrim Dress pattern while it's 20% off (only through September 7, 2020)!