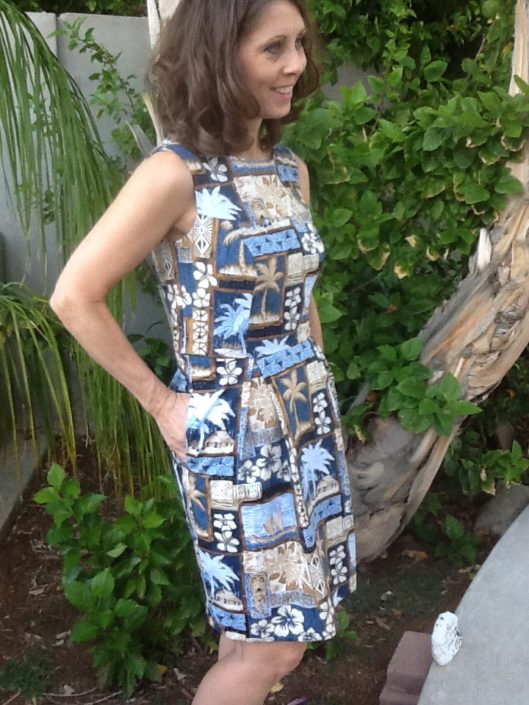 Marbella Dress Tour Stop–Diane
Today Diane is guest posing here to review Marbella Dress. Diane was the tester of Marbella Dress andwe had some great time during the testing process. I just LOVE LOVE LOVE her choice of fabric because it showcases that Marbella Dress can be casual too. Without further ado, here's Diane.
______________________________
When I first saw the picture of Kennis in her Marbella dress, I just wanted to be there with her, wearing that beautiful dress. You can tell by her excellent photographs that she is in a tropical place and I was jealous! Well, it was a tester call and it sure was calling to me but I had to sit back and remember everything I already had on my to-do list that always seems to be a mile long! Despite having orders to complete, a pattern test already in progress, and all of the demands of my family, I loved the dress enough to add it to my plate!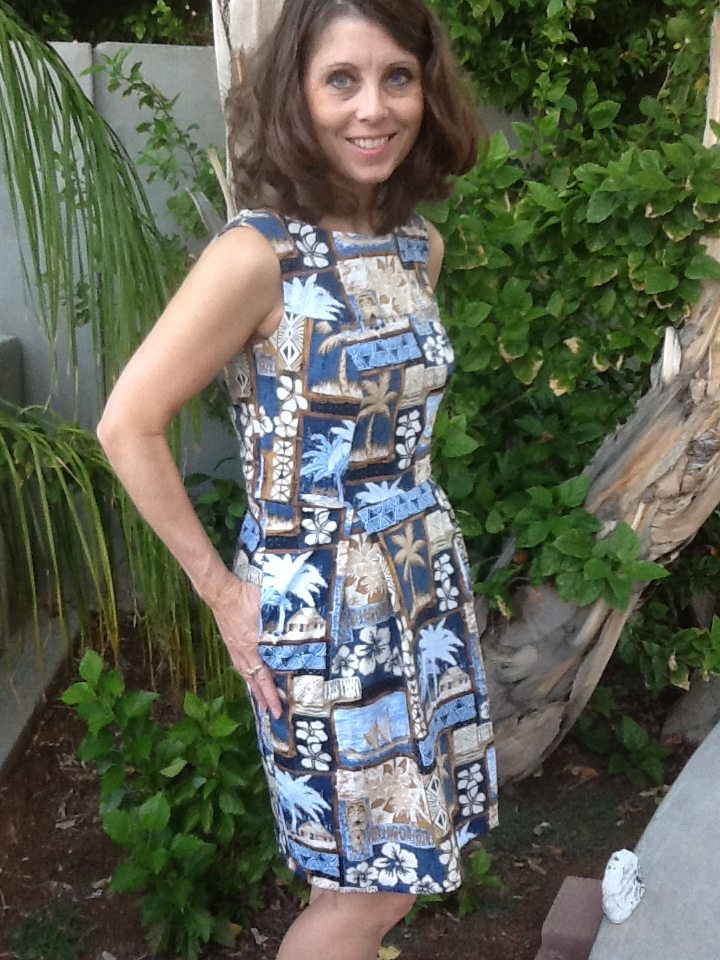 See, I live in Phoenix with several months of HOT so I wear a lot of casual dresses. And I listen to books downloaded to my ipod as I work, so pockets are a necessity!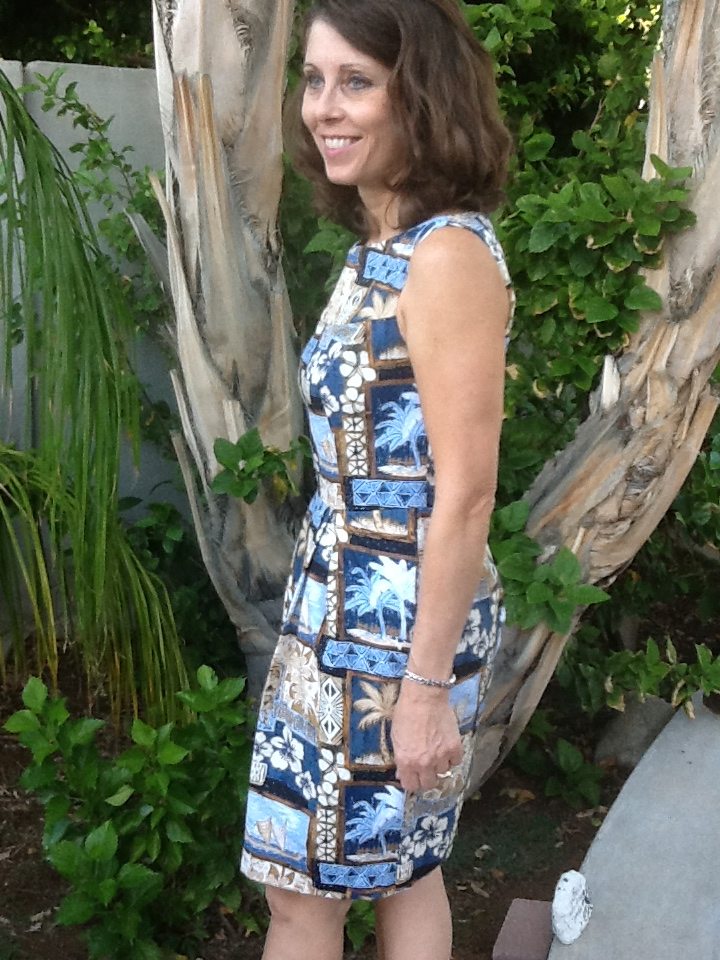 Well, when I was chosen as a tester, I was very excited. I downloaded the pattern and taped it together right away and was sooo amazed at how detailed the directions are with pictures to help out all along the way. I love, love, love that I can print only the size or sizes I need! Kennis was super sweet to work with and took all of our good and bad feedback in stride.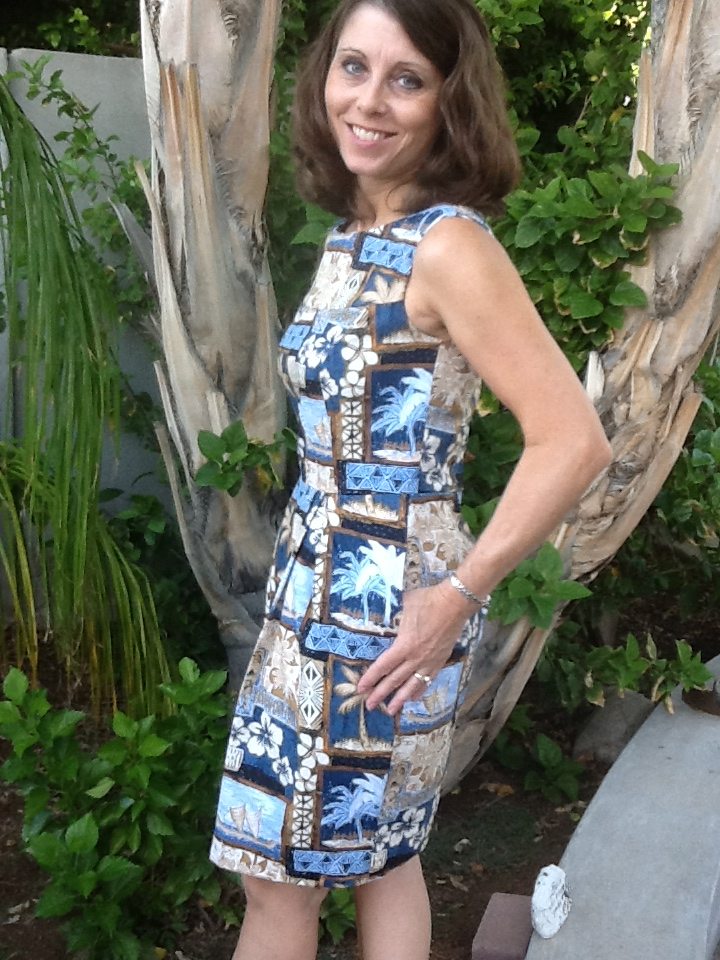 I guess I didn't realize how fitted the dress is until putting mine on after sewing the final in my chosen fabric. So, to avoid ripping out seams, it is very important to accurately measure yourself! I just guessed at mine, and ended up coming down two sizes from my first muslin to my final dress.
Another thing I should have done is basted the zipper into my muslin. It would have saved time in the long run when I had to make adjustments to my front and back pleats to make the skirt fit after the pockets were sewn on! By the way, I thought the pockets were going to be pain to put in and I worried that the lining would show but they were so easy and lay nice and flat. No worries after all. I made the lined version of Marbella, which makes the dress a little thicker but I feel so confident in it that it was worth the extra steps. And I don't have to worry about wearing a slip!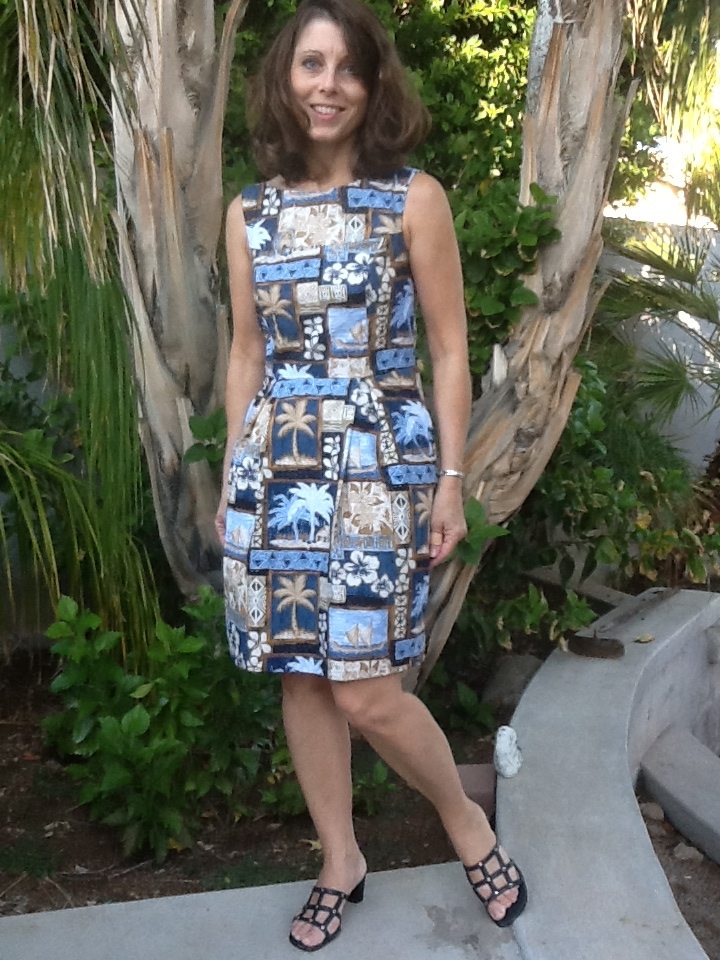 The fabric I chose is a casual directional tropical print, probably in part because that was the mode I was in as soon as I saw the photos of Kennis, and in part because my work is taking care of my family and sewing at home. I did wish (for only a split second) that I had a job to dress up for, since the Marbella is definitely a classy dress! Another tip, don't choose a one-way print! Yes, of course I cut a piece out up-side down and then sewed it on too, so more seam ripping!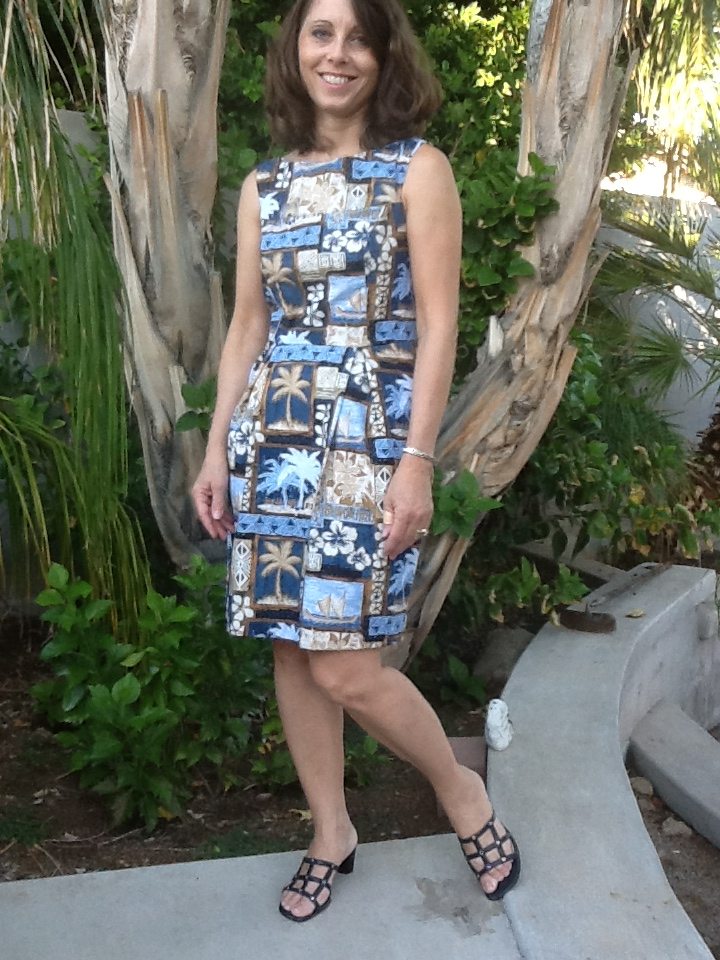 Finally after inspiration from my fellow testers and a glass of wine, mine turned out just lovely (even if I say so myself), and too fabulous to wear at home! After seeing all of the gorgeous versions from the other testers, it is clear to me that this dress can take on many different roles from a casual date, to the office, to a cocktail party depending on your choice of fabric. The dress looks professionally sewn if you follow each step in the directions and I bet everyone will think you bought it!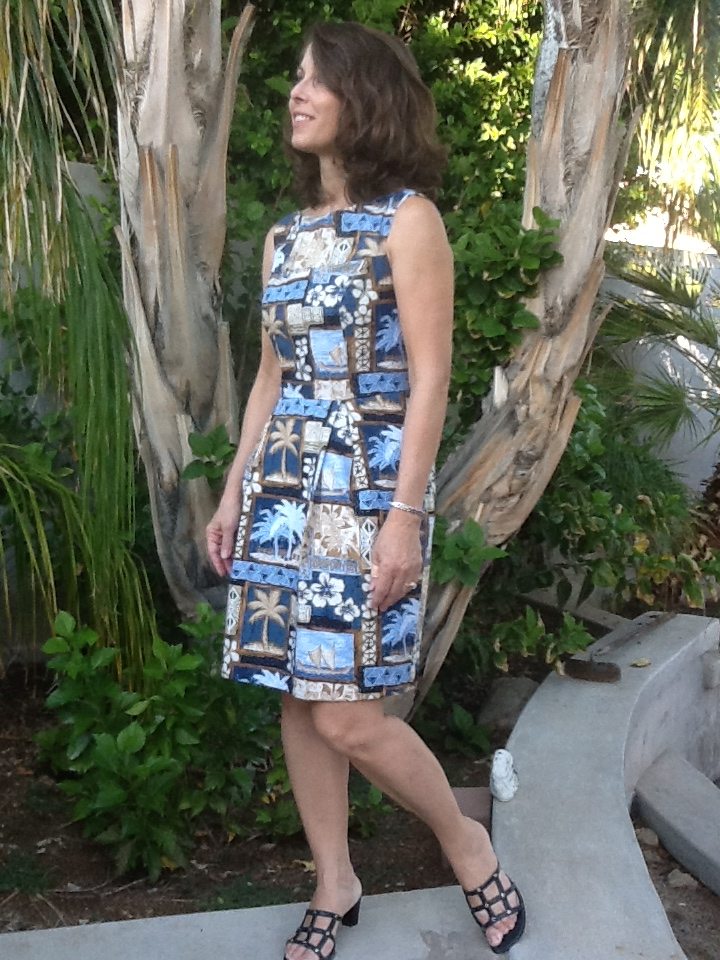 The next time I make the Marbella dress will be a piece of cake now that I know which sizing to use. It was a great experience testing for Kennis and I would love to have the opportunity again. She is already a wonderful designer! Did you notice that this style looks attractive on all of the different body shapes and sizes of the testers? Now that's amazing! Here's your chance to get the Marbella Dress for yourself!
And…there is also a Blog tour giveaway so you can win the pattern (or win a refund if you've already purchased). How fun is that! You can see the other tester's dresses here too! Go enter now.
______________________________
Don't forget that I am running a giveaway during the blog tour. Enter now for your chance to win the Marbella Dress pattern!
Here is our blog tour schedule
Wed, October 15:
Ann from The Pattern Studio by 1 Puddle Lane
Lindsay from Design by Lindsay
Thursday, October 16:
Debbie from Stitch It Now
Jaime from Jaime Johnson
Monday, October 20:
Darcy from Ginger House Designs
Stacey from All Sewn Up by Stacey
Tuesday, October 21:
Diane Guess Post on Itch to Stitch
Ajaire from Call Ajaire
Wednesday, October 22:
Hannah from Hello Sunshine