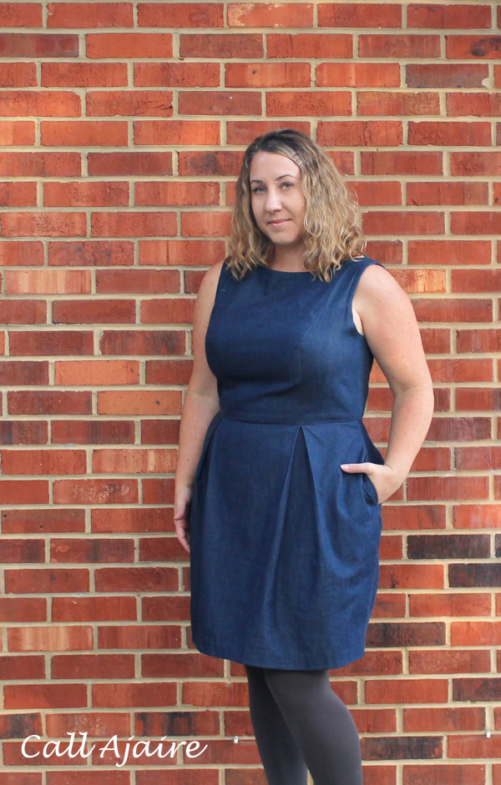 Marbella Dress Tour Stop–Call Ajaire
Today's Marbella Dress blog tour stop is at Call Ajaire. Ajaire and I had some good fun during the testing process of Marbella Dress. I love that we worked together to get a great fit for her. Here's a little about Ajaire.
"I've always loved making.  At an early age I started cross stitching and sewing and then I taught  myself to knit and crochet during college.  When Bean was born I was filled with all sorts of inspiration and started sewing up a storm, but lets face it: with a little one in the house there's not a lot of sewing time and lots of mind-wandering-inspiration time and for me the best part is the design/plan phase of a project.  Sew-alongs really lit a fire under me in terms of deadlines and themes and without them I might have had a ton of UFOs hanging around the sewing machine."
Hop over to Call Ajaire and see the FABULOUS Ajaire in her Marbella Dress!
Don't forget that I am running a giveaway during the blog tour. Enter now for your chance to win the Marbella Dress pattern!
Here is our blog tour schedule
Wed, October 15:
Ann from The Pattern Studio by 1 Puddle Lane
Lindsay from Design by Lindsay
Thursday, October 16:
Debbie from Stitch It Now
Jaime from Jaime Johnson
Monday, October 20:
Darcy from Ginger House Designs
Stacey from All Sewn Up by Stacey
Tuesday, October 21:
Diane Guess Post on Itch to Stitch
Ajaire from Call Ajaire
Wednesday, October 22:
Hannah from Hello Sunshine