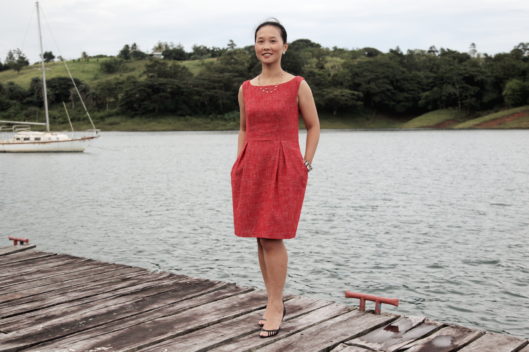 Marbella Dress is Ready for Testing!
TESTING CALL CLOSED
The testing call is now closed. Thank you so much for your support! The Marbella Dress is now available in the shop.
+++++++++++++
I am SO excited to announce that the Marbella Dress PDF sewing pattern is ready for testing. I've lost count on the hours I have spent working on this dress pattern. It feels like eternity, but finally it is here. You might be able to see some of my blood, sweat and tears on the pattern.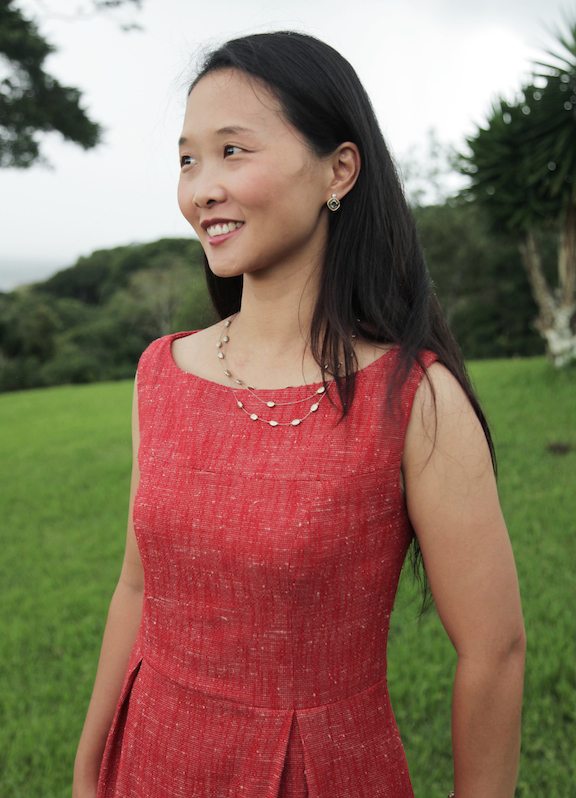 Without further ado, let me formally introduce you to Marbella. It is an elegant beauty with fitted bodice and roomy tulip skirt. The wide boat neck is a bit lower than the traditional boat neck since I don't want you to feel choked. It has a front and back yoke and princess seams below the yokes so that it will hug your body with feminine lines. Besides, with these seams, you can even do color blocking.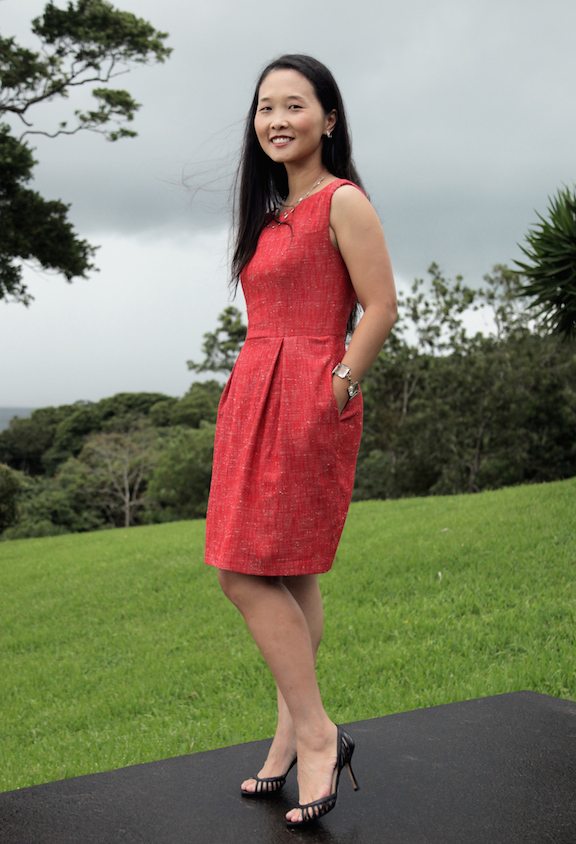 Have you notice the in-seam pockets? They are real pockets that your essentials will fit comfortably in. Cellphone, lipstick, keys and even a slim wallet. Marbella's closure is an invisible back zipper. But don't let me stop your creativity, if you know how, you can put an exposed zipper instead for an edgier look (one day I might be able to a tutorial on that).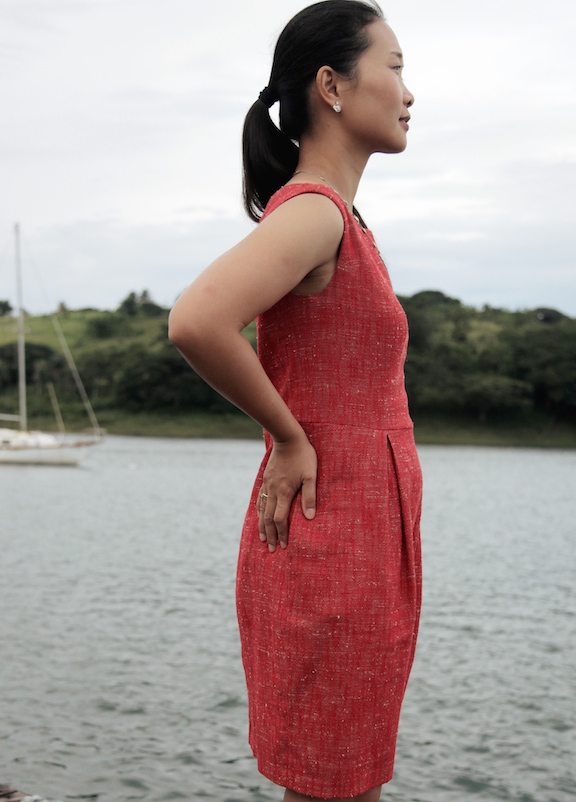 Did I mention that Marbella comes in 12 sizes (00 – 20) with A, B, C and D cups? Yes, you can take a break from doing the tiring SBA or FBA (Small Bust Adjustment or Full Bust Adjustment). Also, the instructions walk you through doing a lined or unlined version.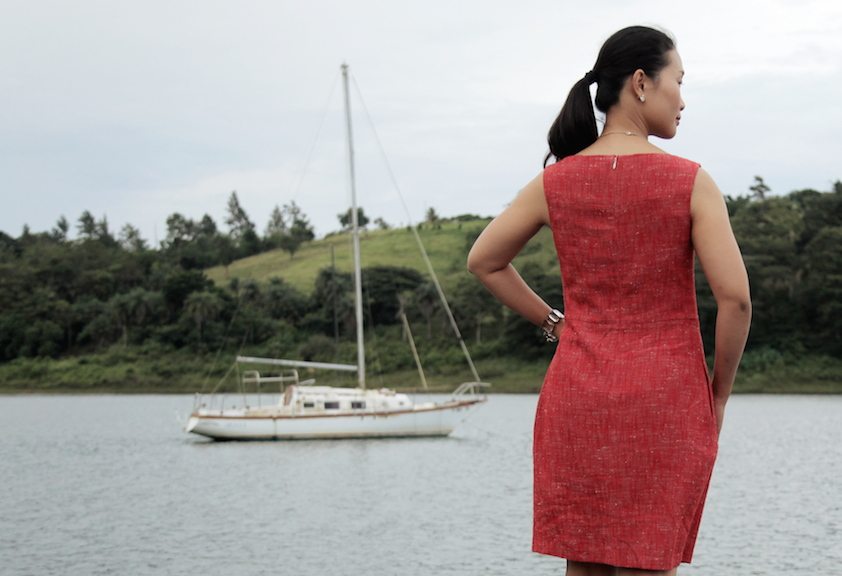 Admittedly, sewing Marbella is not a beginner pattern. Some steps are added to ensure Marbella to come out as nicely as a dress you would buy from Saks Fifth Avenue. If you follow the instructions, you will produce a high quality garment.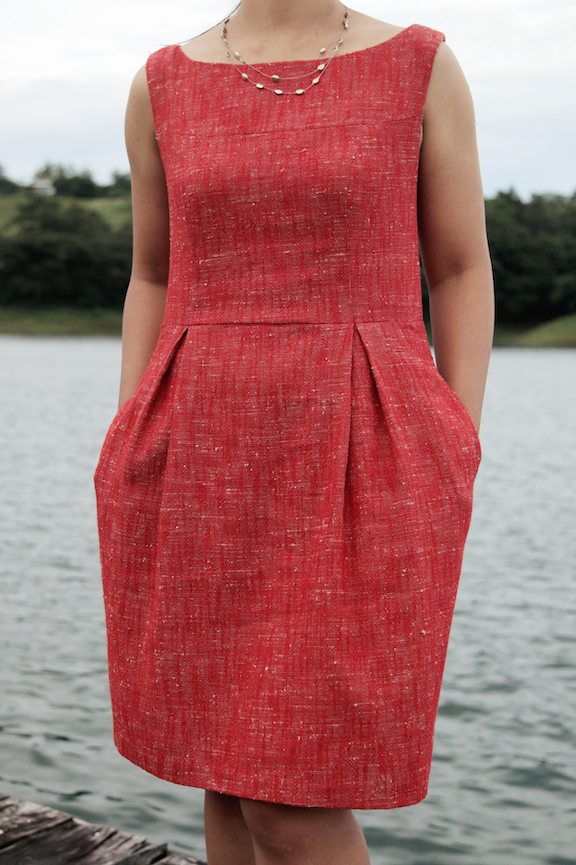 That's why I categorize Marbella Dress as an intermediate++ garment in difficulty. What is intermediate++? I would consider, for example, someone who has experience sewing invisible zippers and lined garments, to be an intermediate++ sewist.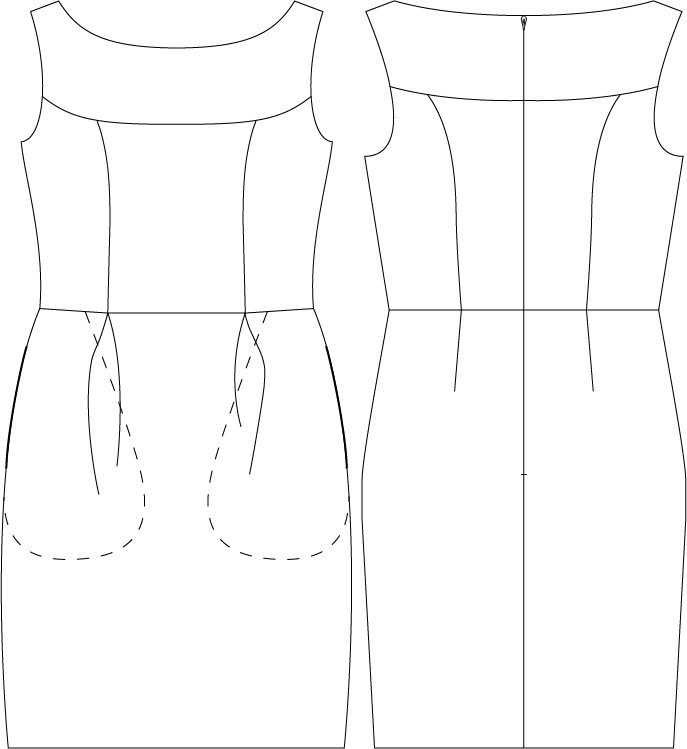 The pattern, excluding instructions, has 24 pages (for one cup size). I squeezed as tightly as possible to ensure you don't waste any unnecessary ink.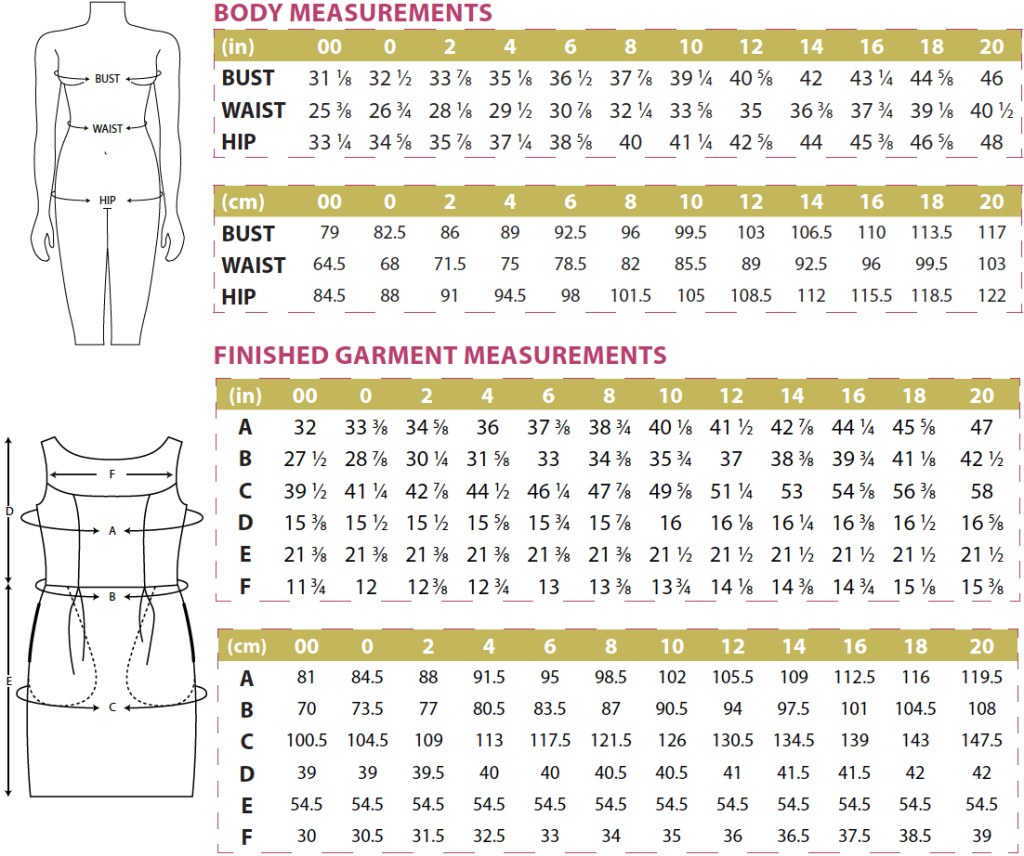 Other material you'll need:
One 22-inch invisible zipper
One set of hook and eye (Size 1)
16" (41 cm) of fusible stay tape (or cut your own using light-weight fusible interfacing)
13-inch (33-cm) single fold bias tape (for unlined option only)
Invisible zipper foot and regular zipper foot for your sewing machine
My goal is to choose the final testers by Thursday, September 18th, and the chosen testers will be invited to a private Facebook group where we can discuss the pattern, share pictures and discuss revisions. I will send the invite/link to the email that you provide. So please make sure you enter the correct email in the form below.
In return for your time, effort, professionalism, input and participation, upon completion of the testing, you will receive:
A copy of the final pattern
Get the first chance to be an affiliate of the Marbella Dress where you will get a commission if someone buys through your site/link
A banner ad on Itch-to-Stitch.com to drive traffic to your blog/site/store/Etsy store
Feature you in a blog post that directs traffic to your blog/site/store/Etsy store
Thank you very much for your interest in testing Marbella. Testing is one of the most crucial steps for producing a quality pattern. I appreciate your applying!
Update: Sign up completed