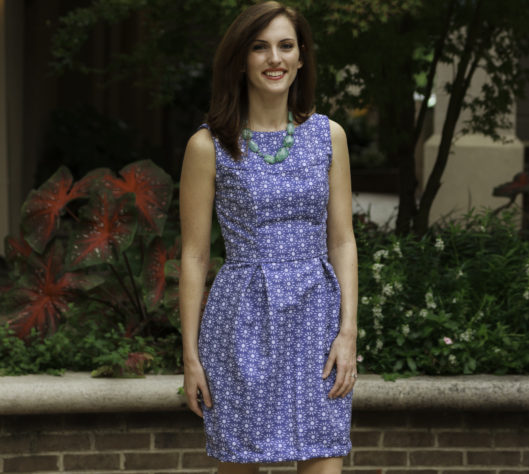 Marbella Dress PDF Sewing Pattern is Released Today!
I can hardly contain myself! Itch to Stitch's very first PDF sewing pattern, Marbella Dress, is released today! To celebrate this momentous event, Marbella Dress is 20% off (from $15 to $12). No code is necessary. Get your very own copy now!
Marbella Dress is a very versatile sewing pattern. Depending on the fabric you use, it can be a dress for work, an LBD for a date or a casual outfit for a summer BBQ party.
MARBELLA DRESS design features:
A wide boat neckline that dips a bit lower than the traditional boat neck
Front and back yokes allow for color blocking
Feminine princess lines that allow for a close fit in the bodice
Roomy, slightly-above-knee tulip skirt
Functional in-seam pockets to fit your cell phone, keys, lipstick and even a slim wallet
Invisible back zipper as closure
MARBELLA DRESS pattern features:
Twelve sizes from 00 to 20
A/B/C/D cups (no more bust adjustments!)
Lined and unlined options
Lengthen/shorten guideline on bodice and skirt
Instructions for high-quality finish
Print only the size(s) you need with "layers" feature (no more mingled lines!)
My talented testers have been working diligently in the last three weeks to get all the kinks out. Next week we will do a testers' blog tour, so you can see their amazing renditions of the Marbella Dress. Here are a few teaser photos, but there are many more. Stay tuned for the blog tour!