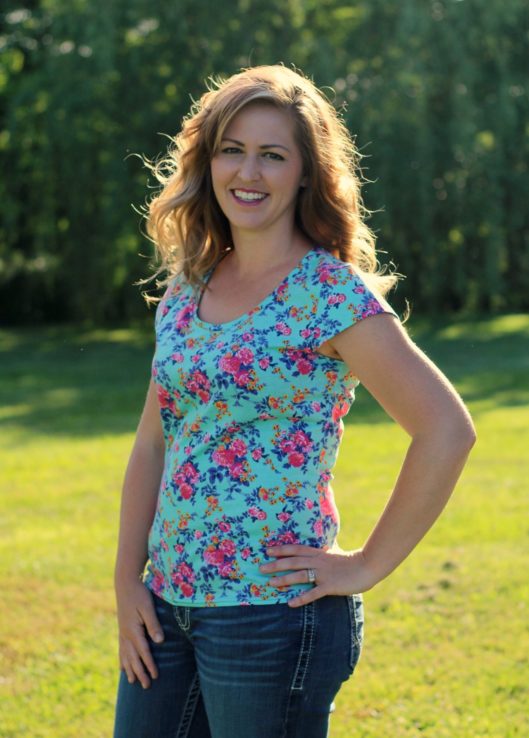 Making Some Laundry with the Idyllwild Top and Dress Pattern
It's been quite an exciting week for me as I am hosting my first blog tour over at Pear Berry Lane. The theme for the tour is "Make Laundry, Don't Do Laundry." Basically, we are all sharing about how we would rather be sewing new clothes than washing dirty laundry. In honor of this we are stitching up some quick sews instead of washing and folding our dirty stuff.
Kennis and I wanted to share a quick sew with you from Itch to Stitch. I stitched up the Idyllwild Top and Dress Pattern to share and link up to the blog tour.
I have to say, when I first looked at the listing for this pattern I skimmed past it because the cover photo is a dress with ruffled knit. I have to admit that I have never sewn with that because I envision myself serging all those ruffles in the wrong direction and it freaks me out. Man, I should have read that listing better! This pattern is a basic t-shirt and dress. I guess I really shouldn't say basic because it is loaded with options. It has SEVEN sleeve options, TWO Necklines, and THREE length/hemline options! I especially like the side ruched option, and must try that next. Wow! I'm so glad I've got this in my arsenal now, it's a staple pattern.
For my sew, I chose to do the capped sleeves, large neckline, and T-shirt length. When I read through the pattern I knew I had to try the capped sleeves because they require no hemming and because I don't have any other pattern with this style sleeve. It's a win-win. If you can get out of hemming, I say go for it!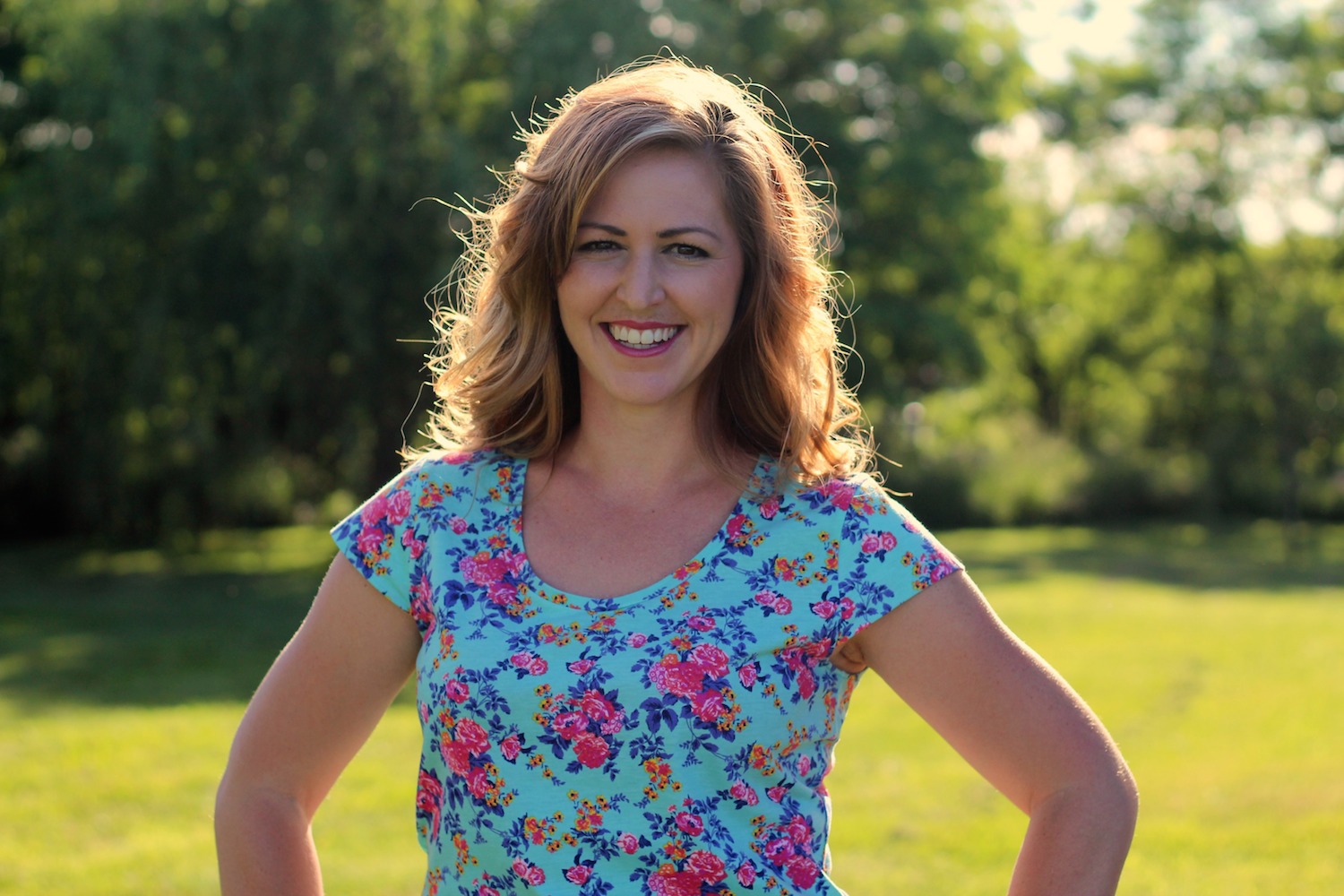 The capped sleeve option does have a different construction method as the sleeve doesn't cover the entire armhole. This means we have to fold down the seam allowance and topstitch for the finished edge. I was slightly nervous about stretching my armhole, so I added a tiny piece of clear elastic to the wrong side of this area before pressing down and stitching. It gave a nice little bit of added stability to the underarm and also provided a great guide to keep the hem even. I snapped a photo for you to see what I did.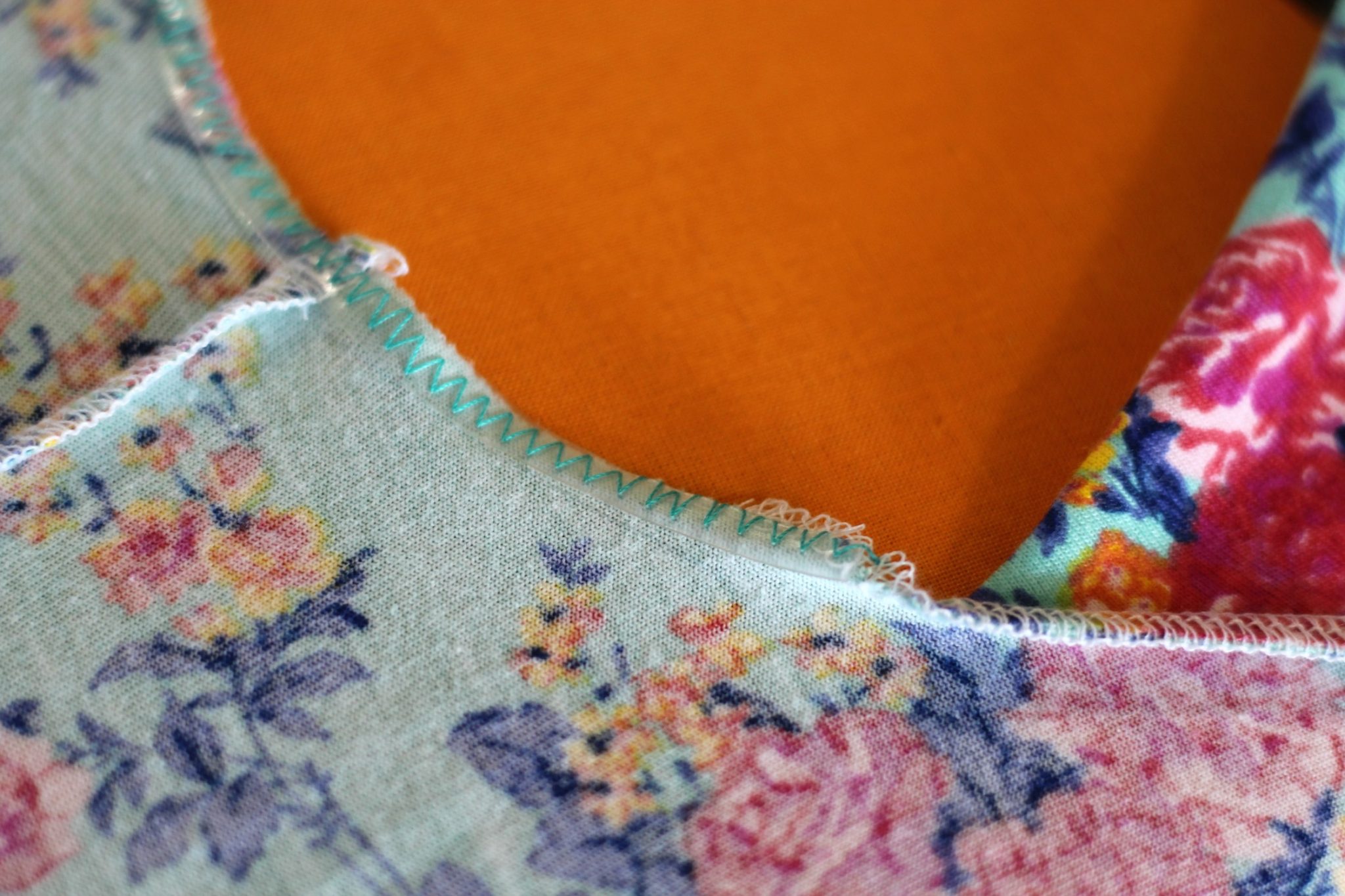 The large neckline was perfect. I have a boob-show rule. If I bend over and I give a free show to onlookers, I'm not going to wear that out in public because I am ALWAYS bending over to pick up a little person. No one needs to see that. Even with the large neckline, I'm am covered in an appropriate way in the Idyllwild Top, so yay!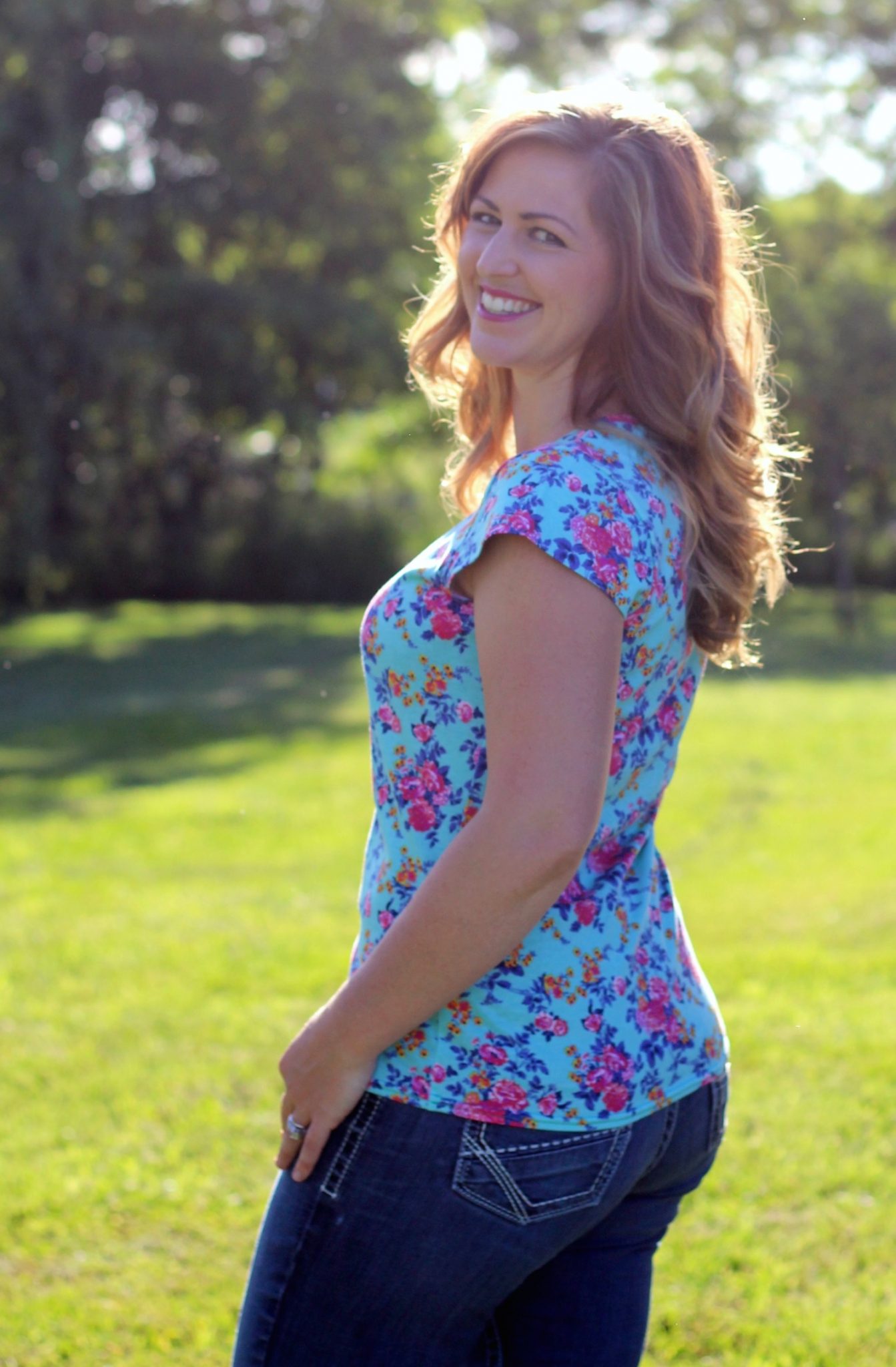 So here is the final product! I'm loving the fit and the length. It is a perfect go-to shirt and was so quick to stitch up. Will you give it a try yourself? What do you think of the capped sleeves? Be sure to swing on over to my blog and check out all the fun happening this week too. You can link up your own quick sew for some great prizes!
This post was written for you by Cassy Gobin of Pear Berry Lane Blog. Be sure to check out her other posts here at Itch to Stitch and stop by Pear Berry Lane for a visit too.