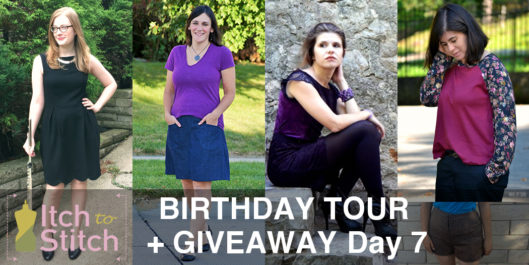 Itch to Stitch Birthday Tour – Day 7 (& Final Day)
All great things will come to an end (but other beautiful things will take their place). If you haven't entered for your chance to win these great prizes, you only have today to do it. Tomorrow I'll be picking the winner! And the sale will also be over today; I can't tell you when you will see this great sale again, so take advantage!
As part of the birthday celebration, a featured designer of the day will give away two patterns. Be sure you enter for your chance to win there too! This is the last featured designer giveaway for the celebration.
Huge line up of the birthday blog tour today. We have 5 fabulous sewists and bloggers adding their creativity to their Itch to Stitch patterns.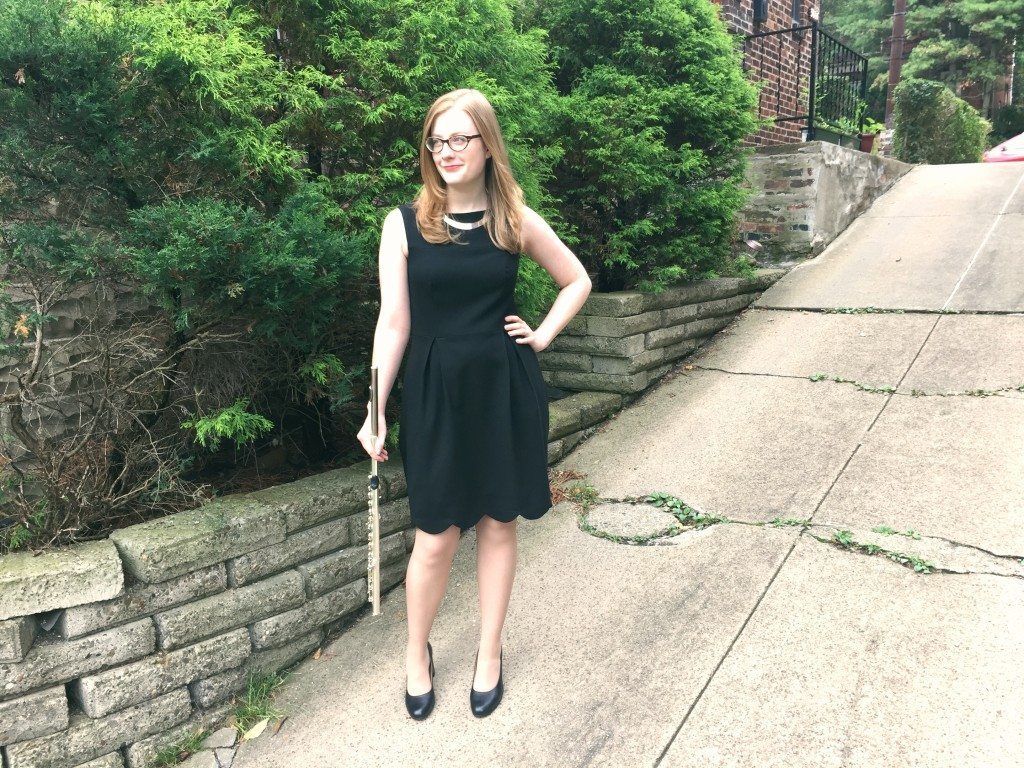 Cheryl of Red Knits sews and knits as a welcome distraction from graduate school. She's currently focused on building a versatile wardrobe to take her from the classroom to the dance floor. This Marbella with a scalloped hem is the perfect LBD for many occasions, but especially an upcoming wind ensemble concert.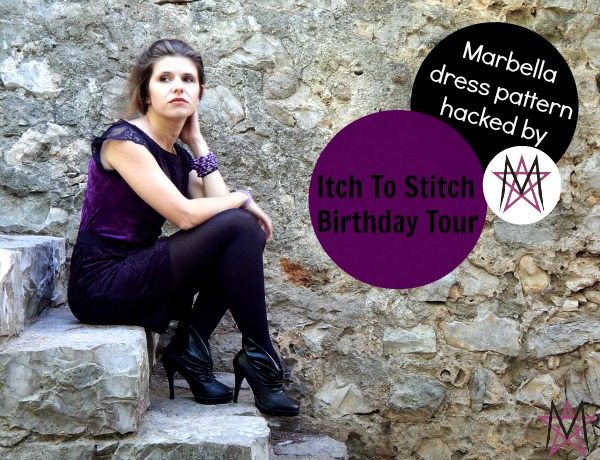 "Hello everyone. I am Magda E., mom to a girl and a baby boy. I mostly sew for them nowadays but I started sewing a long time ago, for myself, mainly because I couldn't afford my own expensive taste. I hacked the Marbella dress pattern into a new romper."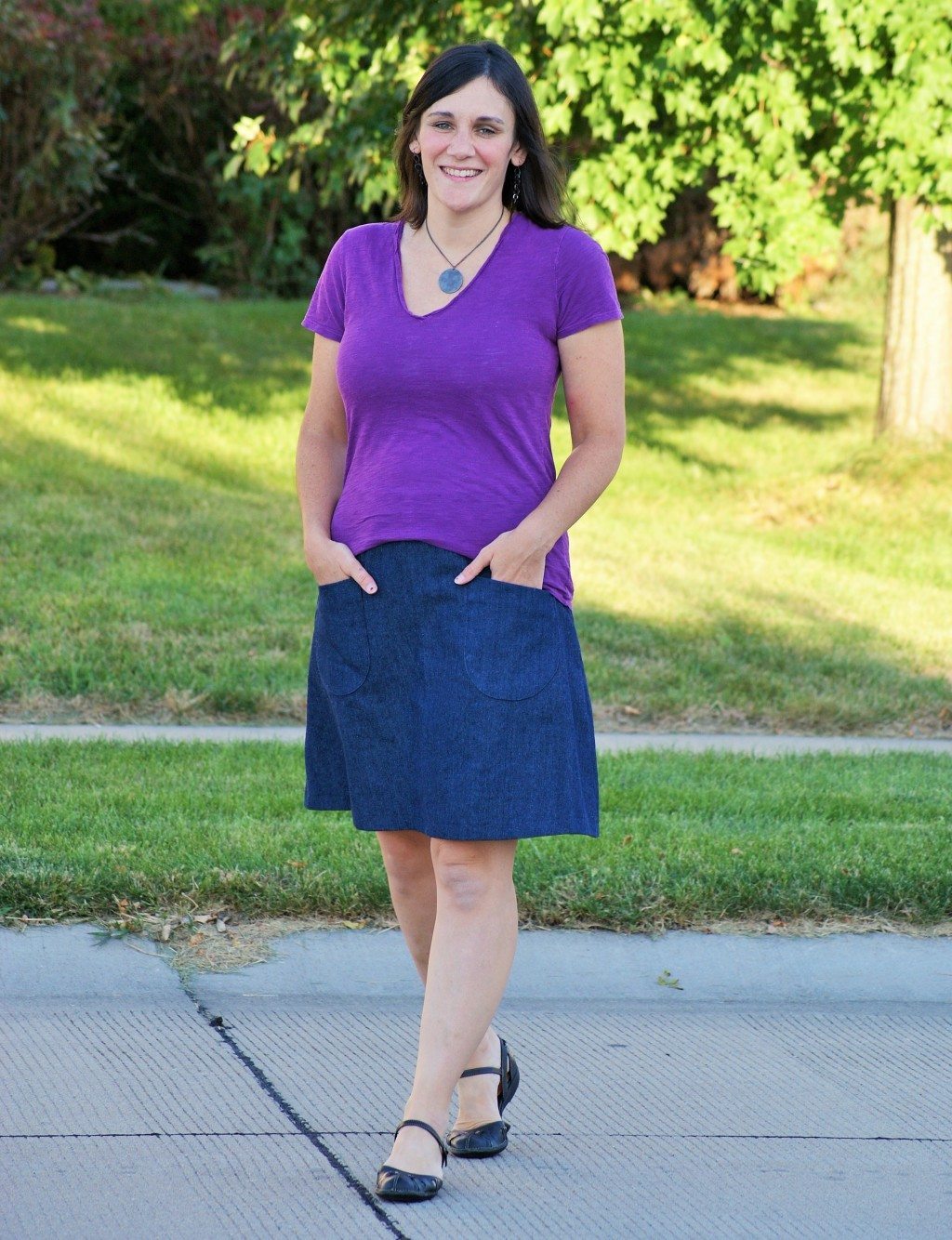 "Hello, my name is Shelly and I blog at Sew Shelly Sew.  I have 4 kids who occupy most of my time, but I get a few hours here and there to sew!  I mostly sew for my kids, but lately I've been getting the "itch" to sew some for myself.  I'm honored to be a part of the Itch to Stitch blog tour and to share my remix of the Emily Culottes."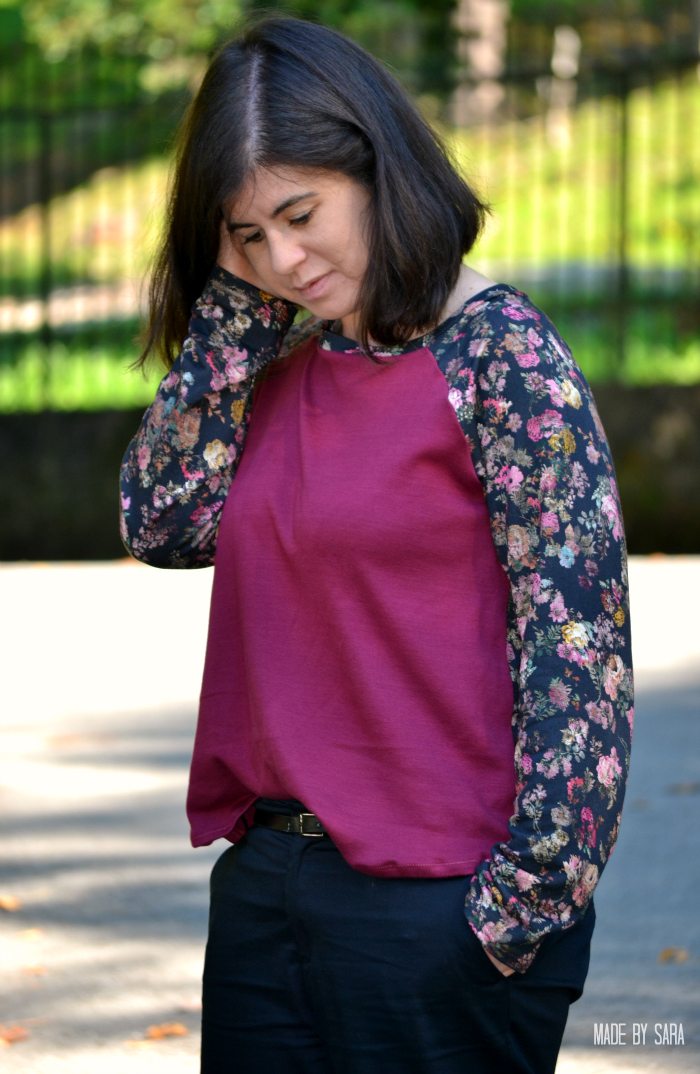 "Hi lovely Itch to Stitch readers! I am Sara and I am addicted to all things sewing. I love to sew for my three kids and for myself, and I share my makings over Made by Sara.
For this tour I chose to make a modified version of the Paulina top. I thought about sewing up other Itch to Stitch patterns but I ended up making this simple raglan sweater out of a floral French Terry and burgundy interlock using the Paulina top pattern. It was a simple hack and you can read all about it here."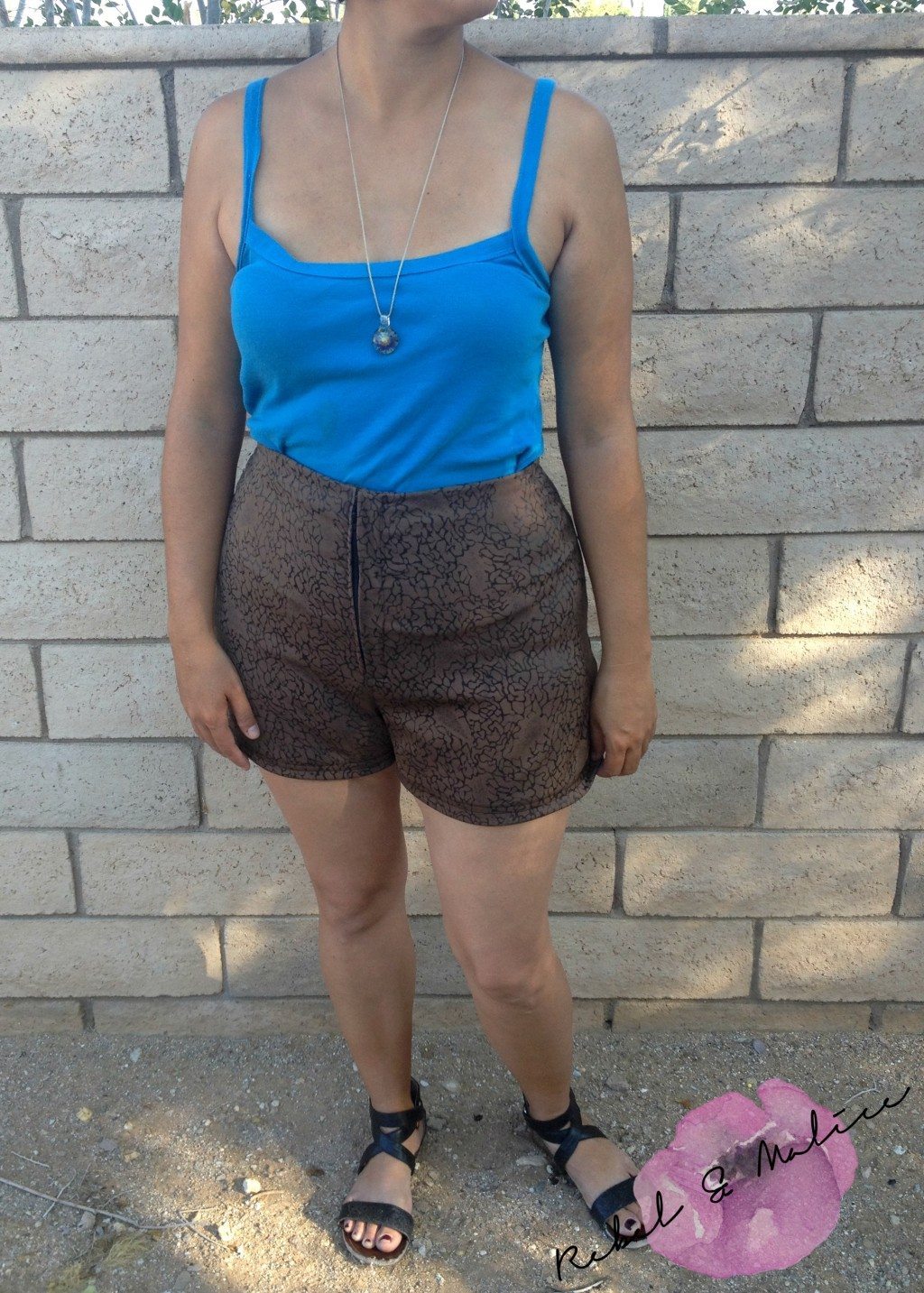 "Hi my name is Melissa. I blog at Rebel & Malice and I am SAHM to 5 crazy kids and married to one crazy guy which makes our insane family. I mostly sew for my 3 daughters, and myself, with a little bit thrown in for the boys. I love to mix prints and hack patterns, and see how much I can mix modern, vintage and rock inspired looks. I have a loud and eclectic sense of style which basically means that it is never the same."

Grand Prize Rafflecopter
Did you enter for your chance to win yet? One lucky winner will be chosen to take home fabulous prizes.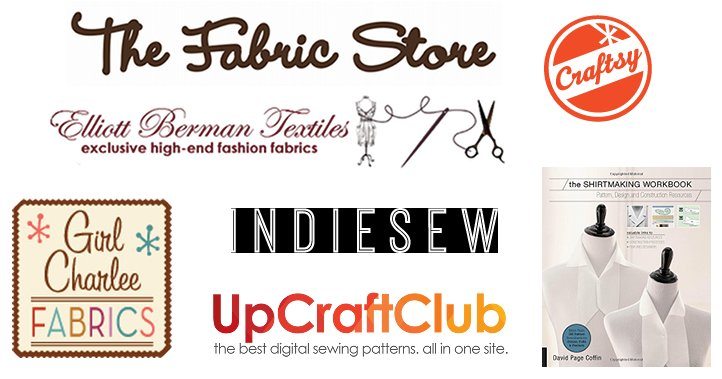 The Fabric Store – $100 Gift certificate
Elliott Berman Textiles – Fabric bundle from France & Italy
Craftsy – three online classes of your choice
Girl Charlee Fabrics – $25 Gift certificate
Indie Sew – $25 Gift certificate
UpCraft Club – $25 Gift certificate
Quarto Publishing Group USA – the SHIRTMAKING WORKBOOK by David Page Coffin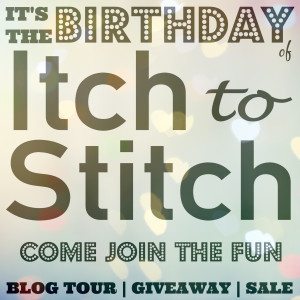 Follow these blogs to see their awesome creations from Itch to Stitch patterns:
Scruffy Badger Time | Call Ajaire | Wally and Grace
Sew Wrong | Bella Sunshine Designs | Seaside Notions | Made by Jaime
Sweet Little Chickadee | Inspinration | Friends Stitched Together
Stoney Sews | Just Keep Sewing | My Little Sewing Dreams
Allie J. | Creative Counselor | Love, Lucie | Girls in the Garden
FABulous Home Sewn | Goddess of Sewing | Rebel & Malice | The Telltale Tasha
House of Estrela | Made by Sara | Sew Shelly Sew | Red Knits