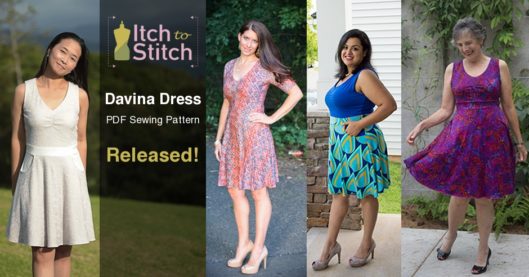 Davina Dress – Pattern Released and Sale (+ Giveaway)
Thinking of what to sew next for yourself? I have something amazing for you. The Davina Dress is the perfect knit garment that combines style and comfort, with a large dose of femininity. If I must say so myself, every tester looks gorgeous in the Davina Dress, regardless of her shape and age. With the 5 sleeve options, you can make this dress for the season du jour, whether you are enjoying your Summer in California or looking forward to your Spring in Australia.

What I love most about the Davina is the elegant neckline; the V neck curves slightly and gives it a soft look. The twirl-ability of the half circle skirt is a close-second favorite feature. And yes, there are pockets. Dresses with pockets are awesome in my book. However, you could eliminate them (instructions included) if they are not your cup of tea.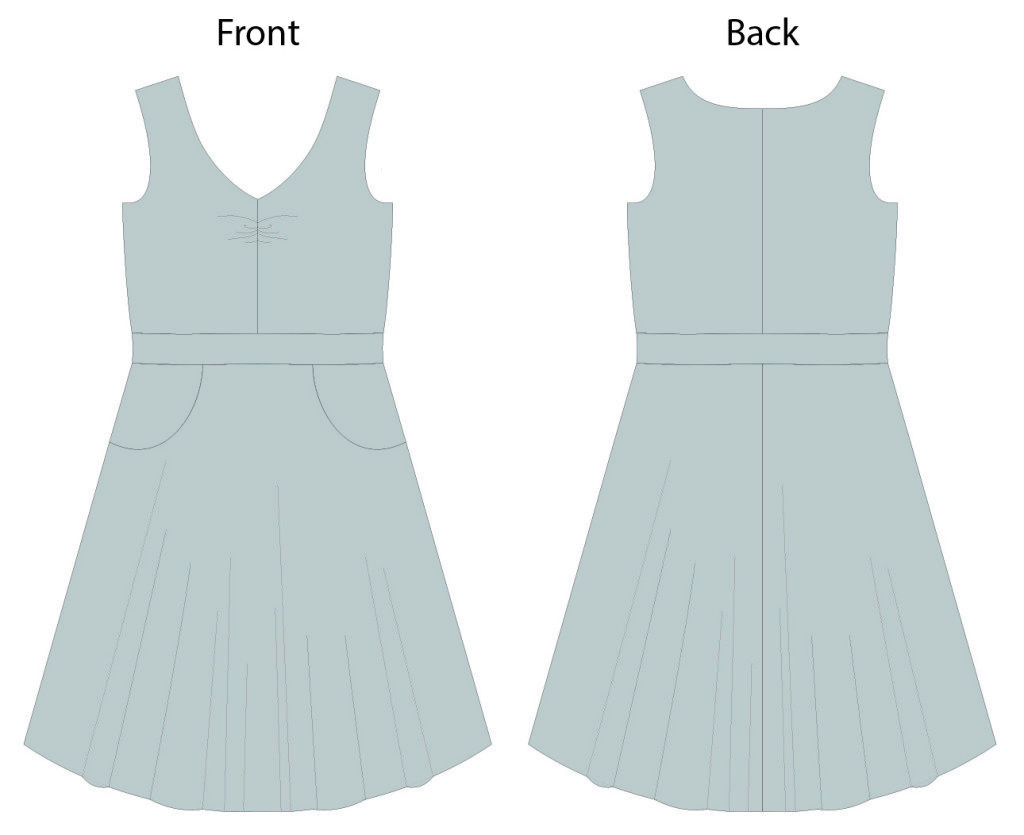 As always, like any Itch to Stitch pattern, the instructions for lengthening and shortening as well as blending sizes are included. For the Davina Pattern, I am also including the instructions to adjust the bust. However, some of my testers with D cup figures did not have to make any adjustment to the bust, due to the flexibility of the knit fabric, as well as the drafting method that I use – the larger sizes of the bodice was drafted based on a D cup.
Be sure to check out the specs of the Davina Dress and get your copy while it's 20% off (no code needed)!
And please allow me to thank my testers for the wonderful job they've done.
What are you waiting for? Go get your copy of the Davina Dress and enjoy 20% off now.
You can get a chance to win a copy of the Davina Dress pattern by entering the raffle. If you win and you already bought the pattern, you will receive a refund.