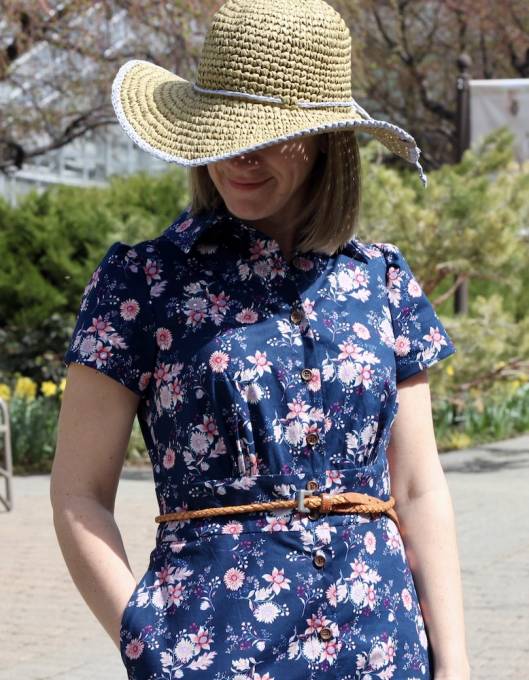 Chai Dress by Katie—Make It Wear It
The Make it Wear It blog series presents you the next talented sewist, Katie, who is making the Chai Dress. Katie is brand new to Itch to Stitch; she had never sewn a garment from an Itch to Stitch pattern before! Here she is showing the versatility of the Chai Dress. I am so glad to have Katie here.
Before we dive in, let's thank our fabric sponsor, Simply By Ti, for this gorgeous navy floral stretch shirting! Ti is generously offering Itch to Stitch blog readers 50% off the entire "wovens/stretch wovens" category with the discount code
chai50
The code is only valid through April 30, 2019. Thank you Ti!
Now let's take a look at Katie's Chai Dress!
---
I am beyond thrilled to be highlighting the Chai Dress today and some ways to wear it. I can't believe this is my first Itch To Stitch pattern – I can guarantee it won't be my last! I was so impressed with the fit, drafting, and finishes on this pattern. I want to be sure to give a shout out to Simply by Ti fabrics for this fabulous stretch shirting I used for my dress. As soon as I saw it I knew it would make a great shirt dress and I was right! I lengthened this version of the Chai dress to a midi length and really like it. There are SO many ways you can style it effortlessly using things you already own – I'm excited to share a few of my favorite looks broken down by shoe style!

1. The Summer Sandal
For this casual look, I paired the dress with rose gold sandals, sunglasses, and a straw hat. It screams summer to me! I can picture myself wearing this strolling through the farmers market, along the beach, shopping on vacation, at a patio lunch, and on and on! It's such a comfortable dress that I'm not sacrificing anything for a polished casual look. Adding a belt or cardigan easily takes the dress from day to a warm summer night.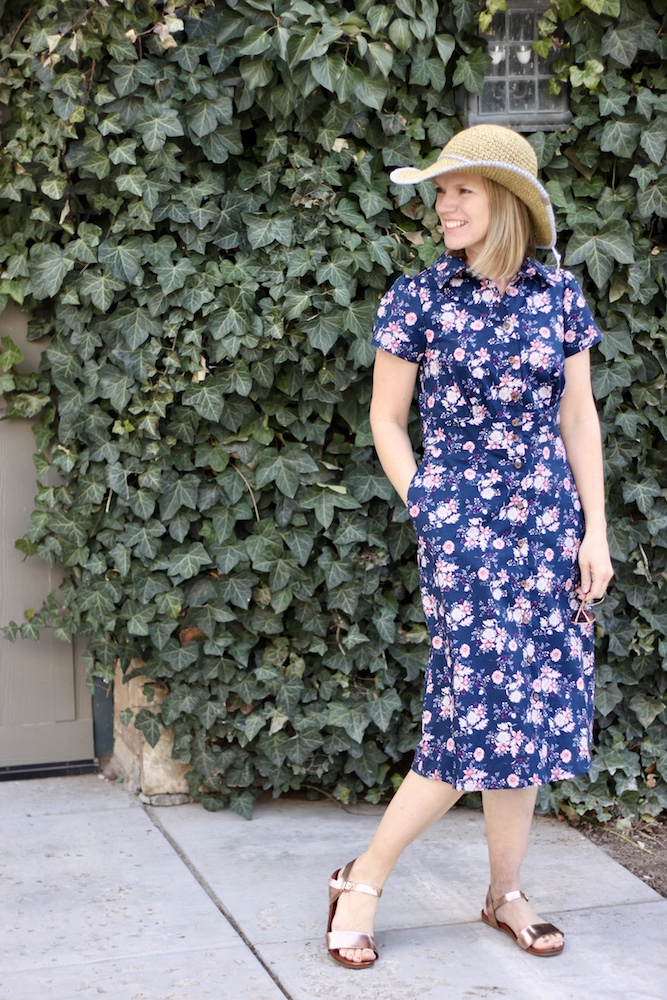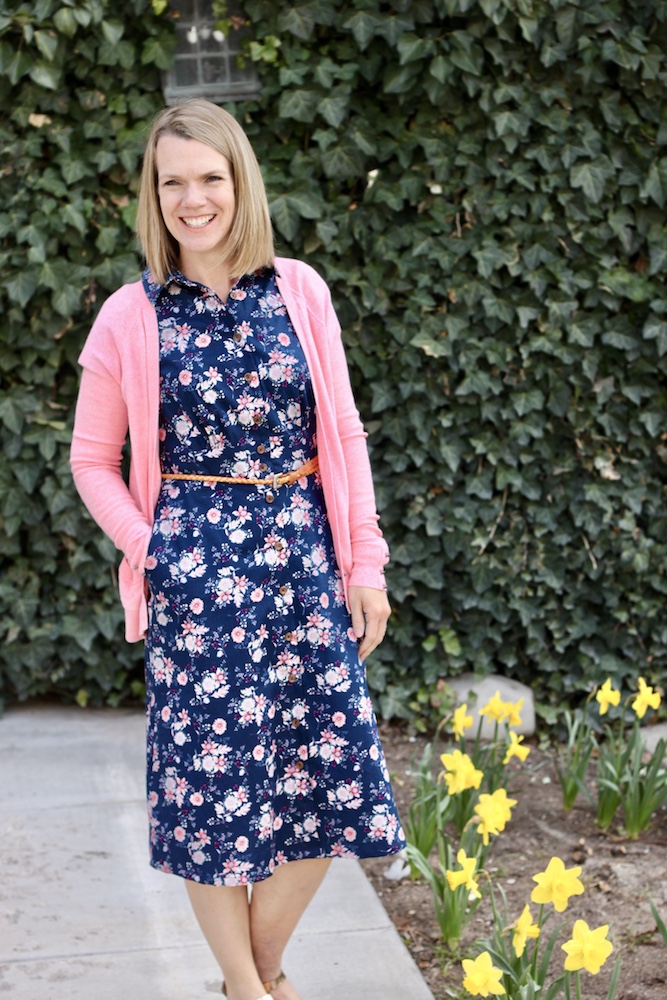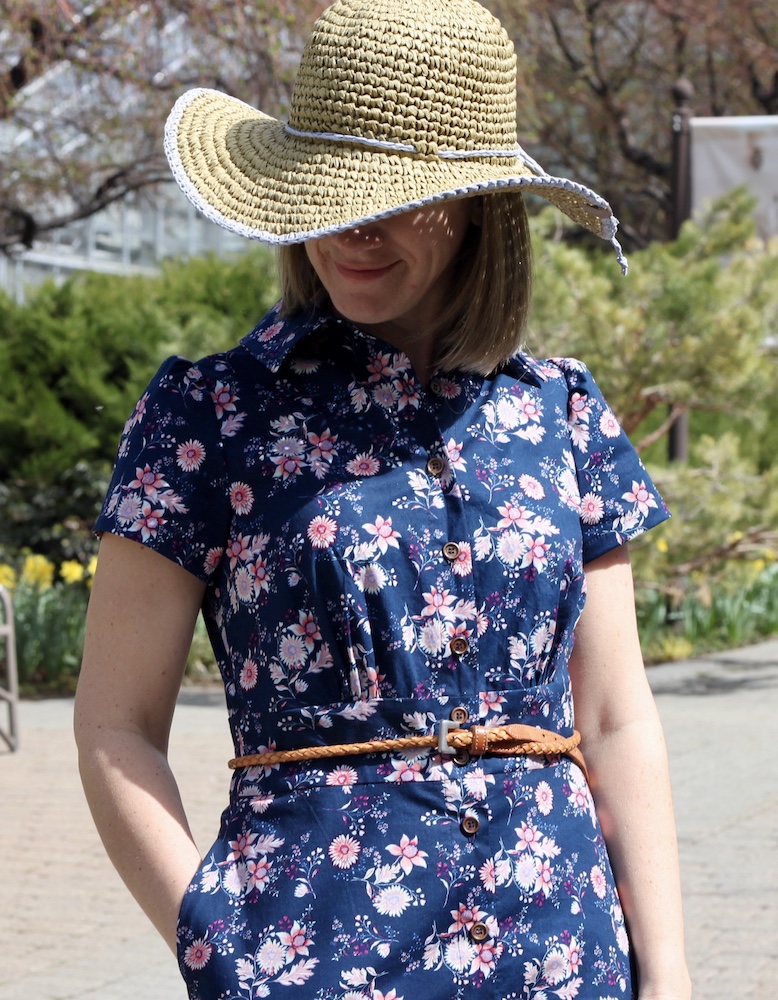 2. The Leather Bootie
I feel like this look really showcases my personal style. The classic lines of the dress, paired with the more trendy moto jacket and leather booties are a perfect way to look completely put together with little effort. I'm a mom of 5 and constantly on the go. This outfit can easily take me to a church function or PTA meeting, on a girls night out, or to a work event with my husband. It's perfect for day or night and once again, I'm not sacrificing style for comfort.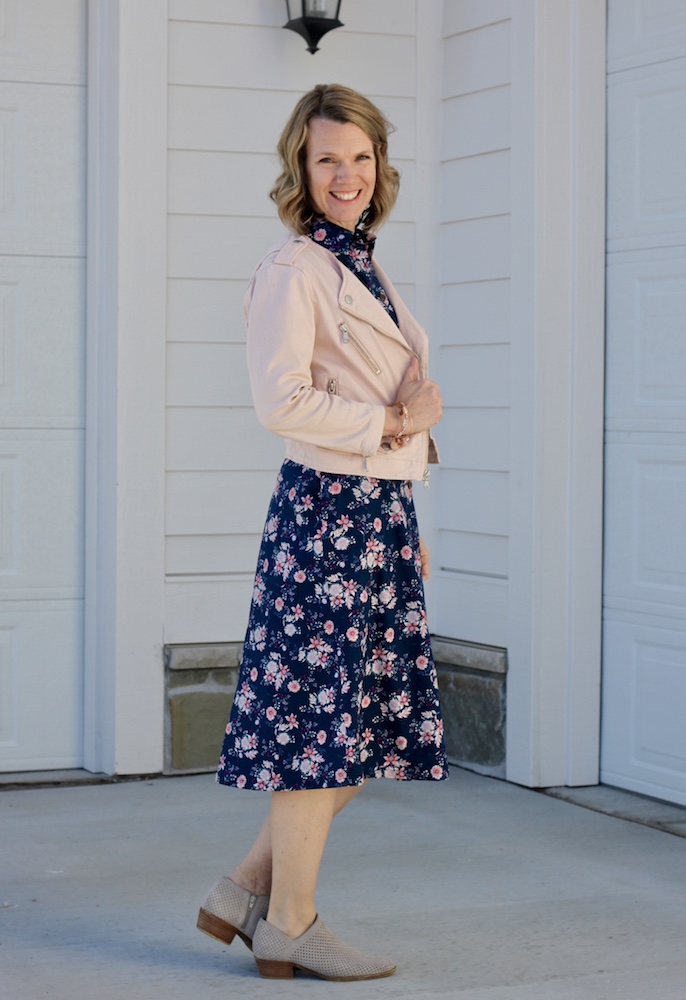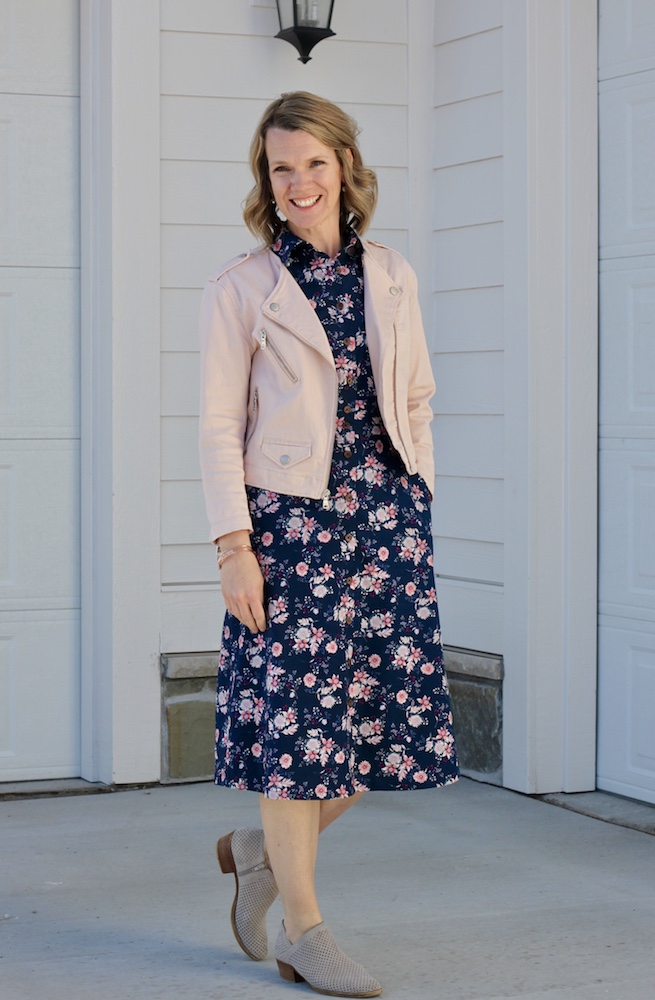 3. The Classic Heel
For a more polished look, I added a monochromatic blazer and heels. It's a perfect look for an interview, a formal luncheon or a work presentation. In warmer weather I can ditch the jacket and still look dressed up with a pair of nude heels and simple jewelry. This look can take me to to a wedding, on a nice date or to church.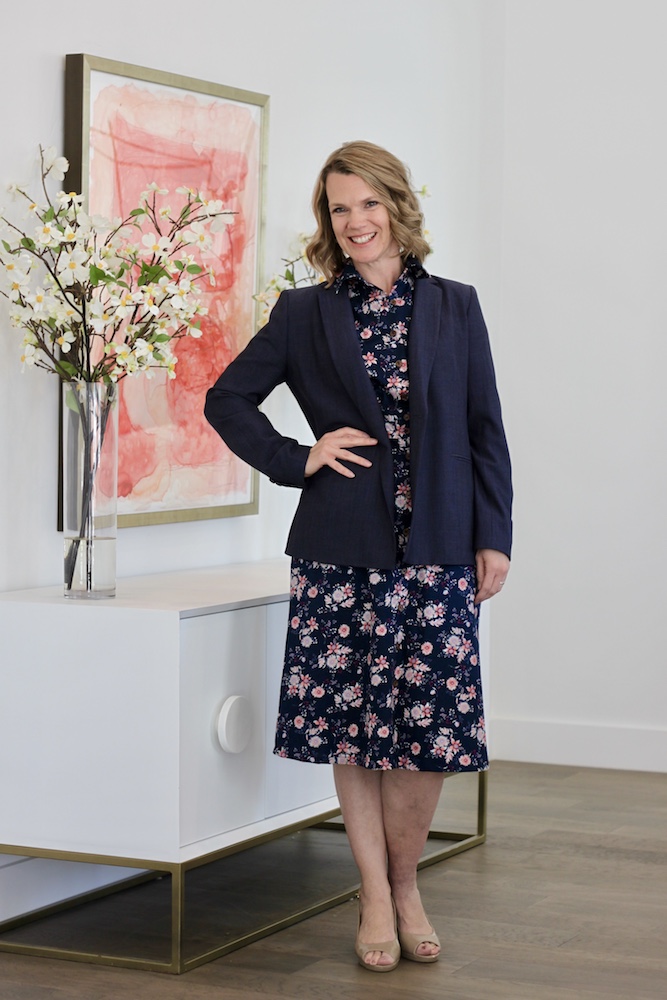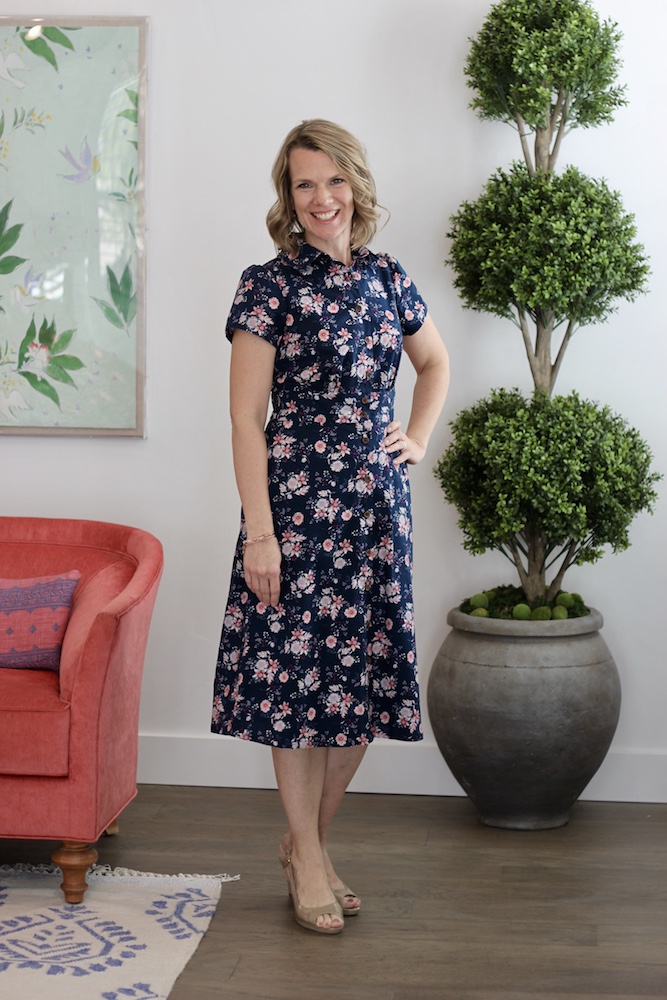 As you can see, the Chai dress has so many possibilities! I was amazed at how many pieces my closet already had that worked so well. Just changing my shoes gave me some great options for styling. This dress will definitely be a workhorse in my wardrobe, especially with summer right around the corner!
---
Interested in following the Make It Wear It blog series? You can follow Itch to Stitch's blog on Bloglovin' or you can also sign up below to get the Itch to Stitch newsletter. Either way, you'll be notified when the first issue of Make It Wear It is up.