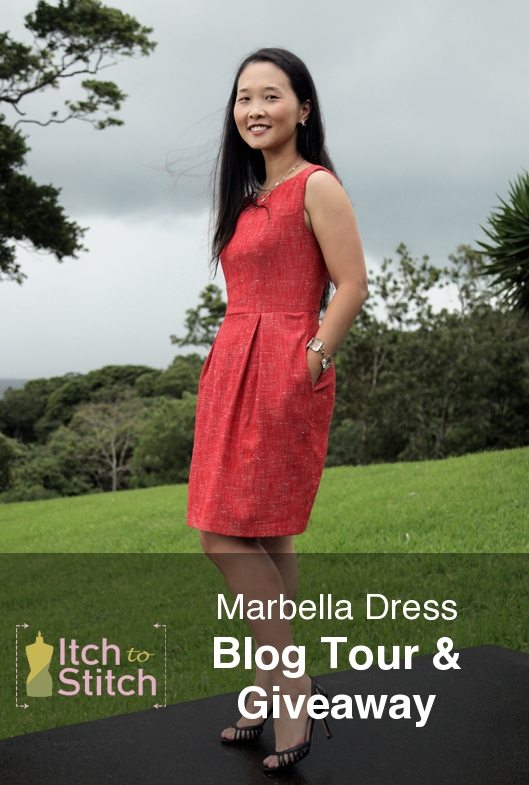 Announcing the Marbella Dress Blog Tour & Giveaway!
I am extremely thrilled to announce that the Marbella Dress Blog Tour will be starting this Wednesday. These talented ladies will be showcasing their Marbella Dress on their blogs. They are just GORGEOUS++ in their well-fitted, meticulously made Marbella Dress!
Here is our blog tour schedule
Wed, October 15:
Ann from The Pattern Studio by 1 Puddle Lane
Lindsay from Design by Lindsay
Thursday, October 16:
Debbie from Stitch It Now
Jaime from Jaime Johnson
Monday, October 20:
Darcy from Ginger House Designs
Stacey from All Sewn Up by Stacey
Tuesday, October 21:
Diane Guess Post on Itch to Stitch
Ajaire from Call Ajaire
Wednesday, October 22:
Hannah from Hello Sunshine
But Wait! There's More
A launch blog tour is really not complete without a giveaway. From now till Friday October 24th, enter for your chance to win the Marbella Dress PDF sewing pattern. Two winners will be randomly selected and notified on Saturday October 25th. Already bought the pattern? Fear not. If you win the giveaway, your purchase price will be refunded back to you. Remember that the pattern is now 20% for the first month of release, so get your copy now.