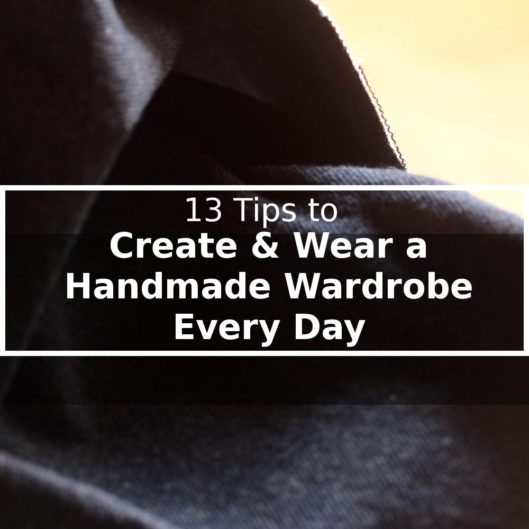 13 Tips to Create and Wear a Handmade Wardrobe Everyday
Am I the only one? It feels enormously satisfying to wear my handmade clothing from head to toe. It's not always easy. Some days I stare at a full closet of clothes, but feel there's nothing to wear. Now I am definitely getting better after I strategically create a wearable wardrobe that fits my life style. Here are what I learned:
1. Buy coordinating fabric
When buying a new fabric, always think about what you would wear with this fabric, even only it's faint idea at that point. If you have royal blue, electric green, hot pink and lipstick red in your stash only, then nothing actually can be worn together. The same goes for the type of fabric. You need shirting, but also need bottom weight to make skirt or pants.
2. Don't forget solid and neutral colors
I know prints are easy to fall in love with. Fabrics with flowers, stripes, chevrons and polka dots are attractive. Hardly anyone would go oohs and ahhs on solid fabrics. But it's very hard to pull off a chevron top with polka dot pants. If all your handmade garments are in fancy prints, then you will hardly be able to make an outfit. You do need garments in solid or neutral colors.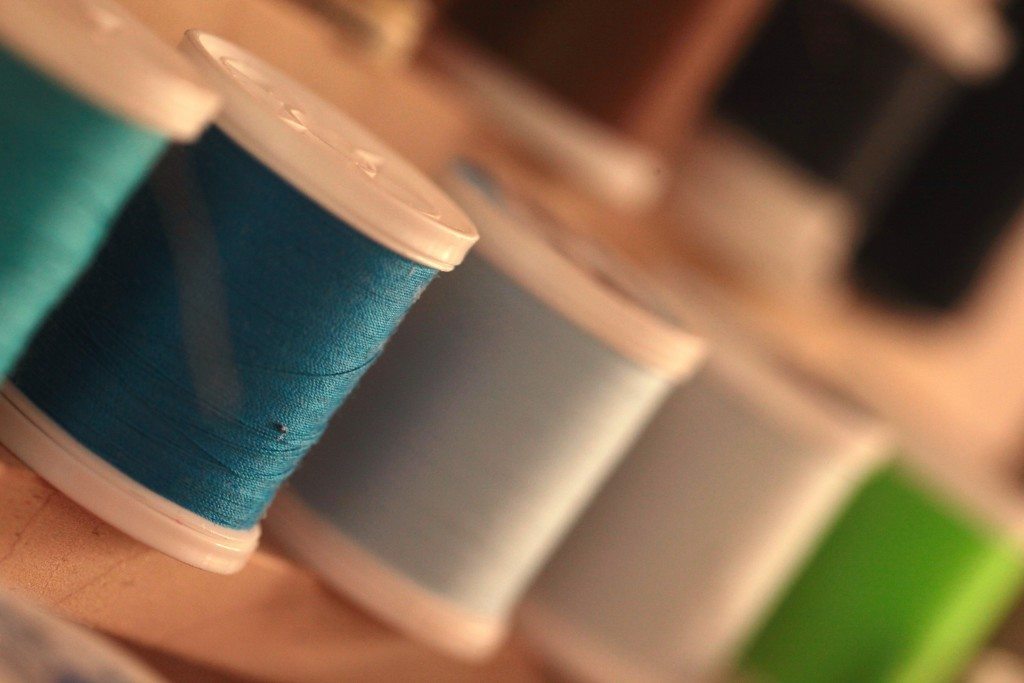 3. Knock off your favorite ready-to-wear
Which piece of clothing do you reach out most often? That is your low-hanging fruit. Maybe it's that cowl neck T shirt or that hoodie. Find a pattern that resembles the piece and sew up a couple. That is a good starting point to wear more handmade.
4. Make more separates
Separates give you more options. With 3 tops and 3 bottoms, you could potentially have 9 outfits (if they go together), but 6 dresses are only 6 dresses. It's just math.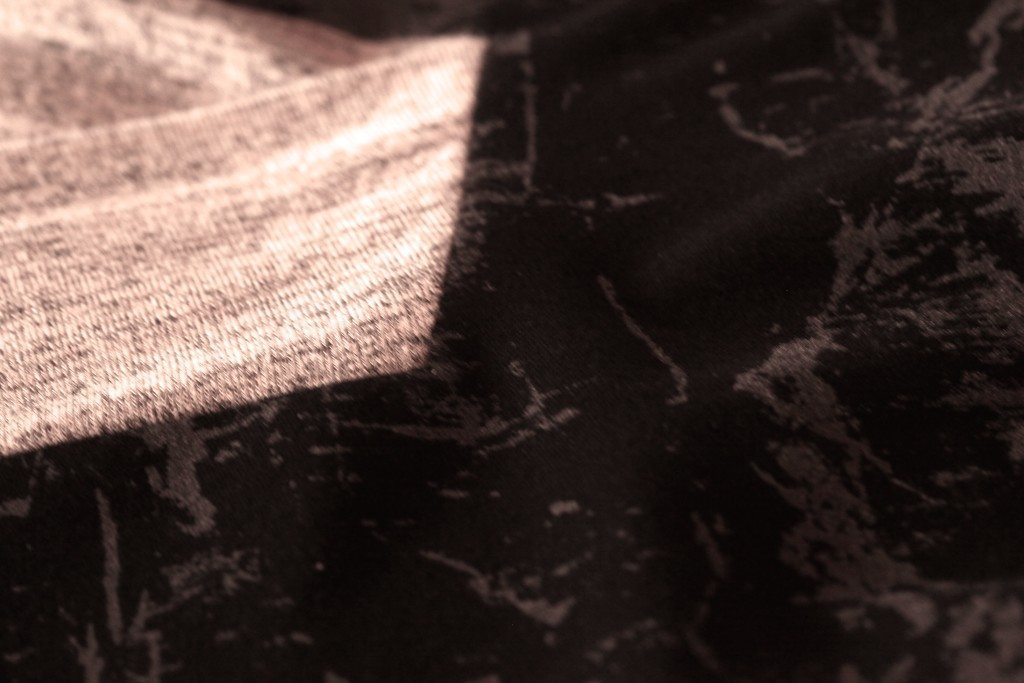 5. Make more layers
Wearing layers allows you to transition from one season to the next. It also gives you more look with the same pieces. For example, you can wear a cardigan over a tank top, or you can wear that same cardigan alone with a belt.
6. Keep seasons in mind
If you live in a place where seasons are pronounced, then you are going to need different types of garments. Layers can only take you so far; you are going to need long sleeves, sweaters, jackets and coats.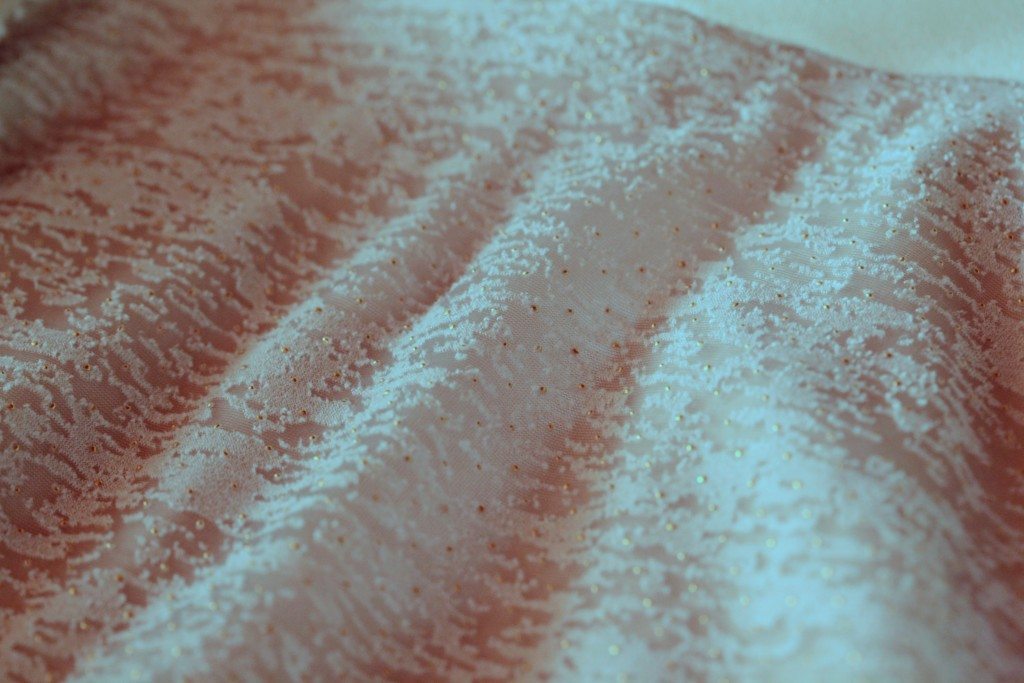 7. Be honest about your life style
Some of you work 9 to 5 in the office, and some of you take care of the kids at home. You are going to need different clothing. I see many people spending exorbitant amount of time to make a "special" outfit that they have no occasion to wear. Don't get me wrong; I would spend lots of time to sew my wedding dress, but not to sew an off-shoulder dress with fluffy gathered dress just because it's cute. I hardly see anyone dress like that in real life. Make office-appropriate clothes if you spend time in the office; make exercise clothes if you need them every day; make casual clothes if that's what you wear on a daily basis. It also helps to imagine whether you'd buy a garment in the store; I find that it puts my mind on a more logical level when making a decision whether to have such a piece of garment.
8. Learn to make modifications to patterns for new styles
The beauty of our bodies is that we are unique. After spending time to modify a pattern to fit our unique body, you may want to take advantage of the hard work and make another garment from the same pattern, and thus reducing the time to make a garment and increasing your throughput. Sometimes using a different fabric is enough to create a new look, but sometimes you might want to go for a little modification too. You don't need have extensive knowledge about drafting. For example, you can add a seam in the bodice for color blocking, or make short sleeves out of a long sleeve pattern. The added benefit is that you know already that you like the style and fit of the pattern.
9. Sew something that can be worn with a piece of existing clothing
If wearing all handmade is a little intimidating first, you can always create one piece to coordinate with your store-bought clothes. Don't forge to look at  your accessories too; think about the shoes, necklaces and scarves that you have. Sooner or later you are going to have enough to transition to all handmade.

10. Stick with your sewing plan
When I sew with a plan in mind (coordinates, colors, layers), I have more outfits to wear. It gives me a clearer picture of my wardrobe. Plus, it's actually quite a lot of fun. Create a story board with pattern line drawings along with a swatch of fabric, you'd feel like a designer.
11. Join a sewing community
Have no will power to stick with a sewing plan? Perhaps you should join an online sewing community. There are many sew along communities on Facebook (e.g. Sewalongs and Sewing Contest Facebook Group) that encourage you to sew together with others. That way you can find a few accountability partners in the group.
12. Make accessories
Don't forget that you can make accessories that change the look of your outfits. A collar, an infinity scarf or a cowl can make you feel like you are wearing something completely different. Even venture into making a bag or a statement necklace!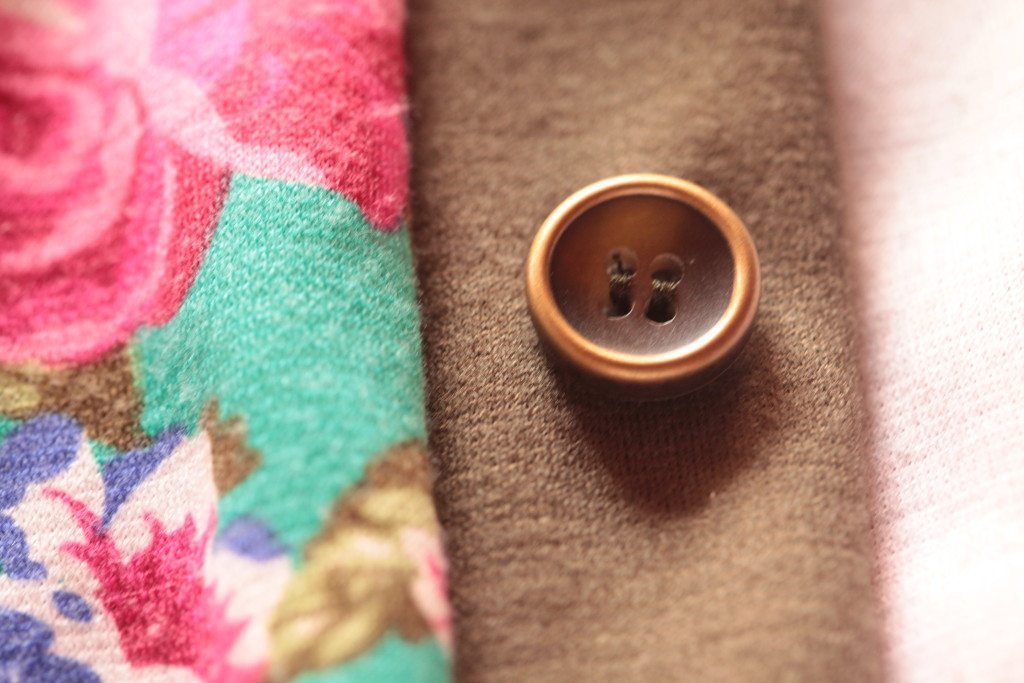 13. Learn new sewing skills
If you always avoid sewing zipper or making buttonholes, you are going to miss out a lot of beautiful patterns and outfits. Always learn and expand your horizon, so nothing is going to fret you. You can create a beautiful wardrobe exactly the way you want it.
What worked for you? What tips do you have for creating and wearing a handmade wardrobe every day?