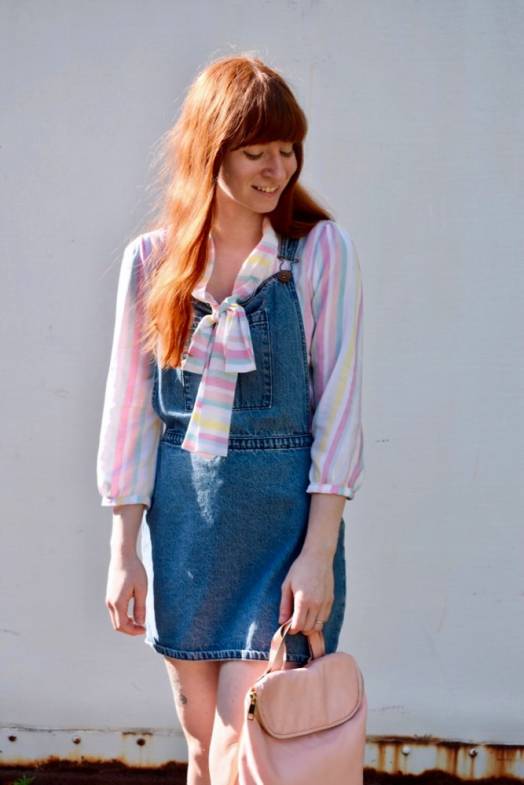 Zamora Blouse by Erin—Make It Wear It
This week, Erin is showing us her beautiful Zamora Blouse in the Make It Wear It blog series.
I always thought that the Zamora is a dressed-up, feminine blouse, but Erin surprised me by dressing it in a few fun ways.
It also helps tremendously that she picked such a fun fabric with happy colors from Raspberry Creek Fabrics. I sincerely thank Raspberry Creek Fabrics's sponsorship. This is their Salmon Seafoam Yellow Peach and Blue Linen Look Vertical Stripe Rayon Challis that Erin used! A mouthful, isn't it? But those are all the colors in the fabric, and what a lovely fabric to brighten up your day!
Raspberry Creek Fabrics is offering our reader 15% off your orders through the end this month (June 2019). The coupon code is ITS15. Be sure to check them out!
Let's jump right into Erin's beautiful Zamora Blouse!
---
Hello! I'm Erin from Poeticmemorysewing.blog and I am so excited to share my Zamora Blouse and three different ways I styled it. The Zamora is a button front blouse with a V neck and pussy bow tie. There are two different sleeve length options and the pattern features wonderful details like the front tucks and a back pleat. This blouse is such a classic, feminine wardrobe staple!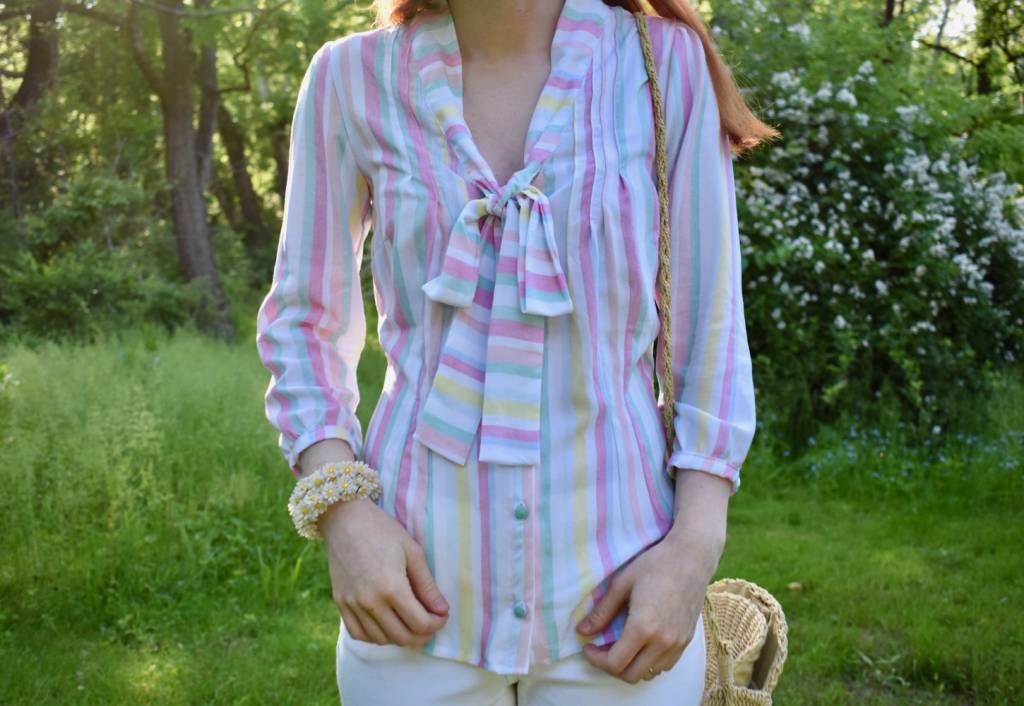 I want to say thank you to Raspberry Creek Fabrics for supplying this lovely rayon! It is so soft and comfortable to wear. The fabric is a great match to this pattern. I was immediately drawn to the colors in the stripes and knew it would be the perfect addition to my wardrobe for warmer months. I was able to use some matching vintage green buttons that I luckily had in my stash. My Zamora is so colorful and summery!
This was my first time making a pattern from Itch to Stitch and I have to say I was so impressed! I admit that I was a little nervous sewing such an intricate pattern but it sewed up so beautifully. The instructions were clear and I had no trouble matching up pattern pieces. I also love that it comes in a large size range and has 5 different cup sizes. Because of this, the fit is spot on and no adjustments were needed.  
Outfit #1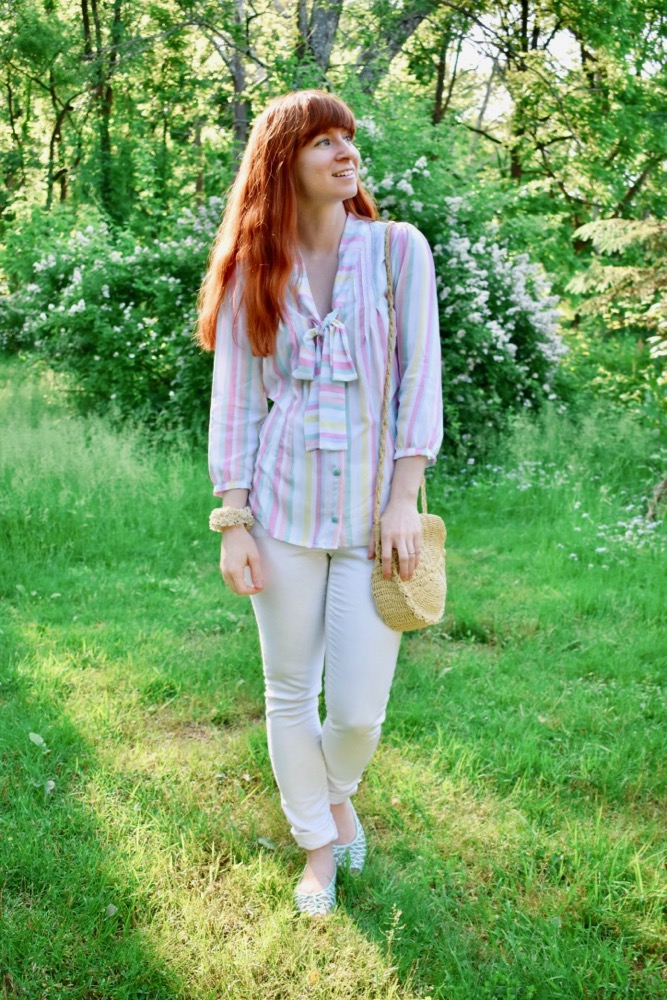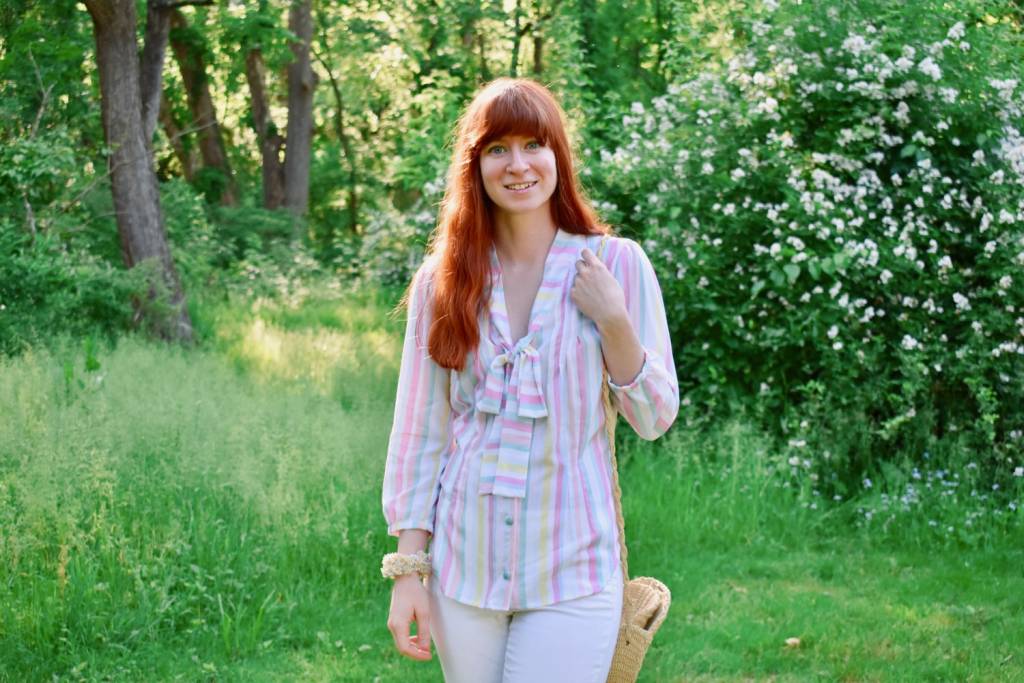 For my first outfit, I wore it with a pair of white jeans and minty green jelly sandals for an easy daytime look. I added on this vintage daisy bracelet and used my round woven cross body bag. This is a perfect outfit for going out to lunch or out shopping.
Outfit #2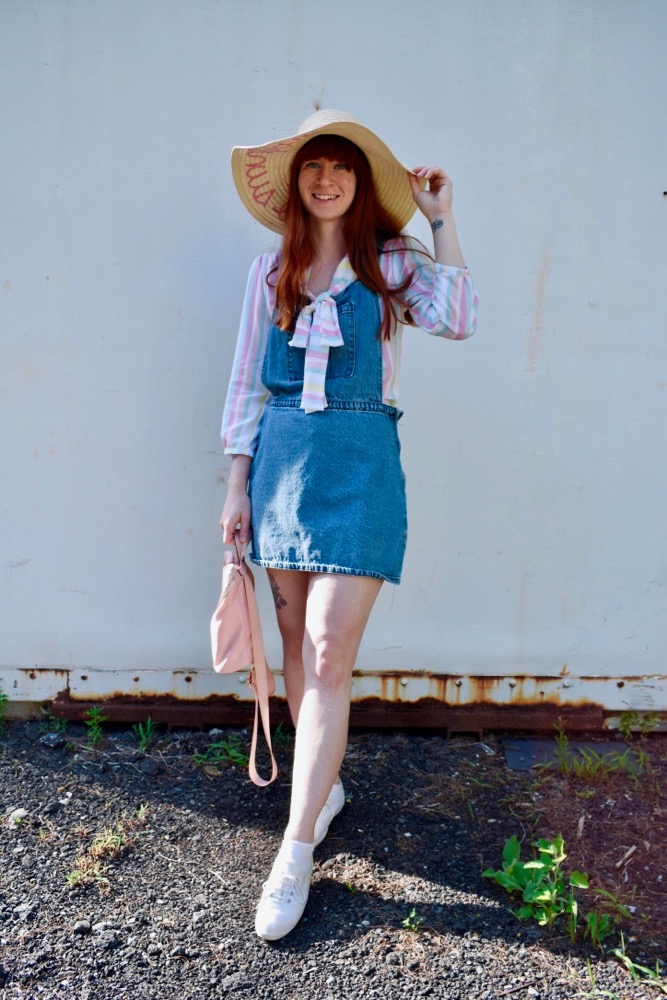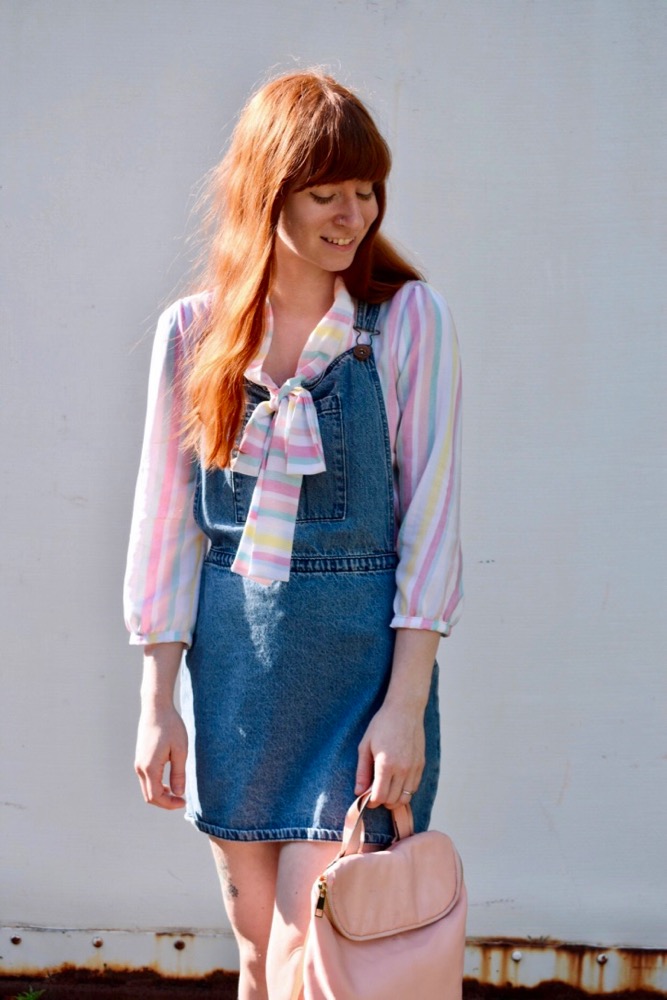 This blouse has a dressier feel but I loved the idea of wearing it very casually with a denim overall dress. I added one of my favorite sun hats, a pink back pack and some simple white sneakers for a comfortable daytime look. I definitely see myself strolling the boardwalk with an ice cream cone in this outfit or maybe stopping by a local farmers market. 
Outfit #3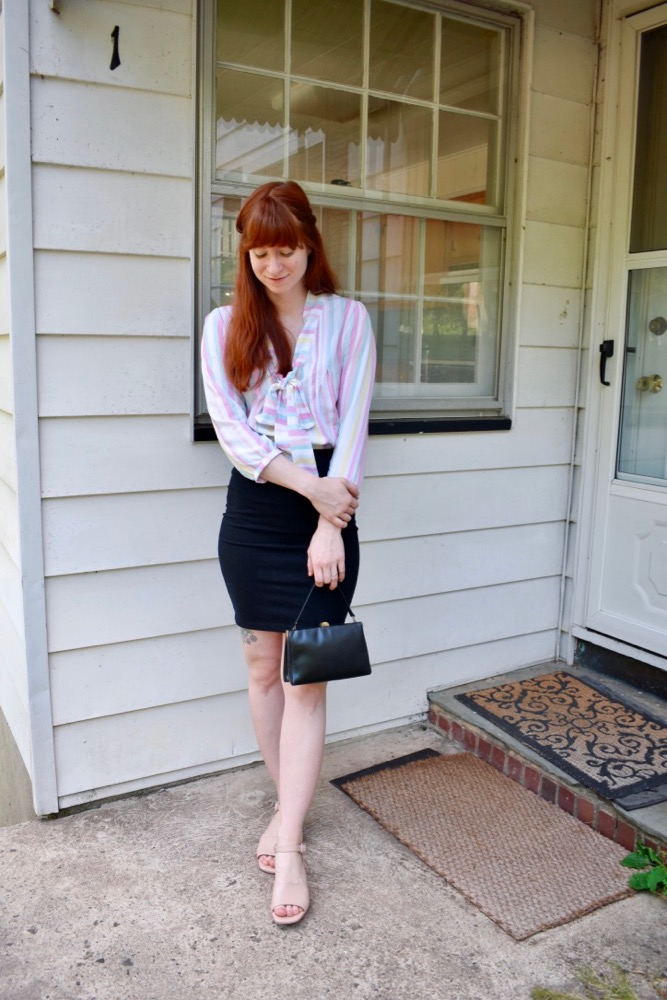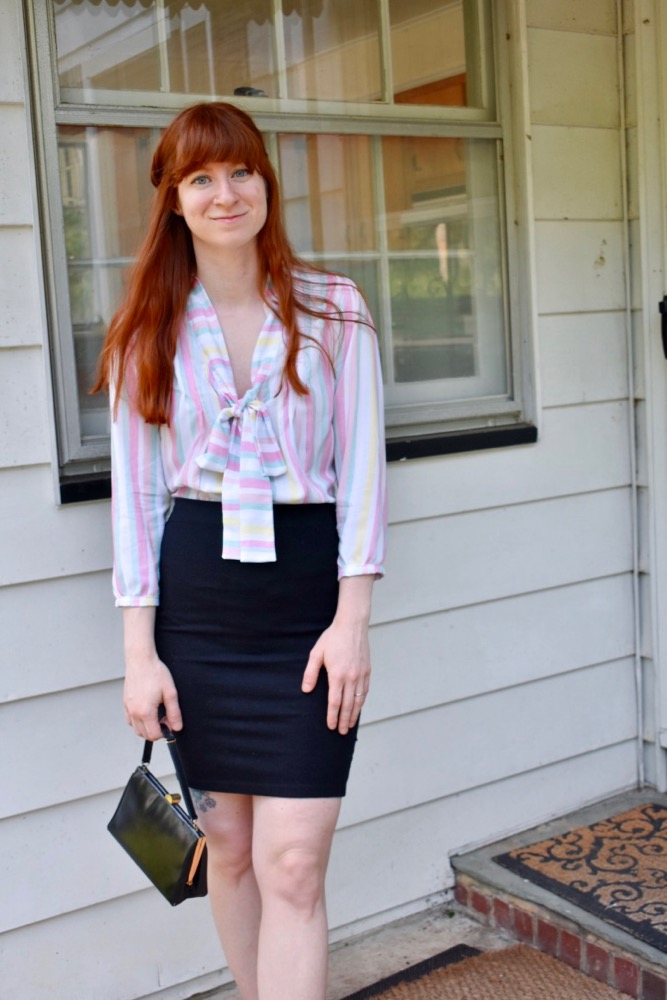 Lastly, for a more dressed up look, I wore my Zamora with a plain vintage pencil skirt . The skirt has a high waist so I tucked the top in. I accessorized with a clutch and a pair of heels. I could absolutely wear this outfit for a night out. 
These are just three looks but I've already thought of several other ways to wear this blouse. It could be paired with dressy trousers, a circle skirt or even shorts! There are so many possibilities. This blouse will get lots of wear, for sure. I hope to make another in the near future, as well as sew other Itch to Stitch patterns!
---
Interested in following the Make It Wear It blog series? You can follow Itch to Stitch's blog on Bloglovin' or you can also sign up below to get the Itch to Stitch newsletter. Either way, you'll be notified when the first issue of Make It Wear It is up.