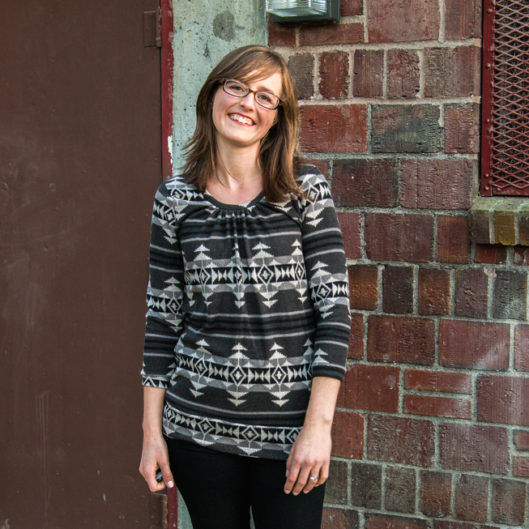 Pattern Giveaway – Straight Stitch Designs – Kimberly Payne
**As part of Itch to Stitch's one-year birthday celebration, one featured designer will be giving away two patterns each day.**
It was so nice to hear your stories about the most difficult sewing you tackled (and won!) yesterday. I believe that if you put your heart to do something, you will eventually be able to do it, no matter how difficult it may seem at first. The winner of yesterday's pattern giveaway is… Suping. I will contact you, Suping. Congrats!
Today's featured designer is Kimberly Payne from Straight Stitch Designs. Kimberly started her pattern journey a little earlier than I did and we are fellow Pattern Workshop students. In fact, she celebrated Straight Stitch Designs one-year anniversary last month. I admire that Kimberly is a fearless trail blazer. She started issuing her own paper patterns when everyone else was still contemplating the options. She started selling pattern and fabric kits. Then she is working on another project now (which I am not sure is a secret or not, so I'd better not say anything. You should follow her on Straight Stitch Designs for her announcement.) And I really like her comfy and stylish designs too!
Kimberly is graciously giving away two patterns to one lucky winner. To get a chance to win the patterns, please comment and tell us about your dream sewing space. I will pick a winner tomorrow.