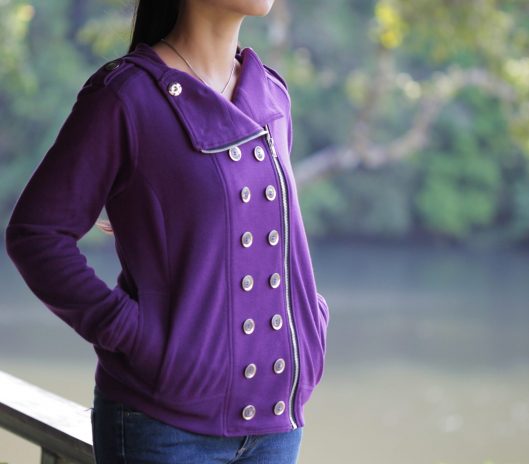 Jacqueline Hoodie: Tester Call
TESTING CALL CLOSED
The testing call is now closed. Thank you so much for your support! The Jacqueline Hoodie is now available in the shop.
+++++++++++++
Happy Easter everyone! Finally my next pattern, Jacqueline Hoodie, is ready for testing. I initially started to draft this hoodie at the beginning of the year. Then I gave way to other patterns thinking I might already have missed the timing for a cool weather garment. Thanks to some of you who encouraged me to press on (especially those of you from Down Under with Winter coming up!), I got it completed. If I must say so myself, I am completely in love with it. I love it so much that I would wear it and smile to myself (yes, I know, that's creepy).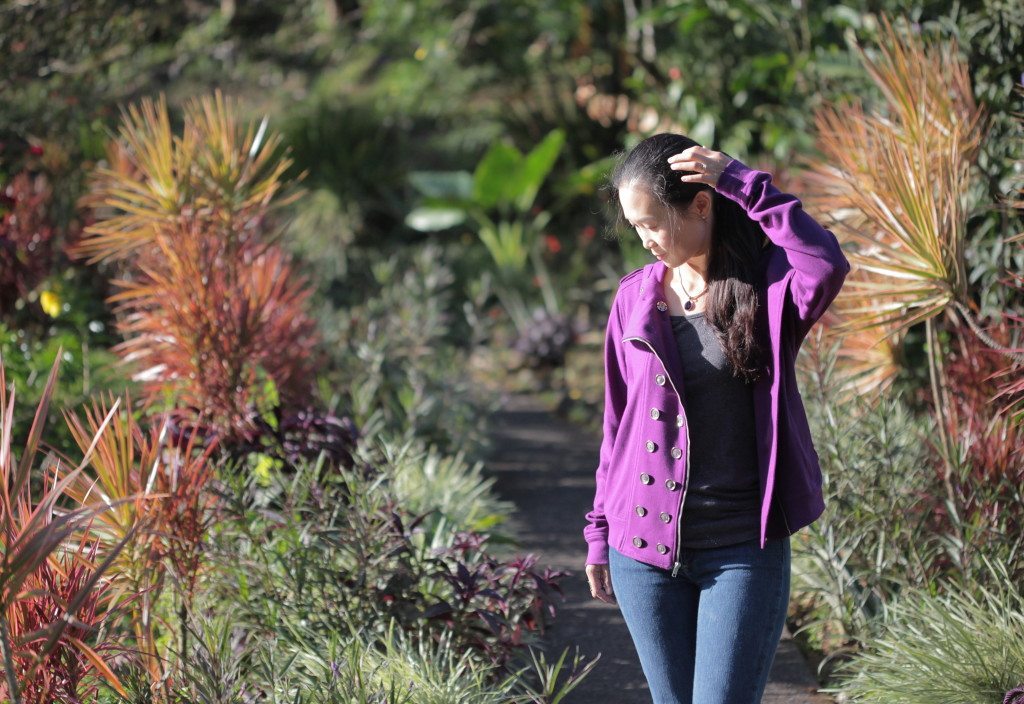 But the pattern is not done until it's thoroughly completely tested. I'd love if you are interested in helping out.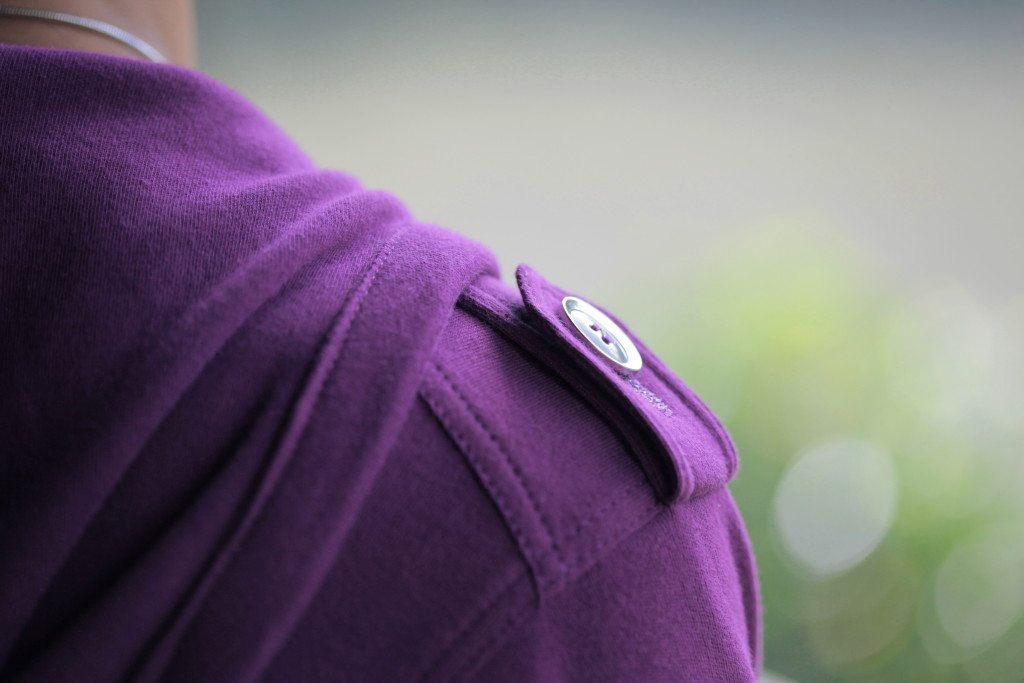 Highlights
Here are some specs of Jacqueline Hoodie:
Double-breasted hoodie with off-centered zipper
Extensive double top stitching throughout
Lined three-piece hood for a greater fit
Armhole princess seam for subtle shaping
In-seam pockets with welts (optional)
Epaulets with buttons (optional)
Decorative front buttons for an edgy look (optional)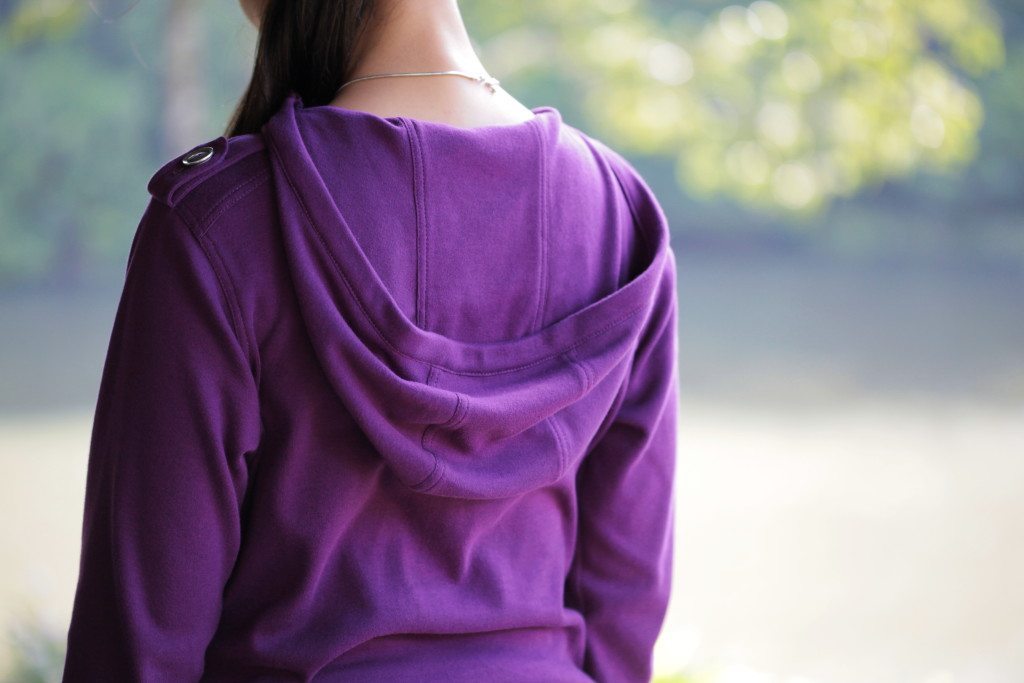 The hoodie in the photo has the pockets, epaulets and decorative front buttons (no buttonholes). I think they give the hoodie a ready-to-wear appeal. However, they are optional. You could also use fewer front decorative buttons. The epaulets do have two functional buttonholes.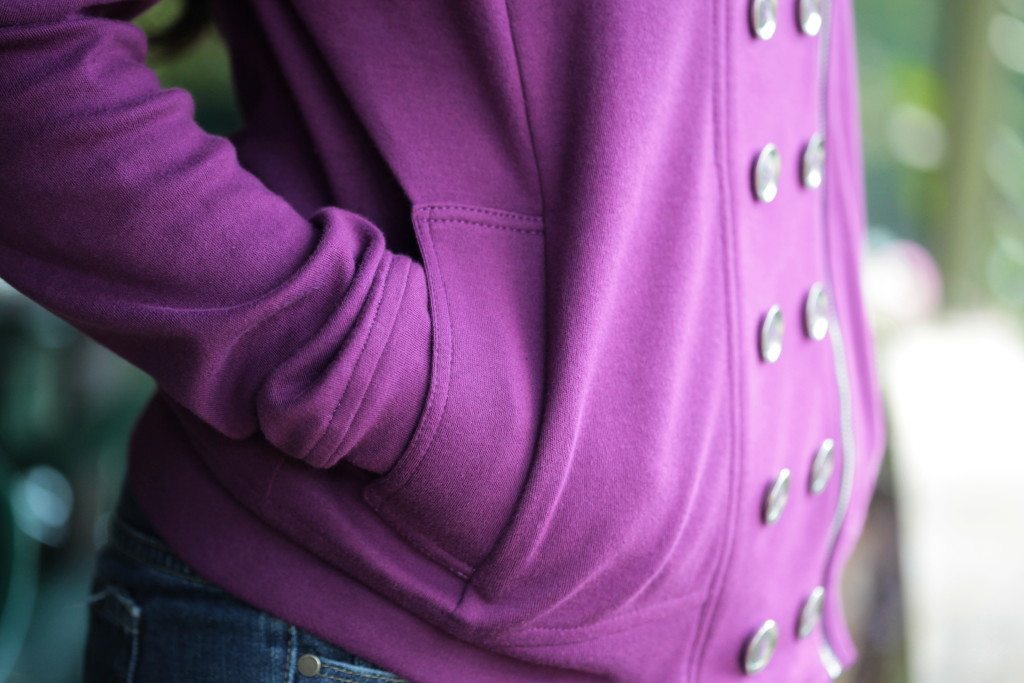 I'd say the most challenging part is the topstitching, which is throughout the whole garment. If you love details, you'd love the topstitching. I snapped this photo so I can show you that the topstitching does make a world of difference. So I think it's completely worthwhile.
Measurements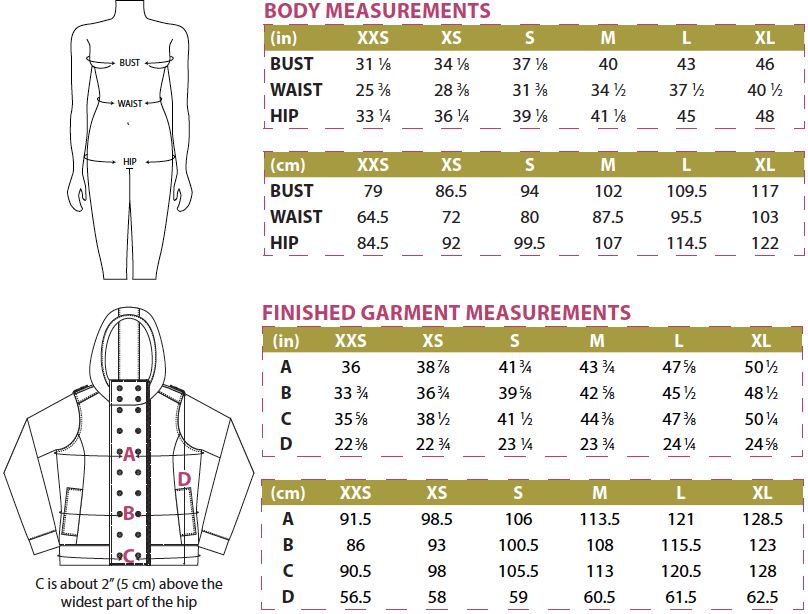 Material Requirements
Primary fabric Medium-weight knit fabric with 35% to 50% two-way or four-way stretch is ideal. Interlock, French terry, double knit and Ponte are great choices. If you use fabric with less stretch, you may choose a larger size. Conversely, if you use fabric with more stretch, you may choose a smaller size. However, avoid fabric with too much stretch as you may find it difficult to topstitch. Avoid very heavy-weight fabric if your sewing machine is not heavy-duty enough to stitch across multiple layers of intersecting seams or topstitch. Woven fabric is not recommended. For your reference, the featured purple hoodie is made of a 100% cotton 12 oz (406 gsm) interlock fabric.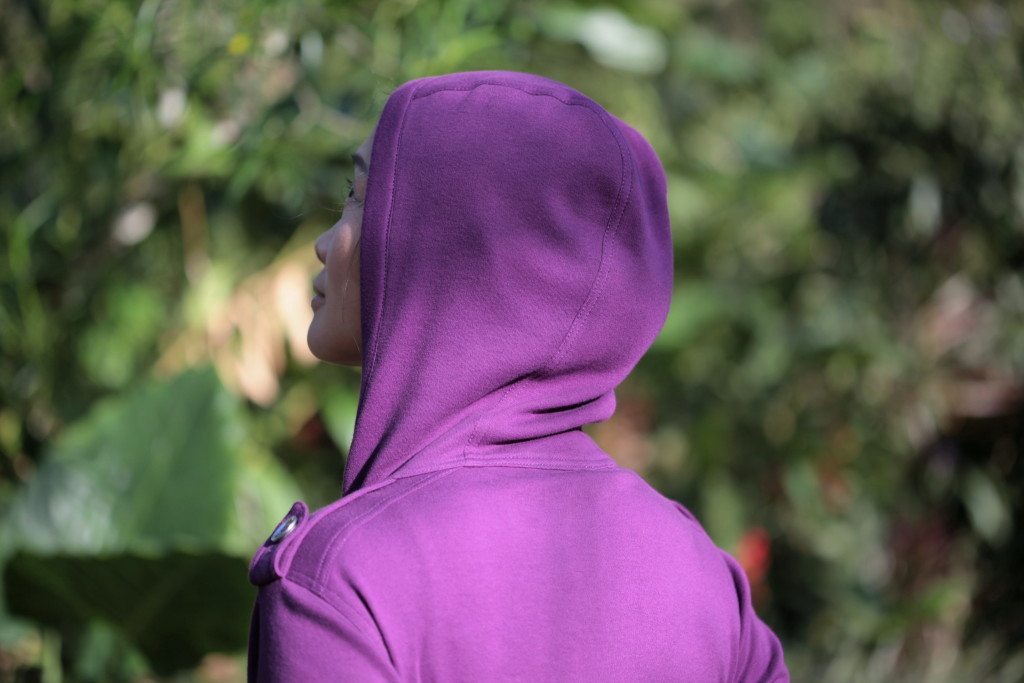 You may substitute rib knit, preferably with spandex for greater recovery, for the cuffs and bottom band. You would use less fabric than stated due to the greater stretch of the rib knit. Therefore, you should shorten the bands as needed.
Interfacing Light-weight knit tricot fusible interfacing is preferred.
Other Materials
One jacket-weight separating zipper in the following length. You will likely have to purchase a longer zipper and shorten it.

3/8" or 1/2" (1 cm or 1.25 cm)-wide straight fusible stay tape
Two

 

7/8"

 

(23 mm) buttons for the epaulets (if the option is used)
Twenty 7/8" (23 mm) buttons for the front (if the option is used)
Three size 10 (7/8" or 23 mm) sewn-on snap fasteners
Tools
Ball point (or stretch) machine needles (use a bigger needle, e.g. size 100/16, when stitching through many layers of fabric)
Size 100/16 or bigger Universal machine needle for sewing zipper
Walking foot (or use similar function in your machine, such as the IDT or Accufeed system)
Buttonhole foot
Serger machine (optional to finish your seam allowances)

Fabric Requirements
Most natural fibers shrink in the wash, be sure to have enough fabric. The requirements below assume that the fabric is already pre-shrunk.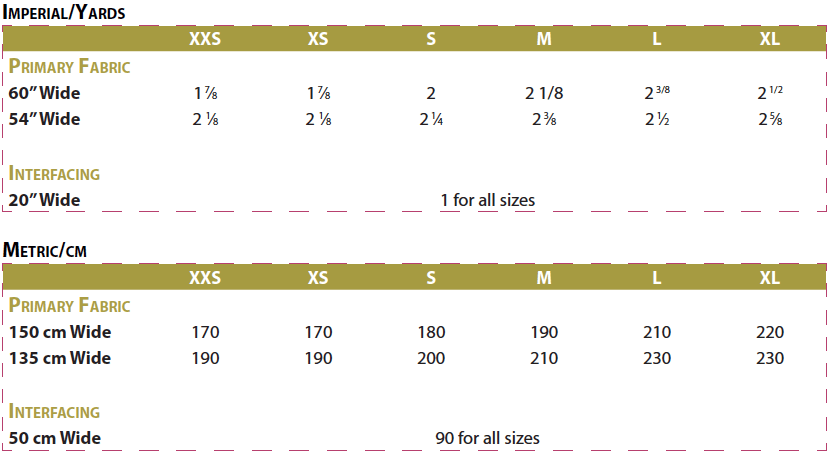 Timeline
Given this is the Easter weekend, I am going to leave this tester call up throughout the weekend and will get back to the applicants in the beginning of next week.
As for the testing schedule, I plan to allow two full weekends. We can get started mid-week next week (April 8th), then I hope to complete testing on April 20th. But as always, if there's any important change to the pattern, we'll extend testing as needed.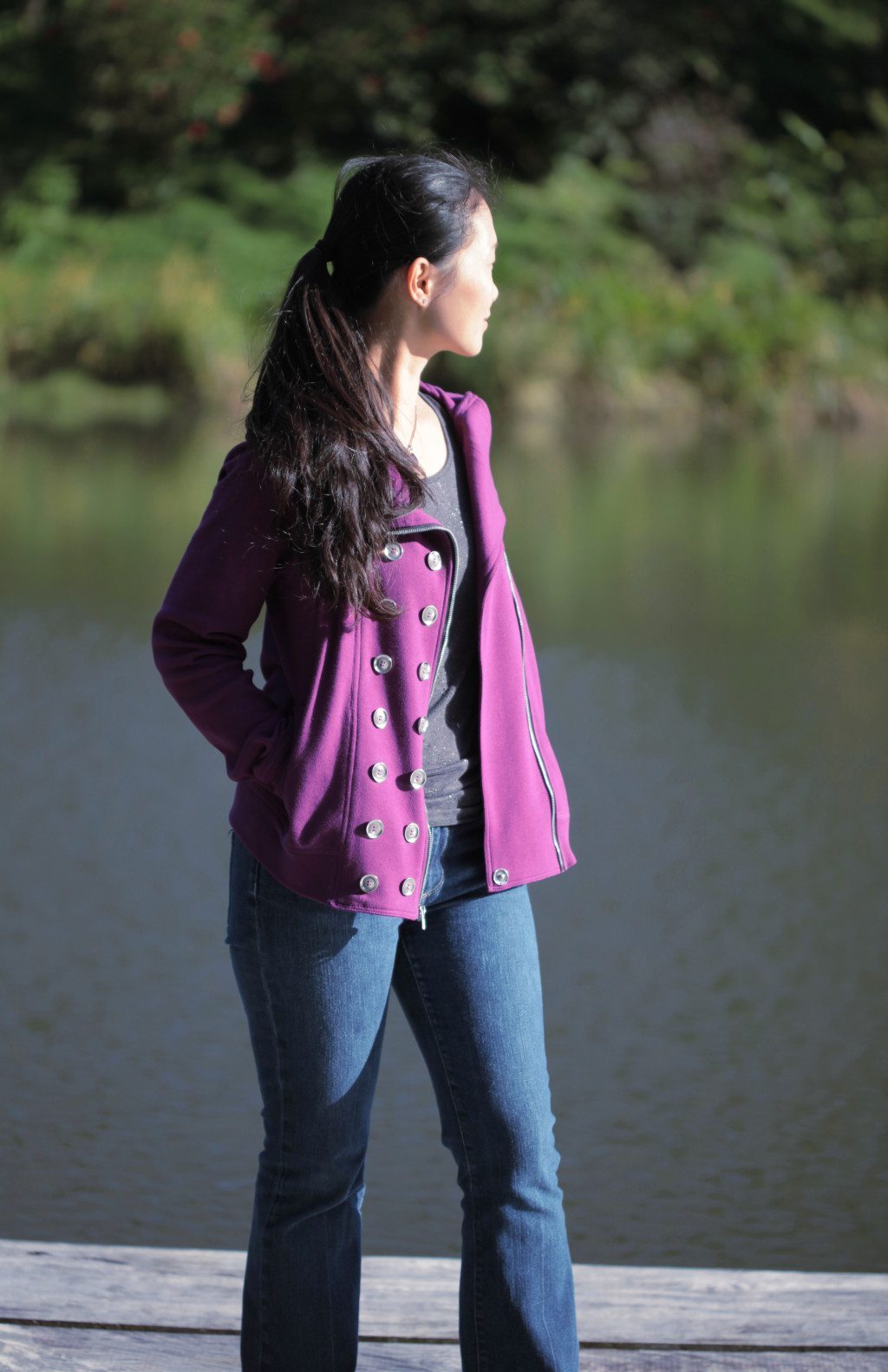 The chosen testers will be invited to a private Facebook group where we can discuss the pattern, share pictures and discuss revisions. I will send the invite/link to the email that you provide. So please make sure you enter the correct email in the form below.
In return for your time, effort, professionalism, input and participation, upon completion of the testing, you will receive:
A copy of the final pattern
Feature you in a blog post that directs traffic to your blog/site/store/Etsy store
If you think you are still up for testing Jacqueline Hoodie, then please sign up. Testing is one of the most crucial steps for producing a quality pattern. I appreciate your applying!