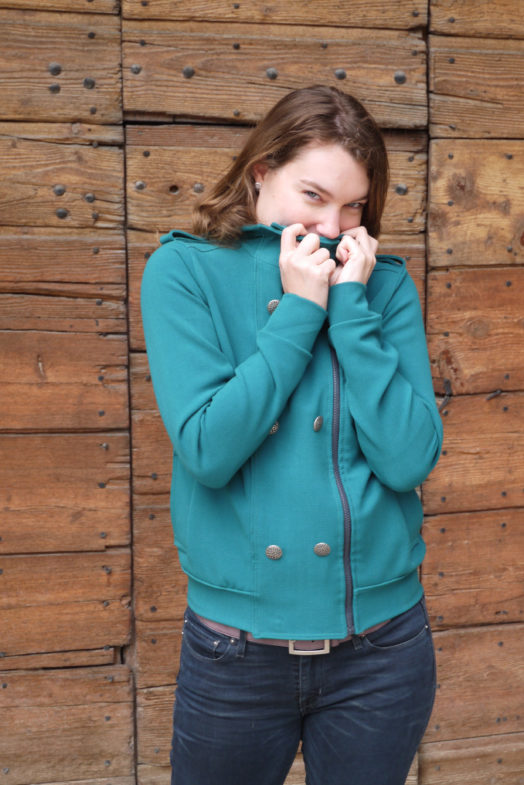 Jacqueline Hoodie Blog Tour & Giveaway – First Stop: Stitch N' Smile
Coralie from Stitch N' Smile was kind enough to raise her hand to be my tester for Jacqueline Hoodie. I checked out her blog and was immediately captivated by her beautiful creations (knitting AND sewing – what a talented lady!) and her wonderful photos. I could tell that Coralie took pride in her work and would do Jacqueline Hoodie justice.
I was so right (it feel nice to be right once in a while 😉 ). Coralie indeed created a beautiful Jacqueline Hoodie. I was intrigued by the fabric she chose. Can you tell by looking at the photos? Head to her Stitch N' Smile to check out her rendition of Jacqueline Hoodie and her experience sewing it.
And you can enter the giveaway of the Jacqueline Hoodie pattern there too!