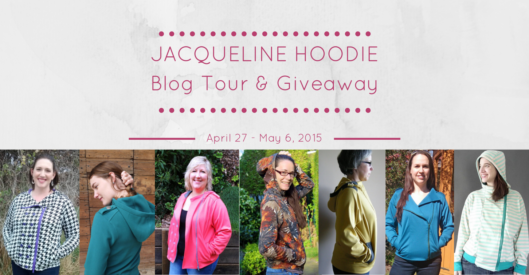 Jacqueline Hoodie Blog Tour & Giveaway
The Jacqueline Hoodie release post only showed you a few photos of the gorgeous hoodies that my testers created. But there are so many more! That's why we are doing a blog tour to feature these beautiful garments and take you behind the scene. And what is a blog tour without a giveaway of the Jacqueline Hoodie pattern? So you definitely do not want to miss out on this.
Here is the schedule of the blog tour:
Even if you already bought a copy of the pattern, you can still participate in the giveaway (the purchase price will be refunded to you if you win!) Good luck and keep stitching!