A while back, we discussed how to sew a flat-felled seam. The flat-felled seam is indeed very nice: raw edges are enclosed, it looks very professional, and it is very strong.
However, what are other choices when we want to have the look of the flat-felled seam, but want a quicker finish?
You can give the faux flat-felled seam a try. It basically looks the same as the flat-felled seam on the right side, but this faux version does not enclose the raw edges on the wrong side.
Let's dive into it!
Here, I have two pieces of fabric that I want to sew together.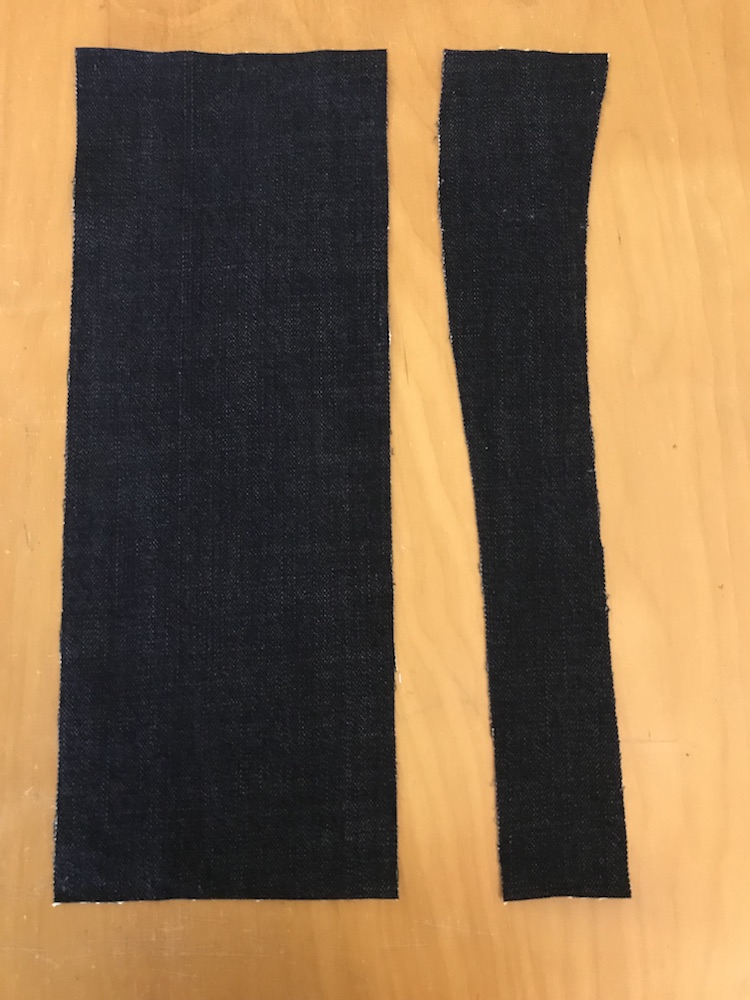 Just like how we normally sew a seam, we put the right sides together.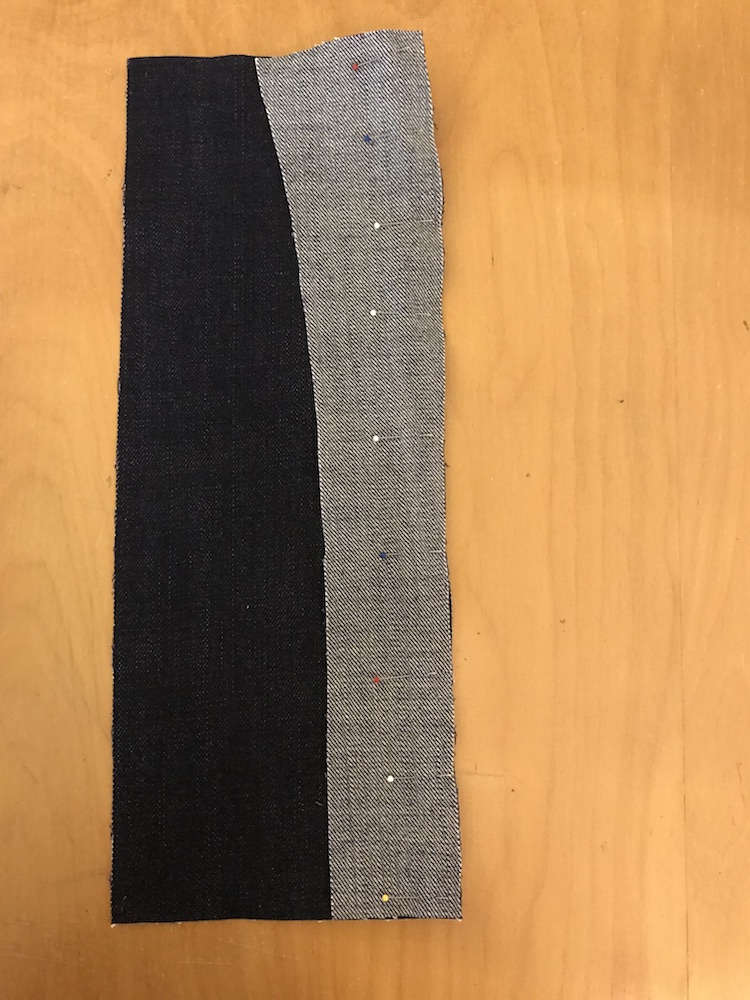 Let's talk about seam allowances. If you have sewn a flat-felled seam before, usually the seam allowance needs to be wider. But for a faux flat-felled seam, a wider seam allowance is not necessary. If your pattern uses 1/2″ (1.25 cm), that is good. It also won't have any problem with 3/8″ (1 cm).
Here I use 5/8″ (1.6 cm).
Stitch!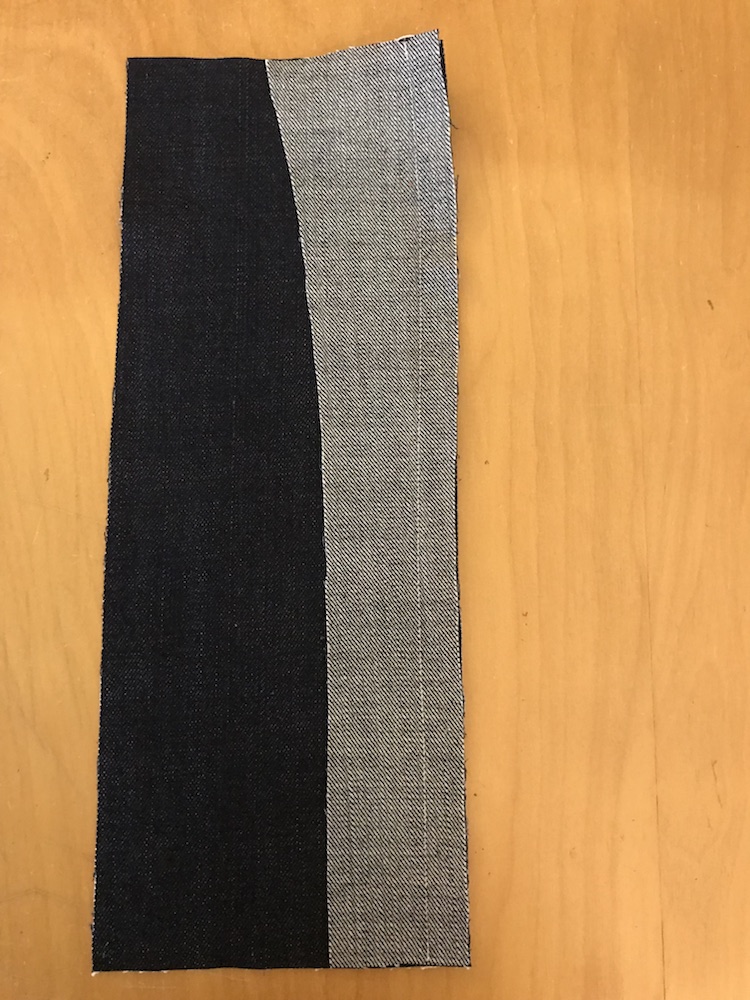 So far, not extremely remarkable, right? Nope. Kinda like normal stuff.
We go onto the pressing of the seam.
The goal is actually pressing the seam allowance to one side. There's no rule to tell you to which side you should press it. Maybe your pattern instructions tell you, maybe it doesn't. But it is basically just decorative, and you can choose whatever side you want.
However, before I press the seam allowance to one side, I am pressing it open first. Why? I found that if I press it open first, I have a "crisper" seam. This is completely optional, but sometimes I feel like being meticulous (don't give me too much credit though, sometimes I feel like quick and dirty too).
Anyway, I press it open.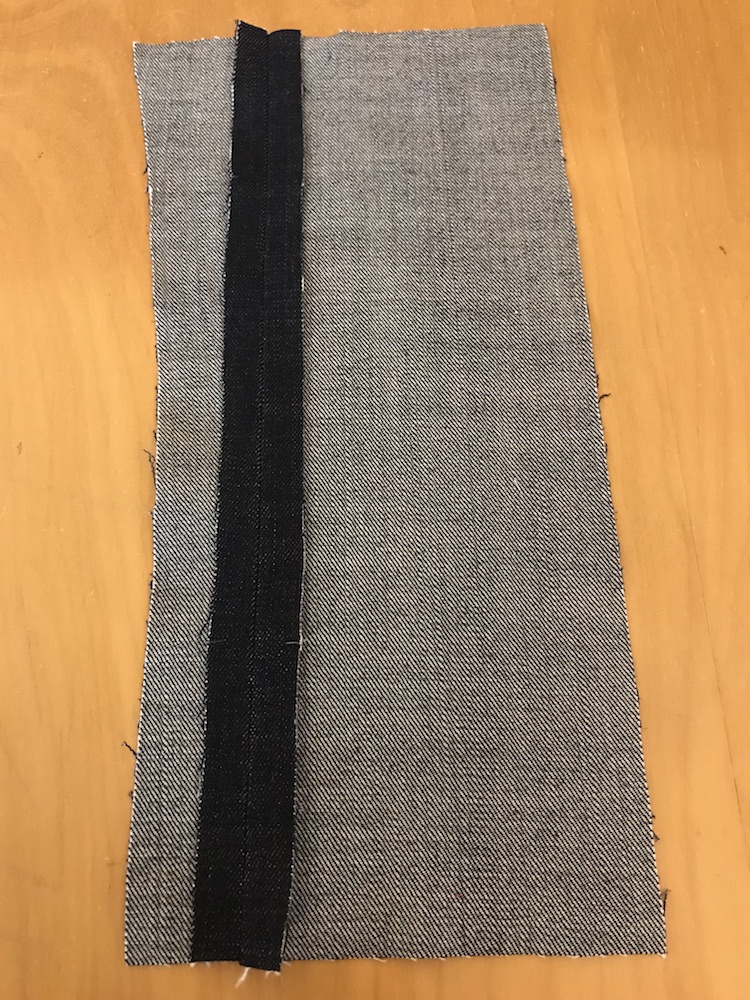 Then I press it to one side.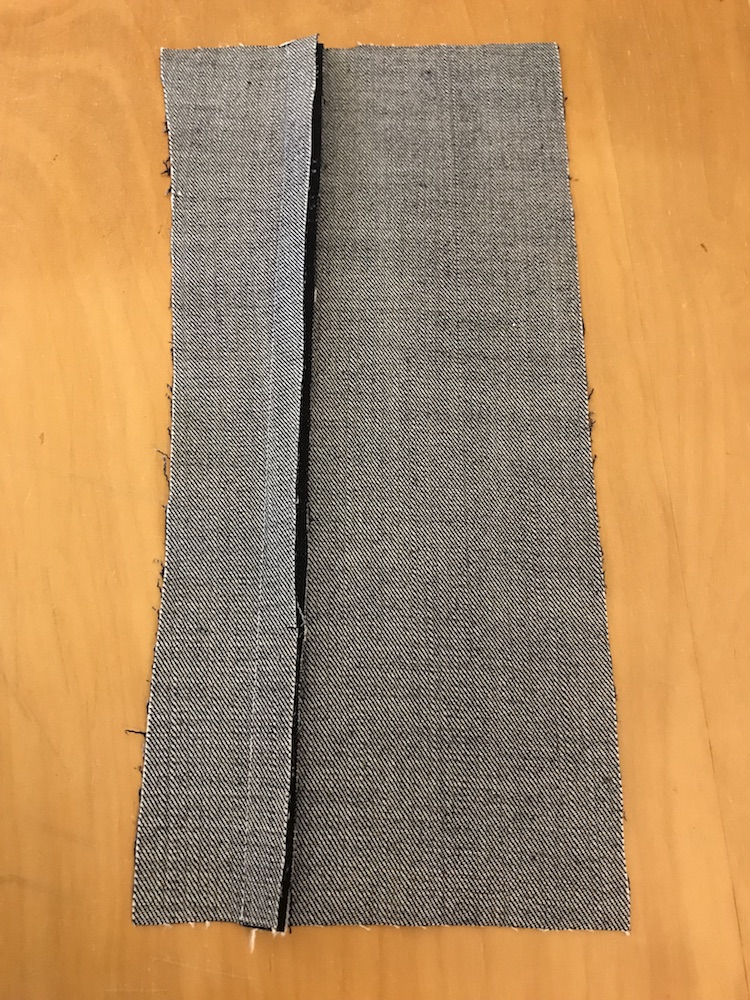 Now it's time to finish those raw edges of the seam allowance. Most people do it because the edges on woven fabric fray, and you tend to use this type of seam on woven fabric. You could serge it or you could zigzag it. But again, there is no rule here. If your fabric doesn't fray (such as fleece), you don't even need to finish the raw edges. Using pinking sheers is also an option.
Here I serged the raw edges.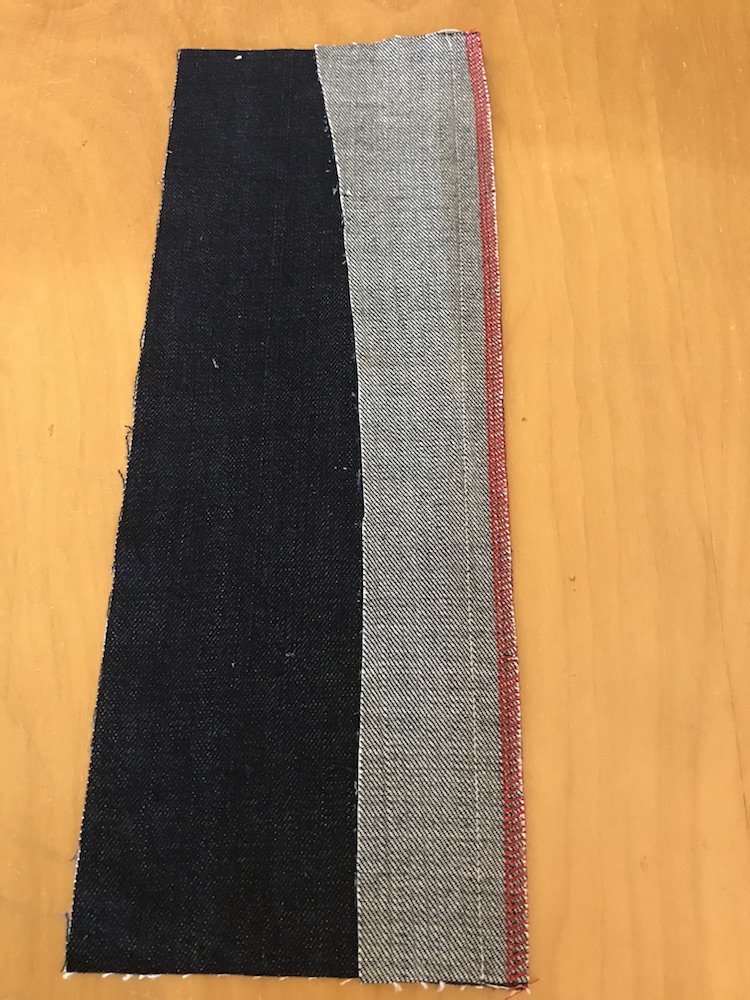 Now let's flip to the right side. Look just like a regular seam, doesn't it?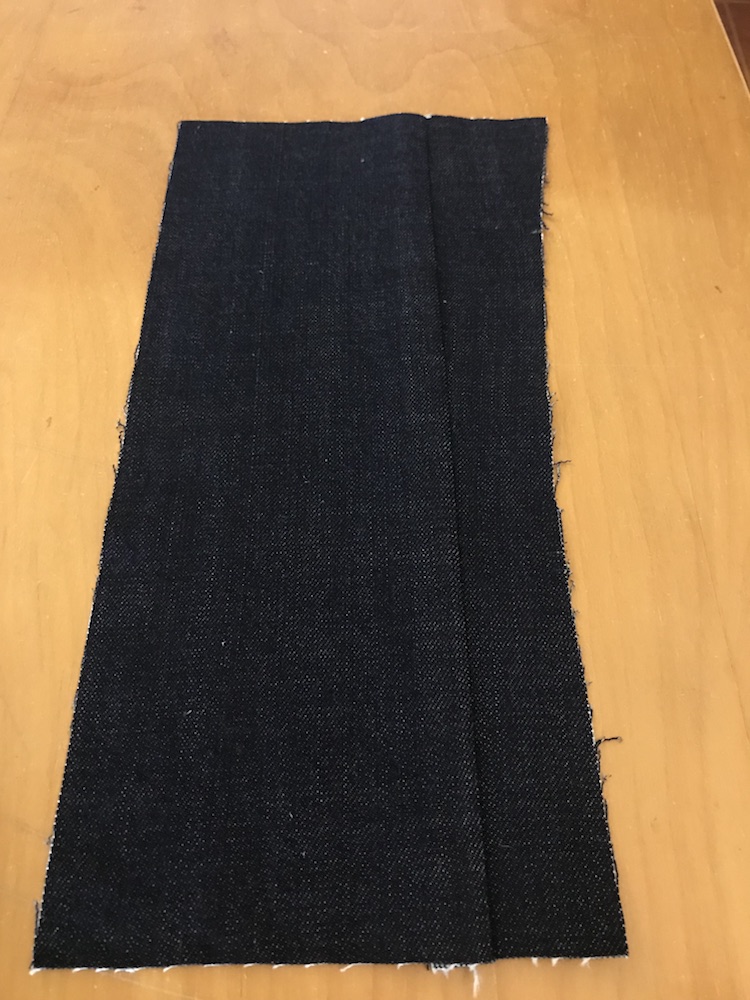 Now we do some edge stitching and/or topstitching.
How far away should you stitch? Again, there's no rule. You can stitch 1/4″ (6 mm) from the seam or you can stitch 3/8″ (1 cm) from the seam. The only "rule" is that you need to stitch the seam allowance underneath. If you stop and think, that means you are stitching three layers together.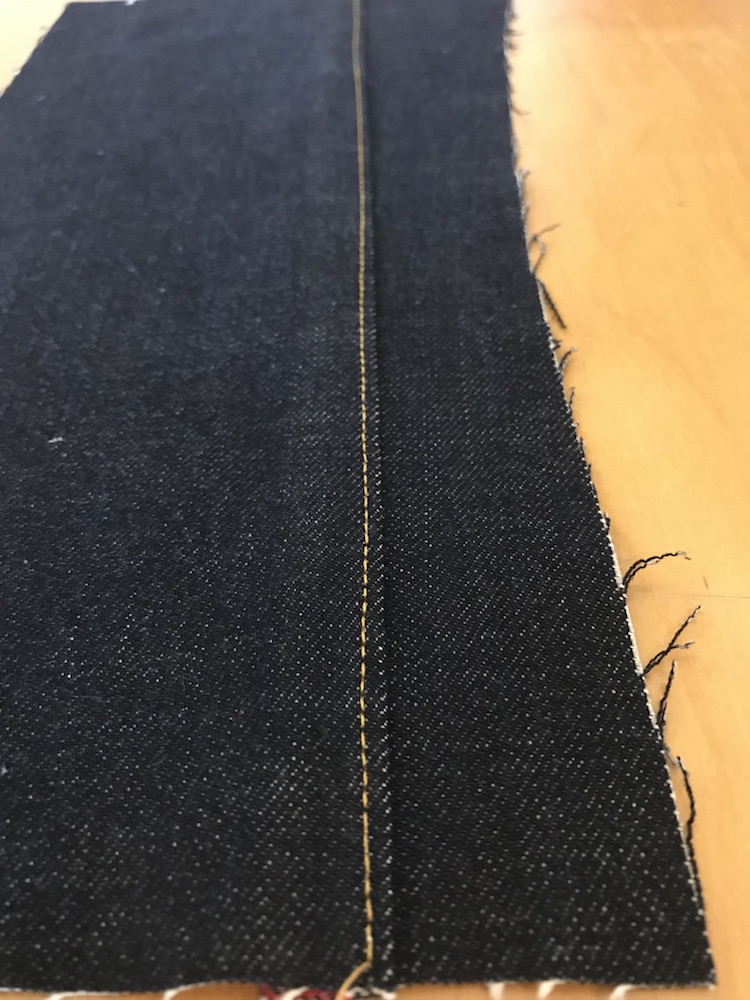 Here I am not stitching very far from the seam. Actually I'd call that edge stitching rather than topstitch (but for those in the know, edge stitching is just the same stitching, but is closer to the seam…it really is a pretty arbitrary nomenclature.)
This could be DONE. Or! You could go fancy. In this case, I choose to go fancy.
I topstitch another line 1/4″ (6 mm) from the first. Do you HAVE TO do it? No, although it does give the seam more strength, from my perspective, it's more for decoration.
It's pretty, isn't it? If I may say so myself, I am pleased.
This is how it looks like from the wrong side.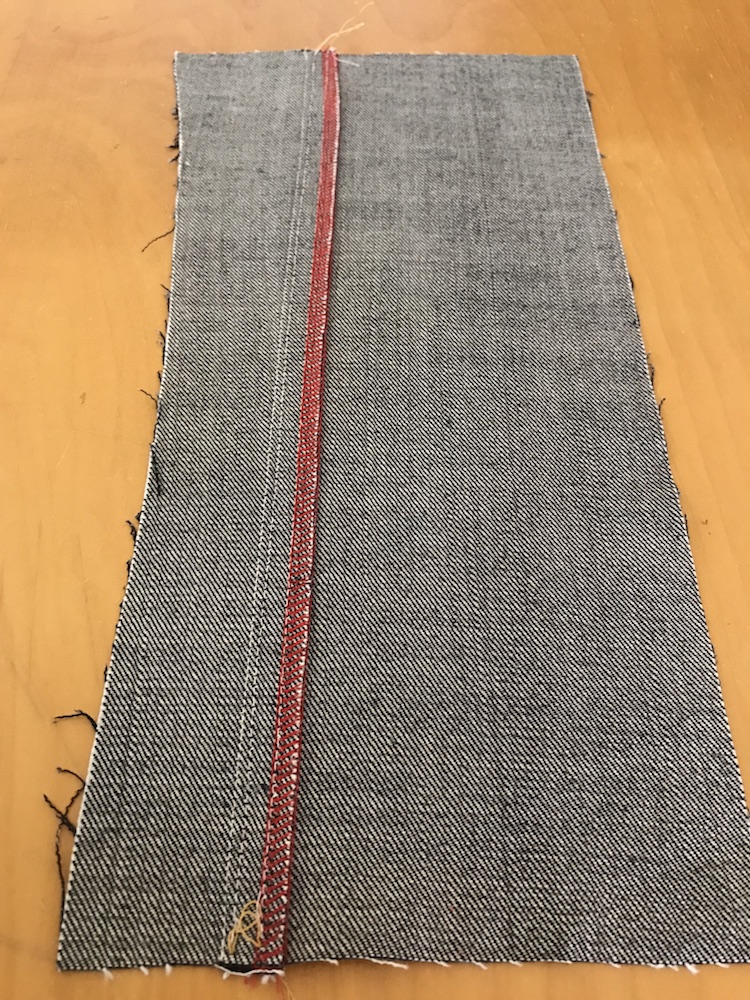 You can see three stitch lines (although one is a little more buried in my serging).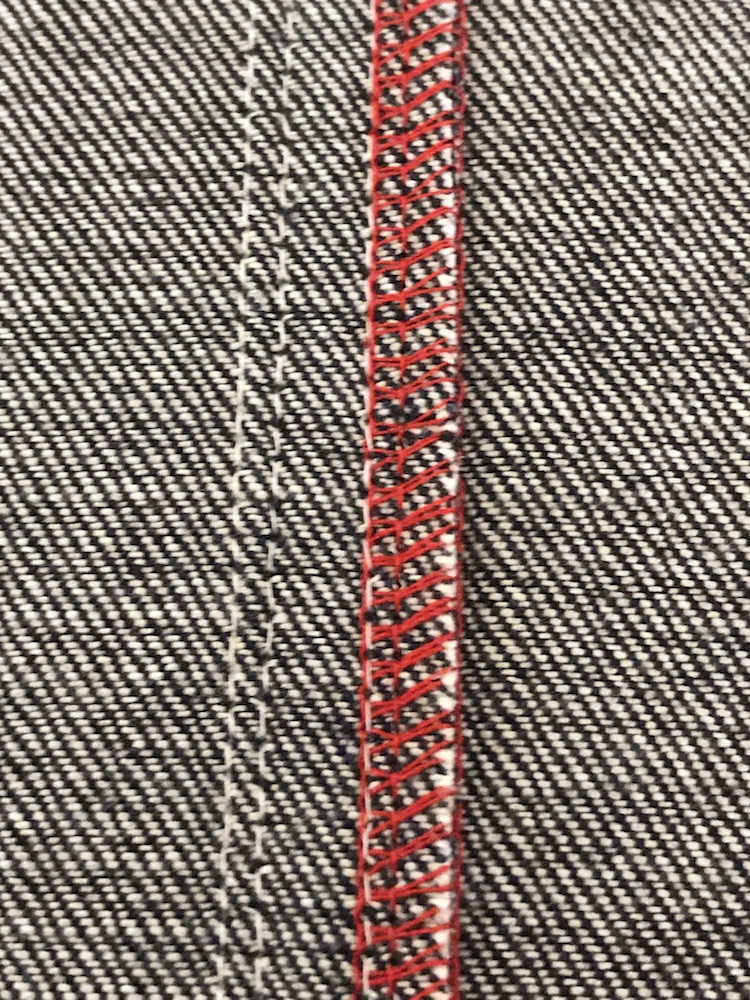 That's really it, folks!
Since I am going to continue to put my front together, I made another faux flat-felled seam.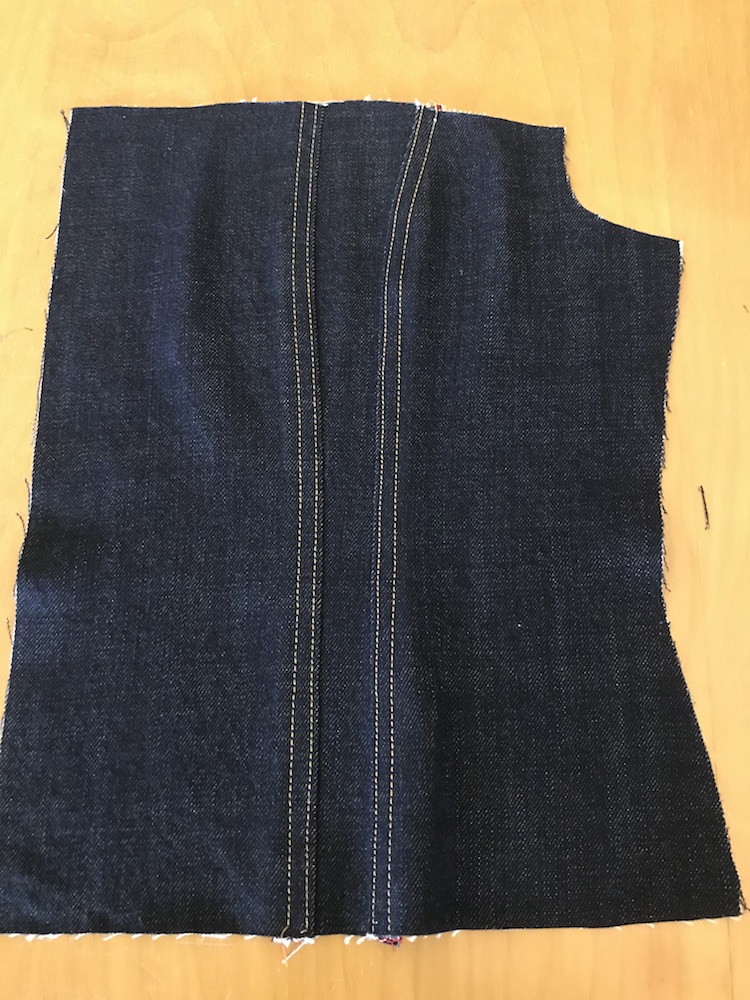 Check out my bad self!
I think the back is pretty too.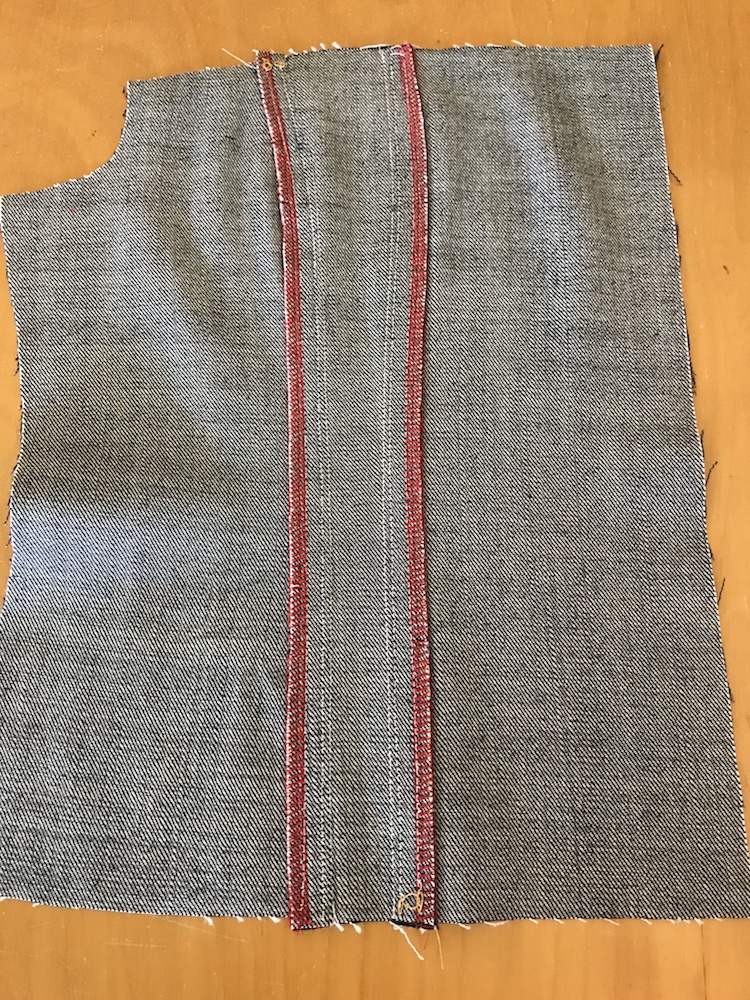 I hope you will give the faux flat-felled seam a try. Yes, it is a little more time-consuming, but it's not time-consuming as the regular flat-felled seam. And this is a strong seam.
Until next time! Keep stitching!
Want to stay updated about the latest patterns and sale? Sign up for our newsletter!