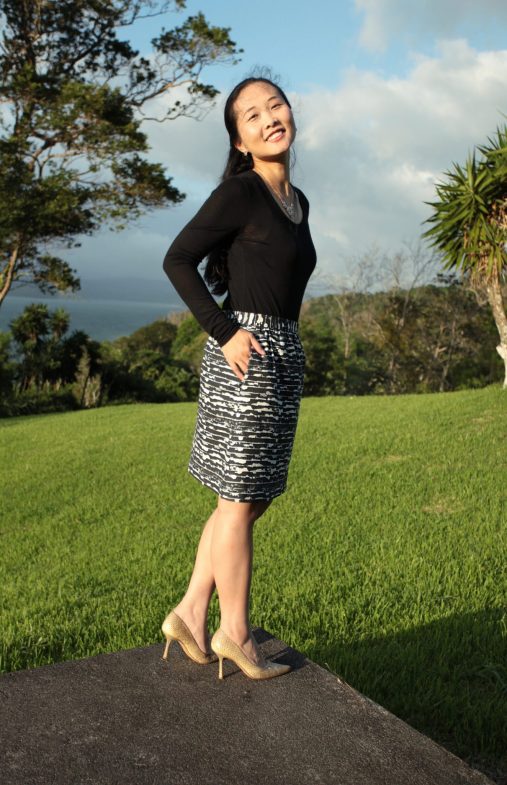 Review of Frankie Skirt by Muffin Head Patterns
Since I started designing and drafting sewing patterns, I hardly have any time to sew anything other than my own patterns. Unlike big-box pattern companies that churn out patterns in batches, independent designers like myself are usually jack of all trades. And I routinely sew up 6 samples for each design before starting testing. And I think I did 12 for my Idyllwild pattern.
But everyone needs a break. Since I love sewing, my definition of a break is still spending time to sew. The difference is that I don't want to worry about sizing, grading, layout, instructions, illustrations, so on and so forth.
A friend and a fellow designer, Frances, from Muffin Head Designs just released a basic A-line skirt, Frankie Skirt, and I thought that it was a great pattern to work on. It's not too involved, and the skirt is super versatile. It can be sewn up as a office-friendly skirt, or a casual skirt to run around town in.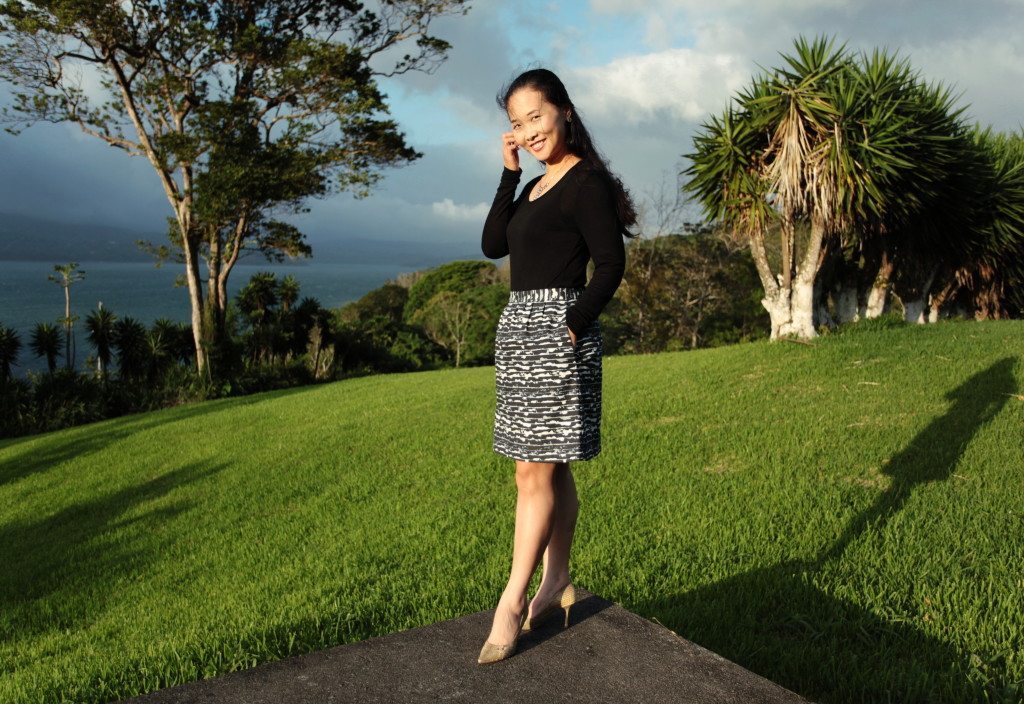 I have this fabric in my stash for years. It's a Marc by Marc Jacobs cotton canvas-like fabric that I bought from Fabric Mart Fabrics when it was on sale for $4.5 a yard (the sticker was still on; otherwise I certainly wouldn't remember). I was going to make a coat out of it, but I really did not need any coat. And perhaps the fabric is too heavy, considered that a longer coat uses a lot of fabric. The weight would make it uncomfortable to wear.
But the Frankie Skirt can be made out of a wide variety of fabrics. I have seen one using a crepe like fabric with lots of drape. I liked that look, but I didn't have any crepe on hand. Considered the out-of-control-ness of my stash, I should really be using something I already have.
I needed to do a bit of matching with this fabric, but you can see that the print actually is a bit flexible, so surgery-level precision matching is not needed.
Because I am relatively short (5'4″ on a good morning), I knew I needed to shorten the skirt based on the measurements provided with the pattern. I did so by cutting across the pattern below the hip level, spreading them vertically, and blending the lines. This way I got to keep the bottom width of the skirt. However, I changed my mind at the end; I wanted the skirt shorter (above my knee), so I cut off the skirt at the hem further.
The skirt includes in-seam pockets on the sides. You could choose to skip them. But I love sinking my hands in my skirt pockets.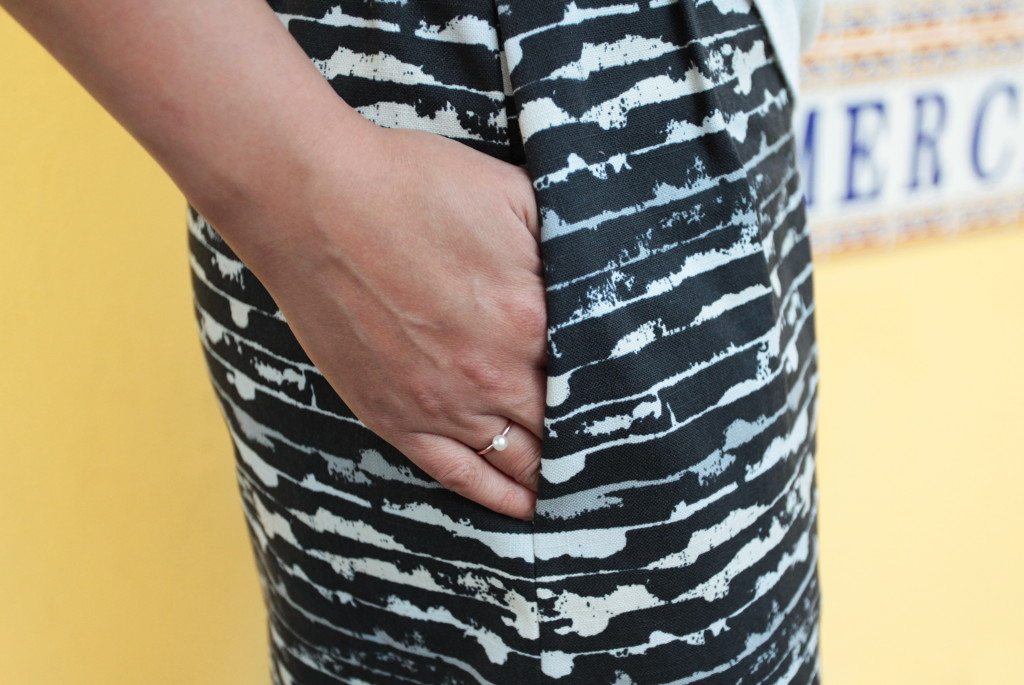 The closure is at the back. The instructions walk you through the zipper installation, and it uses a regular zipper (as opposed to an invisible zipper, or a lapped zipper). Invisible zipper is my love, but I wanted to follow the instructions exactly as it's written, and that's what I did. However, you could use invisible if you have the knowledge to install it. You see that I use a different color zipper, just for fun.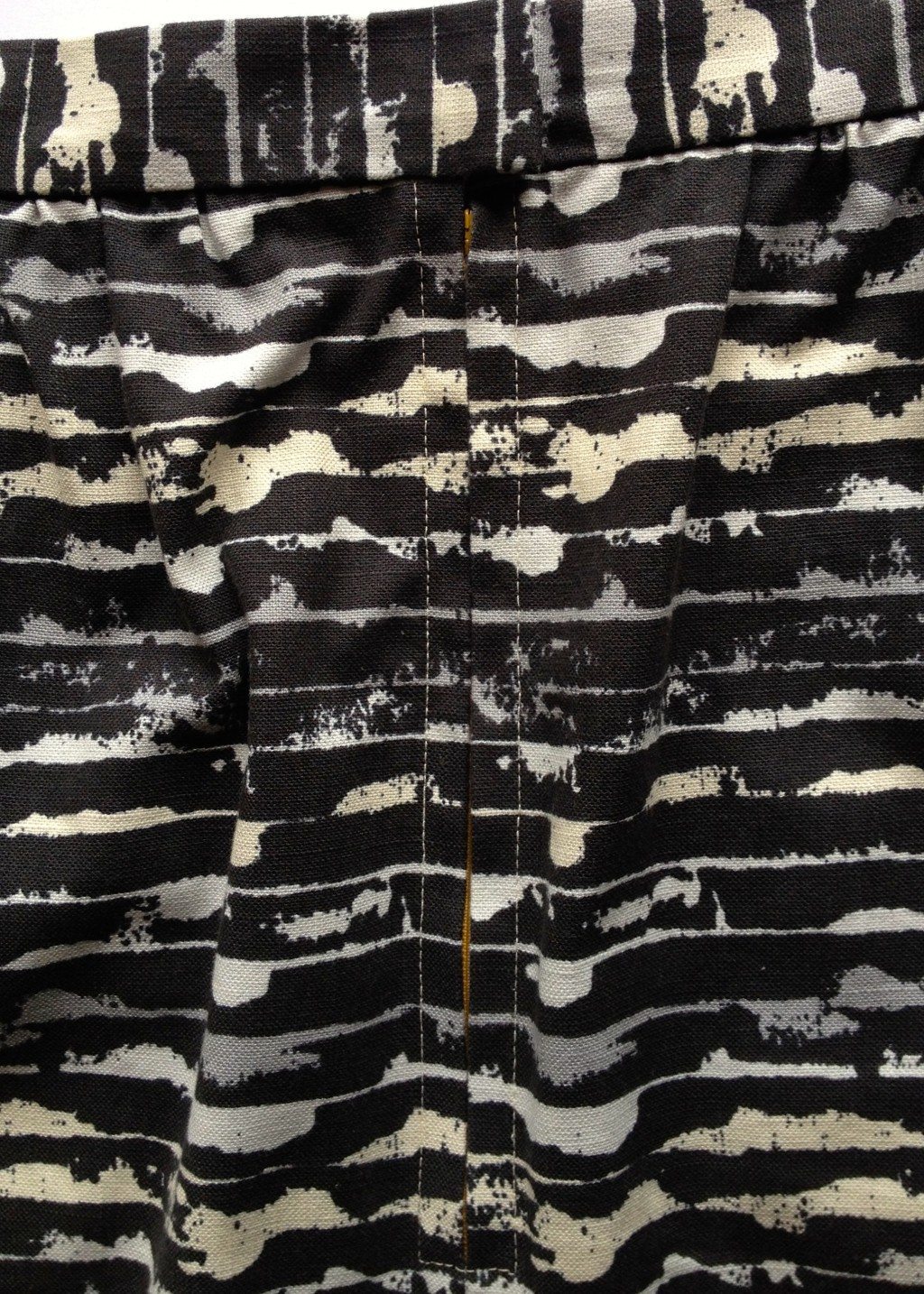 At waistband above zipper is a button or hook/eye closure. I opted for hook and eye. I got these hooks and eyes eons ago from New York and never got the chance to use them. I was quite intrigued because these are no-sewn hooks and eyes. They have spiky backs, so you poke through the fabric to install them. The result is what you see in ready-to-wear clothing. This application speaks to my inner strategic laziness, and the look is clean without the visible hand stitches. What I would do differently next time is to put another piece of fusible interfacing, or even a small square of fabric to reinforce the area. I may even use a piece of steam-A-seam to fuse the waistbands (outer and facing) together just in that little area where the hook and eye go.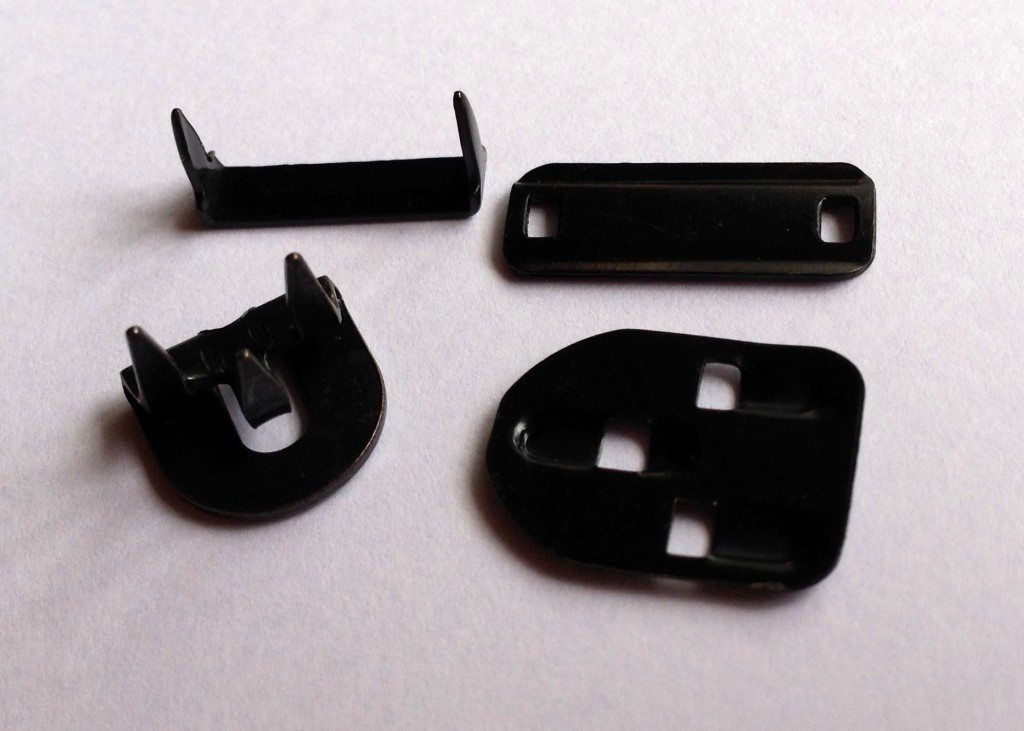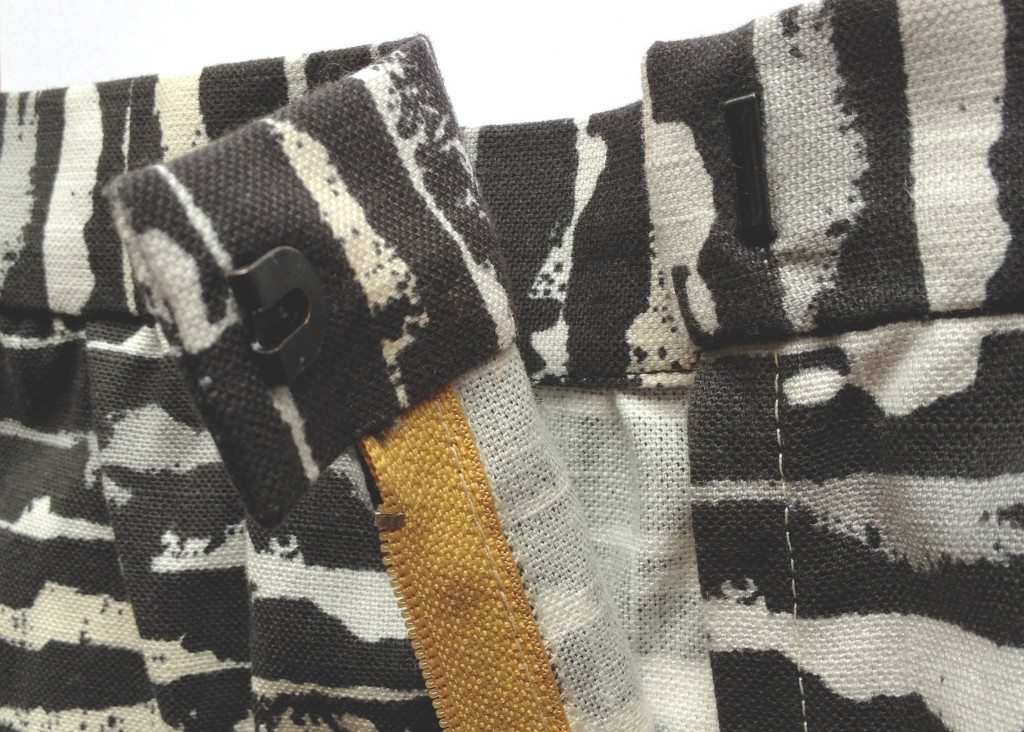 I really like the fact that the skirt sits at the waist, so my short legs can appear longer. I dress up a bit for the photos, but I definitely will wear this skirt casually as well.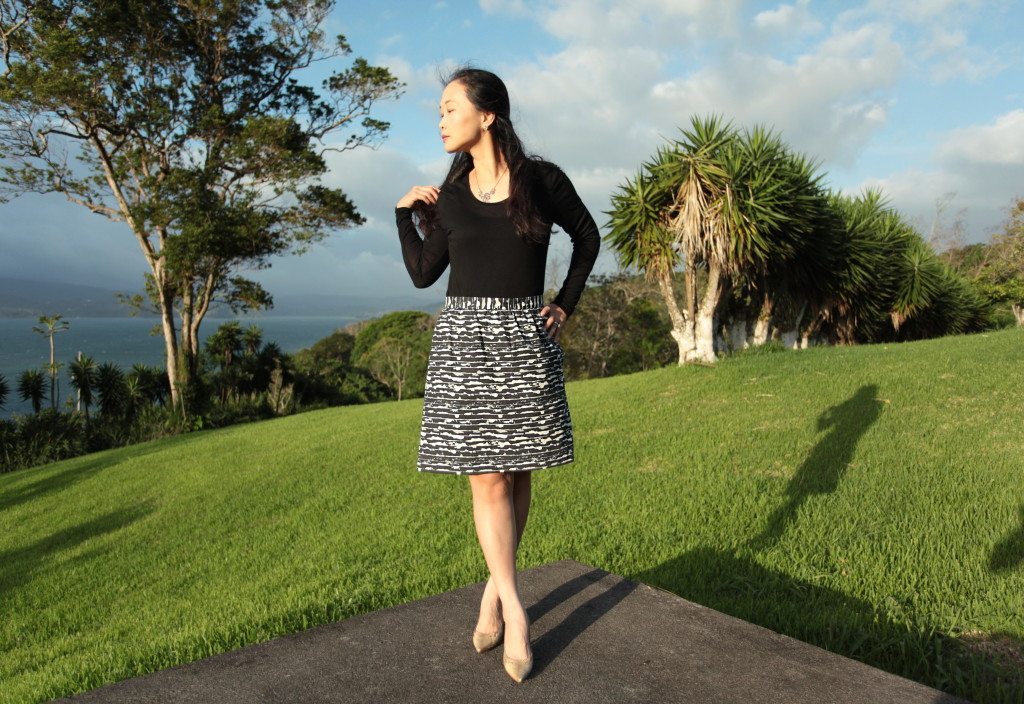 How do you like my new Frankie Skirt?